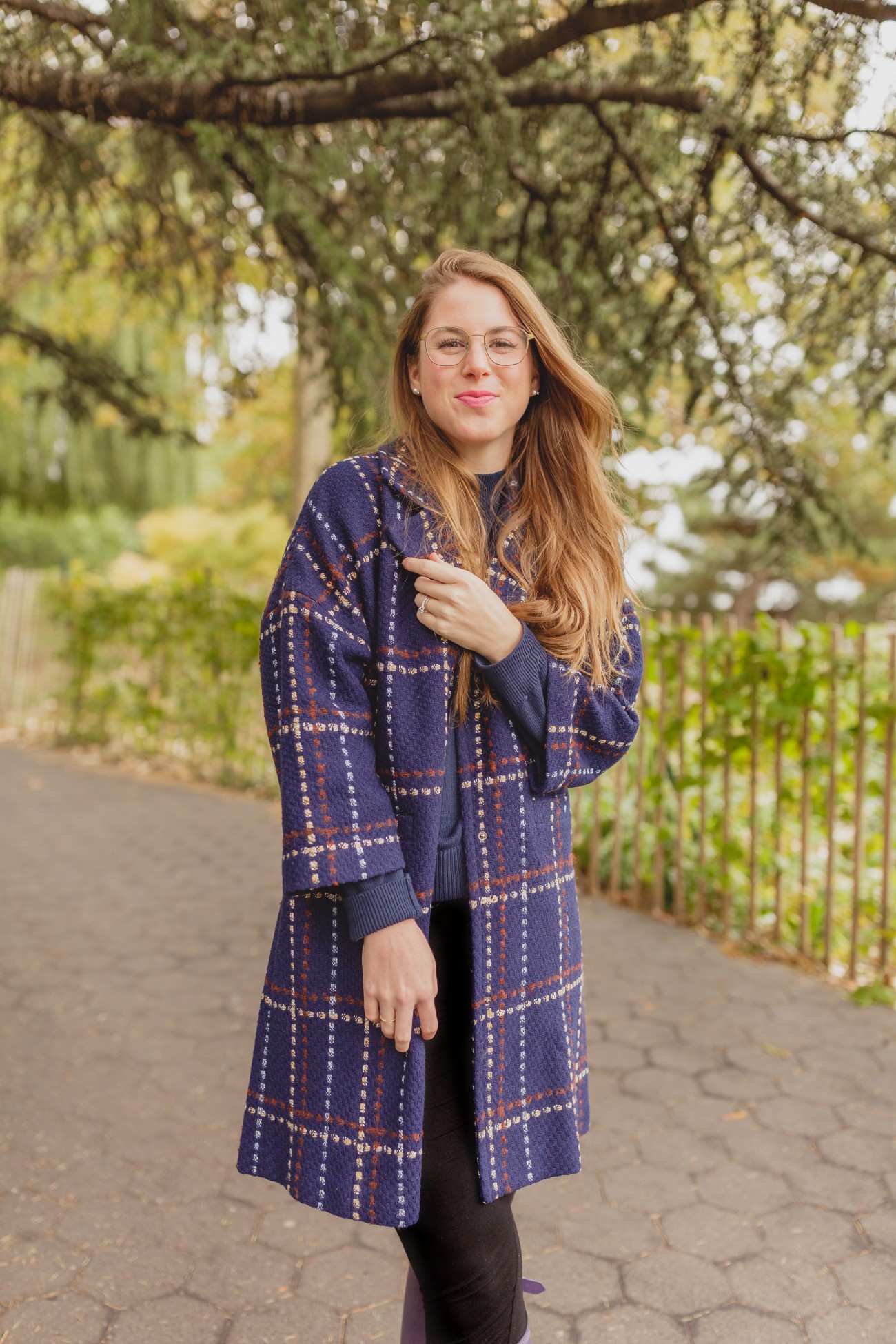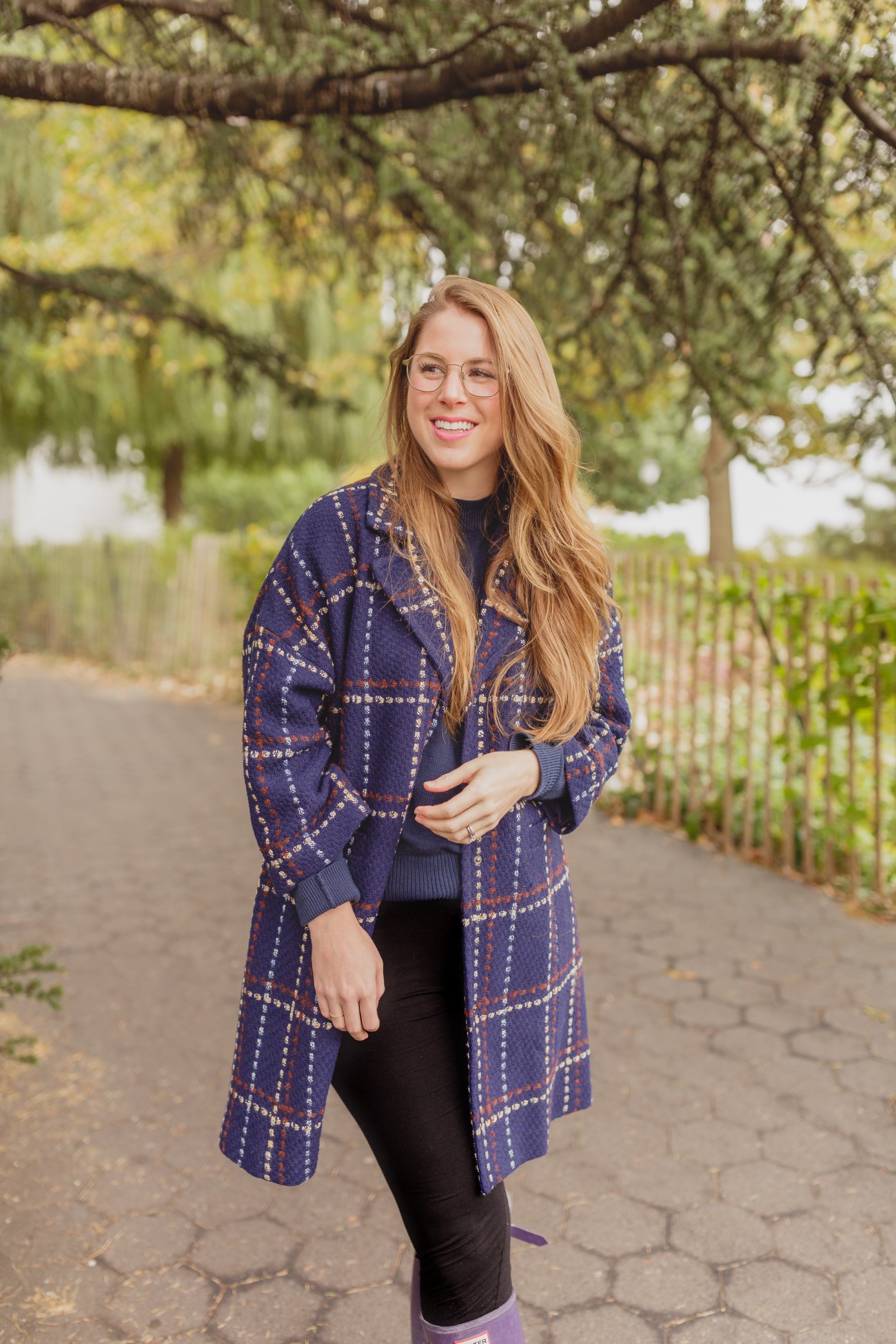 The truth is, computer/mobile screens destroy your eyes, but don't stop reading this post.
Some Favorite Glasses: Warby Parker Nesbit Glasses (glasses I'm wearing here), Warby Parker Roland, Warby Parker Logan, Ray Ban, Ralph Lauren, Ray Ban, Michael Kors
Outfit: Halogen Plaid Topper – sold out (similar styles here, here, here and here), Karen Kane Leggings 
Over the past 5 years, my eyes have gone from 20/20 vision to not 20/20, very fast. I always thought I would have 20/20 my whole life, just like my mom does, but with the fact that I work in an industry that revolves around smartphones and computer screens, my perfect eyesight was destined for failure. As I type this, I'm hunching towards the computer to make sure I'm spelling words right. Ugh!
Typically, I only need glasses when looking at computer screens or reading, and even then I have some issues seeing 100% clearly. Part of that is likely because I need to update my prescription. I bought these ones from Warby Parker last year which I really love – I think I'm due for a new pair too. The other day was the first time that I ever wore glasses just walking around. I wanted to see if it would make a big difference in my farsighted vision since typically I can see well in the distance. However, the past few weeks I've noticed that subway signs, street signs and even people in the distance are blurry. The other day, Jordan was walking towards me and I didn't know it until he was like 20 feet away.
Luckily for me, if I do get to a point where I need to be earing glasses majority of the time, I have a huge selection of great brands to choose from, and I could even have a different pair of specs of different occasions! now wouldn't THAT be fun? Ha.
Is anyone else noticing their eyesight getting worse recently? Maybe I'm just getting old?
XO