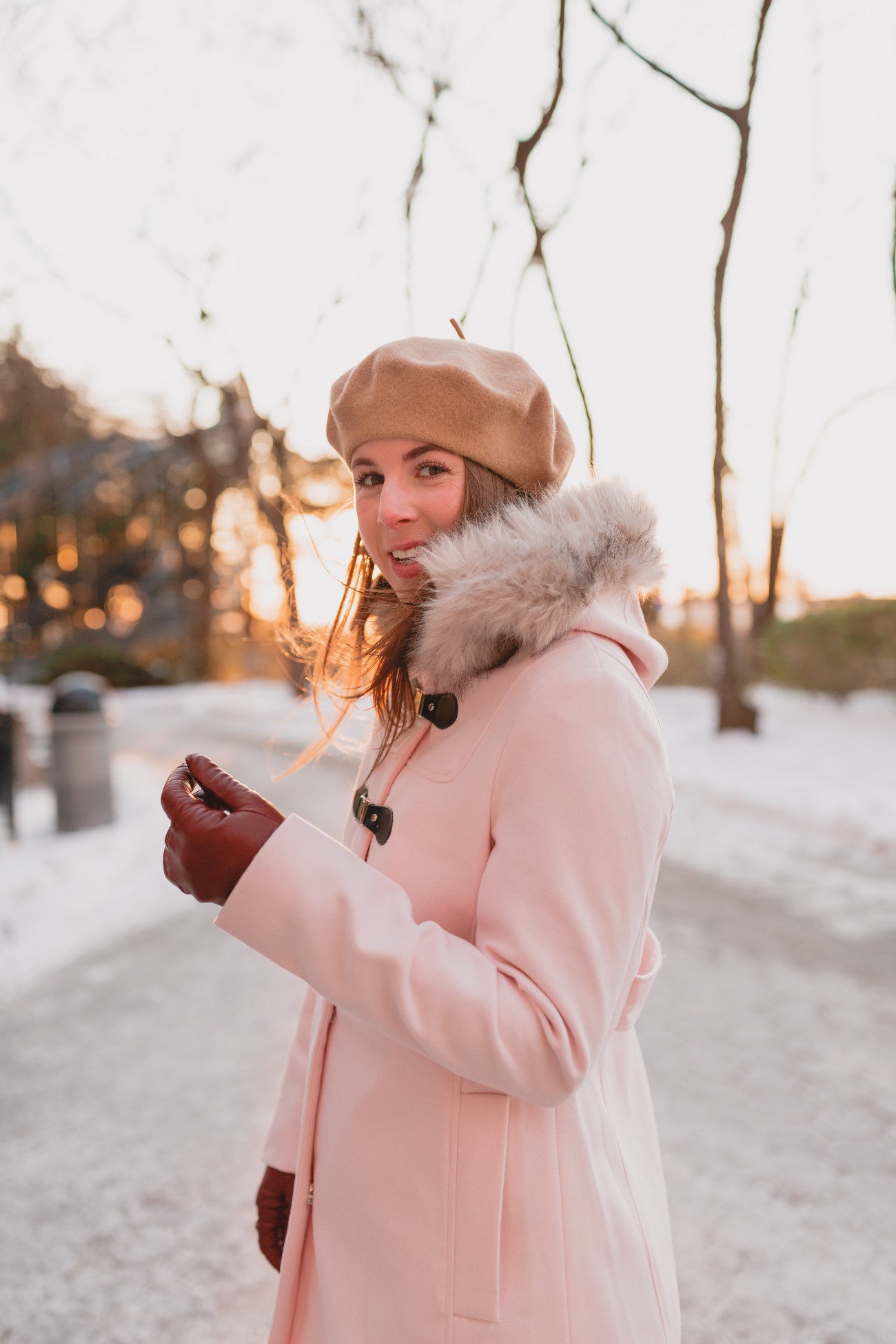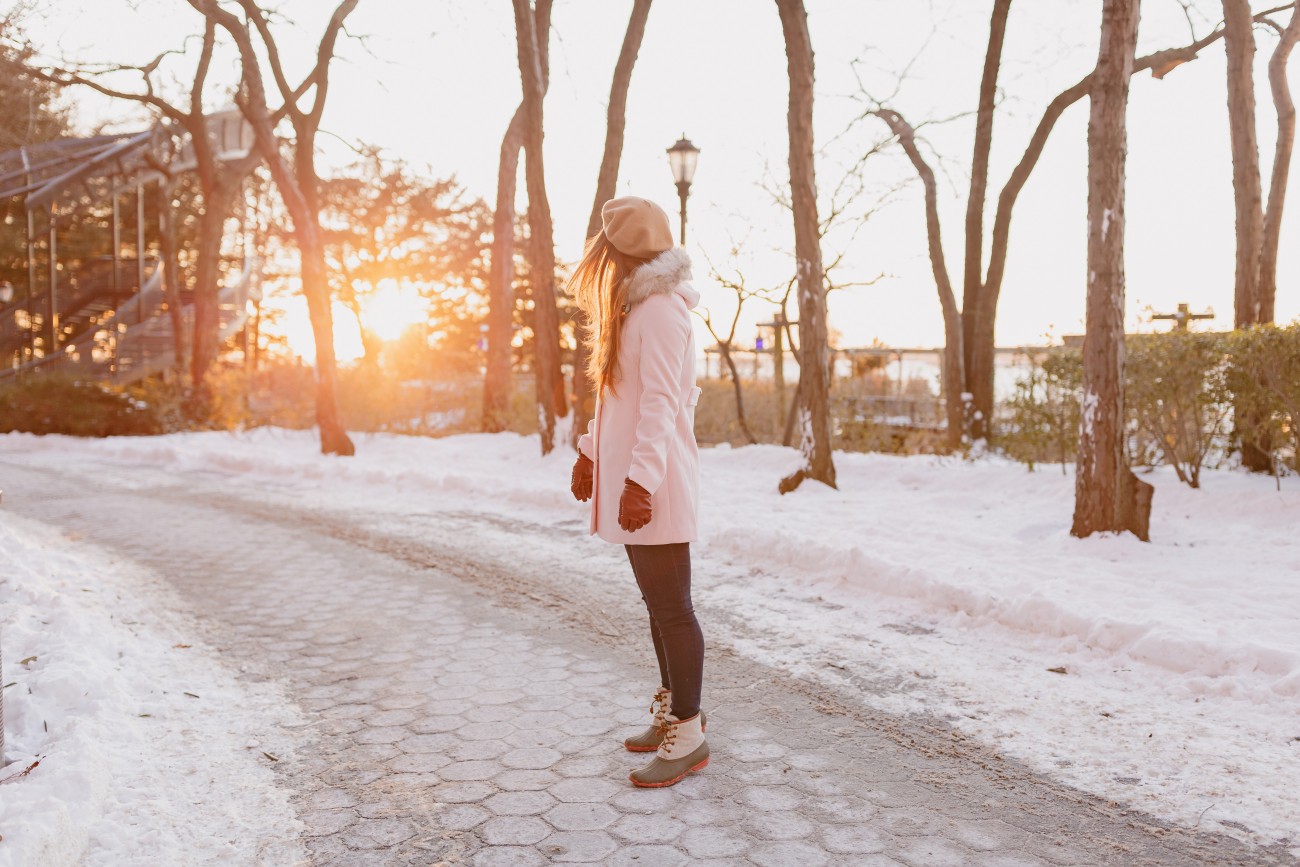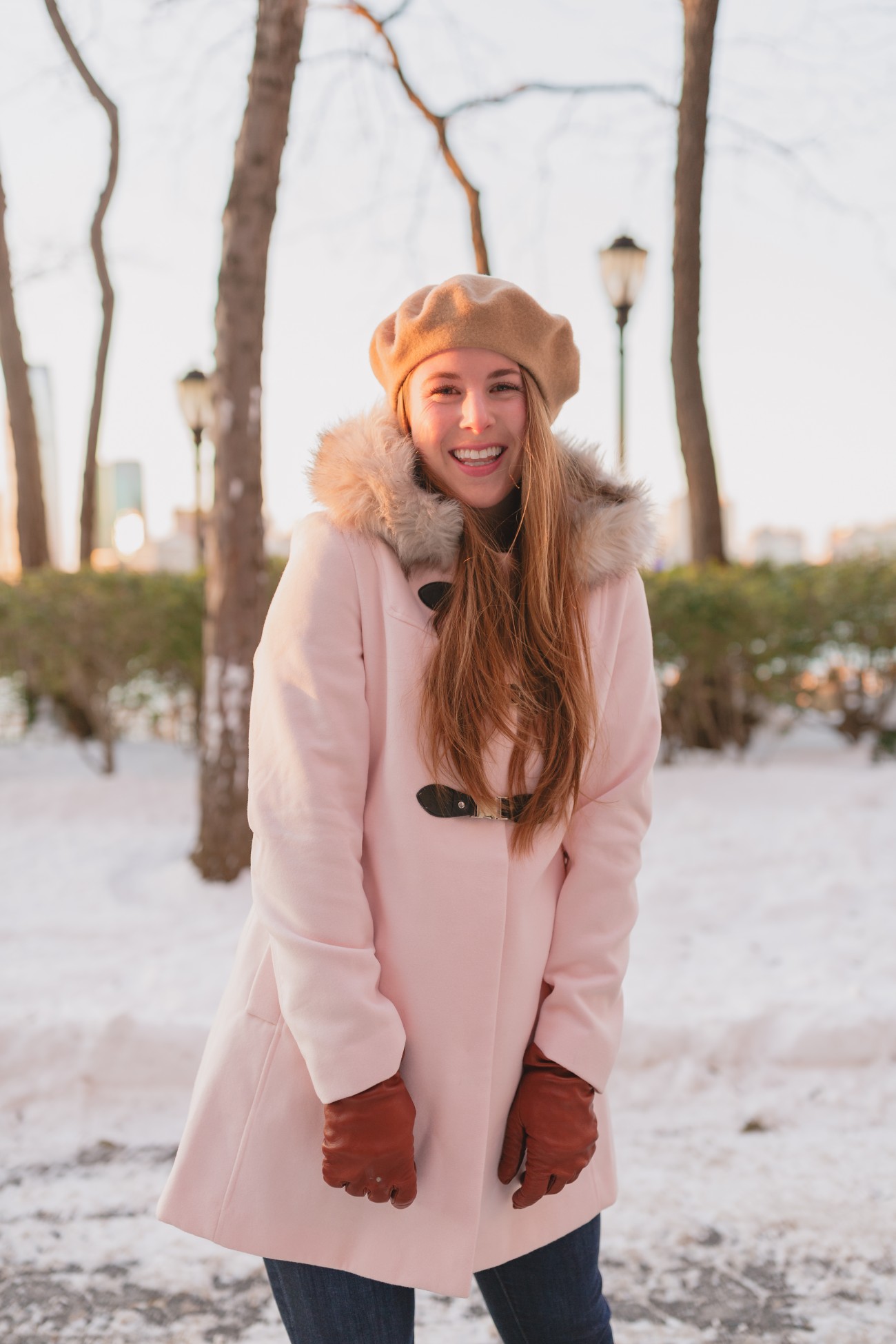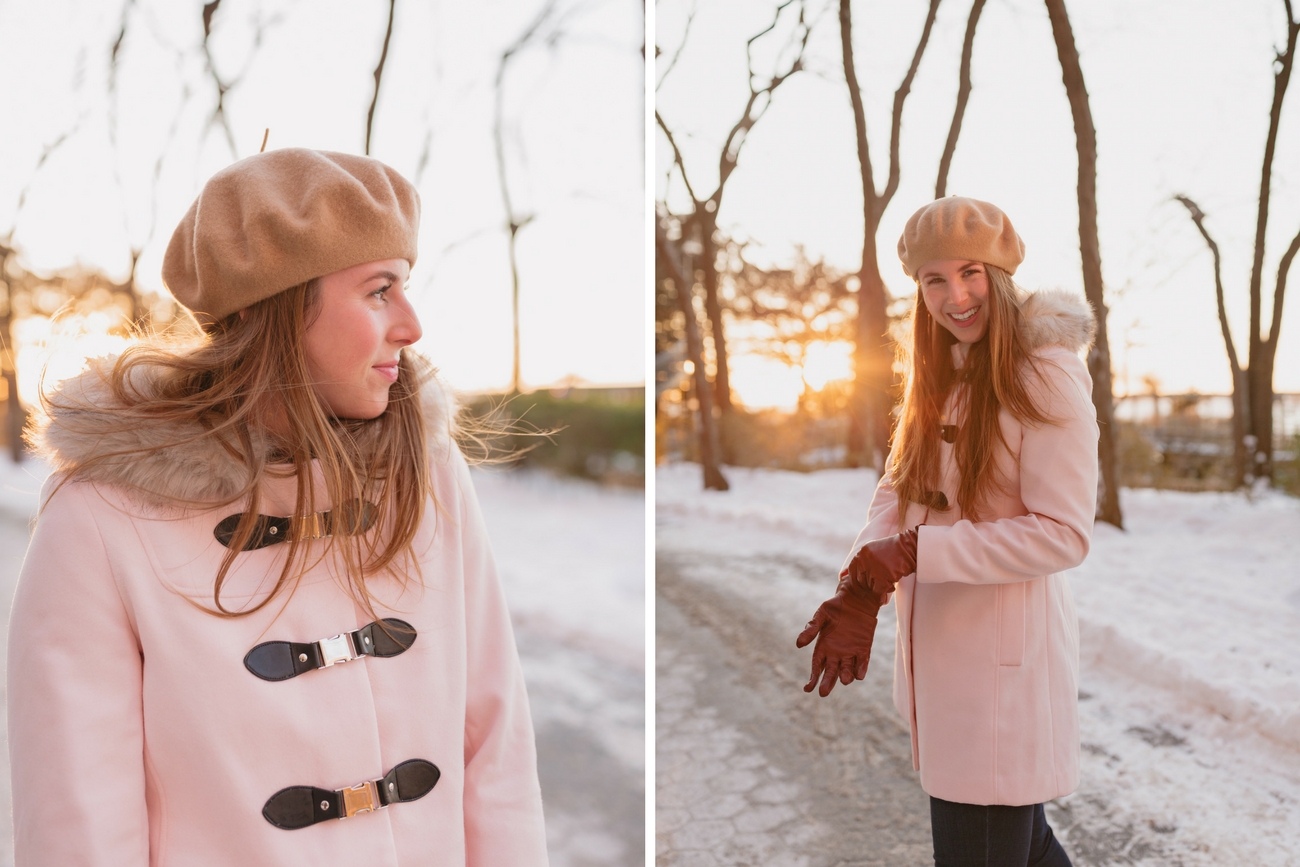 The past week has been brutally cold. With wind chills in the negatives, it's hard to find a reason to go outside. Though, of course, I did!
Outfit: Coat (on sale!), Beret (also love this and this), Gloves (bought these at a local market, similar here and here)
It's weather like that this I ask myself why we live here (not really). I can't remember the last time that it's been this cold in the city though! Because I live down at the bottom of the city by the water, the winds are so strong that sometimes I can't even breathe. Yeah, that bad!  The other day we were inside all day, other than the times we went outside to take Lex for a walk, and while I wanted to continue my day inside, there were clear skies, which mean great sunsets. Wintertime sunsets are magical in my mind. They happen so early, and the colors are beautiful with the sun sitting so low! I had to get to the water to see it!
My mom got me this coat for Christmas, it's from ASOS and it's basically perfect in every sense. I'm not a big pink person, but I do appreciate statement pieces in the color once in a while, especially when it's this kind of pink color.   The button closures are easy to snap in, and the coat has an A-line fit, which is very flattering. I don't have anything in my closet like this coat, so I'm looking forward to many more uses out of this, maybe once the weather starts to get a little bit warmer though – like 30's. I will keep my ultimate winter coat on hand for the remainder of the year for days in the negatives.
XO