Winter White Sweater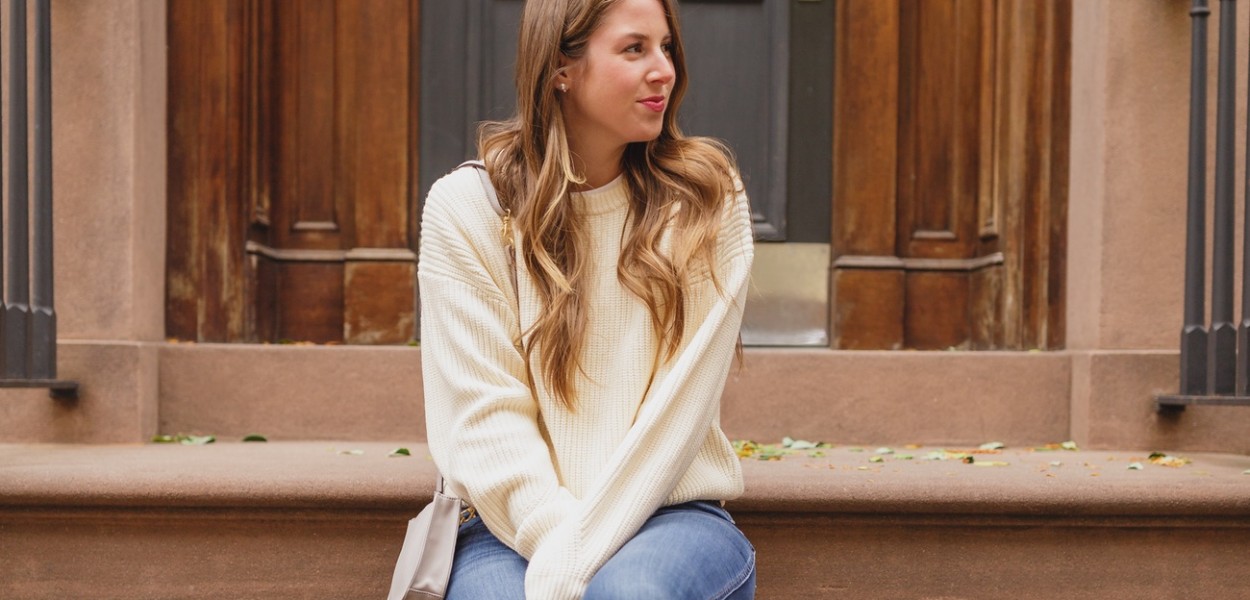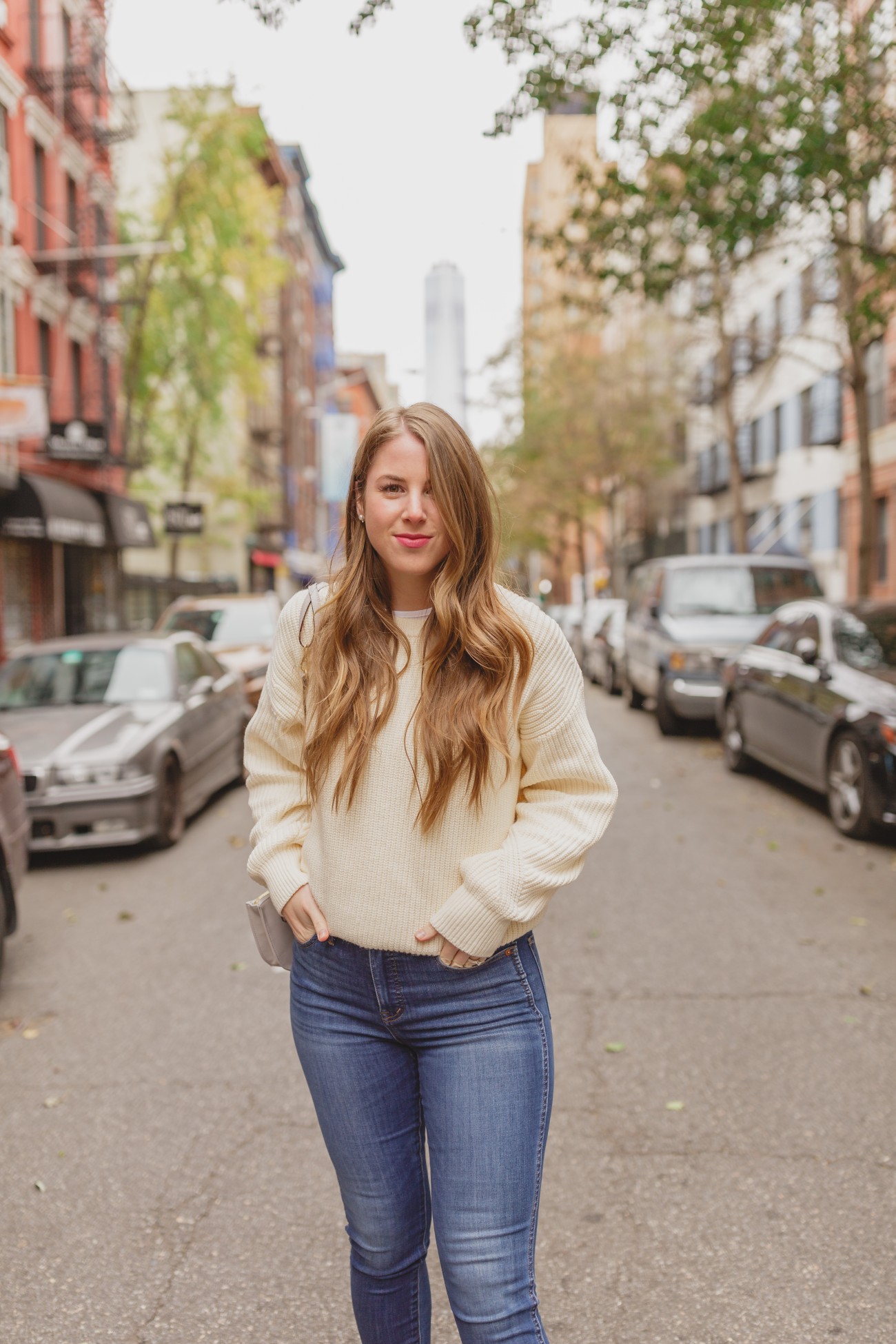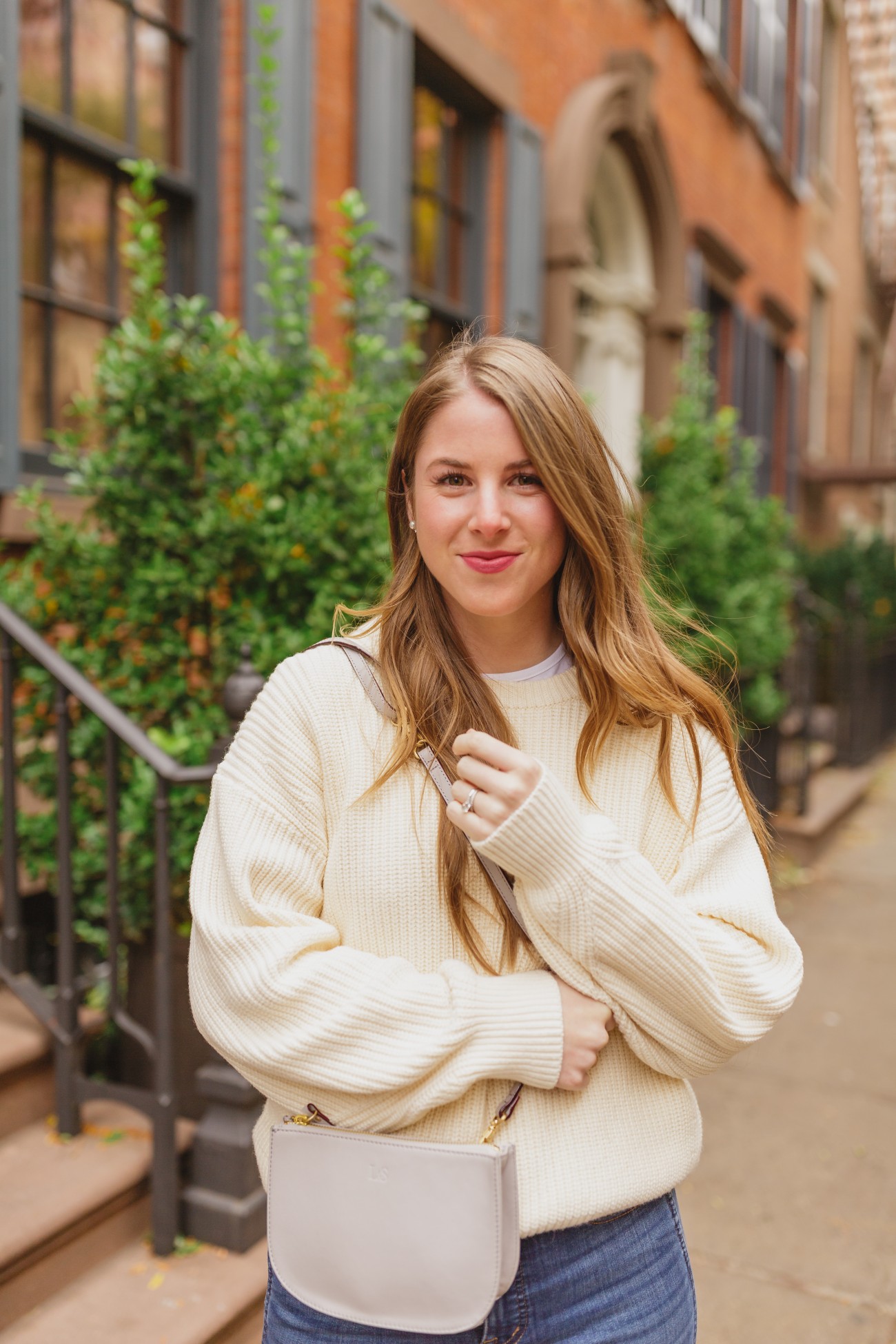 There is nothing I love more than spending my weekends in warm sweaters!
Outfit: Sweater, sold out (similar here, here, here and here), Madewell Jeans , Lo & Sons Purse
As soon as the temps fall below 50 degrees, I yank out all of my sweaters from my closet and place them on rotation for the season, slowly rotating in new sweaters! We can never have enough, can we? Luckily for me, the weather here in the city has been pretty mild so far, so it's easy to pop out of the apartment with a cozy knit sweater on and be totally comfortable.
I picked this one up from J.Crew a few weeks ago, and unfortunately it's all sold out, but I've found some others similar that I love here, here, here and here! My favorite way to wear sweaters is with a pair of jeans, although I did switch it up a bit the other day!
I've been wearing this purse almost every weekend not even realizing it (it's currently 35% off!) ! It's one of the most versatile items I have in my closet, and I've worn it many different ways since receiving it before leaving for our trip to Switzerland and Italy in September. I'm thinking of doing a special post just on how to style this purse.
XO