Everything You Need to Know About Eyelash Extensions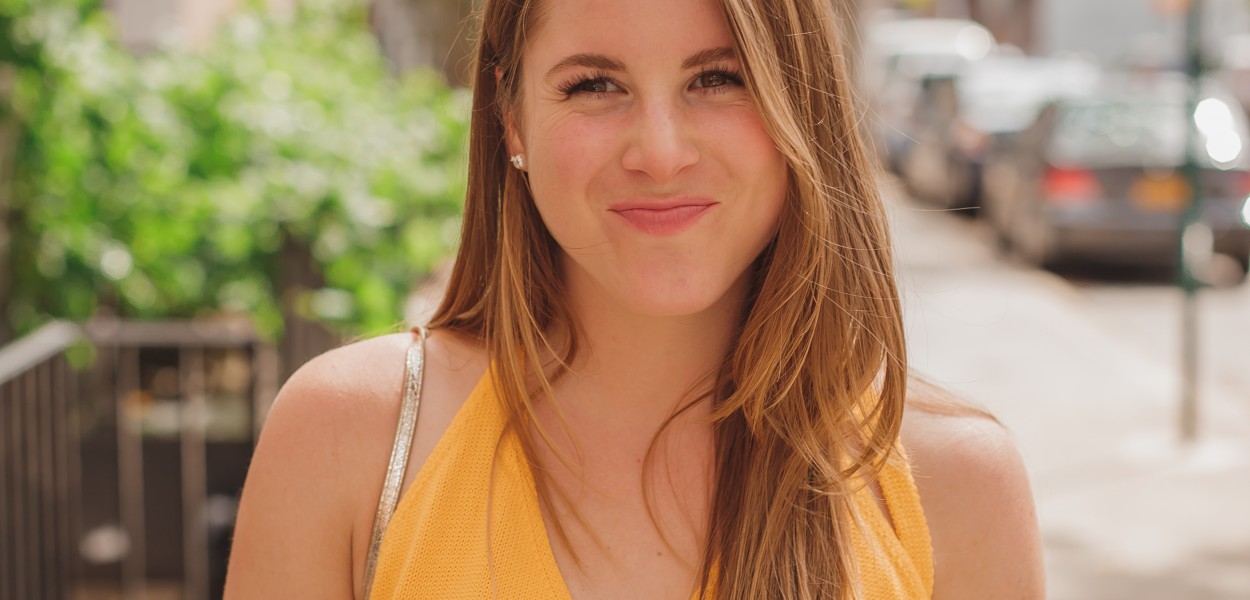 Back in June, I tried eyelash extensions for the first time and now I'm hooked!
I'd been knocking them for a while and had all these preconceived notions that fake eyelashes were weird. I thought the upkeep would be too much, and I even thought that I might have an allergic reaction since I have very sensitive skin. I threw all of those suspicions out the window in June and I'm so glad that I did.
June was a rough month for me, but it was also my birthday month, so my sister was kind enough to get me my first eyelash extensions since she had had them for a while and loved them!  I think she also knew that I wouldn't try it unless someone got it for me as a gift (she's right).
Since I was pretty unsure about the process going into it, I thought it might be a good idea to walk you through the process in case you're on the fence about lash extensions, or nervous about the overall process.
What to expect at your first appointment:
The technician will take a look at your natural lashes, and guide you to what lashes might look best for your first appointment
She/he will show you the different lengths and thickness of each of the styles, they will even show you different categories to help you envision what your lashes could look like (glamorous, cat-eye, classic). This was super helpful for me! I started off with a classic style.
Once you have your customized lashes, you will go to the room and the technician will begin!
You MAY get some of the glue in your eye, this is normal, and you will be fine!
The entire process for the first time takes about 1.5. My recommendation would be to download a Podcast, or a playlist to listen to. Side note: I always fall asleep and one time I snored! It's so relaxing!
Lashes last anywhere between 3 – 6 weeks depending on your upkeep (typically, I max out at 4 weeks since I shower every day)
My first time, I decided to start small because I knew myself, and if I all of a sudden had crazy lashes I would likely hate it. For reference, I started with 10mm and 50 lashes per eye. I'm now 13mm on the outside, 12mm, 11mm and 10mm (small mm as you work the lashes inside) and anywhere from 60 – 70 lashes per eye.
After the appointment, you will receive instructions on upkeep, along with a nice little brush that you should use daily! Sometimes the lashes cross over each other or get tangled so I even bring the brush with me during the day (haha).
Common Questions:
Does it hurt?
No, it's so relaxing! Just make sure you download a podcast or some music to listen to because this will make time pass.
Are they uncomfortable?
Not really, at first they felt a little weird since I wasn't used to the feeling, but when done right, you really shouldn't feel like you have anything on your eyes. I recommend starting with a low lash count and a basic style. This will make it easier for you to get used to!
Will my natural lashes fall out?
Yes, but nothing serious. As long as you're not picking at your lashes, it's common for a few natural lashes to fall out. Luckily our lashes grow back so quickly, so it's not an issue. Think about how often your lashes fall out with out any fake lashes on.
Can I wash my face?
After your appointment, they will ask you to wait 24 hours before getting your face wet. This is to make sure the adhesive dries properly. After that, sure, it's fine for them to get wet (i.e when you shower). You should not rub your eyes when you wash your face though, just gently wash around your eyes. When you dry your lashes, put a towel under your lashes and blink to try them.
Face oil?
I continue to use all of my moisturizers and oil, I just avoid putting directly on my eye lids.
Can I still use mascara?
On your bottom lashes, yes. Fake lashes, no. But you won't need it, that's the beauty of lash extensions!
Overall, I'm so happy that I decided to get lashes. For someone like me who doesn't wear eye makeup (aside from mascara), it's a great way to speed up your daily routine!  In the beginning, I was nervous it was going to make me look like a different person, or fake, but it's none of that, it's simply just an elevated version of your lashes! They look so natural too, which is what I love so much.
My only issue now is figuring out when I'm going to stop. They say every 6 months you should take a month off to let your lashes breathe, so I will be doing that, but once that month is over I'll be back on the wagon!
If you have any questions or may be considering getting them done please let me know! I'd be happy to talk to you about it.
I go to Lucia Lash located in Greenwich Village
XO