Waverly in Greenwich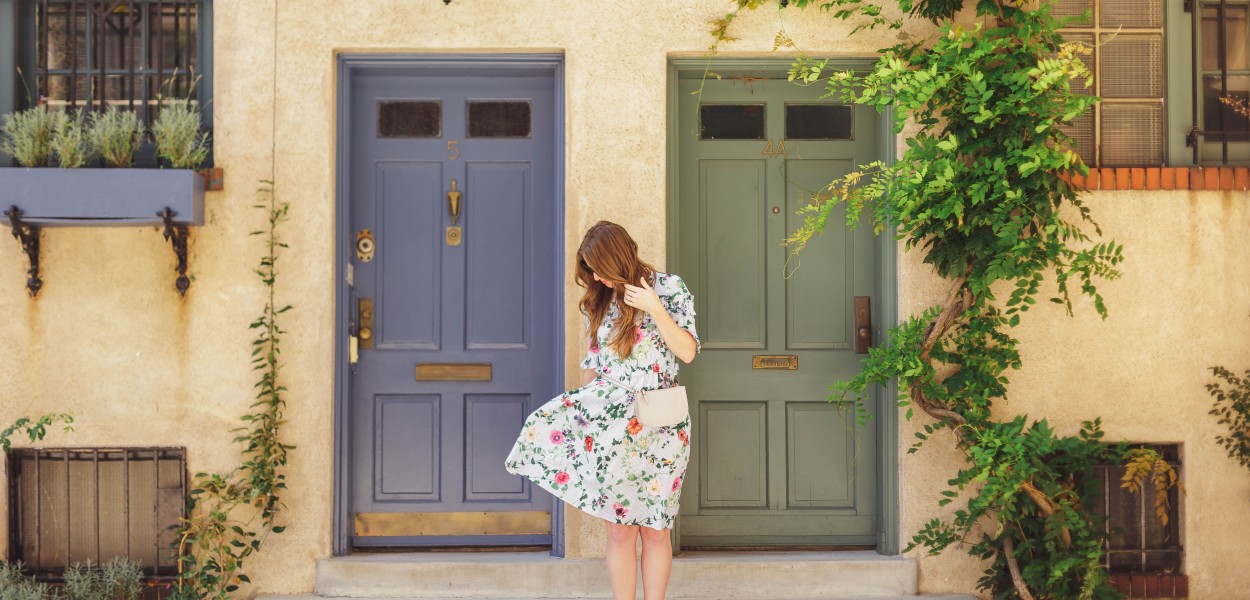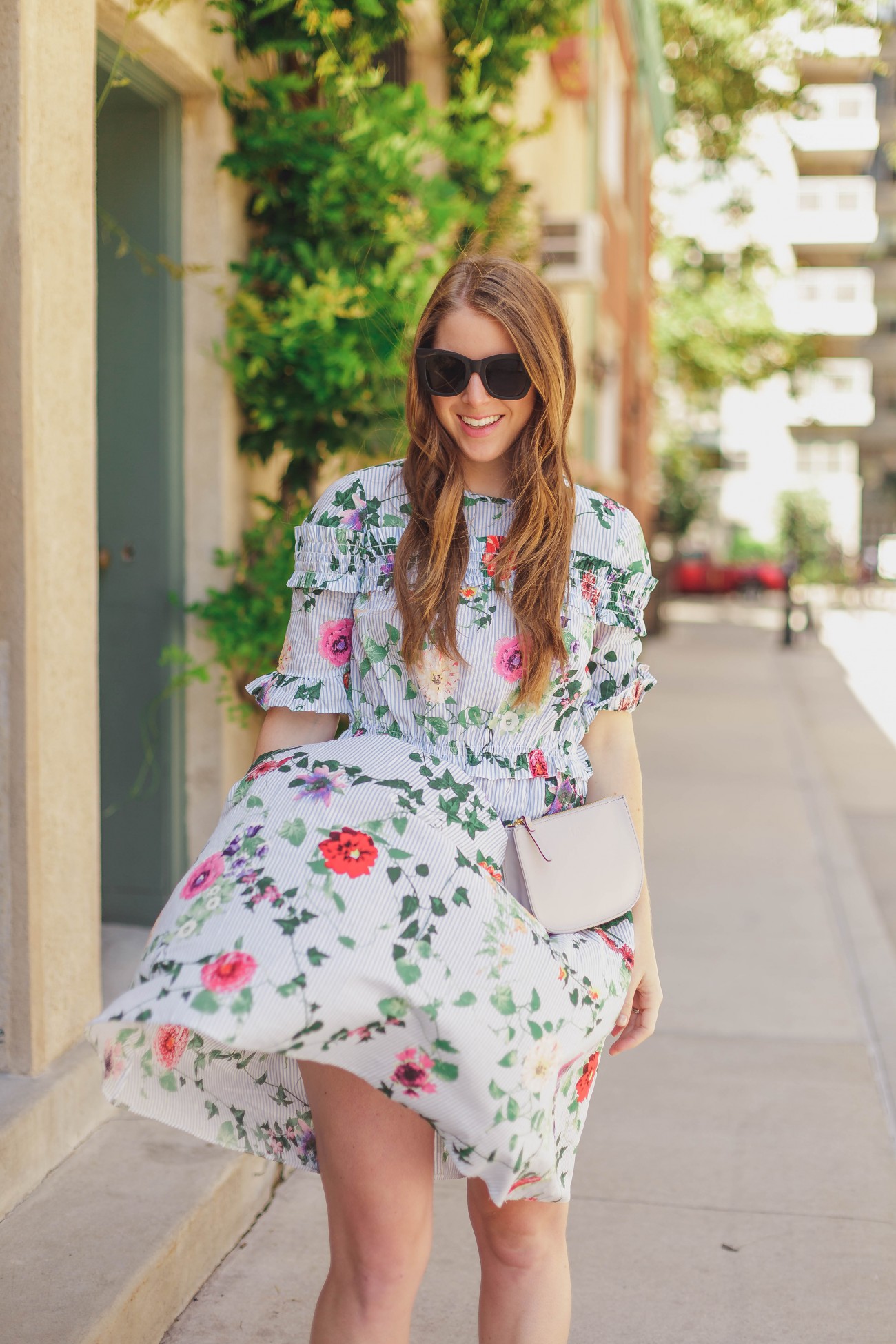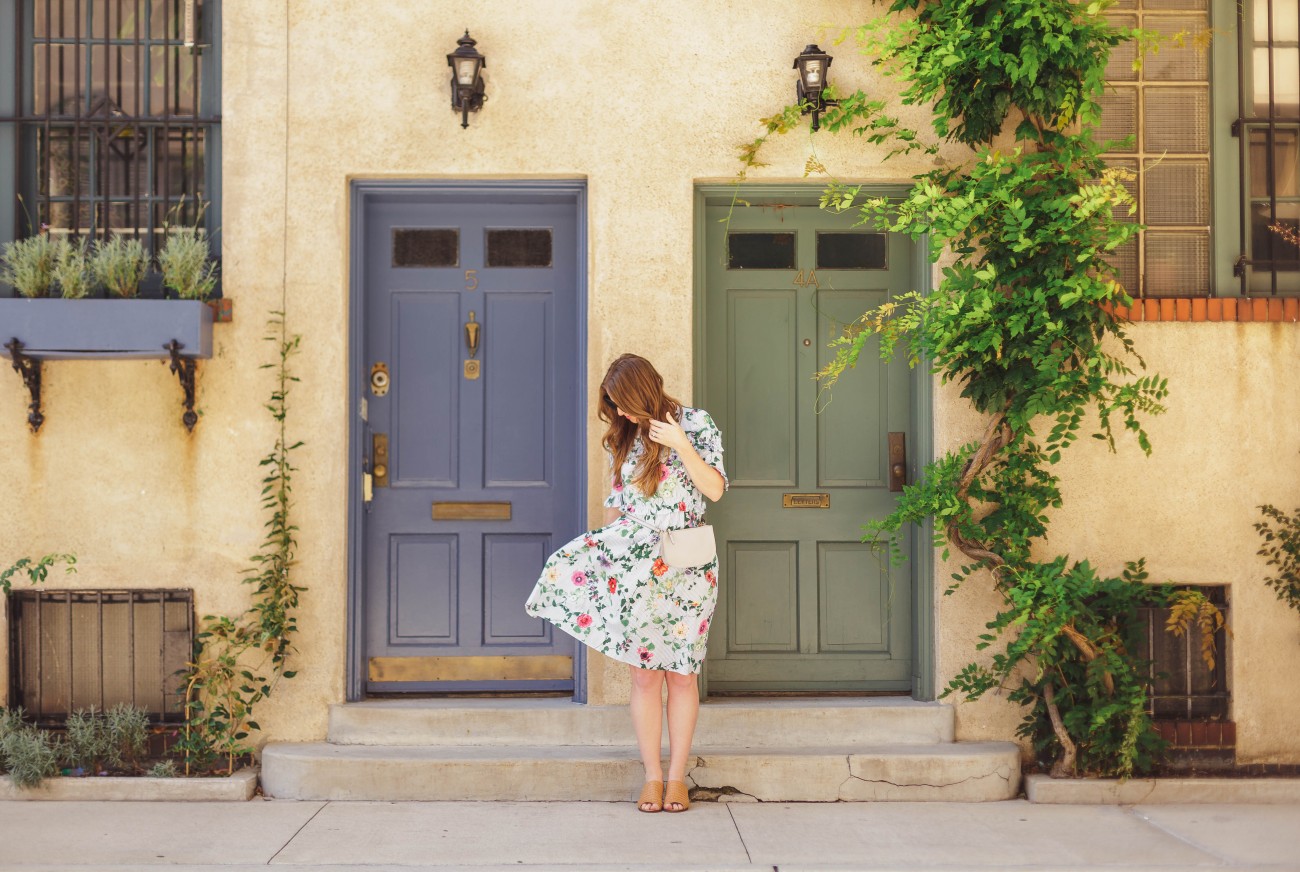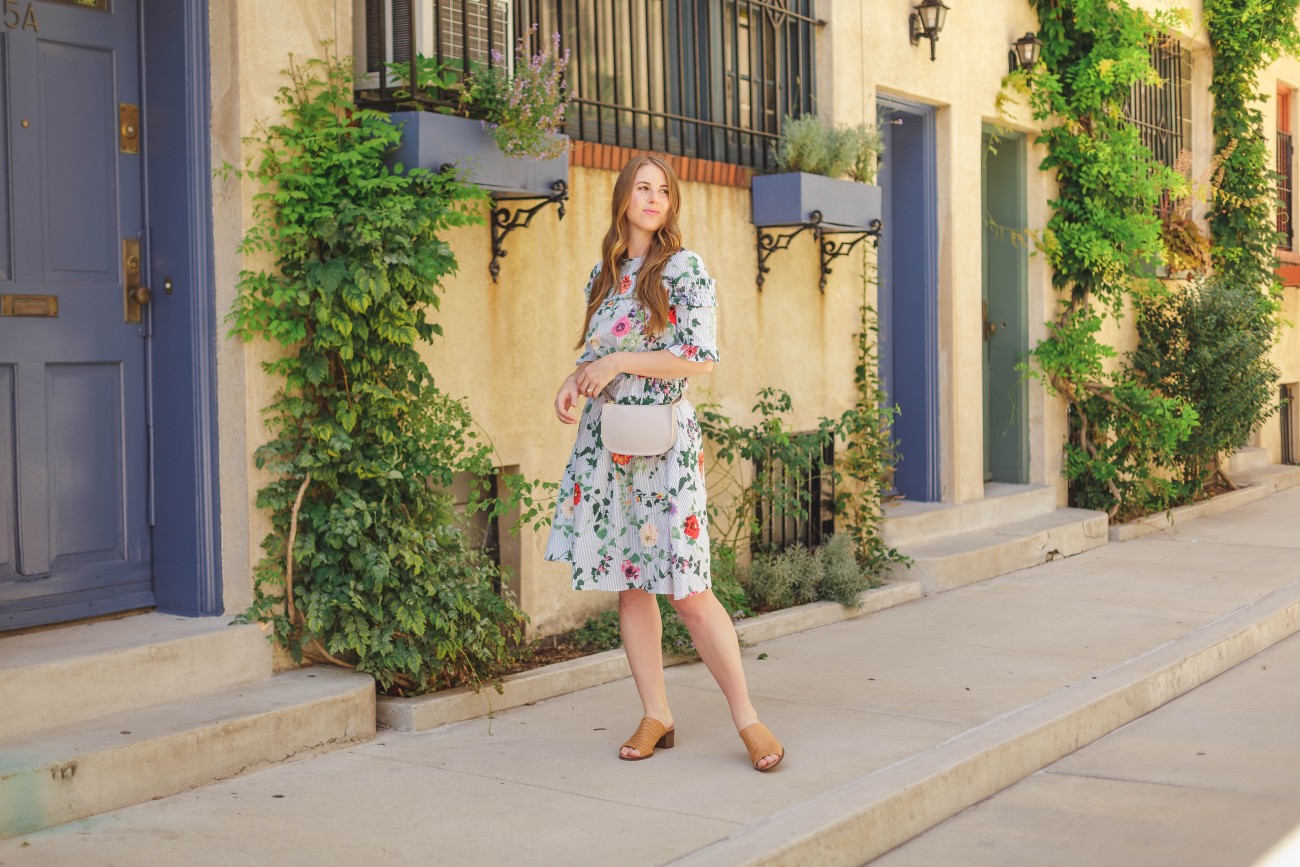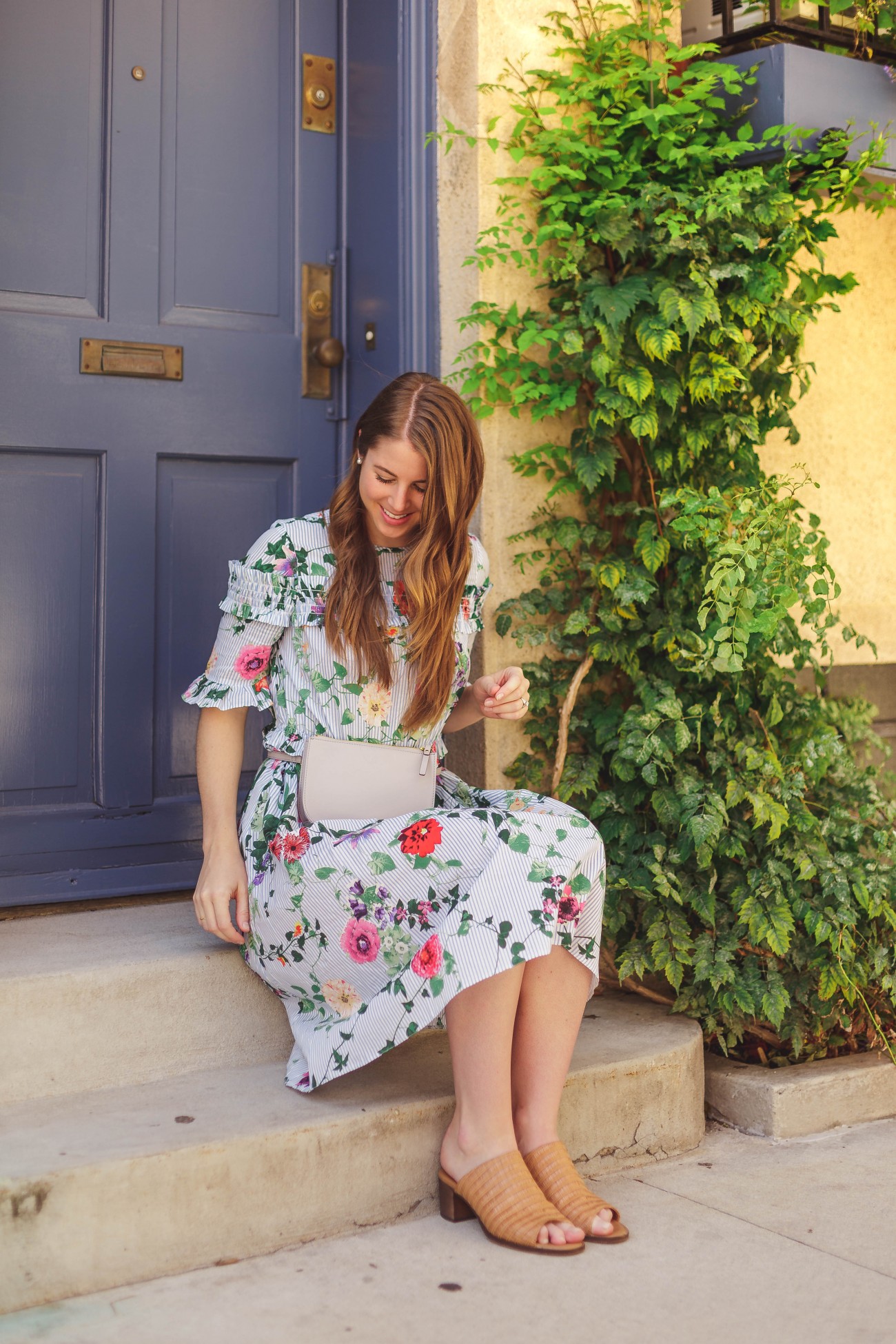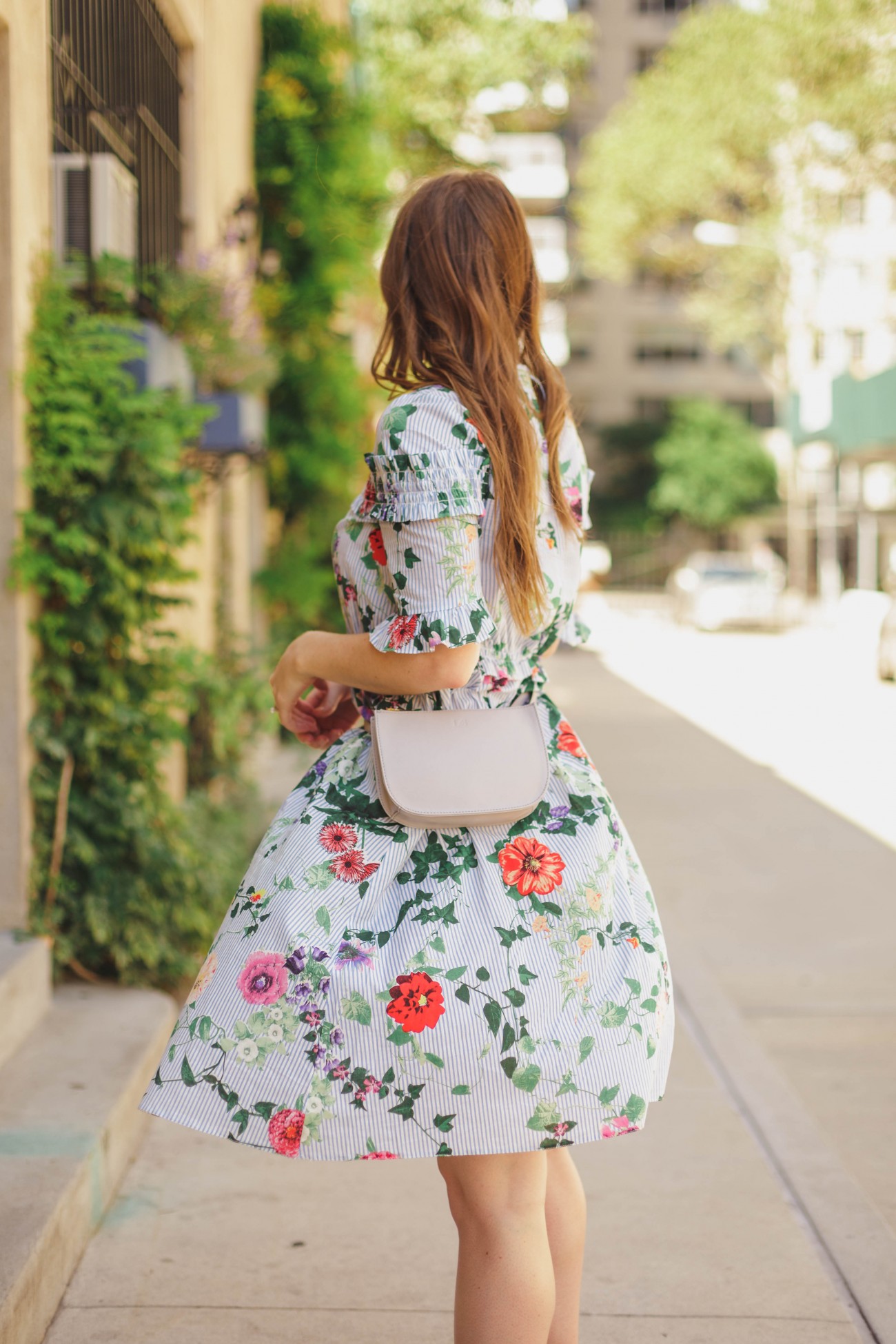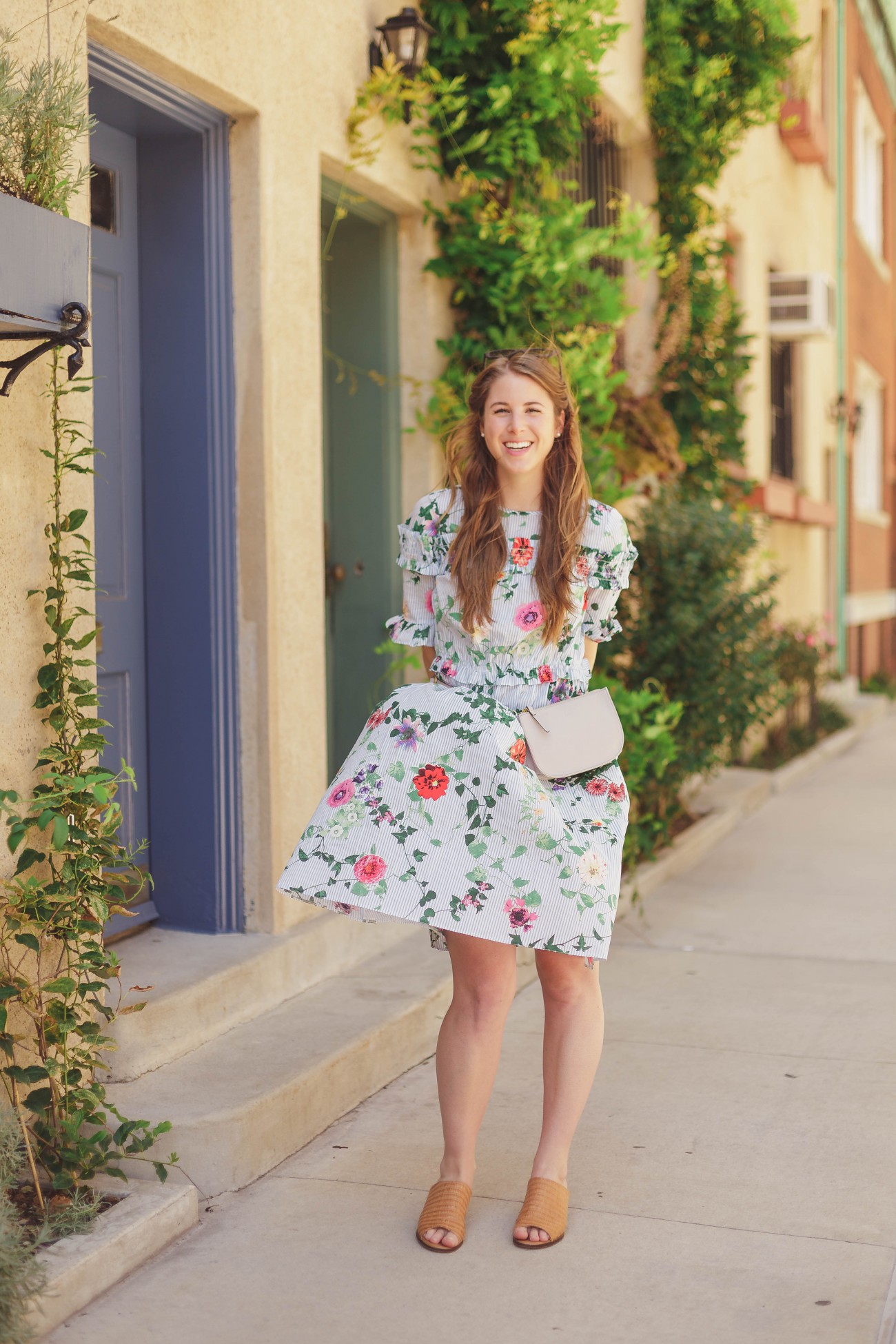 The warm sunny days are almost coming to a close and I'm determined to soak up every last bit!
Outfit: Dress (similar here, here and here) Lo & Sons bag, Quay Sunglasses (similar here and here), Wedges (similar style here and here)
I was thinking the other day how I hadn't been over in Greenwich Village during the day this summer, which is just crazy to me, so over the long weekend, I made it a point to get over there. It was so clear that school was back in session because the streets were filled with people (mainly NYU students). It's always overwhelming when there are so many people in one place, especially when you want to just have a leisurely stroll, but I couldn't blame anyone – it was a beautiful day! Greenwich Village holds my favorite park in the city; Washington Square park. There is something about Washington Square Park that brings me right back to my first few months of living here in the city.
I still remember, it was the middle of winter and I was listening to Mumford and Sons (I will wait) and I was alone in the park, singing to myself and twirling around. It felt like such a surreal moment for me, and a turning point for when I fell in love with this city.
On our way out of the park, we stopped at another one of my favorite spots in that area, the Washington Mews. It's a street out of a storybook, with colored shutters, cobblestone streets, and painted houses. We arrived there early so that we could avoid the afternoon rush of others coming to take photos of their own.
I found this beautiful floral dress (similar here, here and here) on a spontaneous trip to H&M the other day and was impressed with how much I loved it! I can't find the exact one online right now but will keep looking. Their turnover is so insane! Anyways, this dress is a perfect transitional piece for fall and can even see myself throwing a sweater like this over the top of it for a different type of outfit. I plan to bring it with me on our trip too!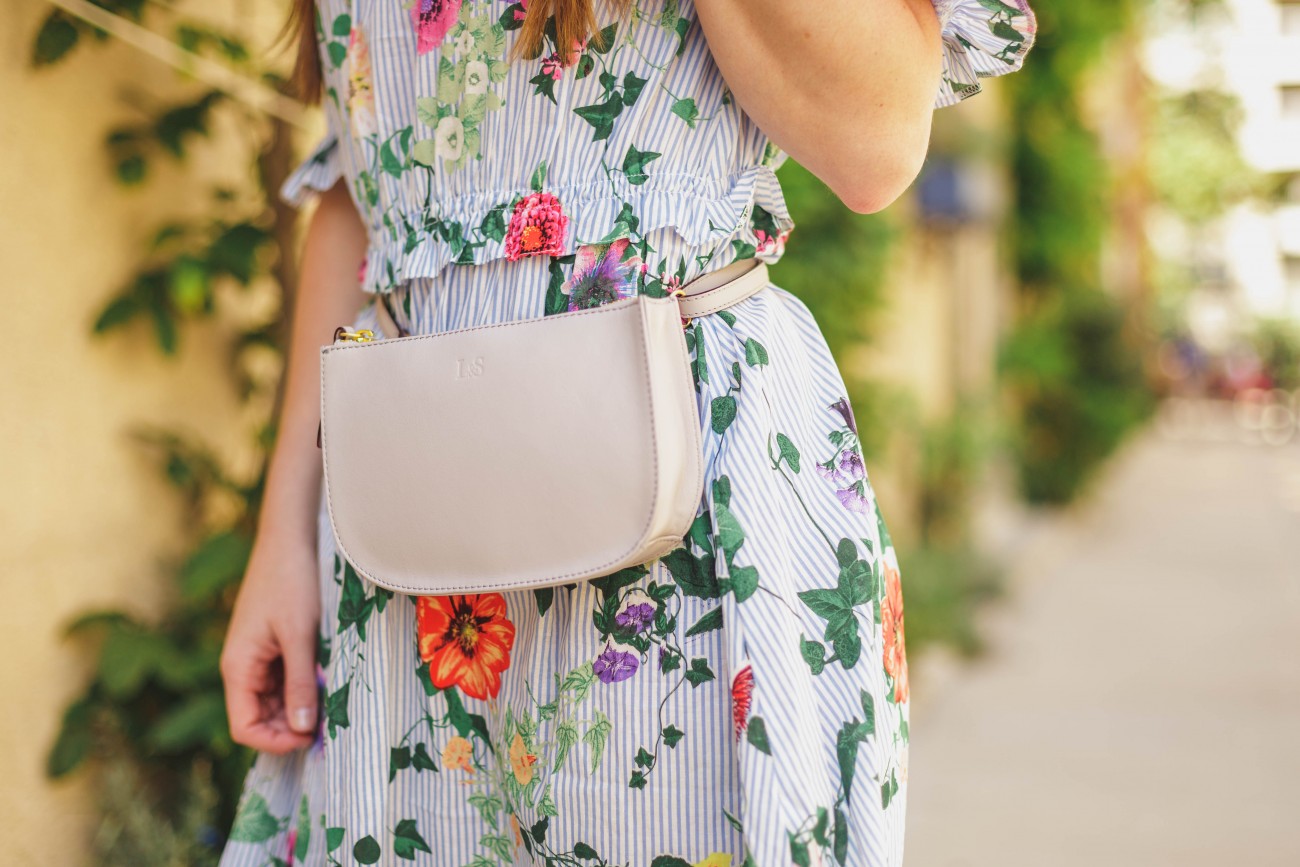 I had my eye on this Lo & Sons Waverly bag for a while. I knew that it would not only be perfect for the city life, but also for vacation. As we're heading off to Europe next week, it was the perfect time to make the leap and buy this bag, and I'm really happy with my decision. I couldn't wait until our trip to wear it either, so while we were out the other day, I threw it on my hip and hit the road! My favorite part about it is that one of the ways (there are 3) to wear it is around your waist. I loved being hands-free! I was able to easily fit my iPhone plus, some essential credit cards, metro card and my license – all the essentials. I can't wait to bring it on our trip!
XO