Warm Weather Here I Come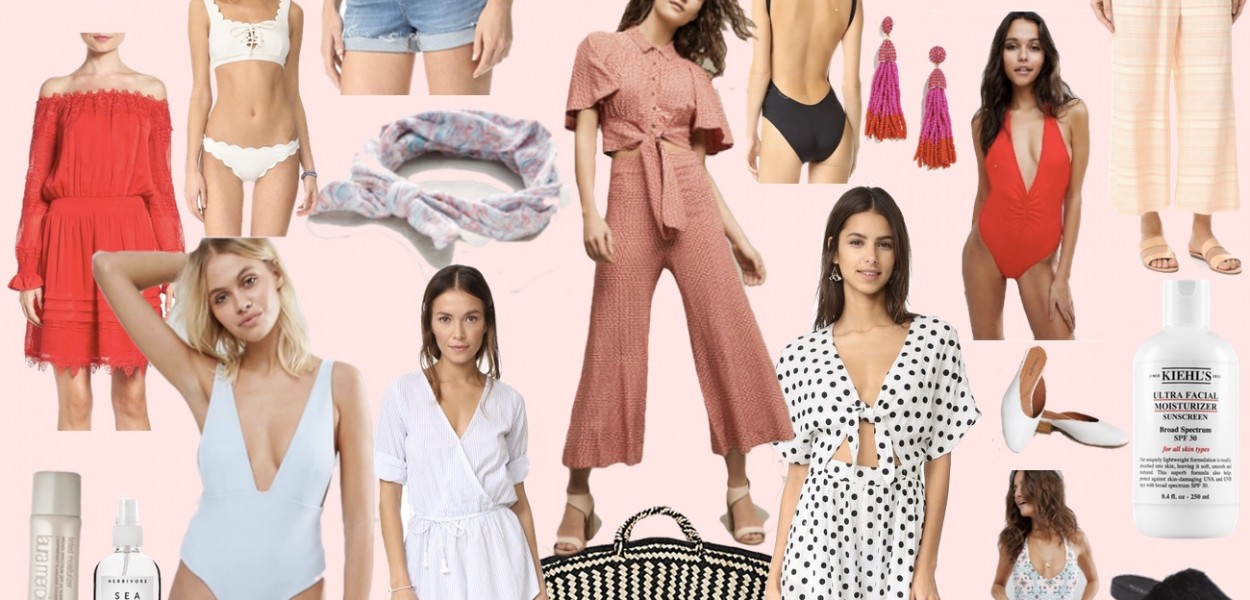 Sneakers, White Bikini, Jean Shorts, Red Pumps, Lowback Swimsuit, Sunnies, Beach Pants, OTS Dress, Headband, Orange Jumper, Earrings, Red Halter Swimsuit, Kiehls Face Moisturizer (50SPF), Laura Mercier Moisturizer, Sea Mist, Light Blue one-piece suit, Romper, Basket Bag, Wrap Front Romper, Tile Print Suit, White Mula Slides, Softey Slides
AH! Yes.
It's officially official that I'm going to be heading to warmer weather in the semi-near future – the end of March to be exact. We booked our flights to Cancun last night, and could not be more excited about it. The only regret I have right now is that we're not staying longer. Because of vacation time, I could only spare 4 business days, since we're taking some other trips later this year.
While we're flying into Cancun, we're actually staying about 20 minutes north, in Playa Mujeres. I prefer staying outside Cancun because it's much more relaxing and, in my opinion, much less 'in your face' touristy – if that is a thing. In the past we've stayed down south in Riviera Maya, but we're switching things up, which I'm excited about! This trip to Mexico is all about family, it will be so nice to get away with everyone.
In lieu of our trip, I've been all over the internet looking for some of my favorite warm weather essentials, so I've rounded some of them up for you here! What I've noticed most are the once-piece bathing suits! I think this is the year that I hop on that wagon and go for some one-pieces!
Are you heading anywhere warm this winter?
XO