Trip Map: Italy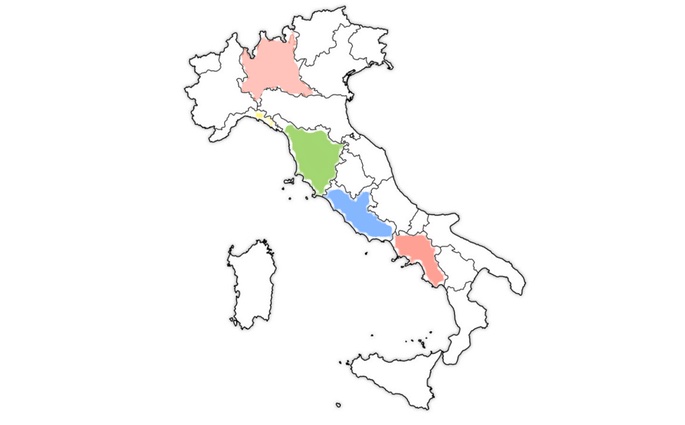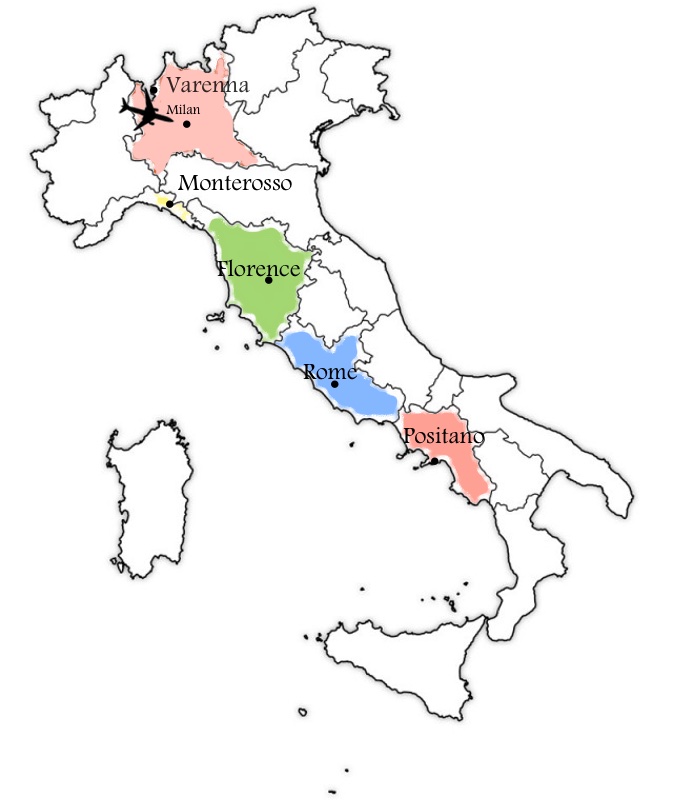 Our trip to Italy was so much fun and I wouldn't change anything about our time there, and the places we decided to go to. We travelled for 16 days: Varenna, Florence, Monterosso, Florence, Rome and Positano – in that order! Jordan and I started out together for 10 days, and then met up with the rest of my family in Florence for the remainder of the trip – which was truly an amazing experience. I loved all being together!
This was mine and Jordan's first BIG trip together (aside from our Honeymoon in Hawaii) and I was looking forward to being adventurous with him. There are a few ways to test the strength of a relationship, in my opinon; relocating / moving, distance, and travel. I'm glad to say we've officially passed all three! Thank God….ha!
Our travel style is the same, and is more relaxed, fly at the seat of our pants-type of travel. When booking our trip, we decided to use Airbnb. Not only would it save us money, but I also wanted to feel like we were getting the whole experience from visiting all of these locations – which isn't something you always get from staying at hotels.
Here are the Airbnb's we stayed at:
Varenna: Casa Stacy *
Florence: Duomo
Monterosso: Hotel Pasquale – Not AirBnb, but there we couldn't find an Airbnb on the water

Positano: Torre Trasita *
Milan: Zen Central
If I had to pick a favorite location from the trip, I can confidently say that it's a close tie between Varenna and Monterosso, with Positano falling just shy of making it a three-way tie. I loved Rome and Florence, but living in NYC, we cherished the small lake towns and fishing towns, and all of the amazing people we met while there. Take me back.
We've been back now for about 3 weeks and I'm already trying to figure out where we can go next…if only vacation days were unlimited!
I'm looking forward to sharing more about our trip!
XO