The Simple Outfit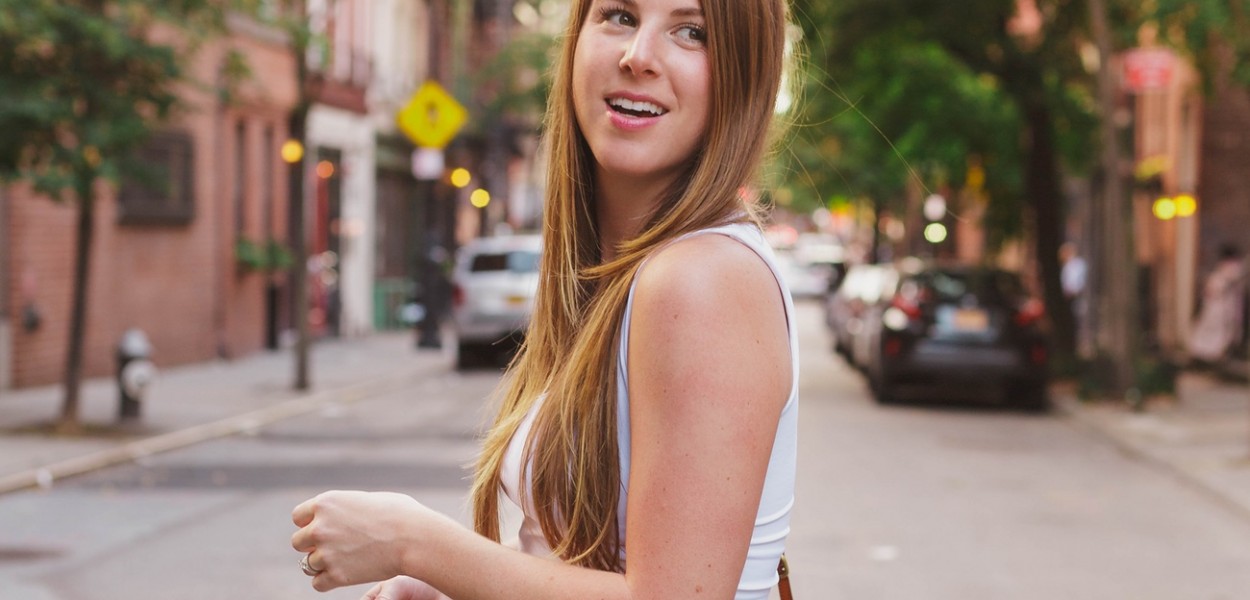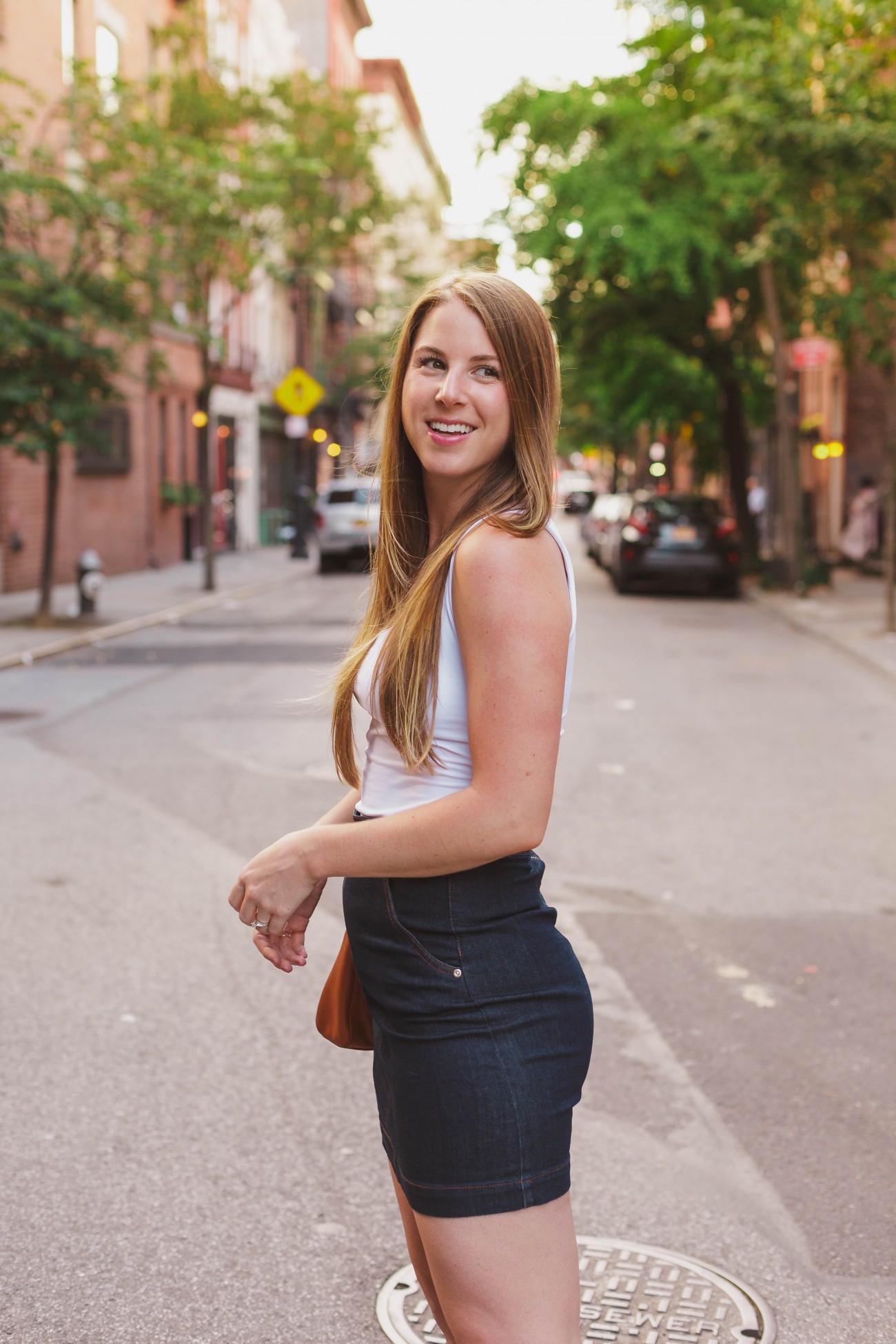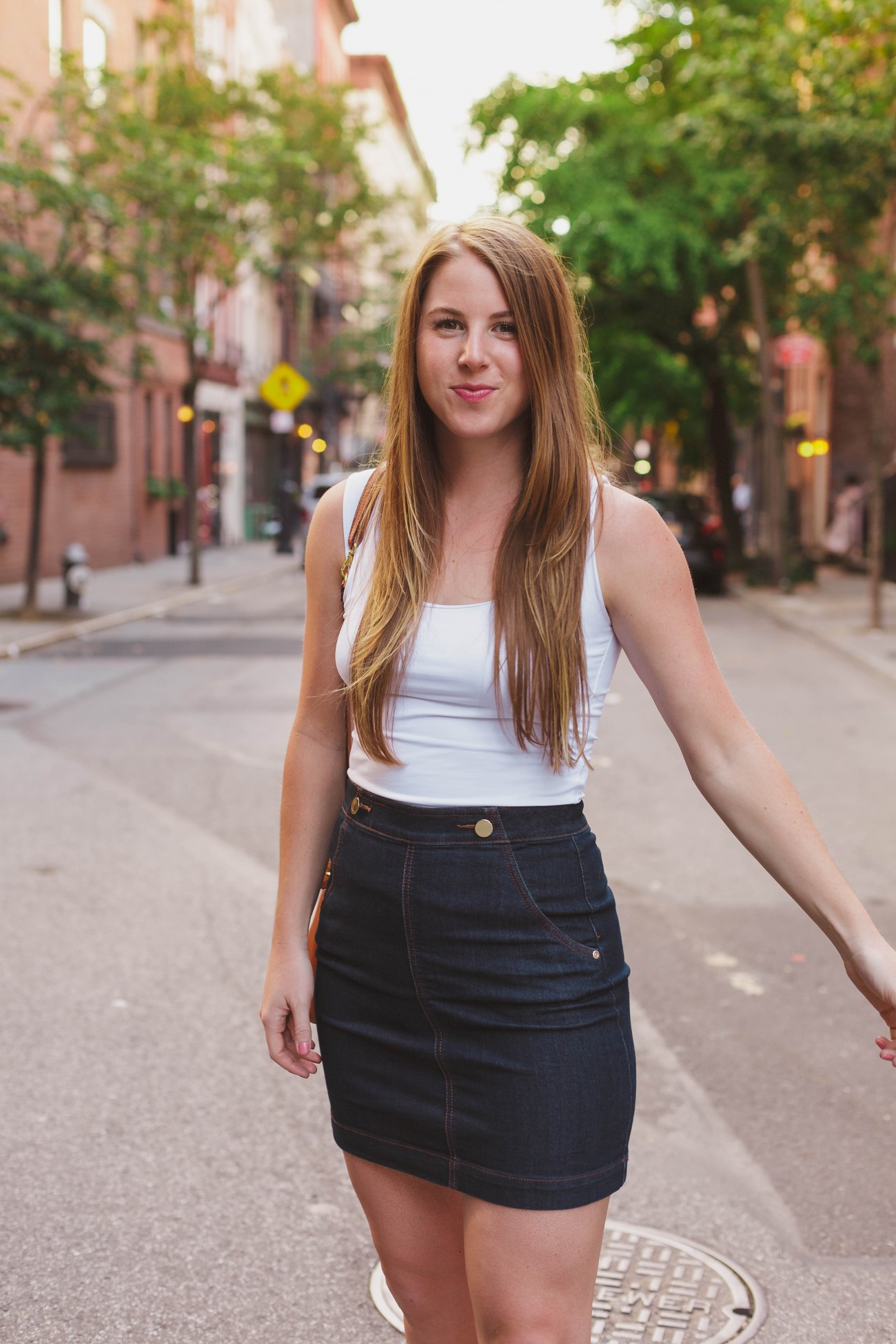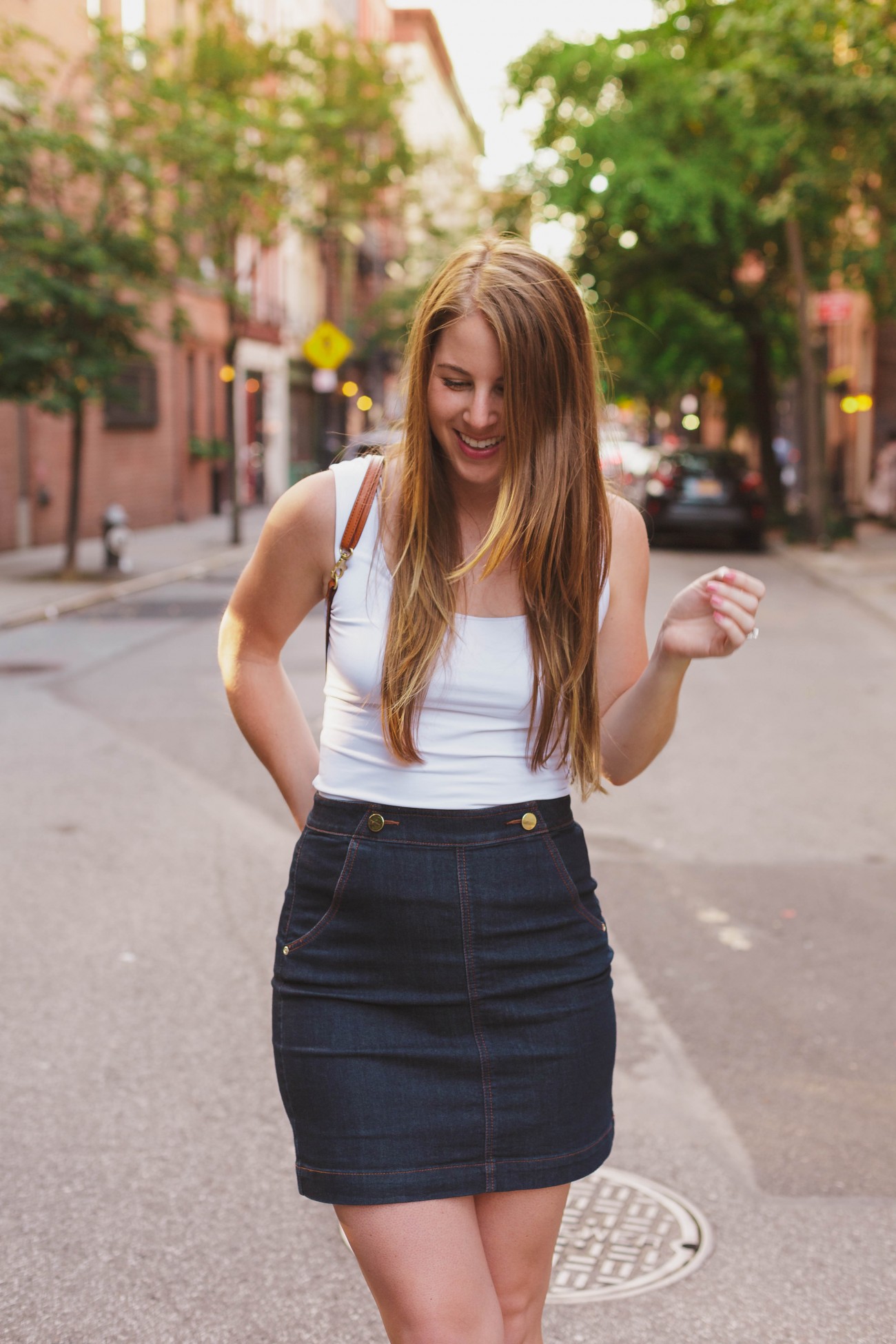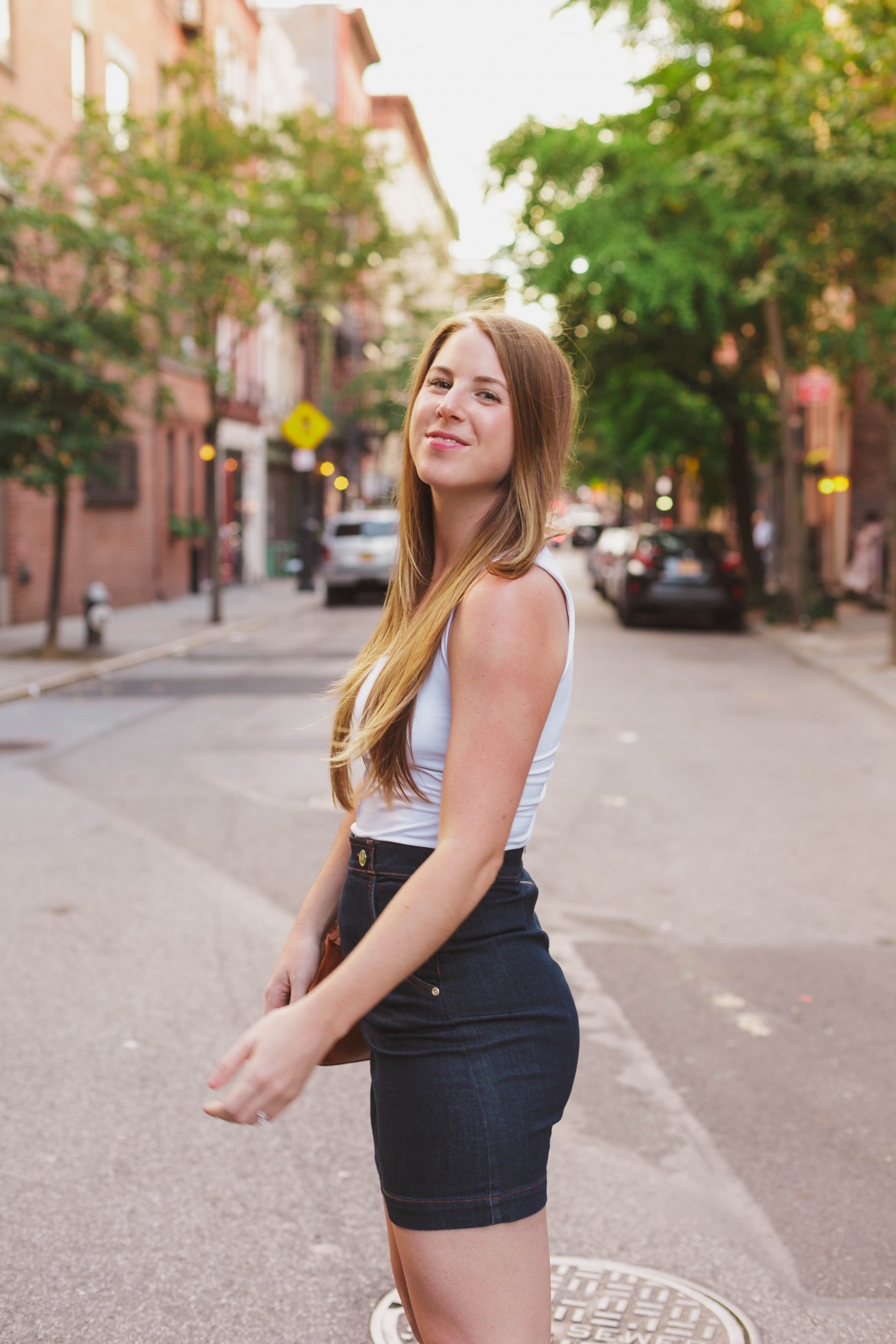 Outfit: Jean Skirt, old (similar here and here, also love this one!), White Tank Top, old (similar here, here and here)
Sometimes, well, let's be honest, most times I feel best in a tee shirt and jeans. During the summer, that is easily translatable to a denim skirt and a white tank top.
The other day, I was craving Saigon Shack (last spoken about here), our favorite Vietnamese restaurant in the city located in Greenwich Village. The restaurant is cash only, and super casual, so I threw on a simple outfit that I loved; a jean skirt (similar here ) and a super old tank top from Zara that I wear over and over. We were having a late lunch at 4PM and the sun was situated so perfectly in the sky creating such a beautiful glow. My favorite days in the summer are sunny ones (duh), between 3-5 PM because it's not too hot, and the sun sits in such a relaxing place in the sky where you're not overheated!
I bought this particular skirt back in March and I just pulled it out of my closet recently. It's the ideal denim skirt because there is some spandex in the material making the skirt more flexible, which is what I prefer, especially when I'm about to eat! I can see myself bringing this out in the fall as well and wearing it with these booties that I recently bought, even these shoes as well! This summer seemed to have been the summer to the jean skirts, I wore them more than I ever have in the past!
XO