Summer Skin Routine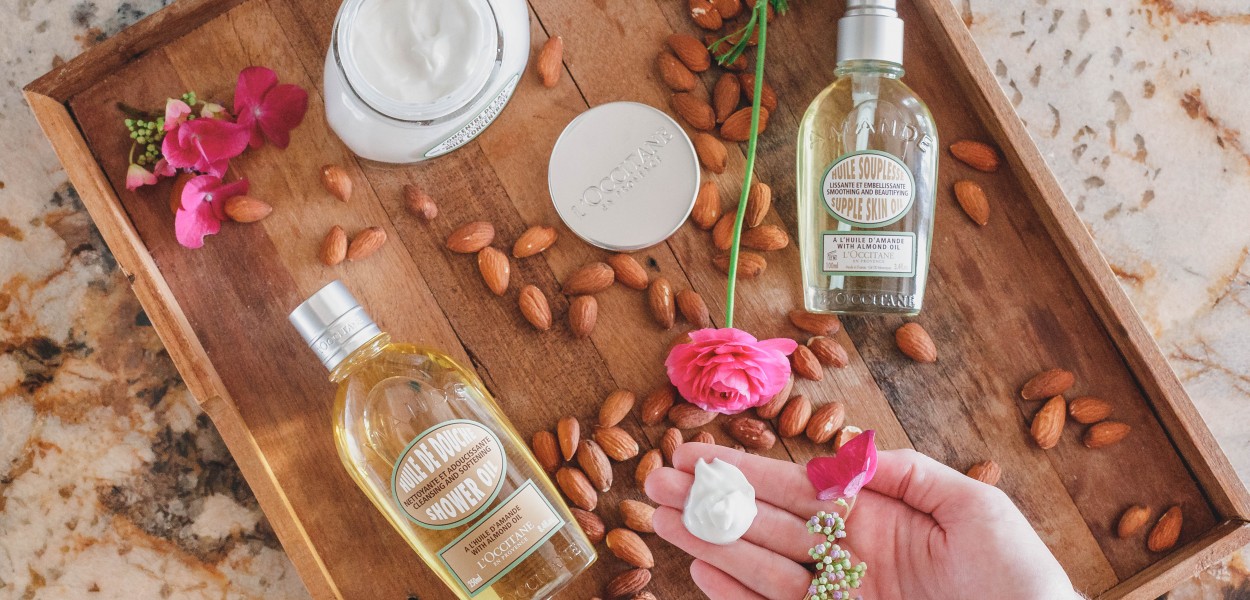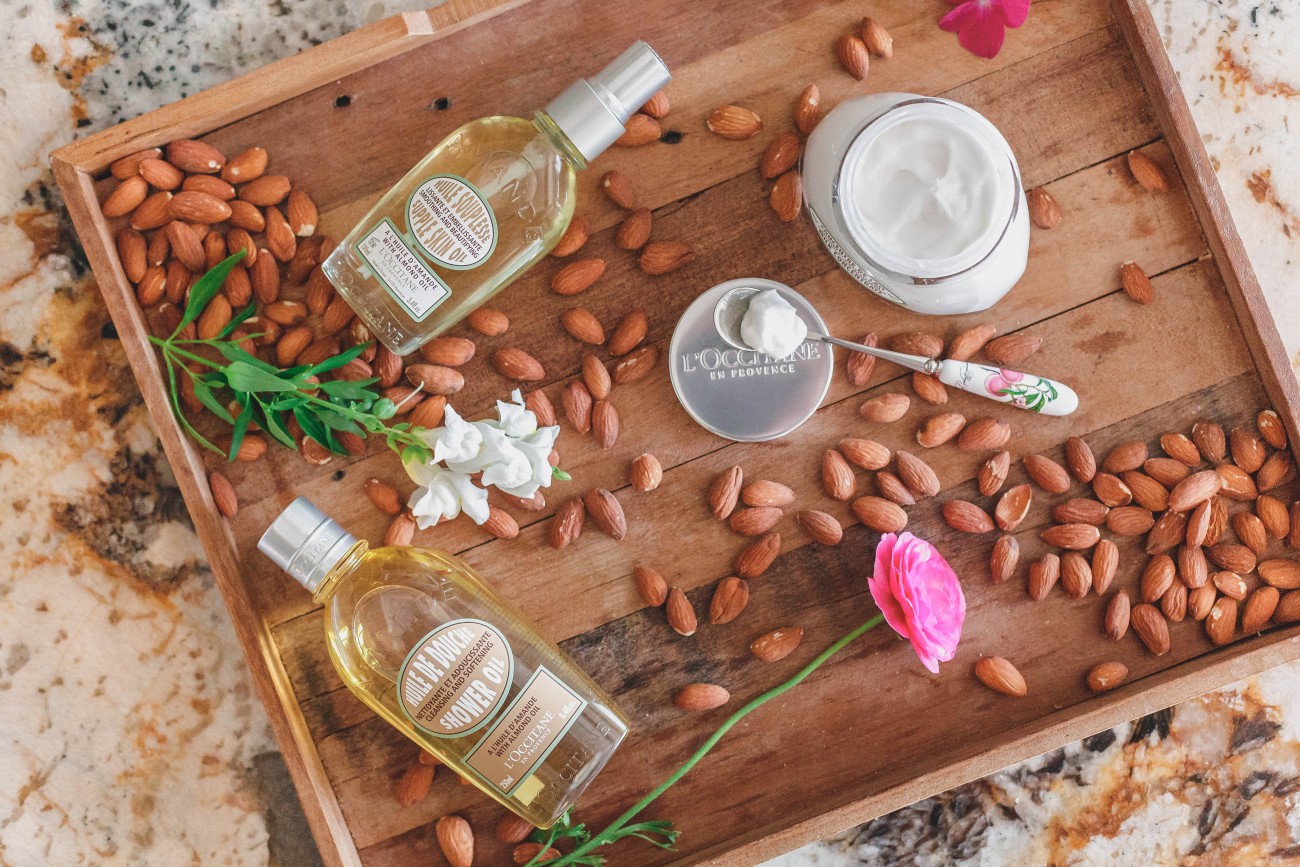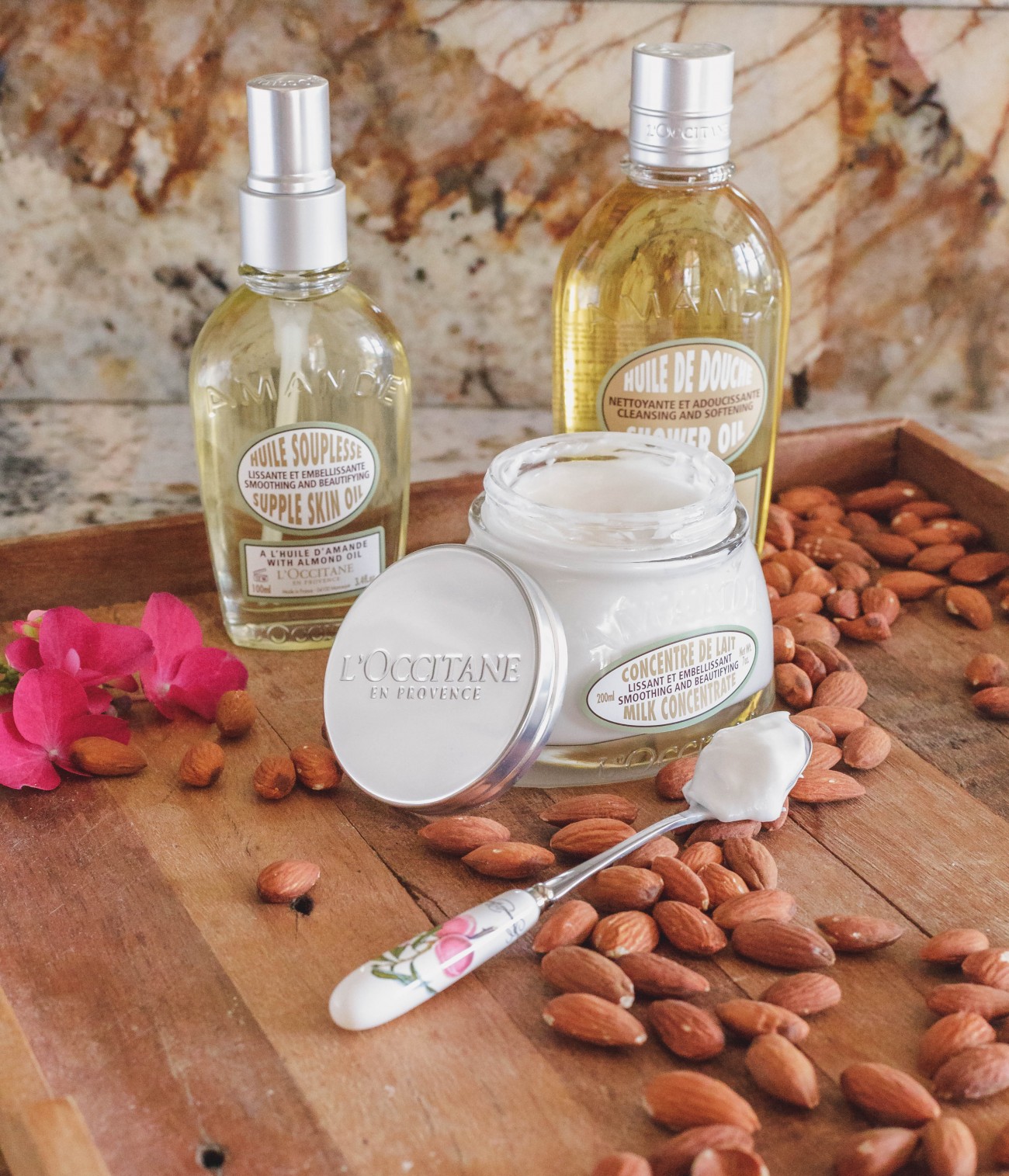 L'Occitane Shower Oil, L'Occitane  Supple Skin Oil and L'Occitane Milk Concentrate Moisturizer
All summer long I feel like I've been talking about my skin care routine, whether it be to my girlfriends or on social media. I'm more aware than ever about the products I'm putting on my body, and it's important to me that I'm using products that are healthy, and in a way, preventive.
It's no secret that keeping your skin hydrated not only creates a healthy glow, but it also slows the process of aging. Having a solid skincare routine in place is key, especially as we start to get older!  I partnered with Sephora to try out some of L'Occitane's new Almond Products, and I'm so grateful to have been exposed to such a fantastic skin care brand. I've been using the Shower Oil, Skin Oil and the Milk Concentrate Moisturizer daily.
The scent of all three is delicious (ha). I'm not sure how else to describe it, the smell is fresh, yet sweet, but not overpowering at all. I've been using the Shower Oil every morning, followed by the Milk Concentrate Moisturizer. Throughout the day though, I'm constantly moisturizing because I hate when my skin starts to feel any sort of dryness (I'm seriously ODC about keeping my skin moisturized). I keep the moisturizer right on my desk and use it when I need it, which is at least 3 times a day.
Skin oil is one skin care product that I've really taken a liking to this year. I had always heard about the benefits of using oil in your daily skin routine, yet I had not tried it. For some reason, I thought it would be bad for my sensitive skin, but that has not been the case at all.  I've been using the Supple Skin Oil every night before bed to help keep my body moisturized and silky. The good thing about this skin oil is that it absorbs quickly, so you don't have to worry about feeling oily or anything. I say that because that used to be one of my many hesitations about skin oil. I typically put the skin oil on my face, arms, elbows, knees, chest, and feet (basically everywhere) about 20 minutes before getting under the covers. For the past 2 months I've been waking up with satin-like skin, and I don't hate it!
You can get these products at Sephora, I've linked to them all above!
P.S L'Occiatane is pronounced LOX – EE – TAN (betcha never thought that!)
Thank you to Sephora for sponsoring this post!