Summer Beauty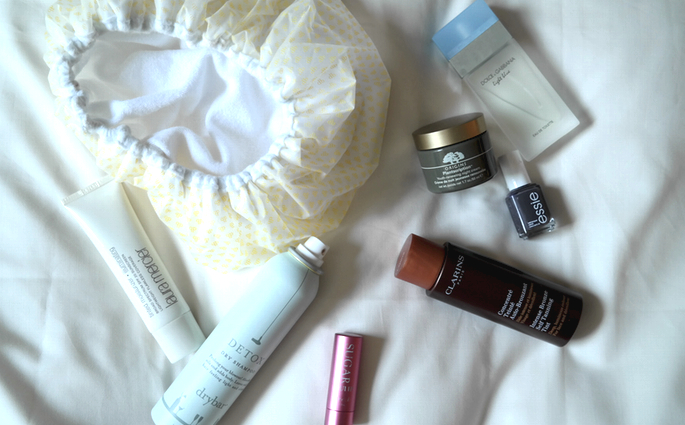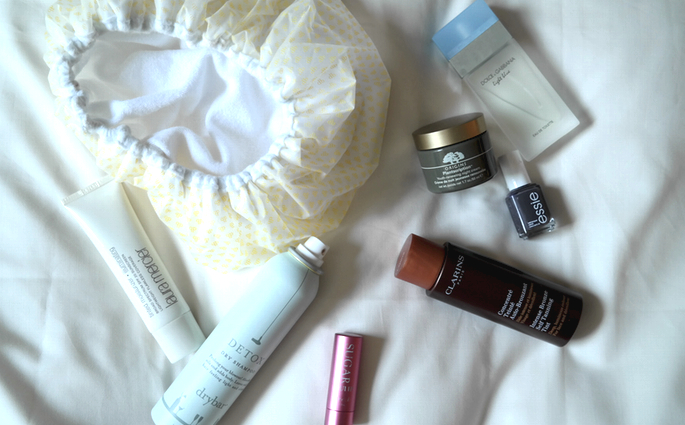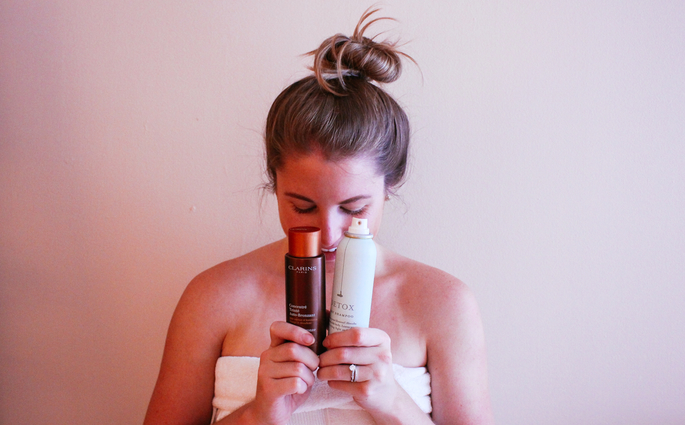 I have a lot of beauty basics that I use daily during the summer, but there are a select handful that I 100% could not live without.
There have been a lot of long fun nights this summer, which in turn have me snoozing my alarm 15 times in the morning which gives me no time to shower my hair –  BUT my Dry Bar Detox Dry Shampoo has been my savior on those crazy mornings when I need my hair fresh and clean.  This stuff smells delicious and works wonders, it not only soaks up any oils, but also gives your hair volume – which a lot of other dry shampoos don't offer. I actually bought this dry shampoo in a kit that came with this shower cap which I use hand in hand with each other.
Another favorite of mine is the Clarins self tanner which I use every other day when I get out of the shower. One of my tricks that I've learned, is to mix the tanner with lotion. This gives my skin a more subtle tint rather than going from pale one minute to sun kissed the next. Taking care of my skin is extremely important, and I've become a lot more aware of what I put on my skin in the last couple of years. Staying out of the sun is a priority – or at least when I'm in it, I make sure to have sunscreen slathered on ( my Laura Mercier tinted moisture has an SFP 20 which I wear everyday). The last thing I do before bed which has become a ritual is to put on my Origins Plantscription eye cream – I've really noticed a difference from using it daily for the past couple of months. I wake up looking a lot more refreshed and the skin around my eyes is looking a lot smoother!
Having a good selection of beauty products is important, I would be lost without this fabulous group of super heroes