Spritz Me Monterosso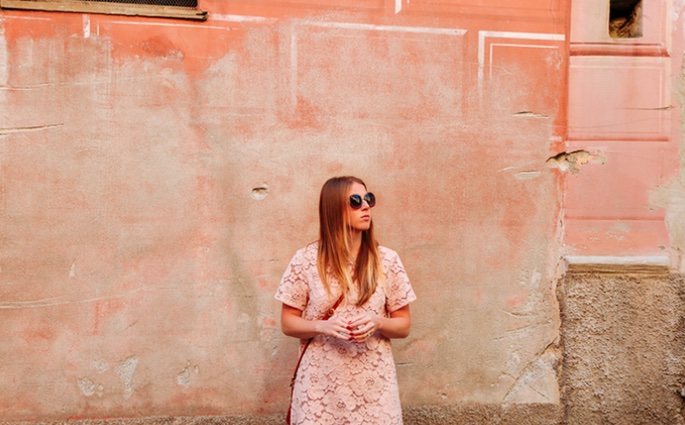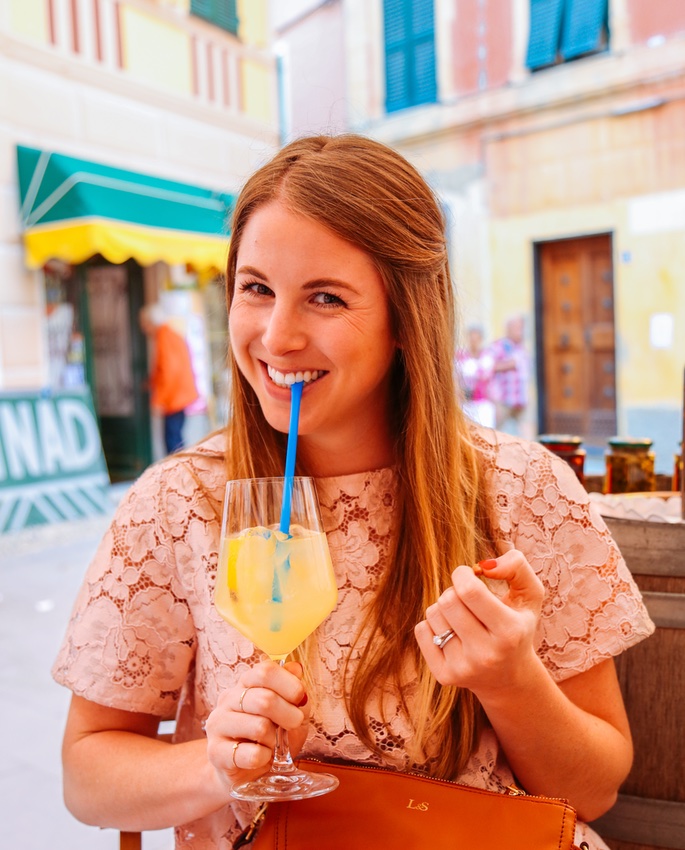 One word – Lemon Spritz (mic drop)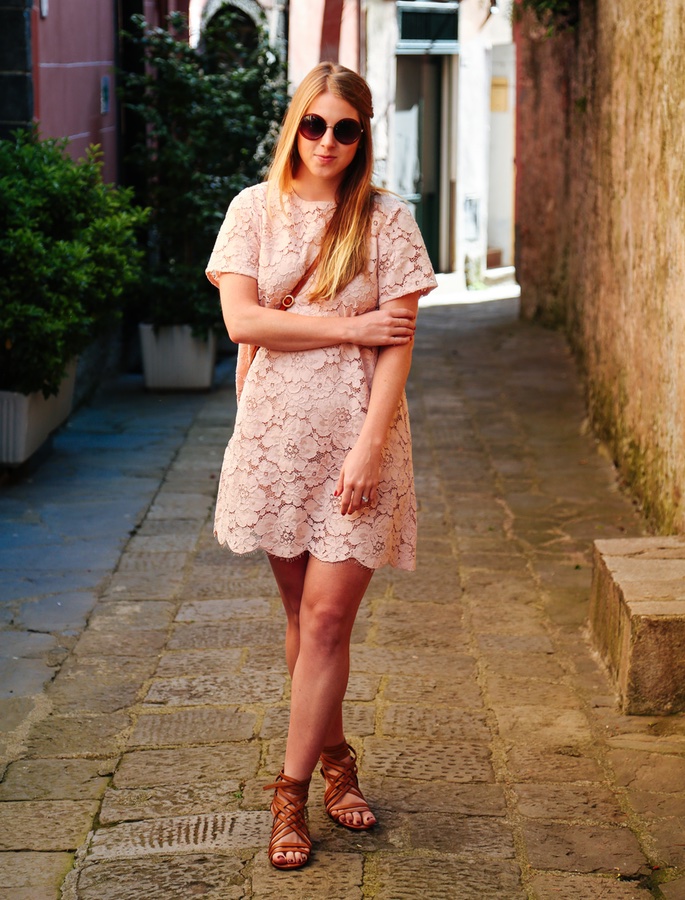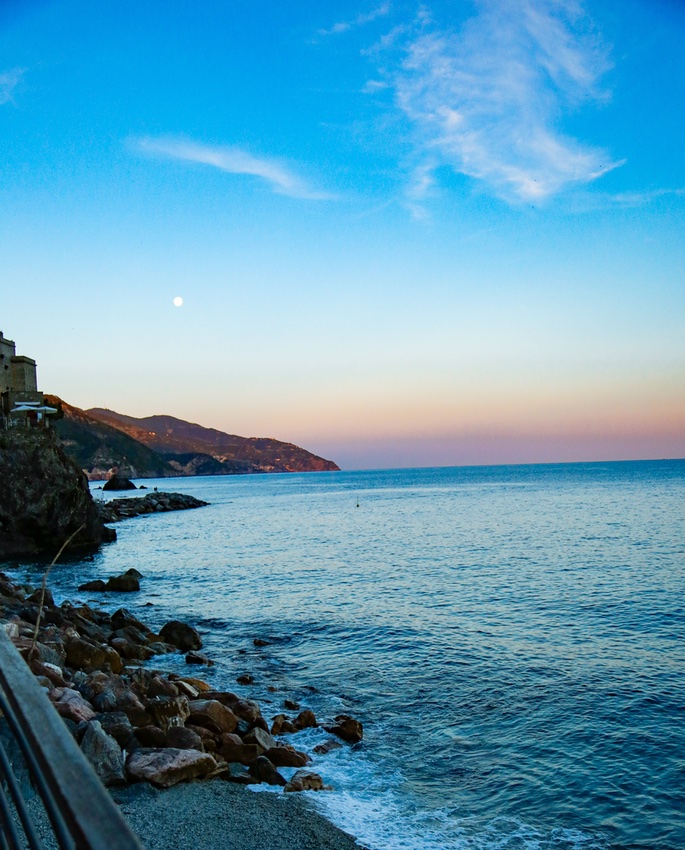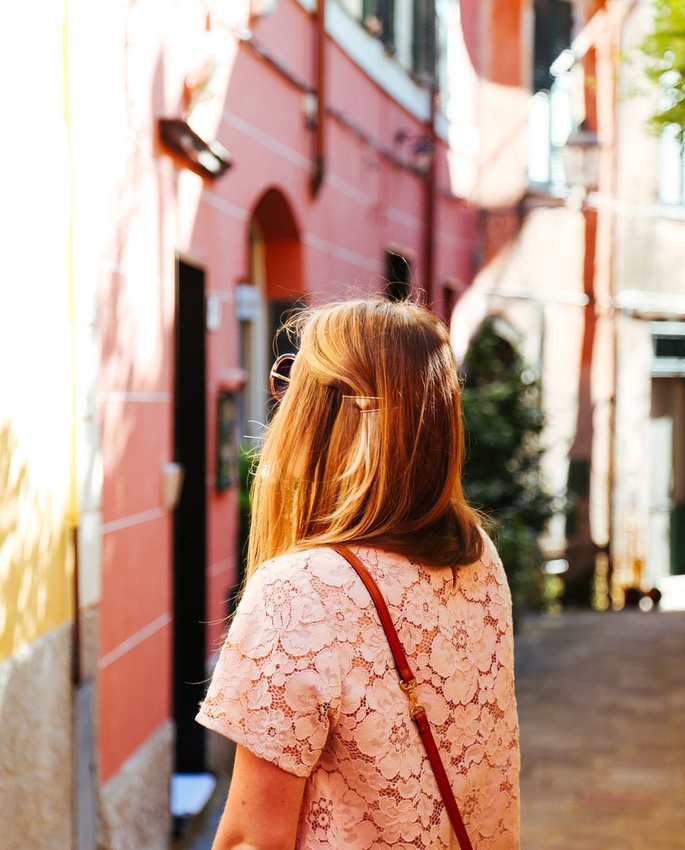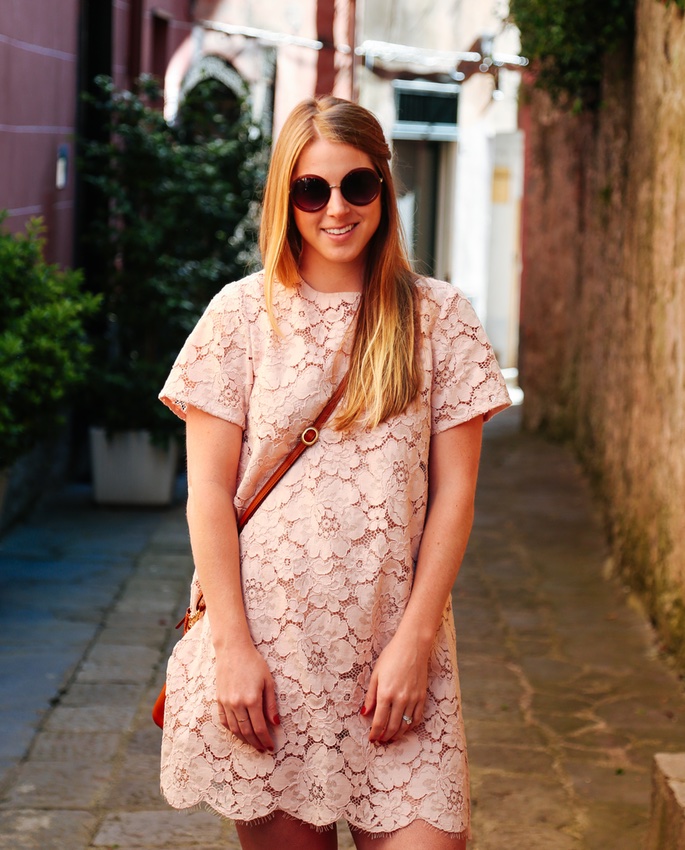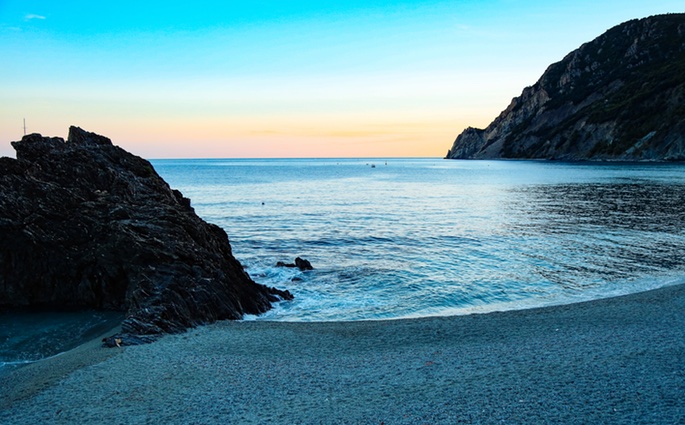 Outfit: Dress, old (similar here, here, and here), Shoes, last seen here
One thing I need to say before getting into our beautiful first day in Monterosso:
Lemon Spritz are the best thing to ever happen to me and I plan to make this recipe, and this one in order to test them out this summer – I can't wait!
We arrived to Monterosso early afternoon, and after checking into the hotel, forcing Jordan to throw his suit on in 30 seconds, heading to the beach, practically freezing to death in the ocean (but we did it!), and laying out for a bit, we decided….wait for it…that it was time for food and drinks. It had been a solid 5 hours since we had had either of those two things so I could not wait to step out to eat and try these Lemon Spritz drinks I had been hearing about!
I have brain lock, and after reading reviews on TripAdvisor about Enoteca da Eliseo I needed to make sure that we spent some time there. So after walking around for a little bit searching for the Enoteca we finally found it, and proceeded to stay there talking with other travelers for about 4 hours.
What many people visiting Italy may not know, is that an Enoteca is meant solely for drinking, and trying local wines / drinks etc. There typically isn't food served, unless you get lucky, like we did, and are served free snacks. I love snacks, and I'm not sure if it's because I had a few of drinks, but I have never tasted better olives or peanuts in my entire life. I also didn't think I liked capers, but it turns out I do!
Later on that night, we enjoyed the sunset on the beach, sans drinks. It was an amazing way to enjoy our first night in Monterosso.
XO