Sherbet Top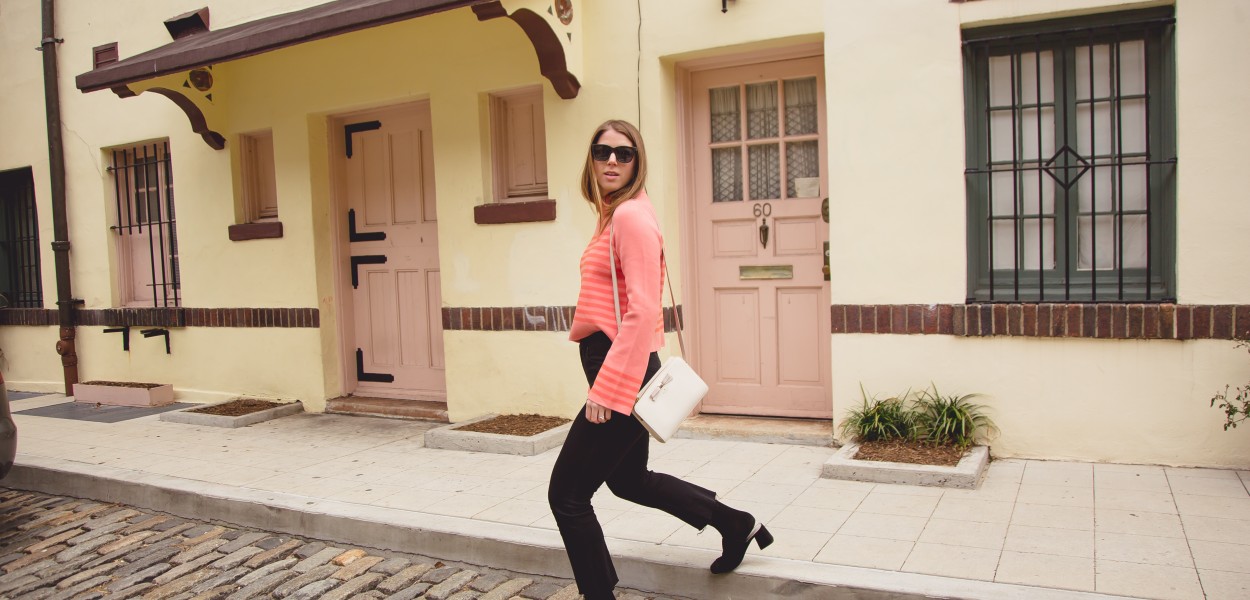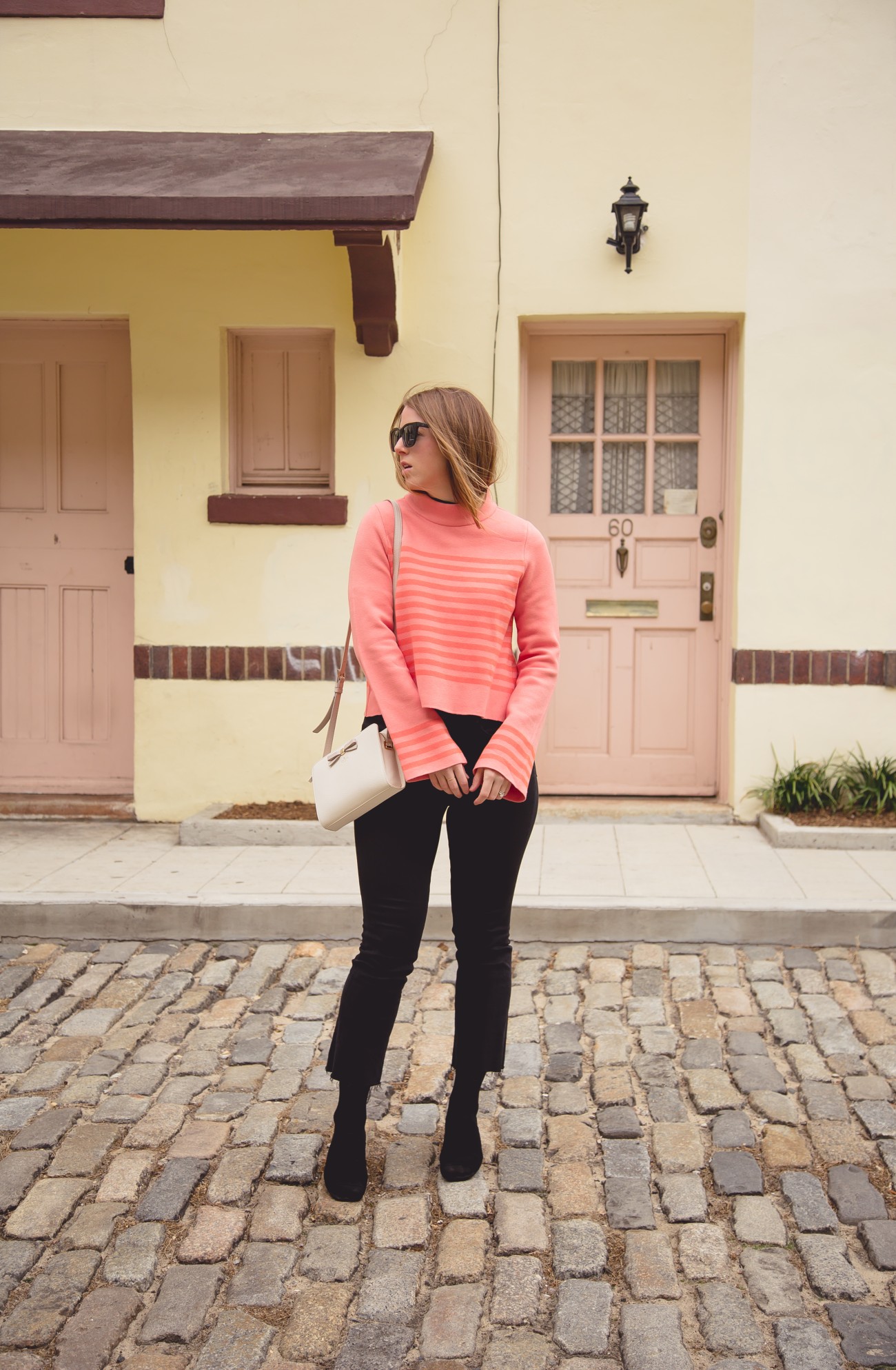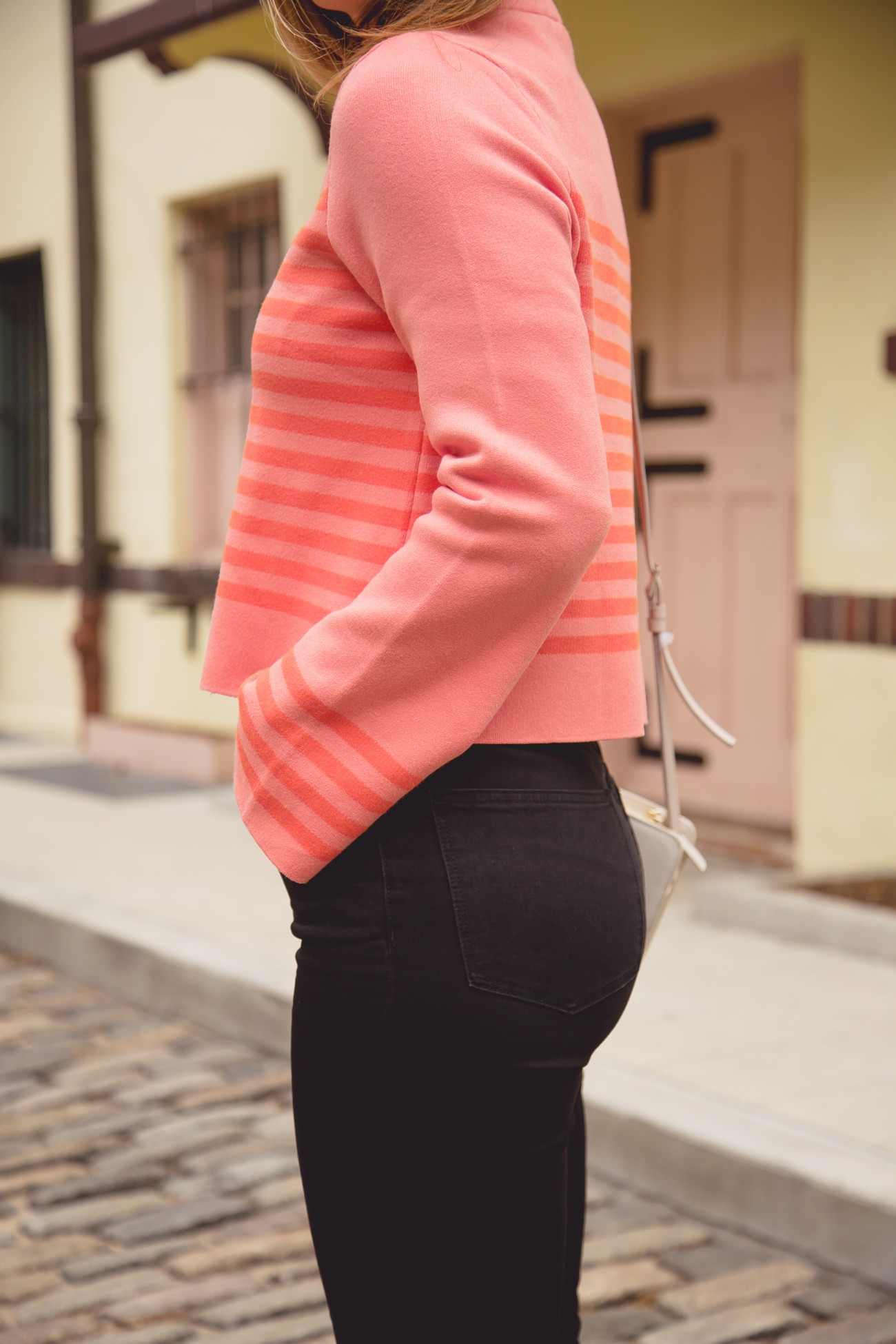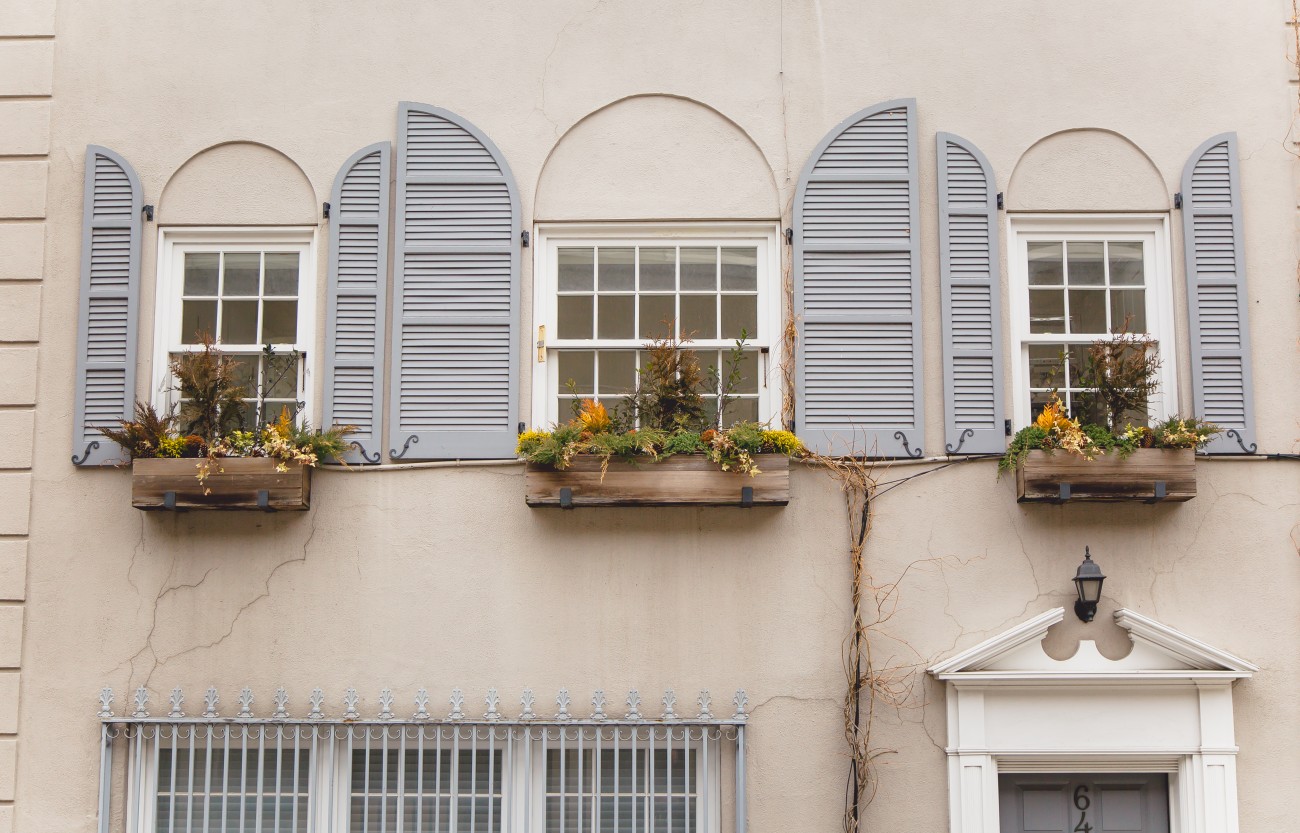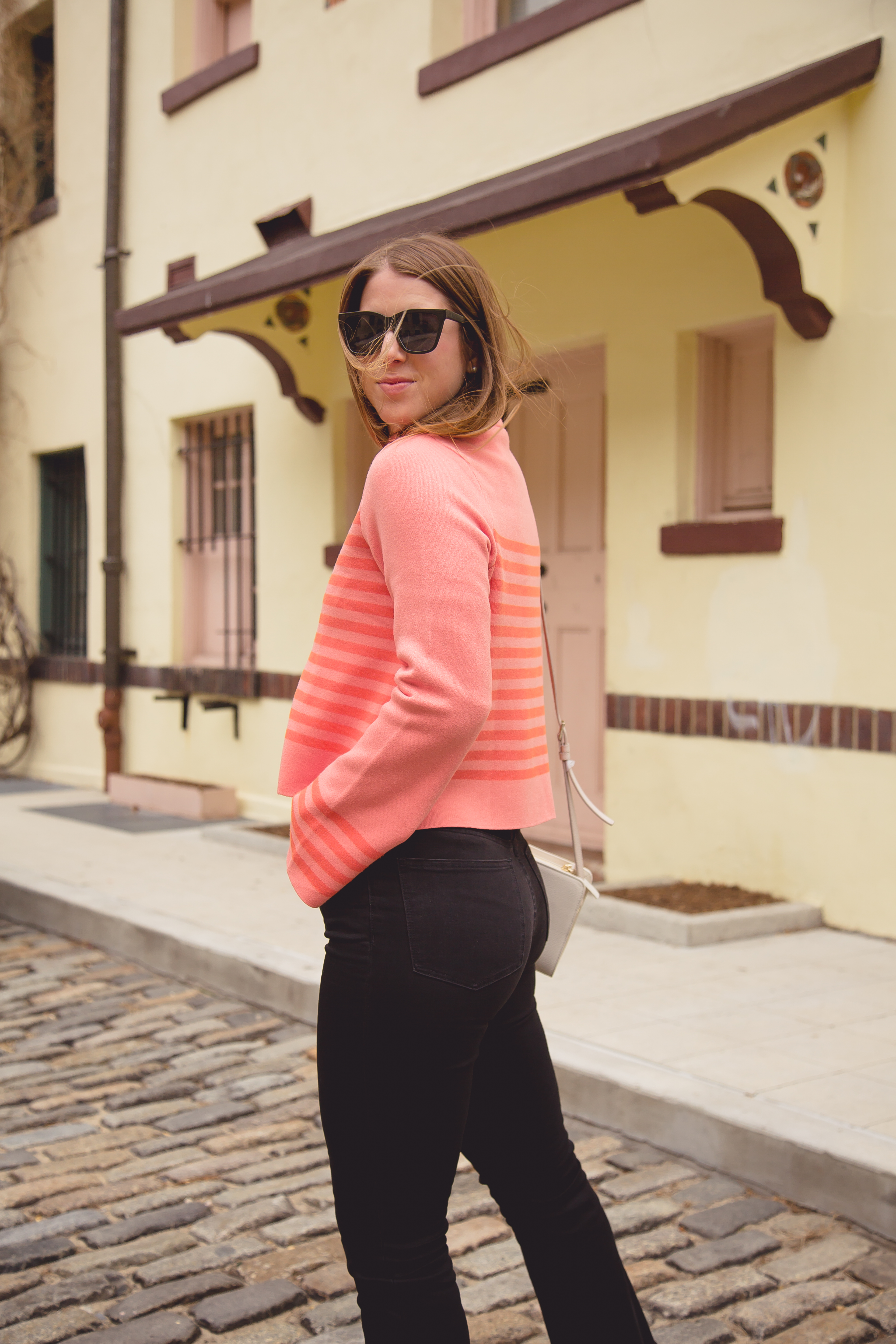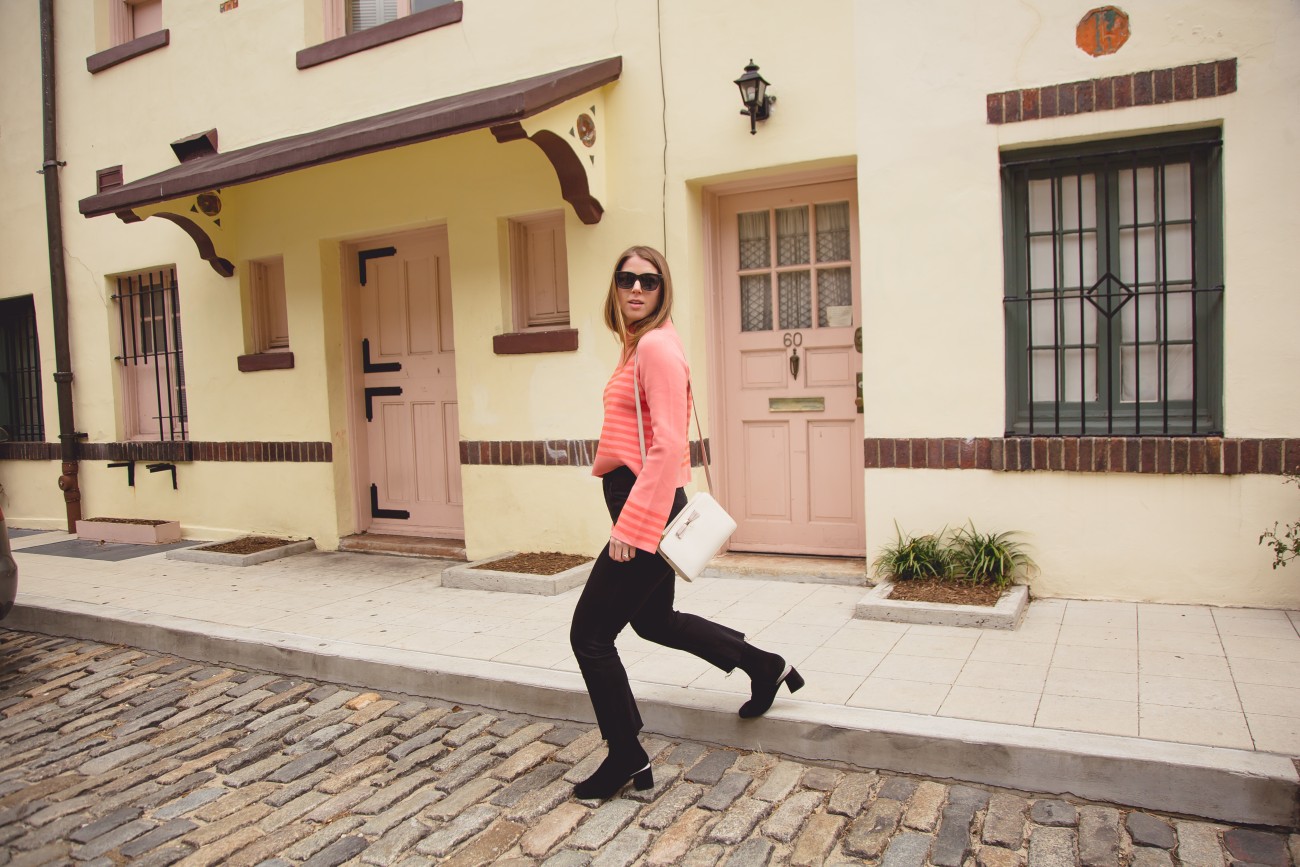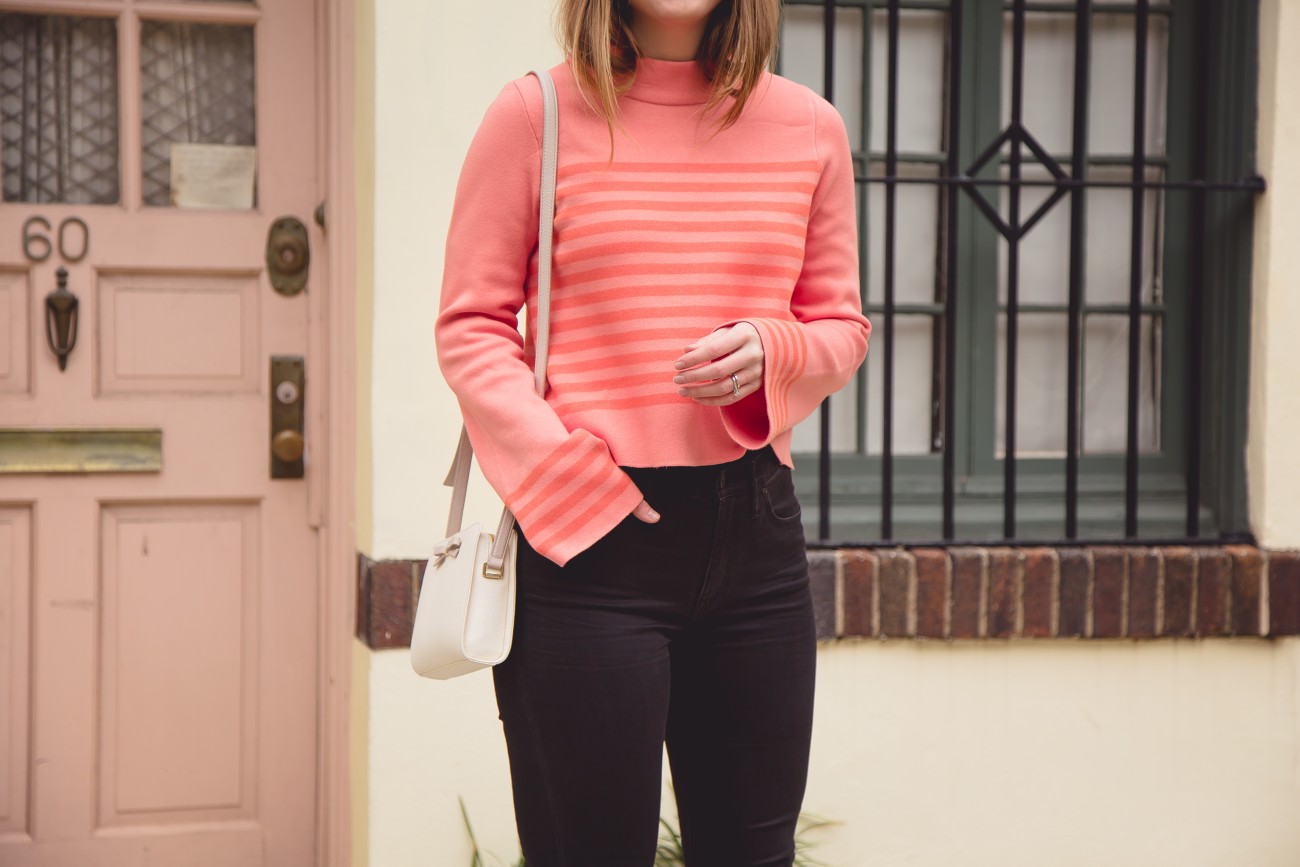 Outfit:  Anthropologie Sweater (similar here), Kate Spade Purse, Jeans (last seen here), Woodzee Sunglasses 
I felt like I needed to brighten up my wardrobe.
I've been really looking in my closet a lot lately since I've been trying to donate some clothes I've had for a long time, and I noticed I have so much gray and black. To correct this little issue, I popped into Anthropologie on my way home from the office the other day and found exactly what I needed; a bright comfortable sweater, with an added bell sleeve!
This sweater by a brand called MOTH (also love this, this and this), which is carried at Anthropologie. I have a couple other tops that are MOTH and I know what great quality they are, so  knowing this, it totally validated my purchase.
The other day we headed back to Washington Mews, since we hadn't been back since last summer. There's a bar nearby as well I wanted to go to (nothing like an afternoon cocktail) so we took a stroll down the Mews on our way. Man oh man I wished it was summertime, that street is so much more colorful in the summer – but I guess so are most of the streets in NYC (sigh).
Another weird thing I decided to do right before we walked out to door was throw on a pair of high black socks with these Jeffery Campbell slip ons that I have. It seemed kinda weird, but I was so sick of wearing my typical black boots, and I thought this would be fun – and it was! But note to self, I should try it again when it's a bit warmer out. I could not feel my feet after a few minutes.
XO