Ruffles on Ruffles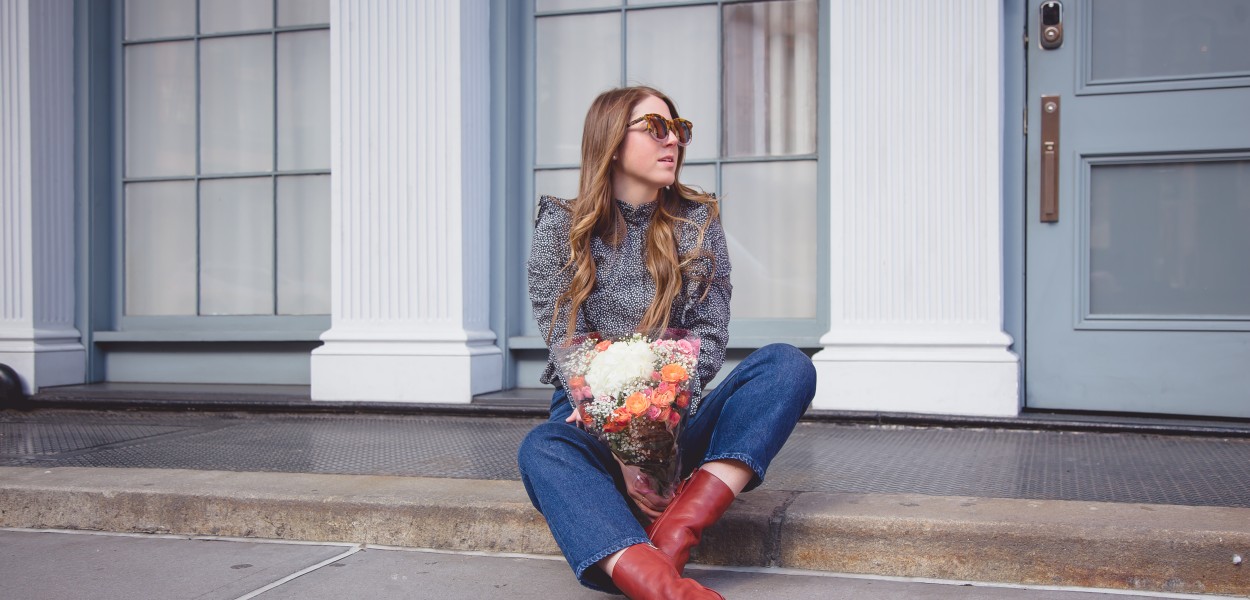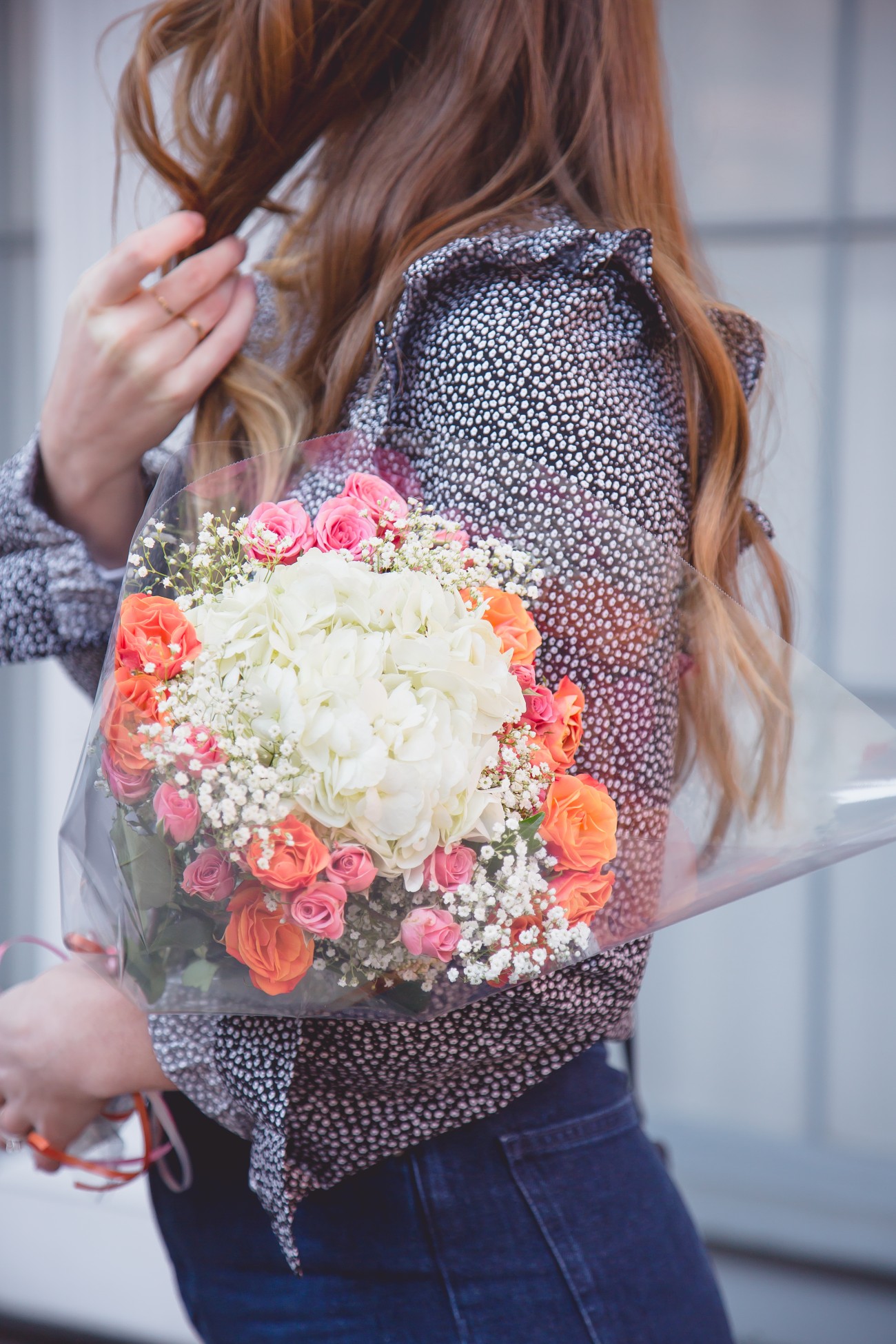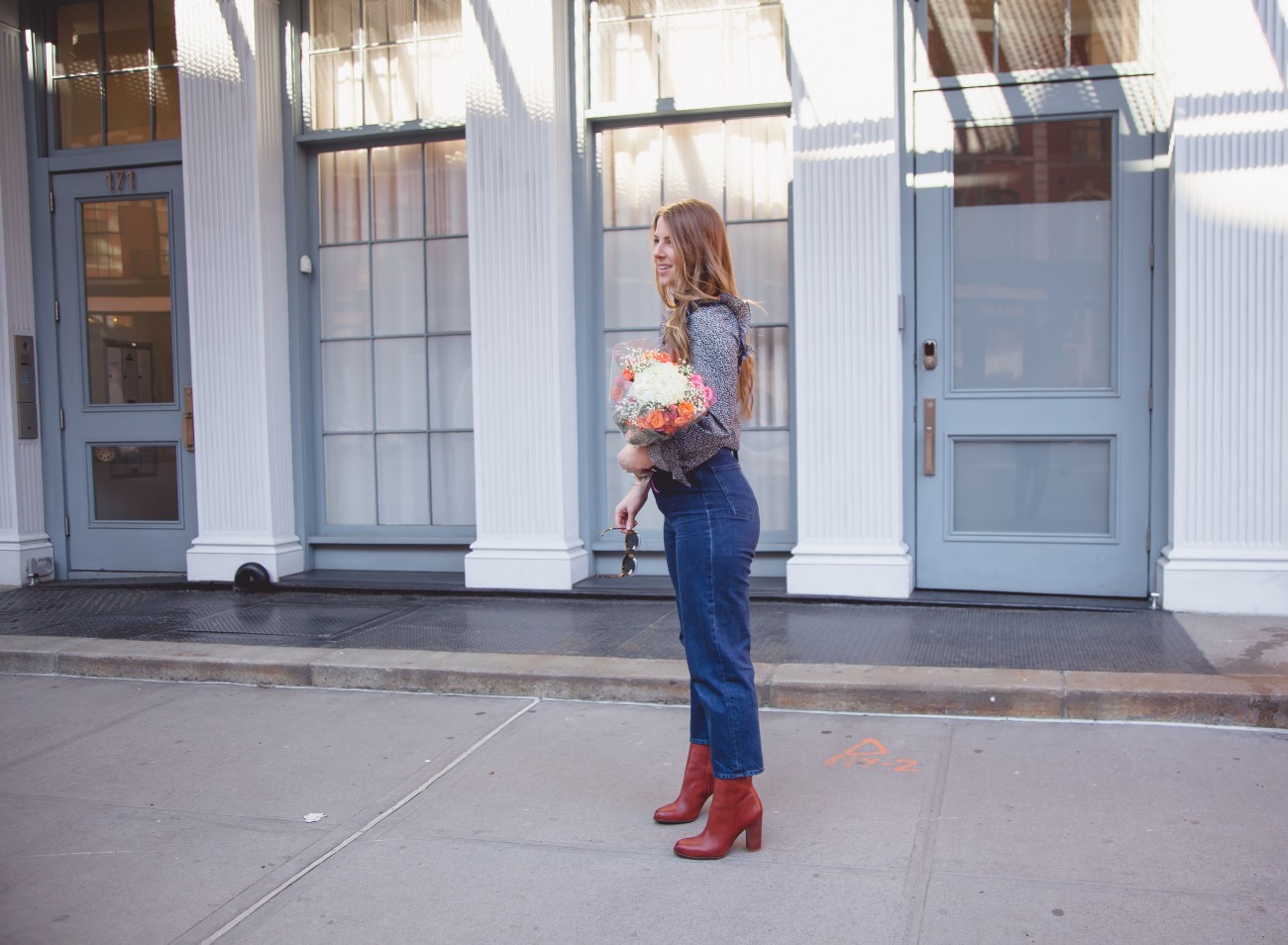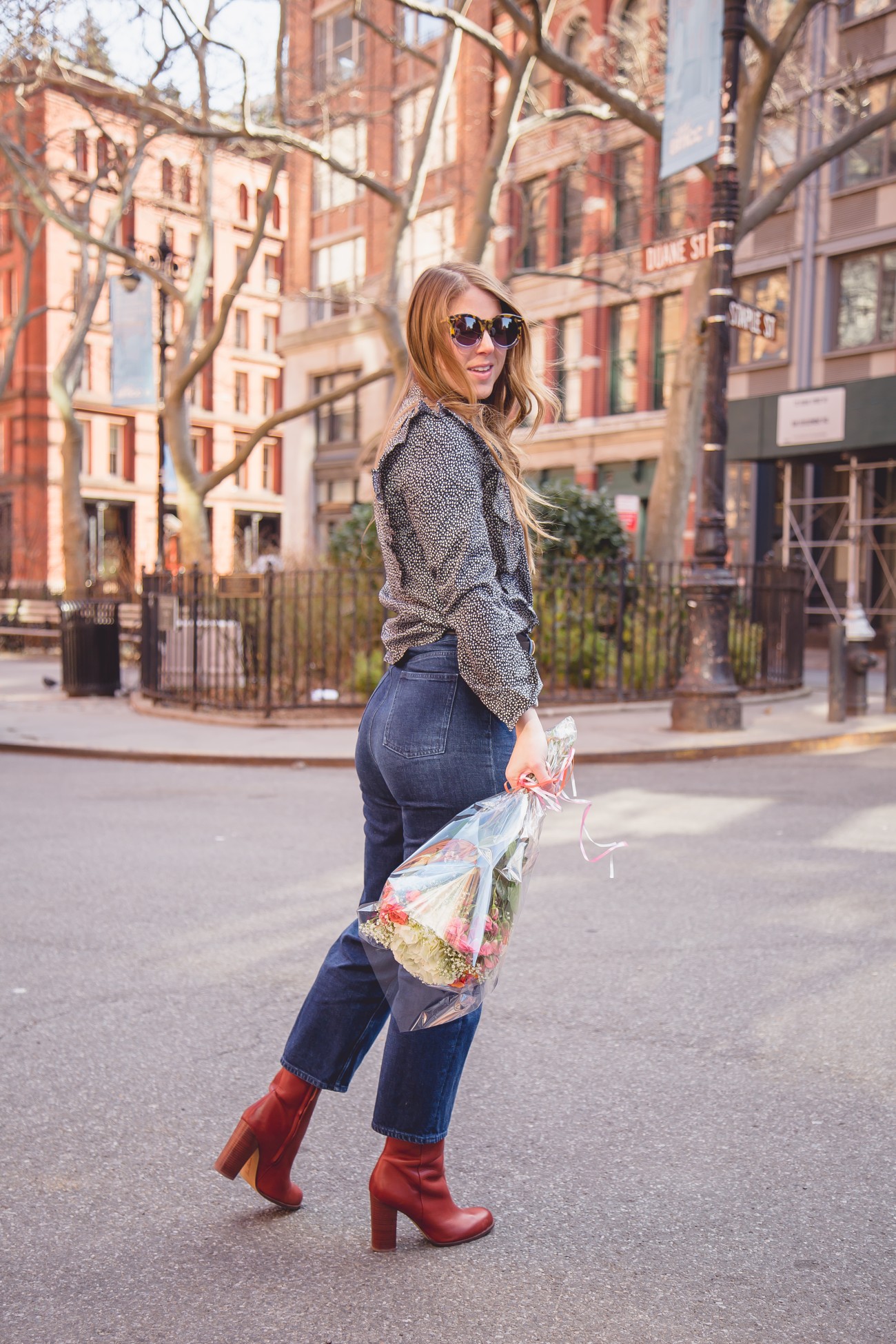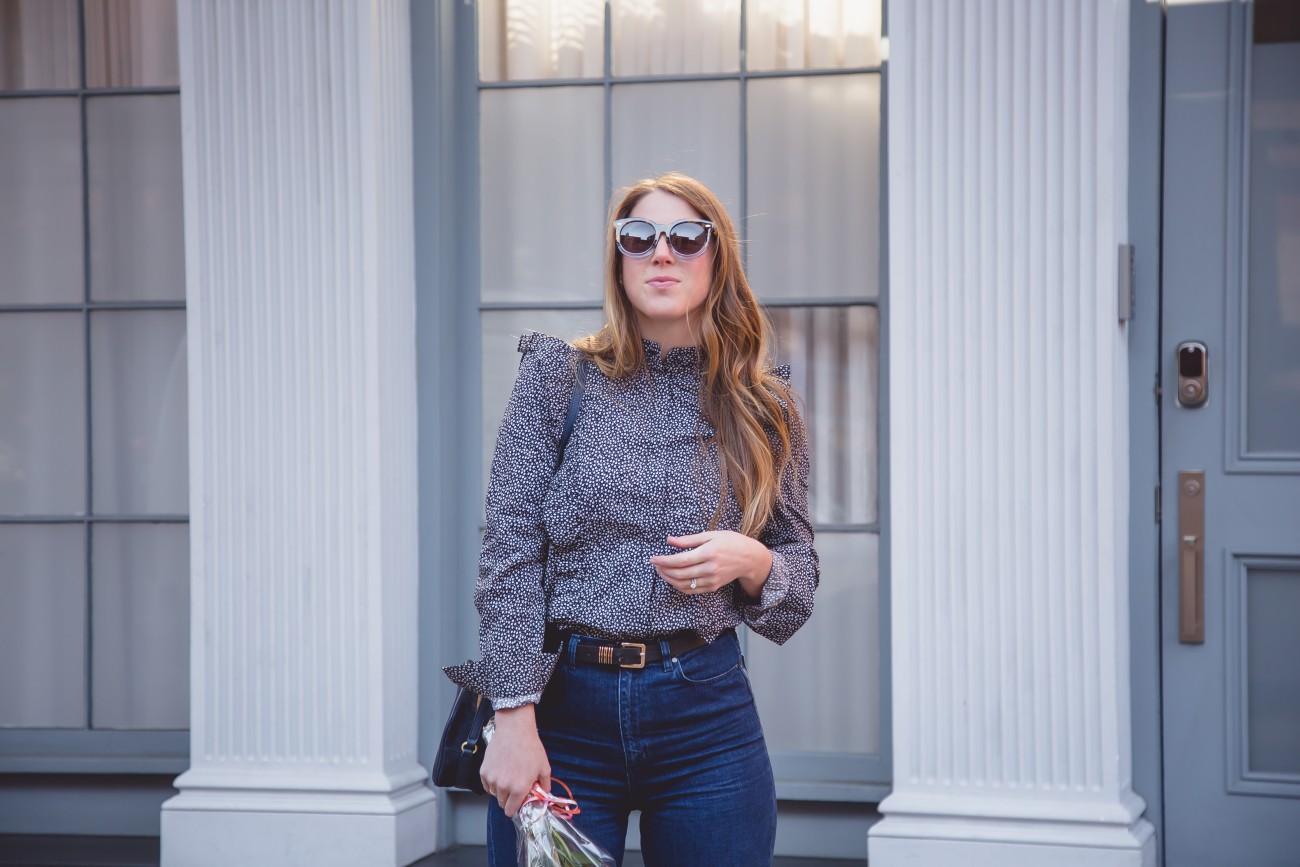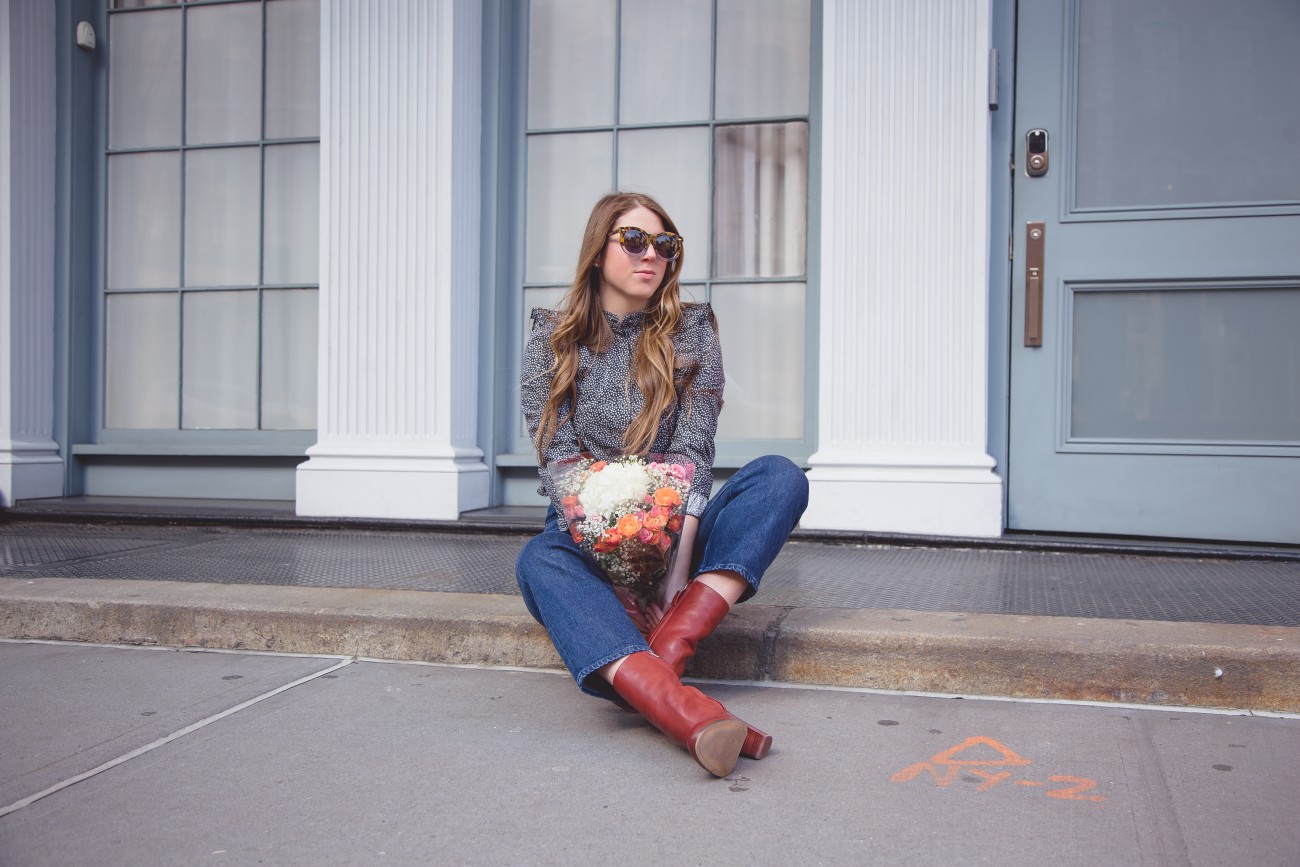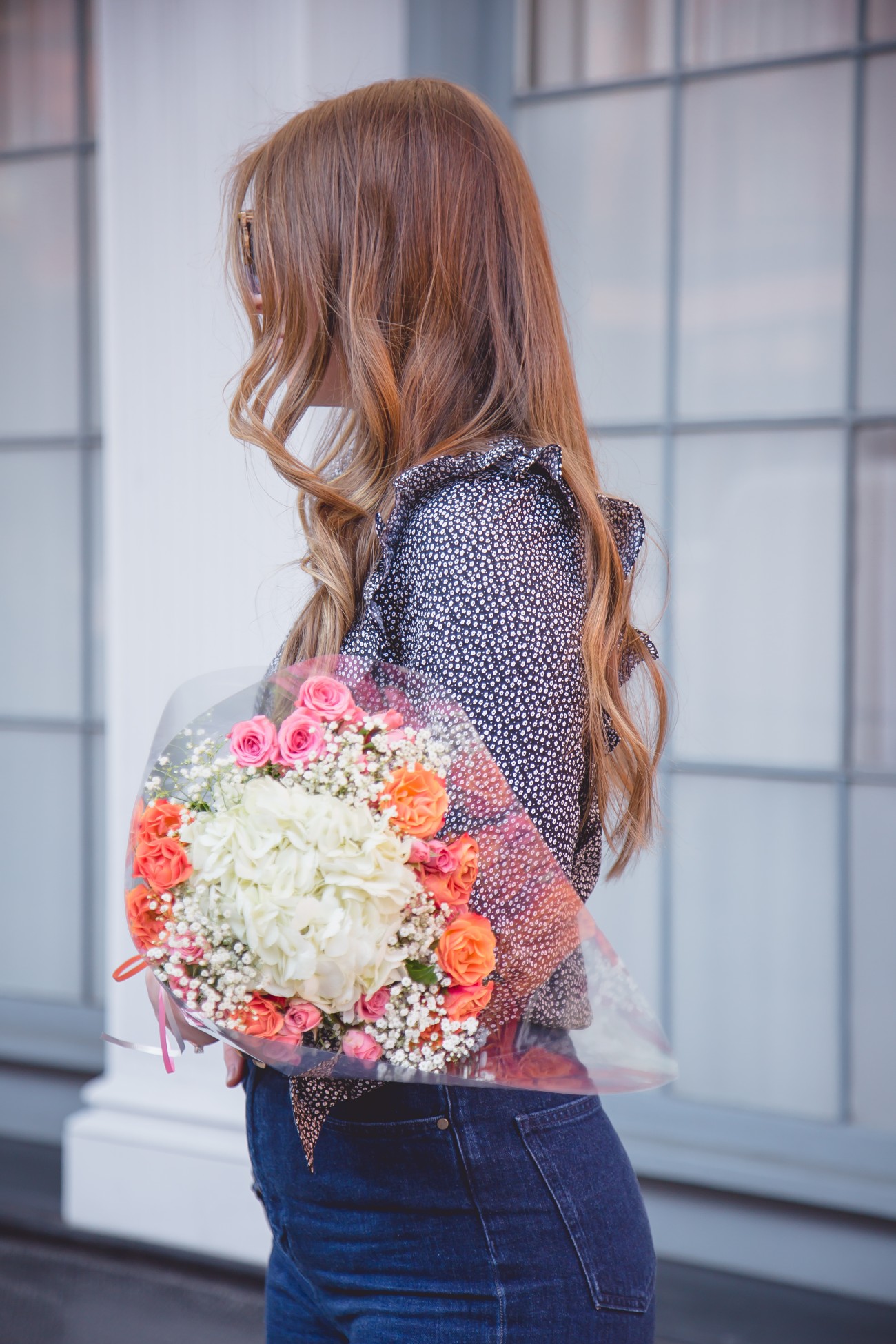 Outfit: Patterned Blouse (similar here, here, here and here), Jeans (similar here), Boots, Sunglasses
I consider my style pretty tom boy chic, if that's a thing.
But every once in a while I find some pretty feminine items that I just must have, like this patterned ruffle top from H&M. This top is the perfect fit, and has the right amount of flare, which adds a lot of umph to an otherwise everyday outfit. I'm always so proud of myself when I can find great deals on items that make me feel great!
The other day we were out and about around home because we were grabbing some items for the week ahead. We were also scouting doggy supply stores for some items for my new puppy niece, Lilu, who was just shipped from Colombia yesterday! I can't wait to share some photos of her, we're so excited to welcome her to the family, and give Lex a cousin – he needs another dog to play with!
Any who, while we were out, we had to stop at our fave place to grab some flowers, since the ones from a few weeks ago were very much…dead. Picking up flowers once in a while has become a regular thing, and when we don't have any in the apartment, especially during the winter, it feels so cold! I love this routine of ours, I feel like I adult so good when I pick flowers up!
It's finally Friday! I feel like this week has kind of dragged. Jordan and I are going to spend the weekend helping my sister and brother in law move into their new apartment, and we're also planning on making the BIG intro between Lex and Lilu. I will be posting it all on Insta stories and snapchat (ebrillanti).
Have a wonderful weekend friends!
XO