Beauty Ritual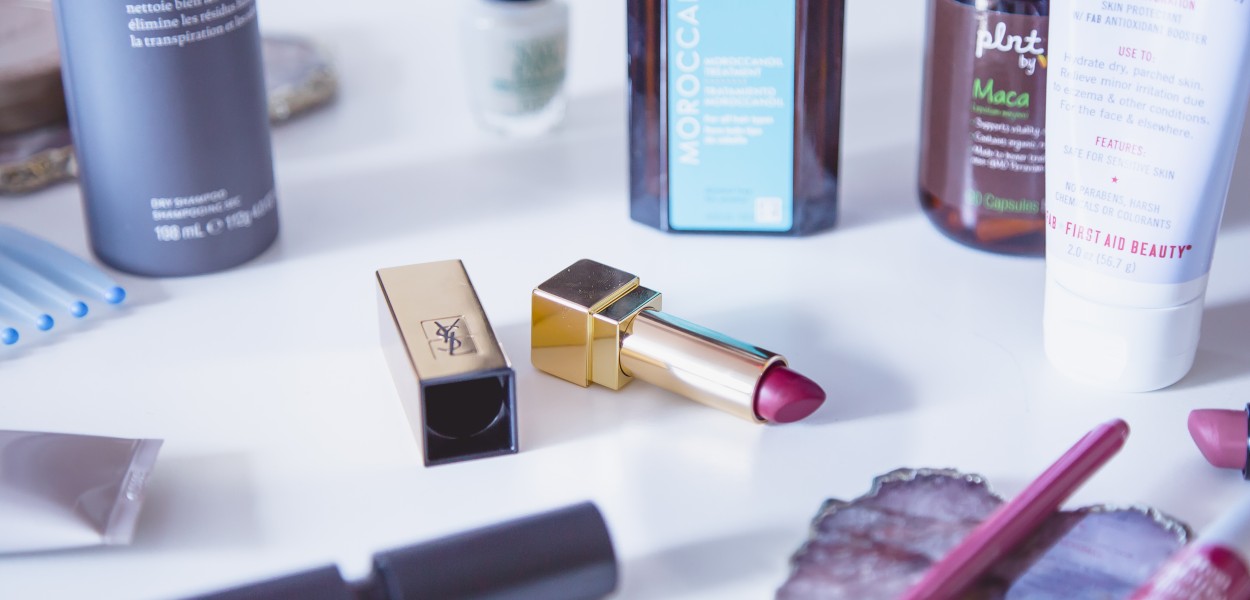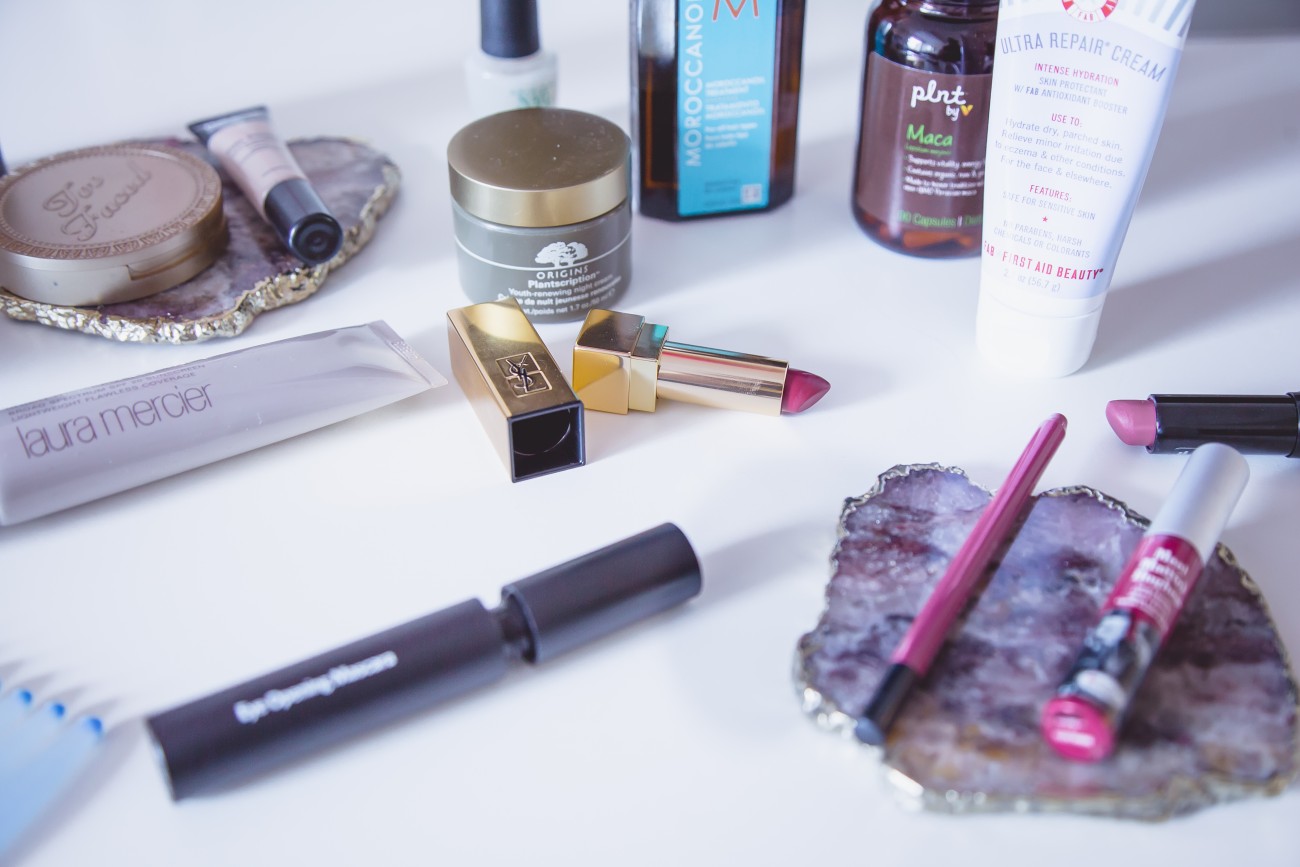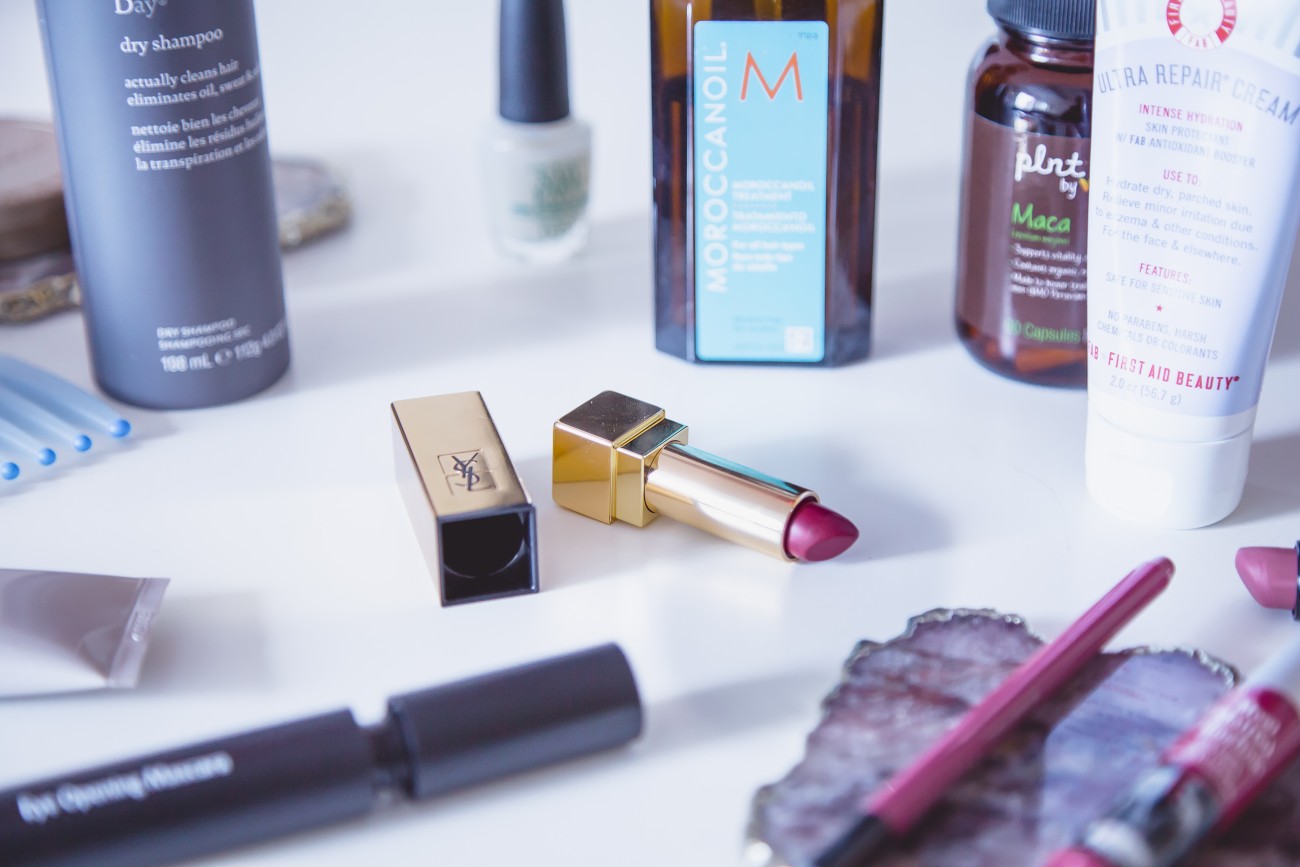 When it comes to my beauty routine, I'm pretty minimal and consistent.
I find simple products that work, and I stick with them. If I find a new product that I love as much, I will add it to the bunch!
My hair routine is pretty basic, I use Arrojo gentile shampoo and my Moroccan Oil conditioner (not pictured here). I started using a wide tooth comb a couple years ago as well, which has helped my hair so much – I highly recommend getting one of these if you don't have one already. I got mine at target a while ago, but found the exact same one here! So cheap too! I typically blow dry my hair and use a large round brush (similar here) to curl my ends in to add some volume.
When it comes to face makeup, I feel like the foundation, like most things is the most important. You have to make sure your base is strong before you start building on top of it, which is why every morning when I get my face ready I use my First Aid Beauty ultra hydration cream, followed by my Laura Mercier tinted moisturizer. My skin is pretty normal (not too dry or oily), but during the winter I like to over apply lotion to avoid any dry spots from popping up. Side note, at night I use the First Aid Beauty lotion, and then my Origins Plantscription cream that I've been using for YEARS!
Following my tinted moisturizer in the AM I apply a thin layer of coverup on any skin imperfections and under my eyes (I sometimes like to mix my cover up with my tinted moisturizer if I feel like I need extra coverage). Everything following that, depends on my mood and the day! I typically only wear lipstick on the weekends, and during the week I use my Fresh lip treatment.
You may be wondering what that pill bottle is, it's called Macca Root. I take this supplement a couple times a day, everyday for a two week span to organically help boost my mood and energy. I get pretty bad PMDD, which causes extreme mood swings and in some cases depression. It's hard to admit that, but it is my reality and when my doctor told me about an organic way to help with my mood swings I was totally down to try it. When I'm moody and irritable it's not fun for anyone, and I feel SO much better the months that I am taking it consistently for those two weeks.
XO