Red Blanket Scarf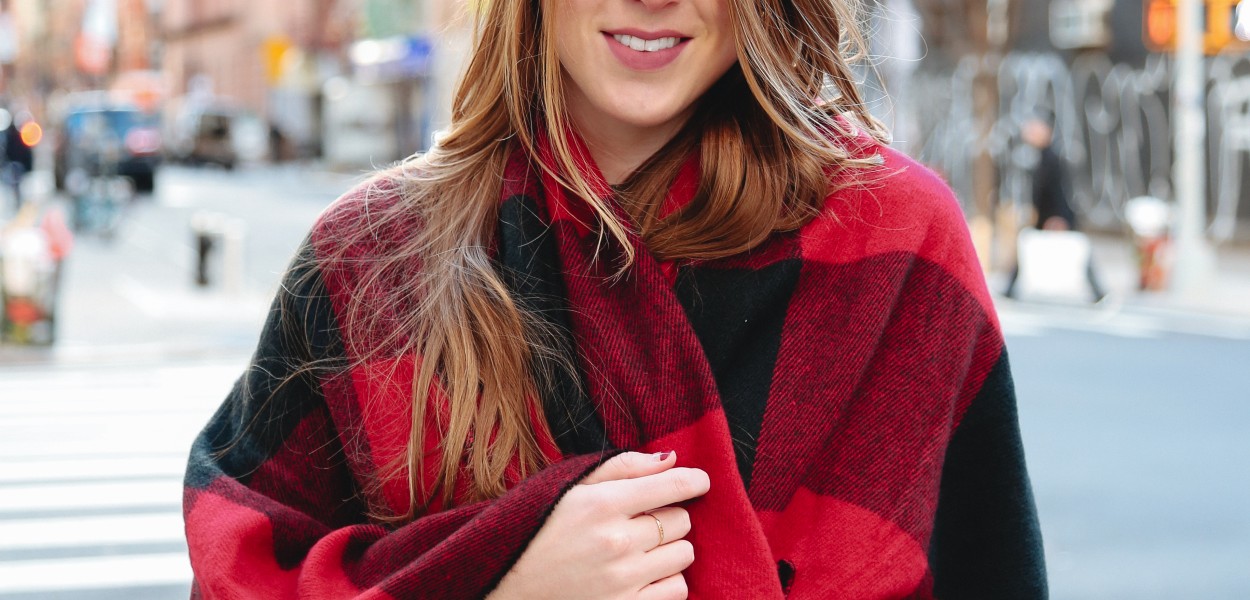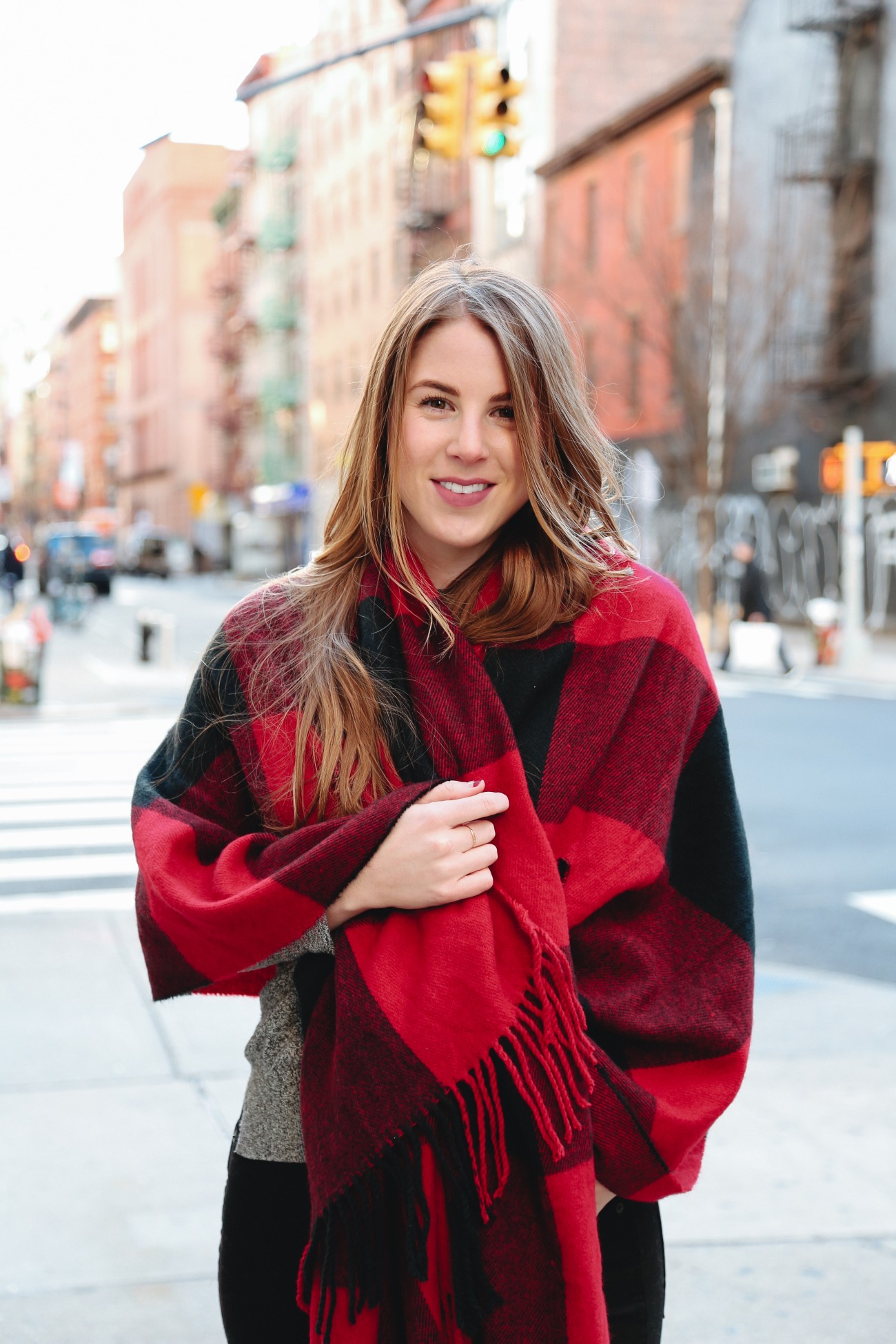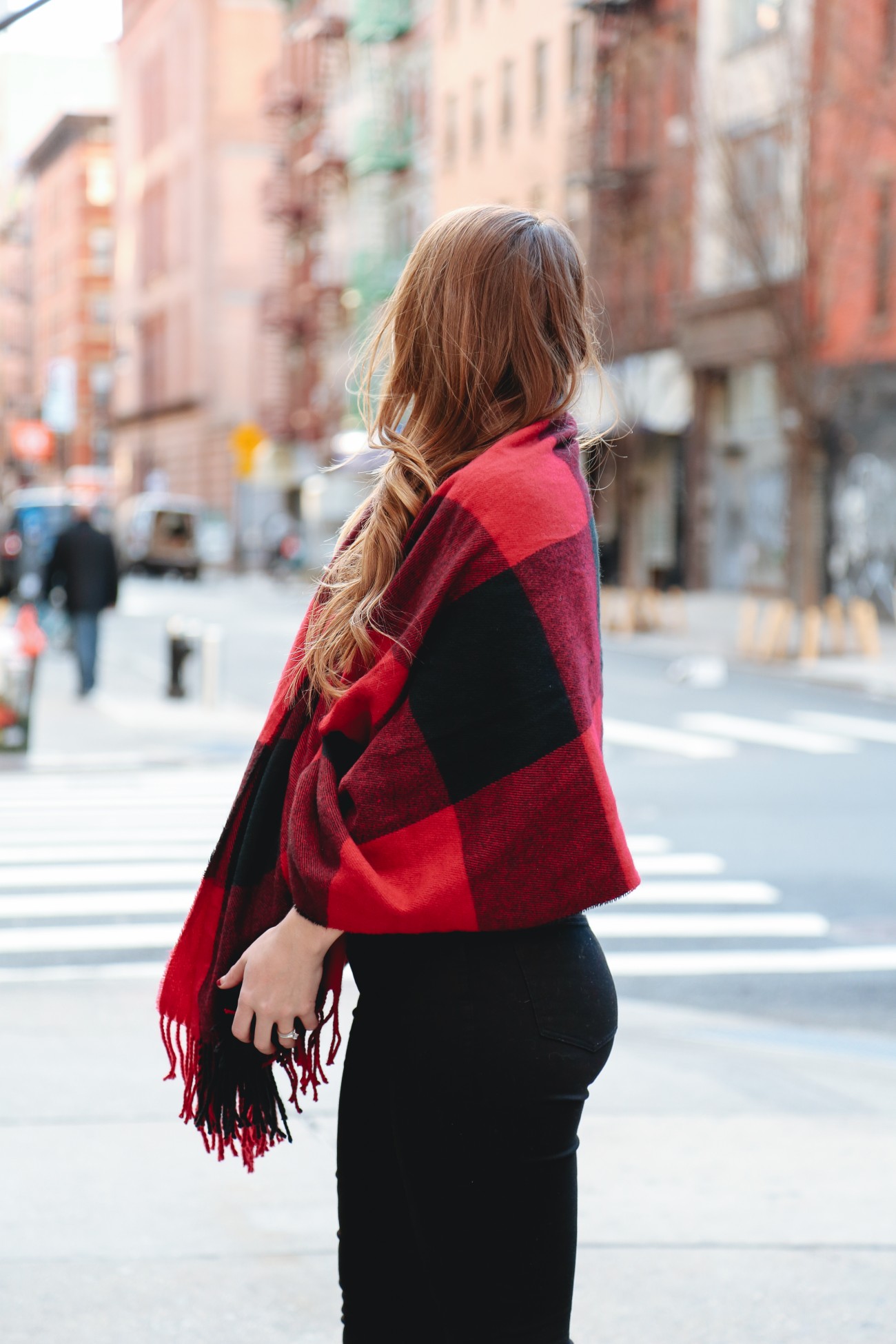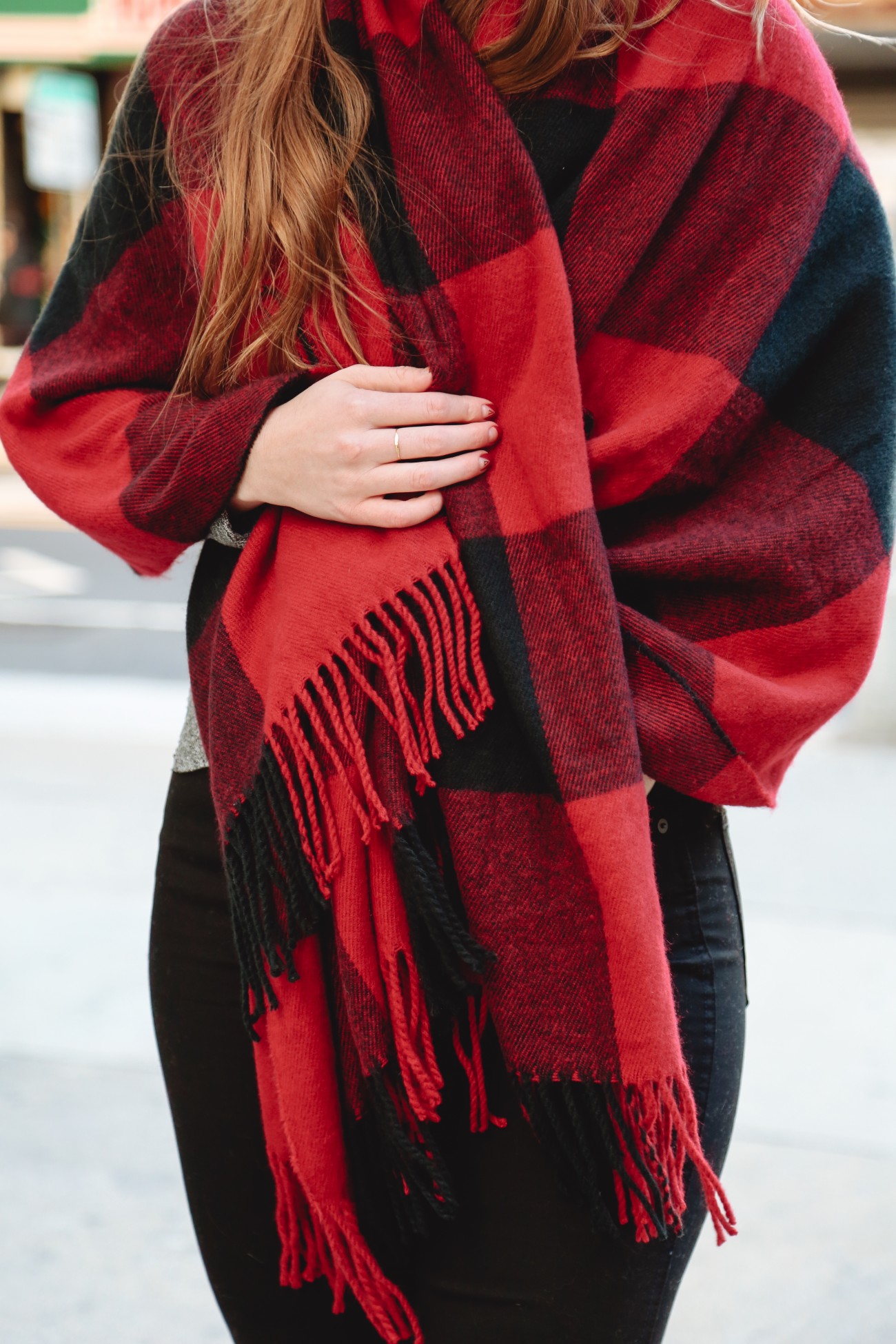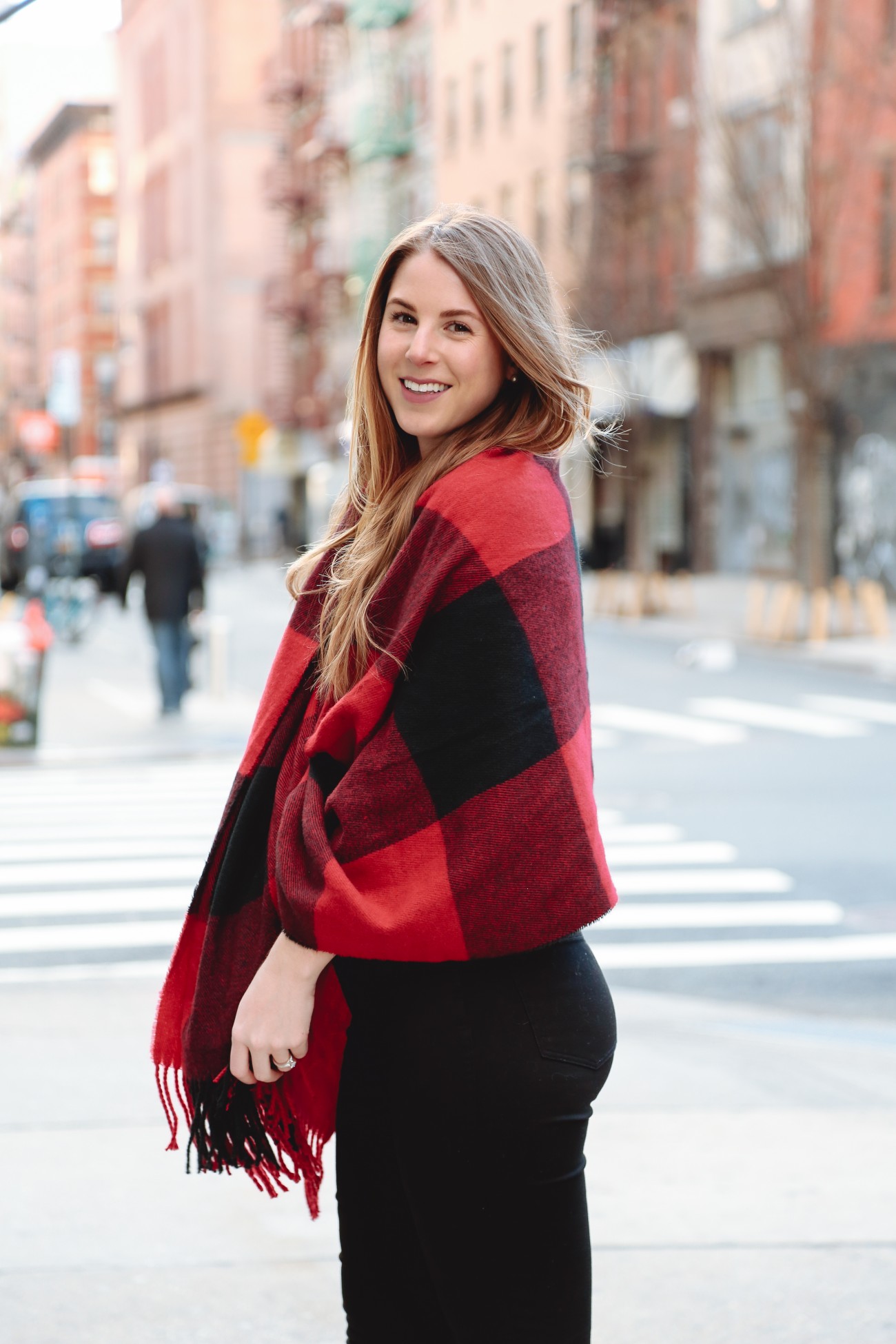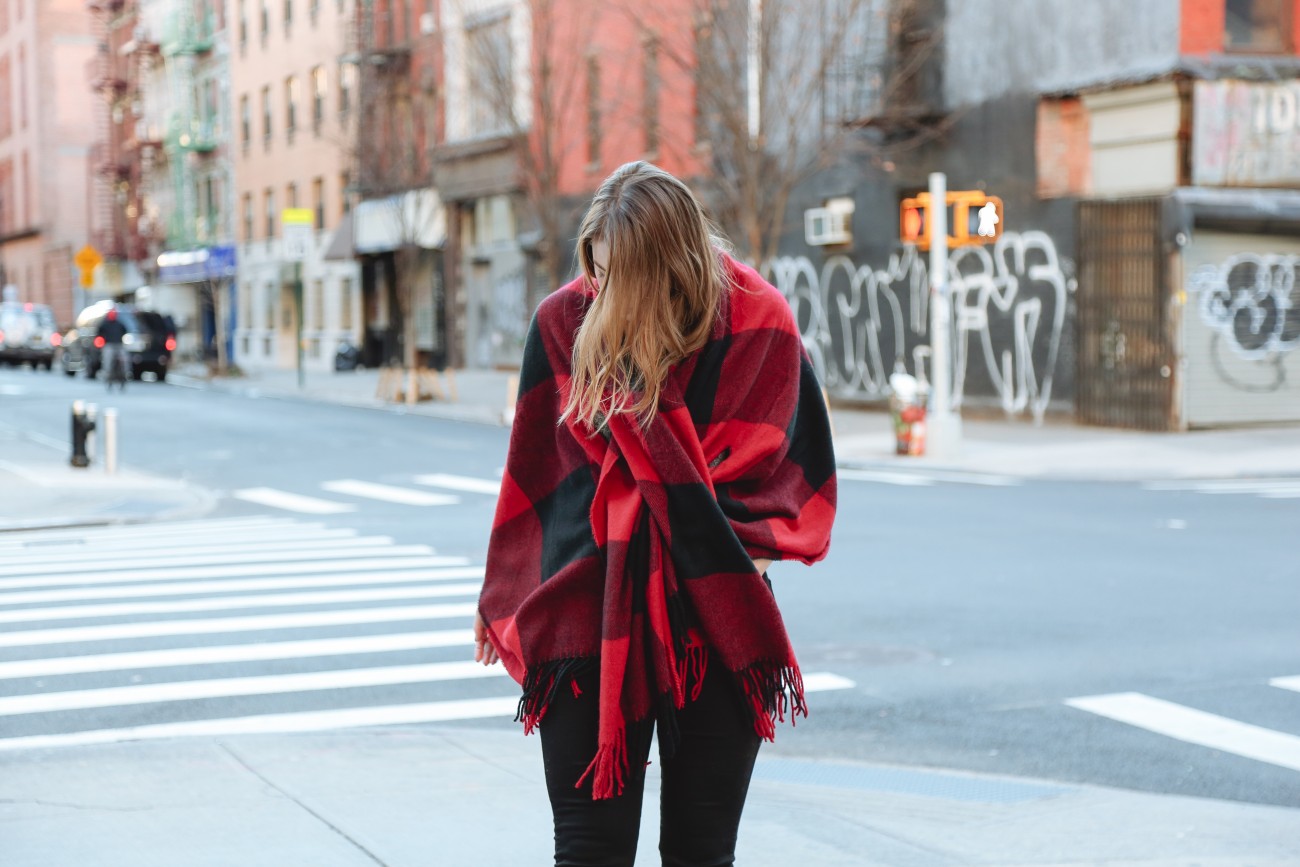 Outfit: Lord and Taylor Blanket Scarf (similar here and here), Jeans (last seen here)
The beauty of being able to wear a blanket in public…
Priceless.
I love the effortlessness that a large scarf brings to an outfit, especially when it's cold outside. It can be a nice alternative to a coat, especially if the weather is more on the mild side. I see blanket scarfs as simple accessory to add to a more casual outfit, as a way of kicking it up a notch. I've been throwing on these types of larger scarfs the past few days (also love this one, this one and this one) because the weather has been pretty mild in the city, and I'm normally going from the subway to my destination pretty quickly so I can handle the cooler temps for the quick second!
As mentioned in this post, I recently had a ton of time off from work for the holidays – which was just the best! I felt so relaxed and at ease, a feeling I haven't felt in a while! Woowee! One of our favorite things to do during the days was head out for a late lunch – something we never do during the weekday since we're at the office, obviously. Because it was a beautiful week in the city, the weather made for the perrrfect opportunity to wear my new scarf from Lord and Taylor (which is currently on SALE) so Jordan and I took a little trip over to the LES (Lower East Side) to eat at one of our favorite asian fusion restaurants, Zest. I love their sushi, which I posted about here, and overall their food is just too good! If you are ever in that area, and have a hankering for asian fusion, try it out!
I've been wearing this blanket scarf a lot, even at home just hanging out on the couch since we refuse to turn the heat on

Can't wait to get even more use out of it over the next few months!
XO