Just a Theory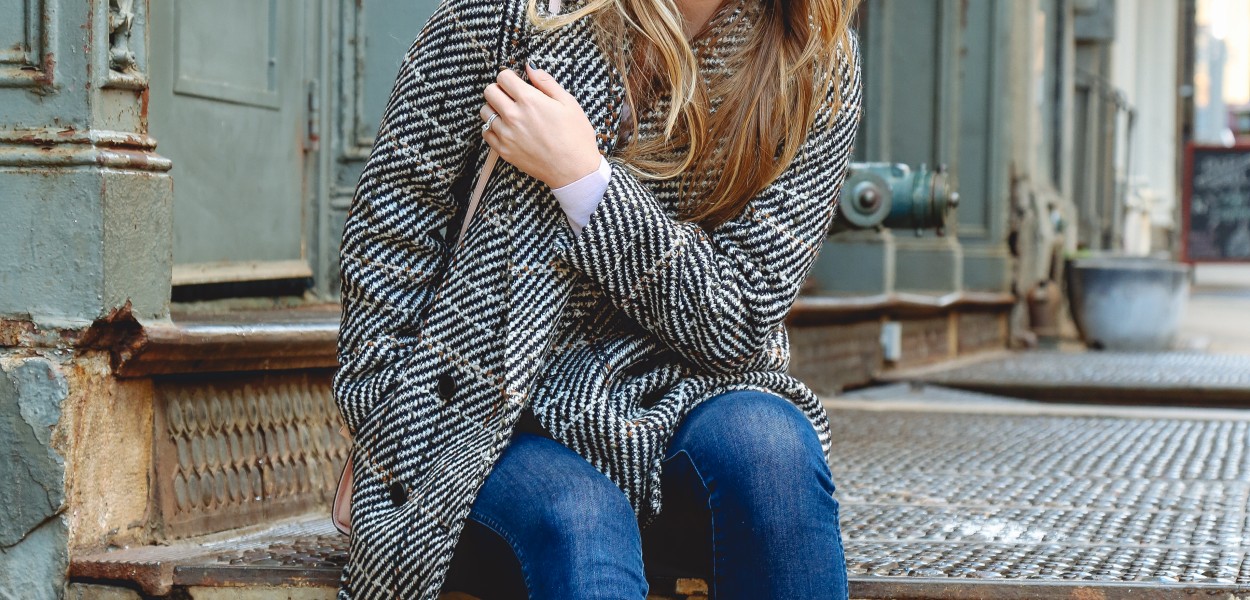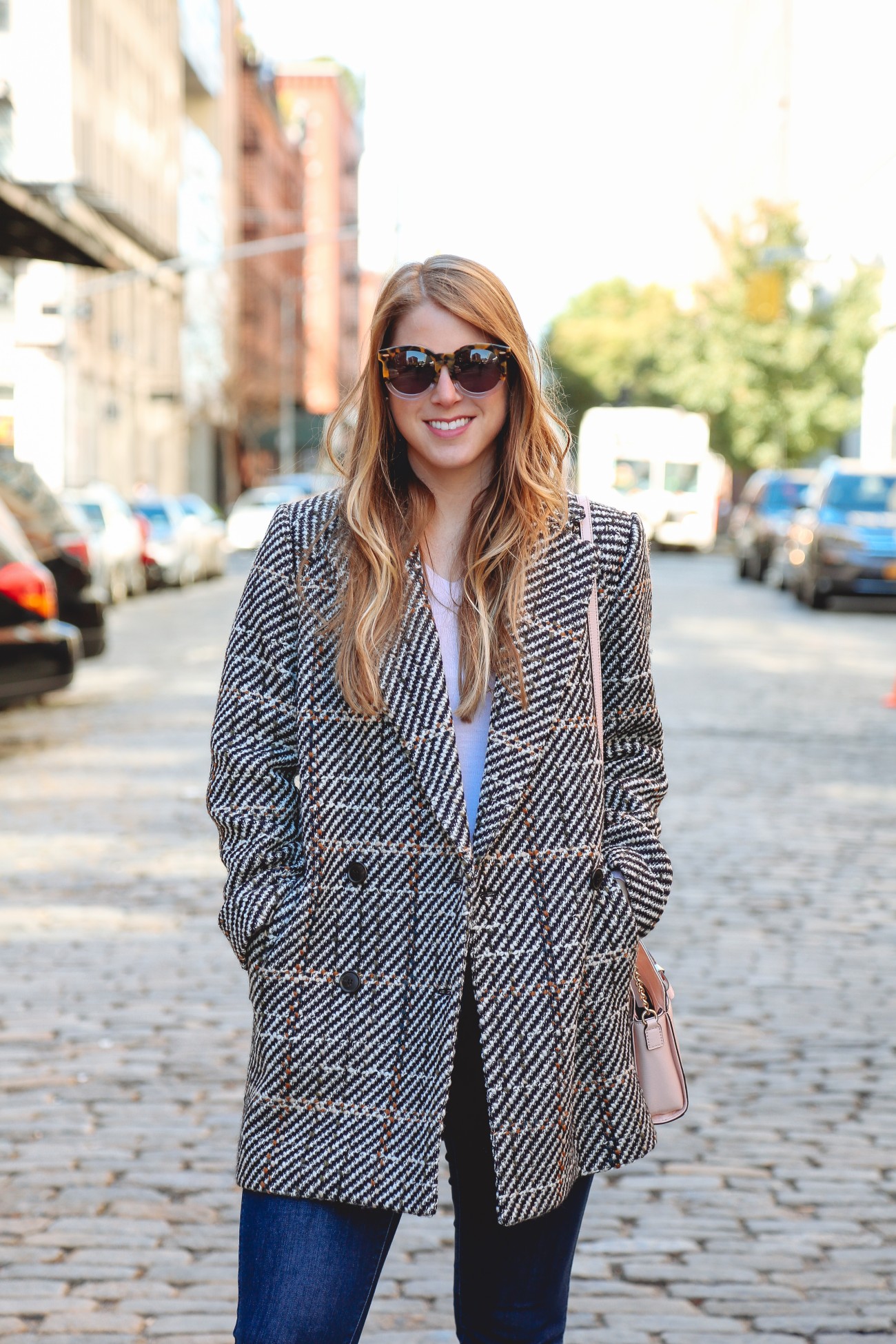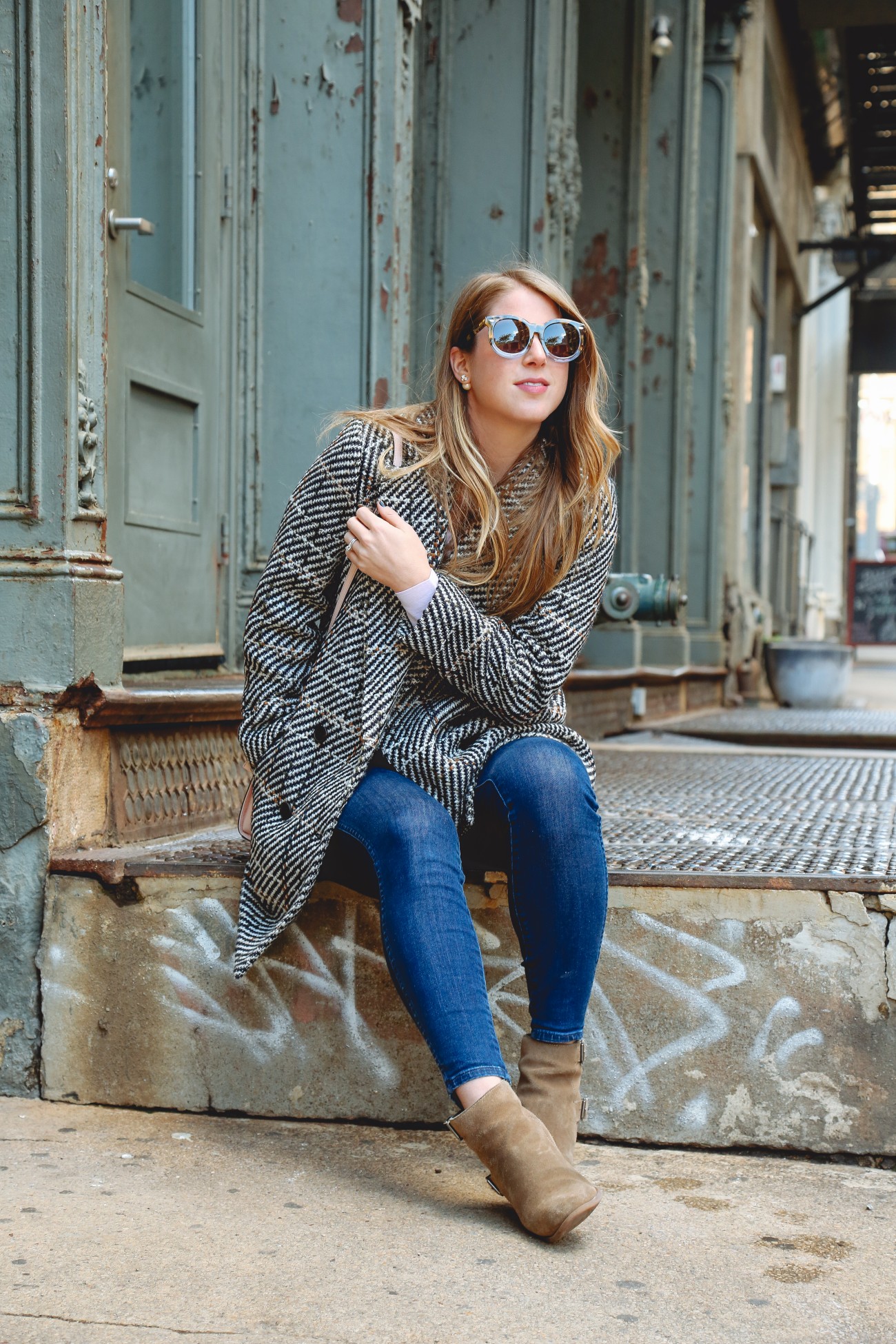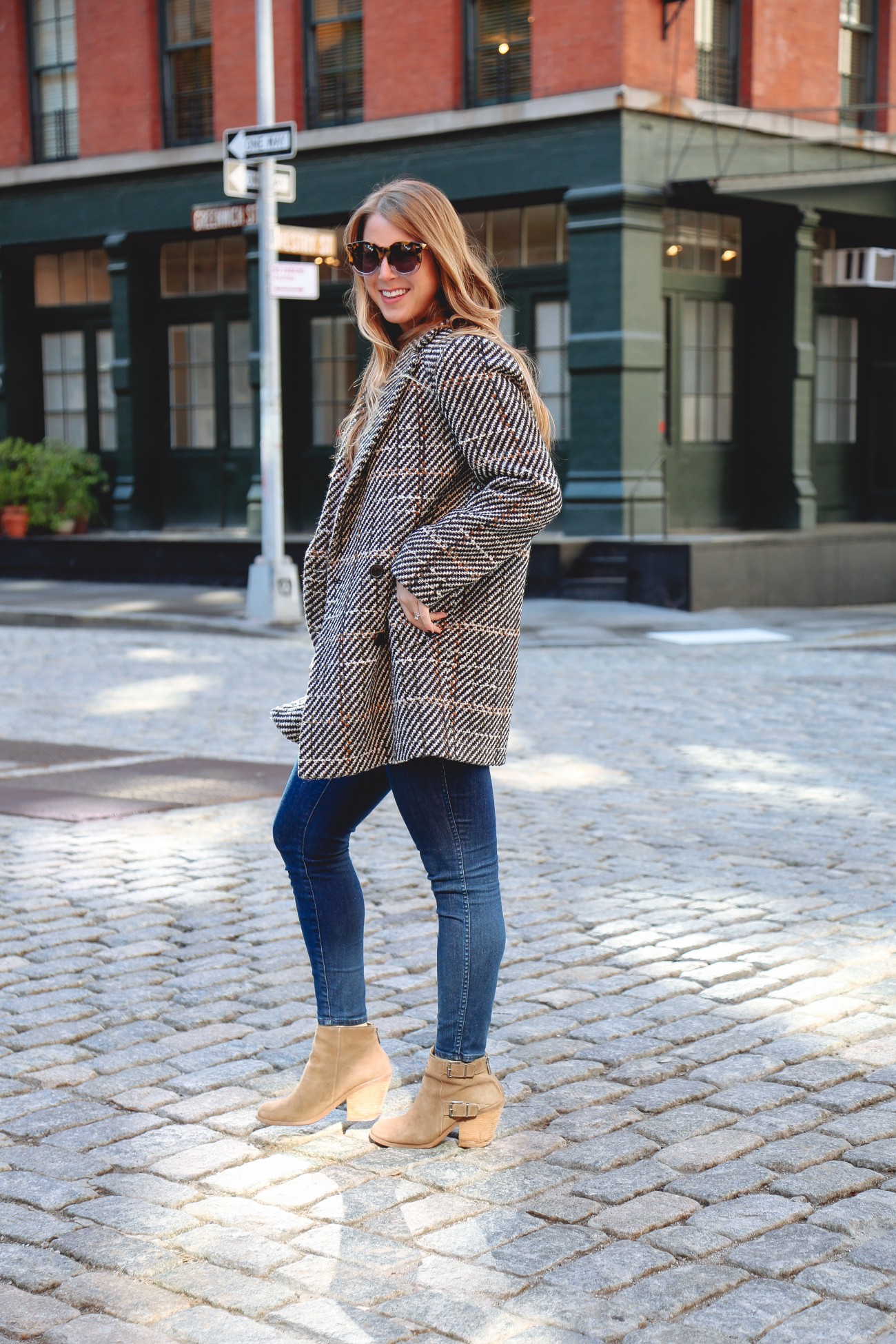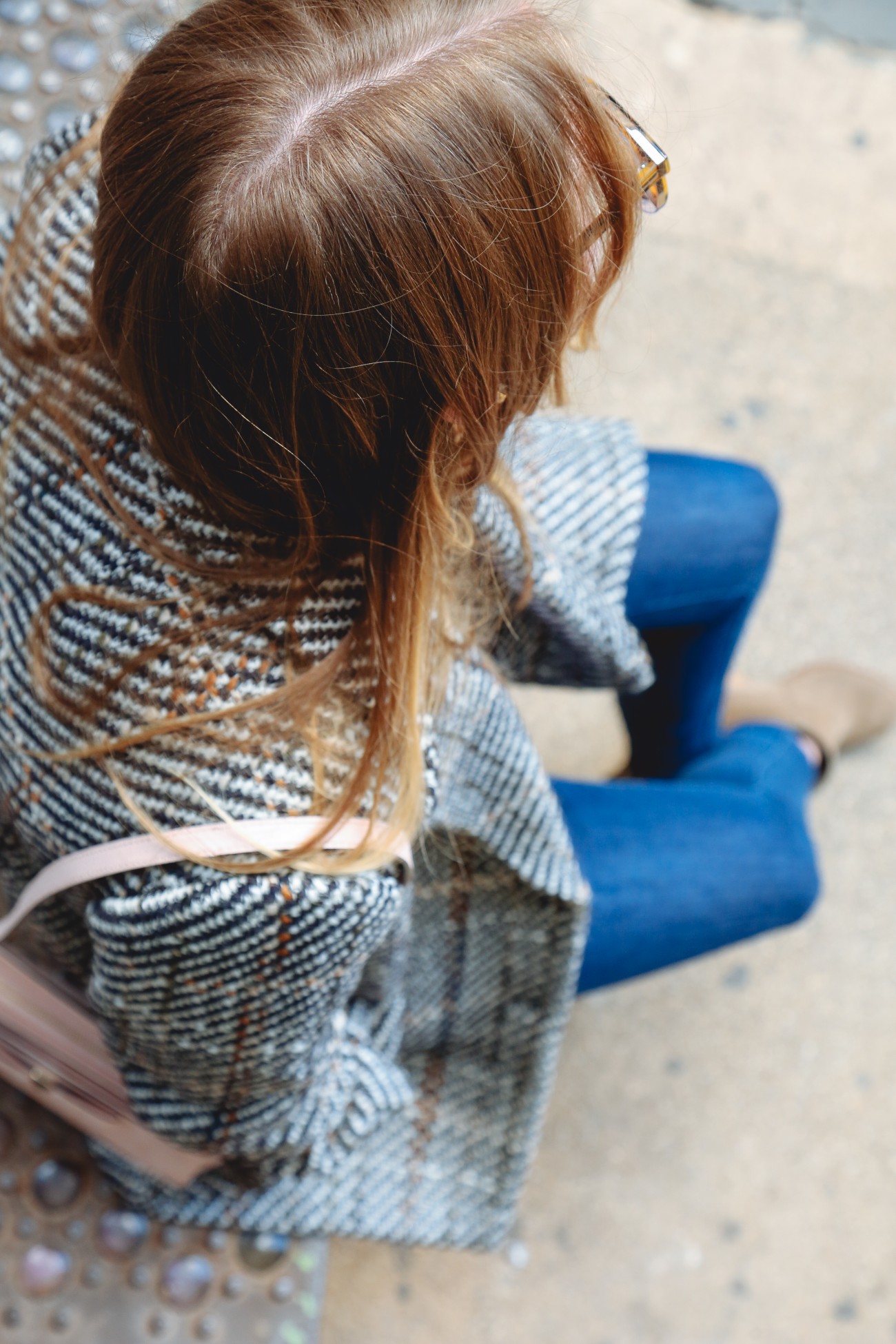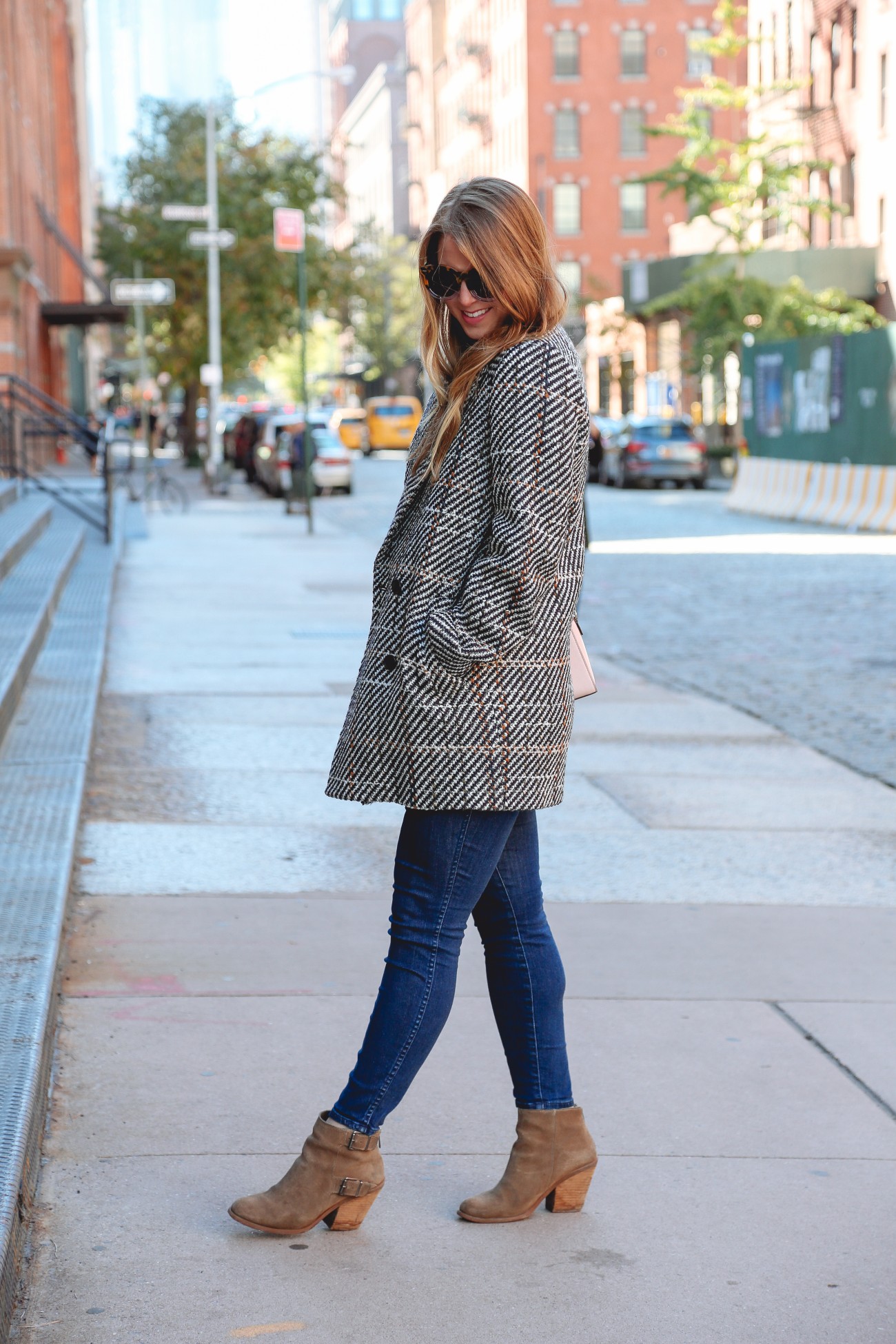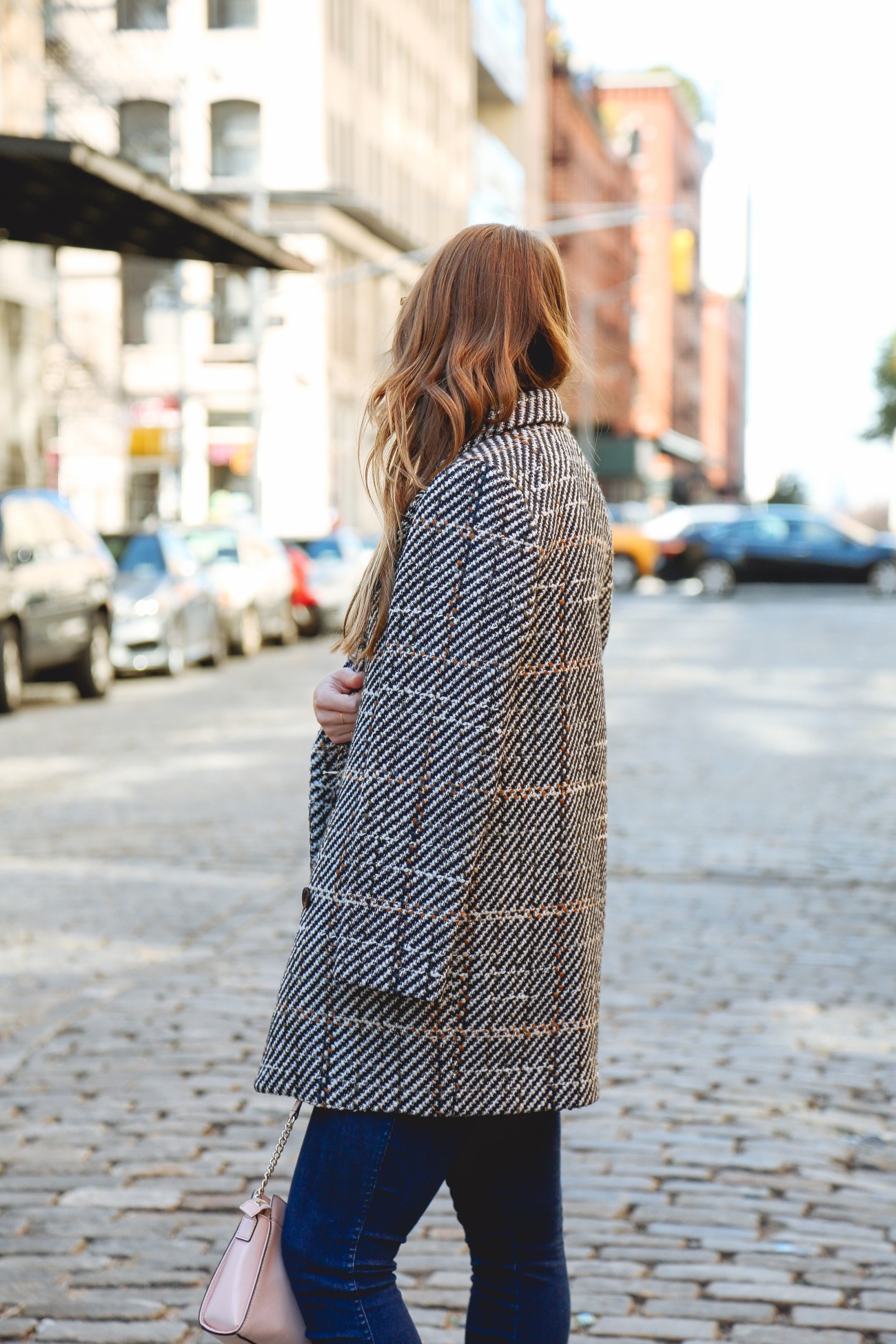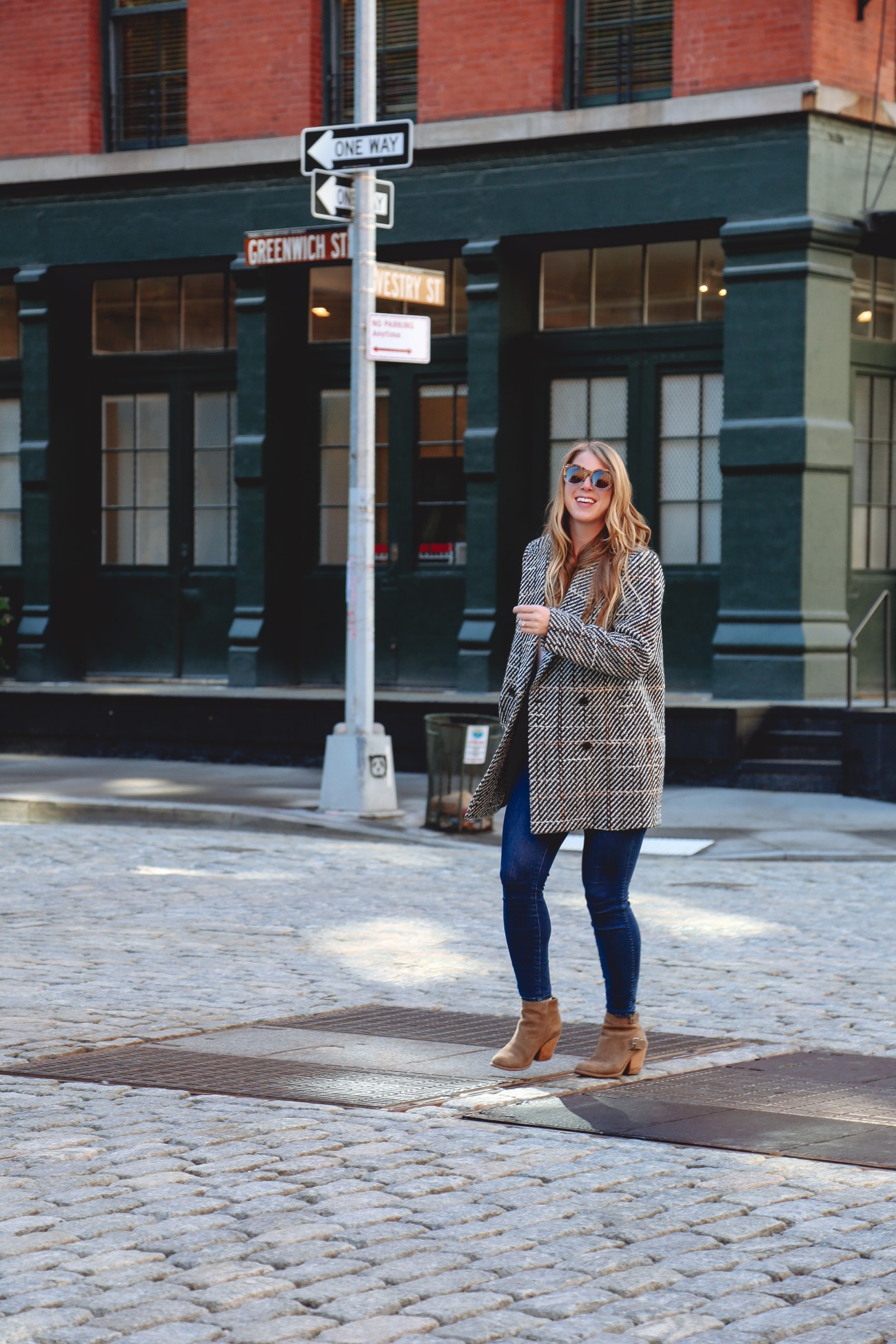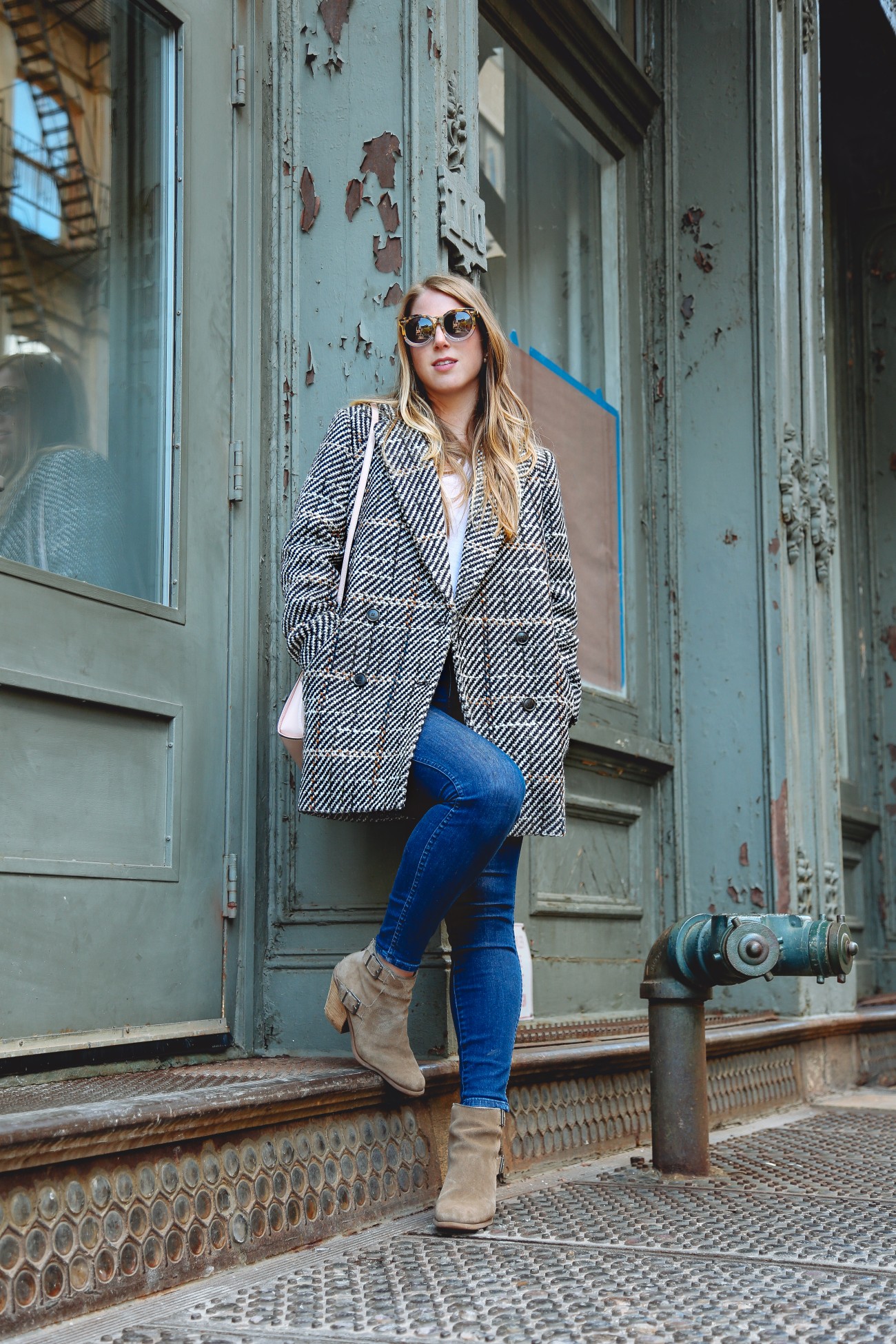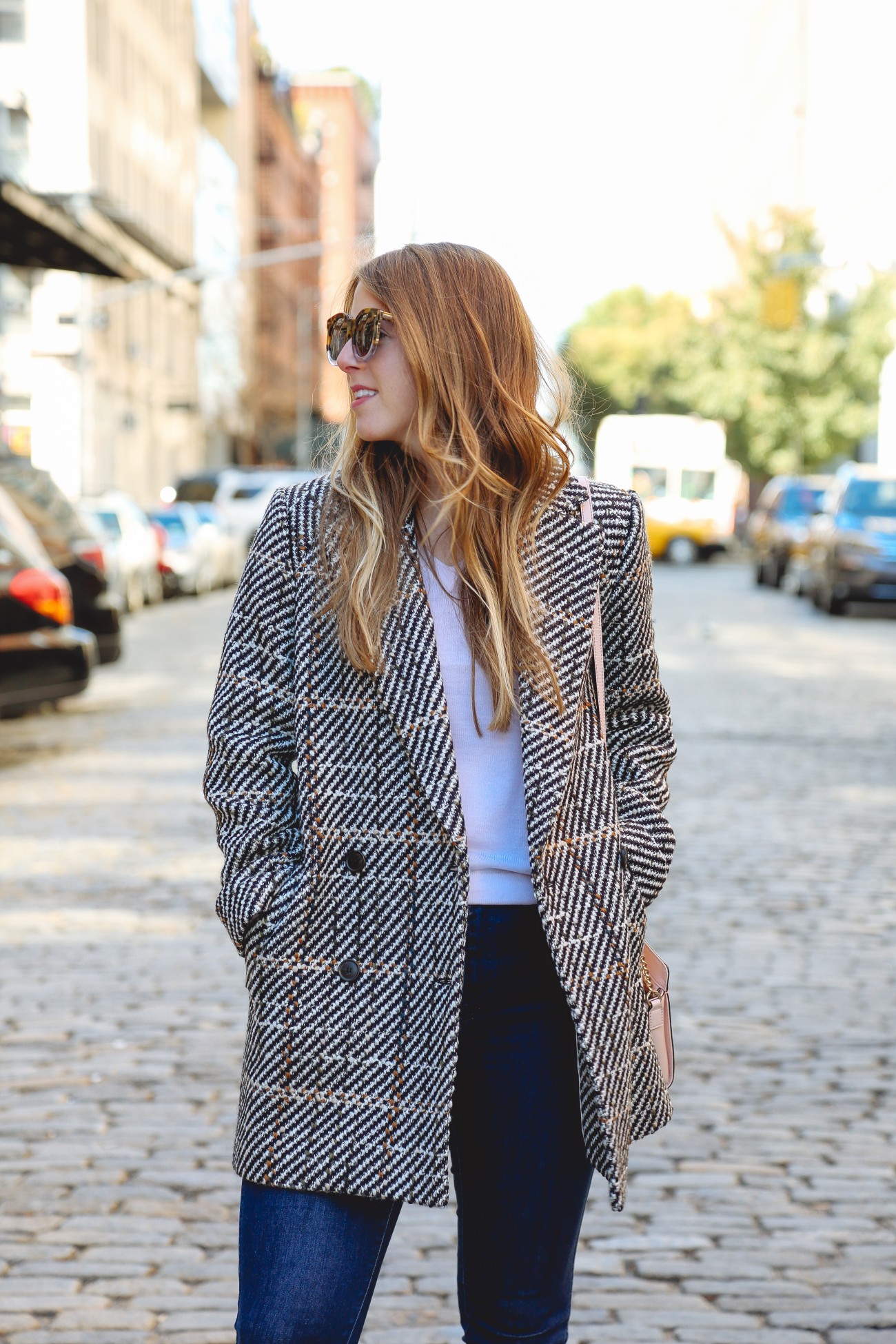 Outfit: Jacket (40% off) similar here! Jeans (also love these and these), Booties, old (similar here and here), Purse, old (similar here)
I feel strongly about investing in items that last. Even when they are a bit over my usual price point.
I've learned a lot about living in New York, and one the biggest lessons I hold with me is learning how to dress appropriately for the weather in the city – especially during the colder months. As much as I wish I was still in college, I'm not, and the years of throwing on sweat pants and a fleece when leaving the apartment are long gone (unless of course, I'm hungover or cooked too much pasta). I'm not sure when I came to the realization about dressing better during the fall/winter (probably after seeing better – dresses individuals on the street), but I think it naturally occurred to me that I can't get away with zip-up sweatshirts all the time anymore – no matter how perfect they are. I realized that I should have better looking outerwear for the cooler weather. I am a working professional after all – woof!
I've been wanting to invest in a quality jacket for the fall/wintertime for a few years. Last year I bought this jacket, which was perfect for fall – I wore it every day! But as it got cooler I realized it wasn't realistic anymore, so I would then opt for my North Face puffer, which kept me a lot warmer. This year I was determined to invest in a jacket that will not only carry me through fall, but into winter! Of course my North Face will be there for me as well!
This Theory jacket  (similar here) is one of the highest-quality pieces of clothing that I currently own – and I baby the shit out of it (pardon my French). I was finallyy able to wear the coat this past weekend when the weather had cooled down, and I proved to myself that the investment was worth it! PHEW! I will also note that I bought this during the Nordstrom Anniversary sale, and now it's currently 40% off, which is insane!
Jordan and I had kind of a rough morning, so we were pleased to get out of the house early and walk around Tribeca. We actually ended up at a bar called Souths right when they opened at noon. No judgments please! After the bar, we decided to meander the area – since we rarely take the time to browse the shops over there – and found this store I've been meaning to check out, Steven Alan. The clothing in that store is to die for. Had I not been with Jordan, I would have been guilty of drunk shopping

XO