Polkadot Jumpsuit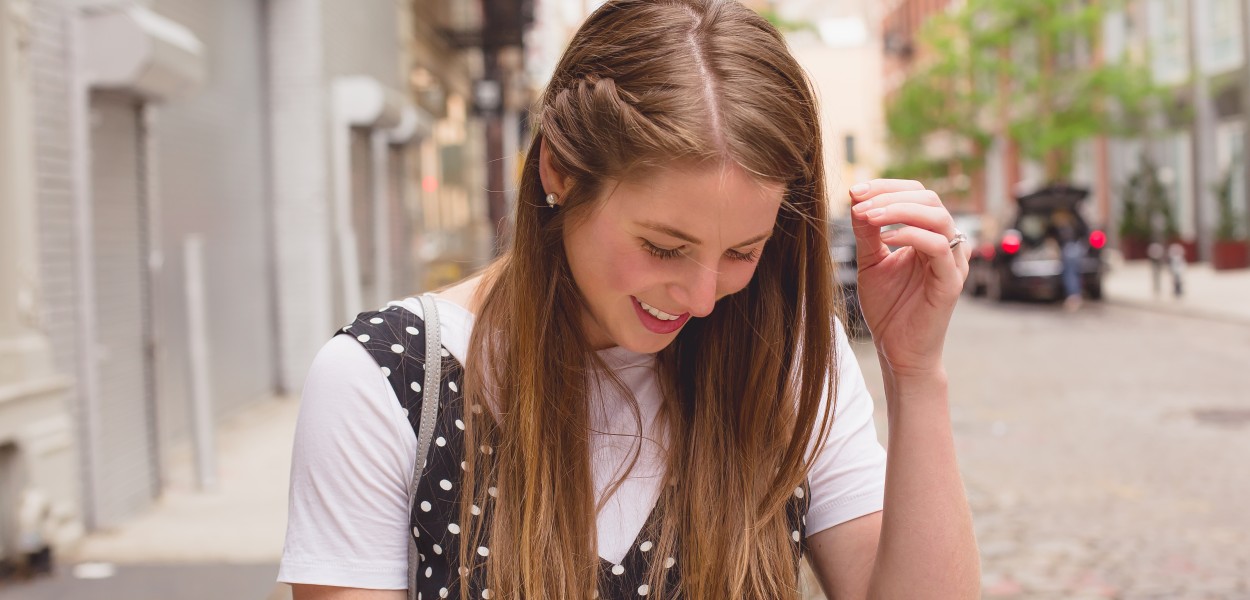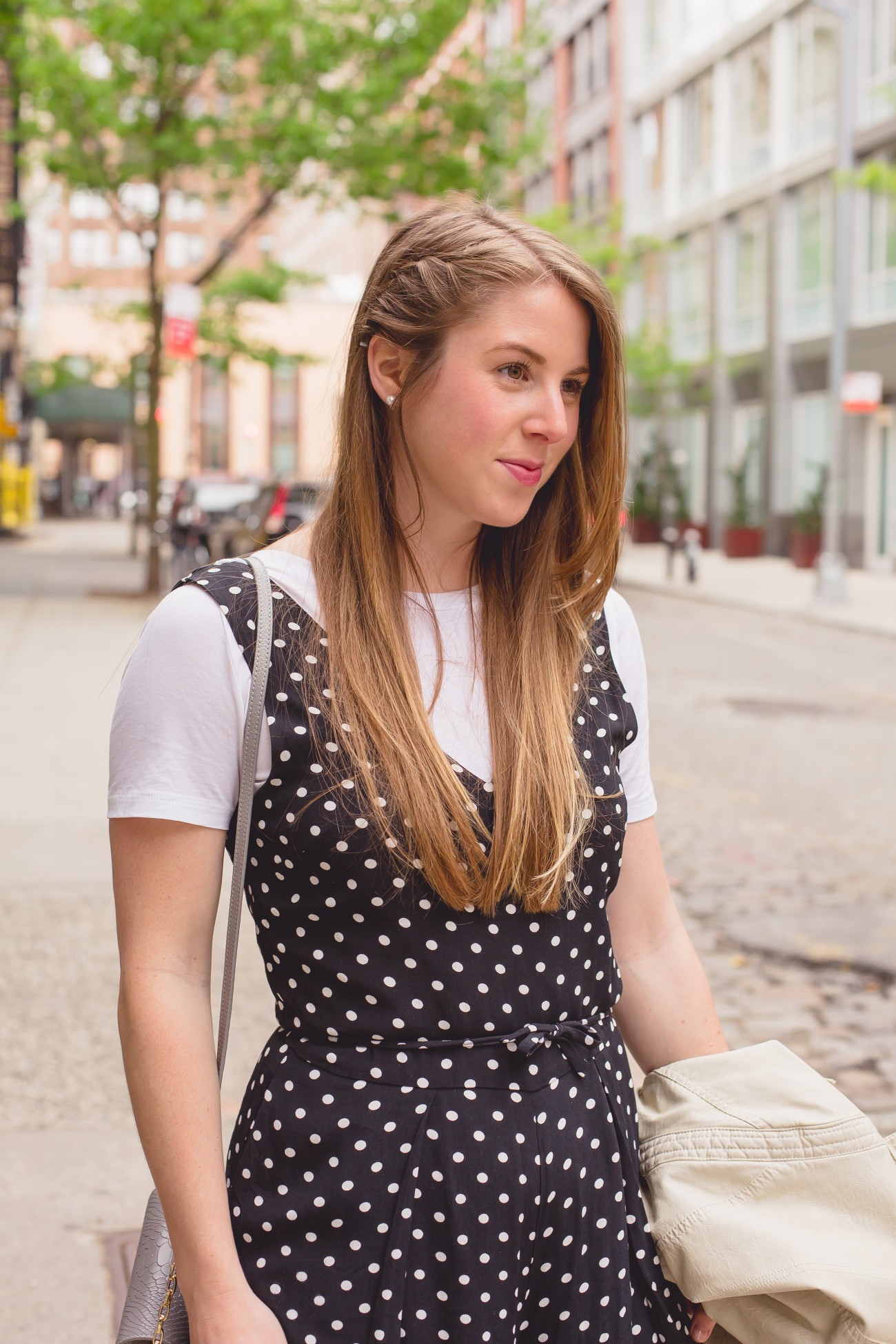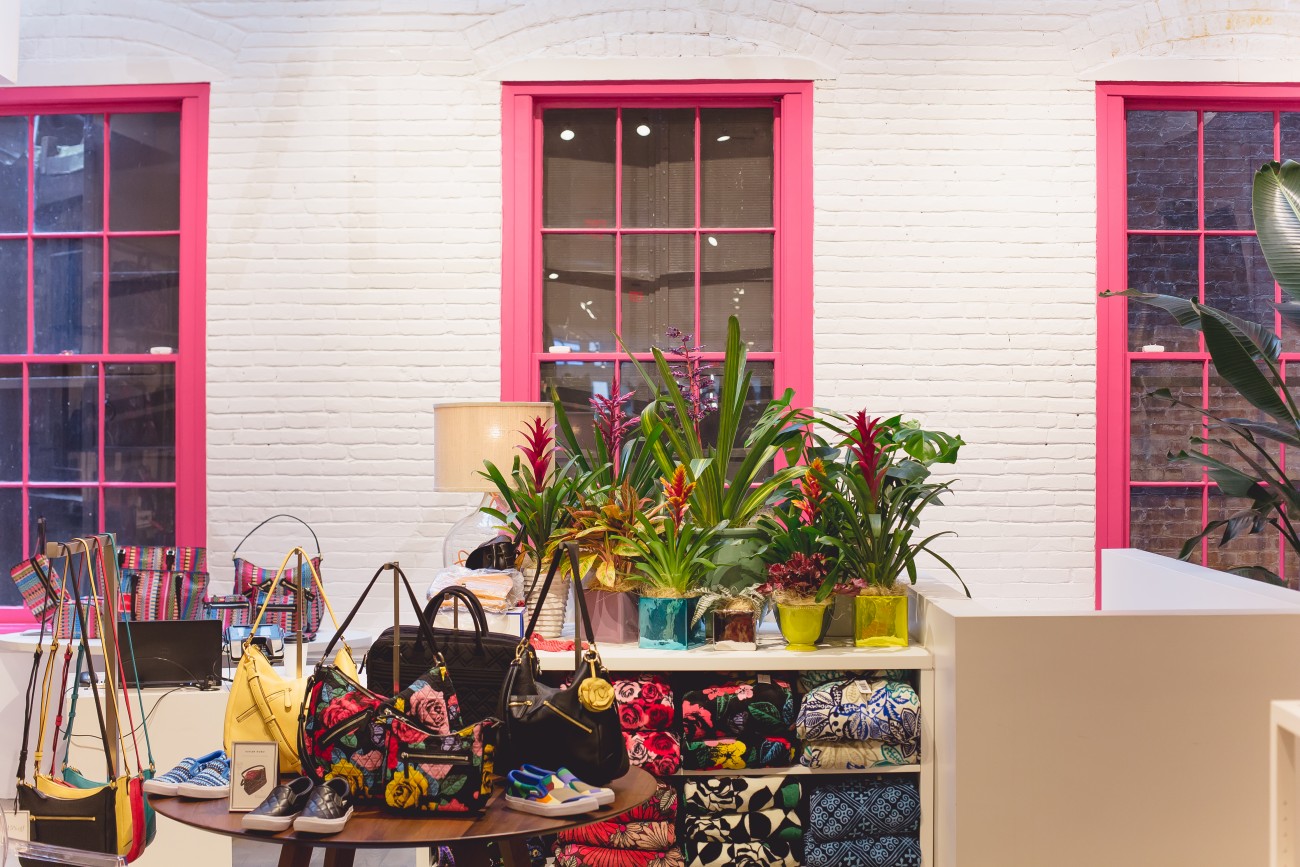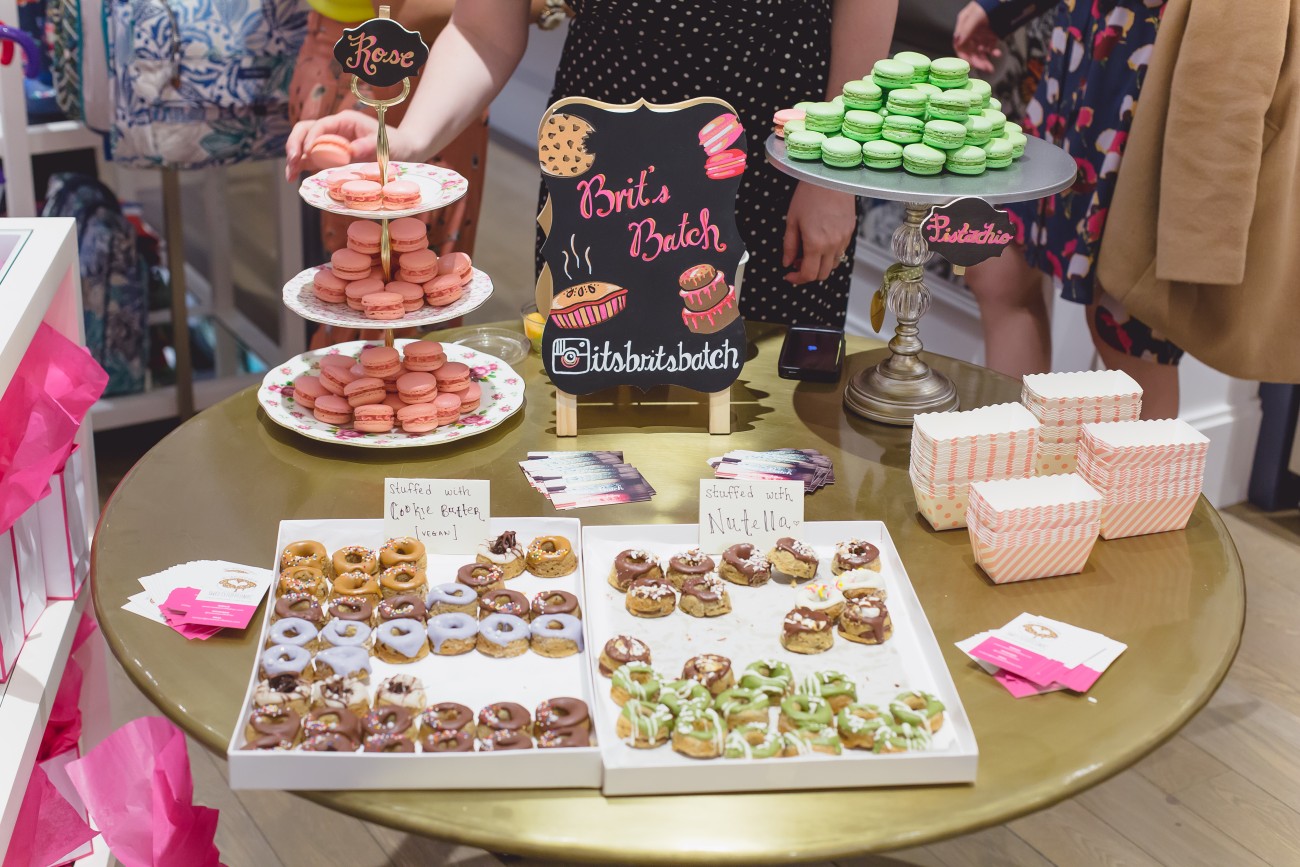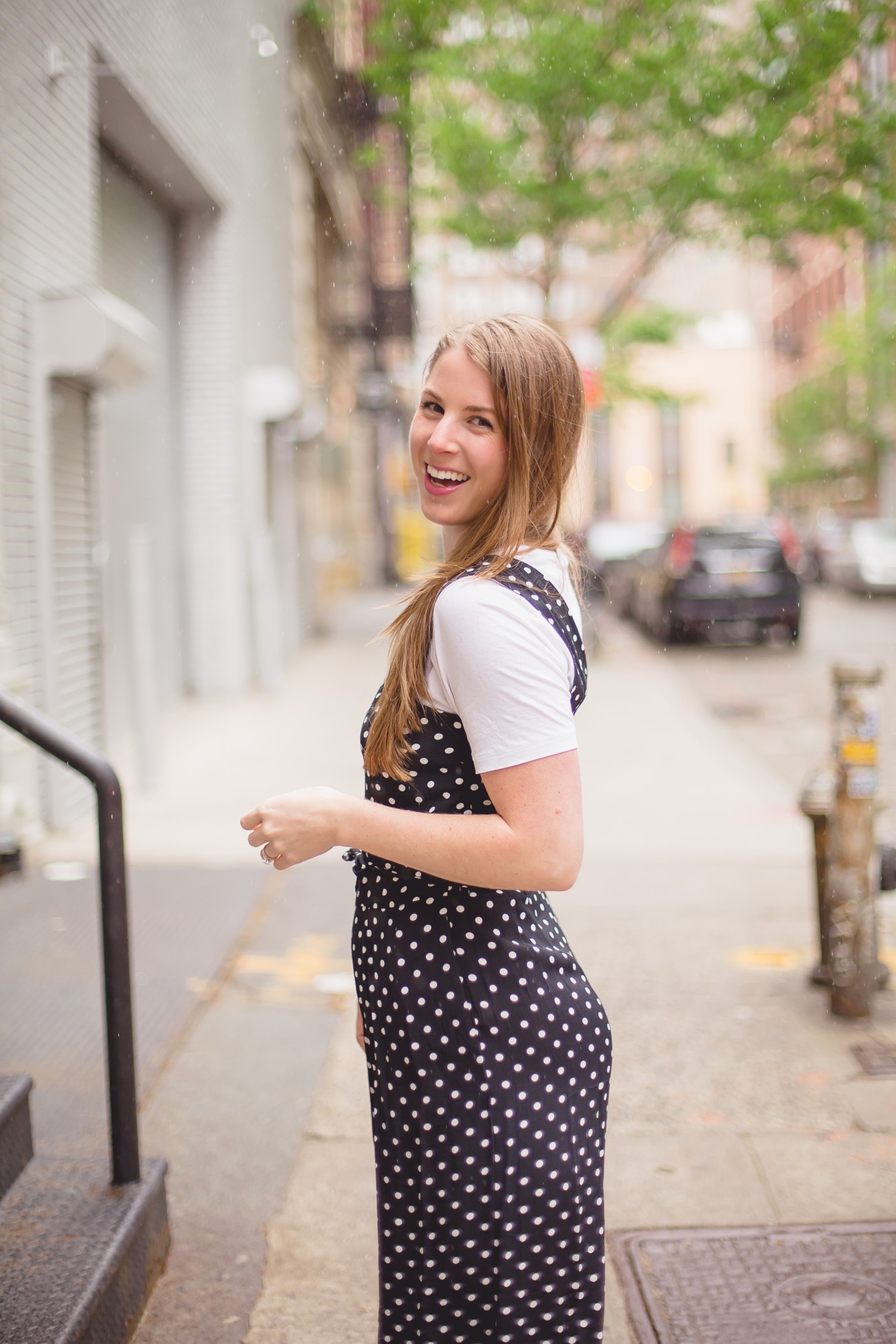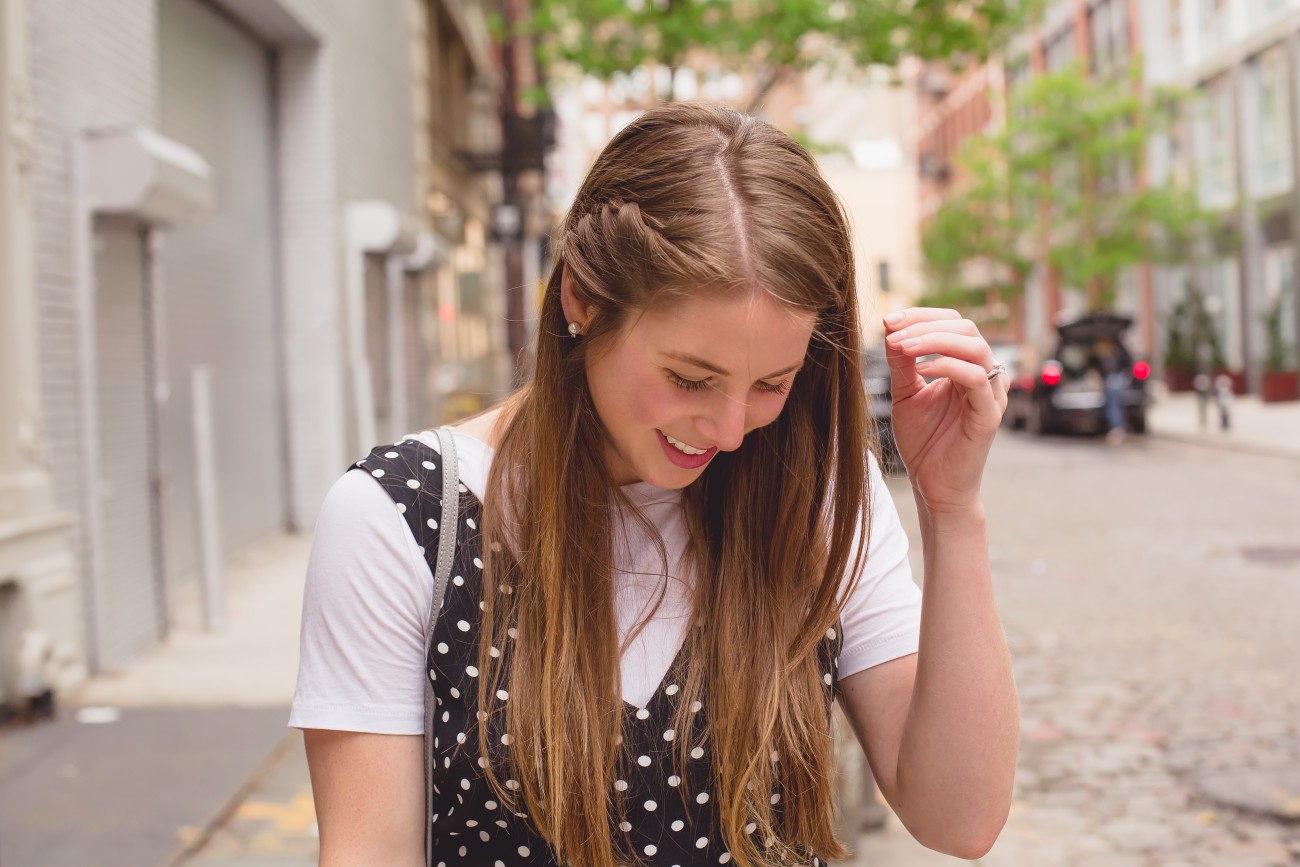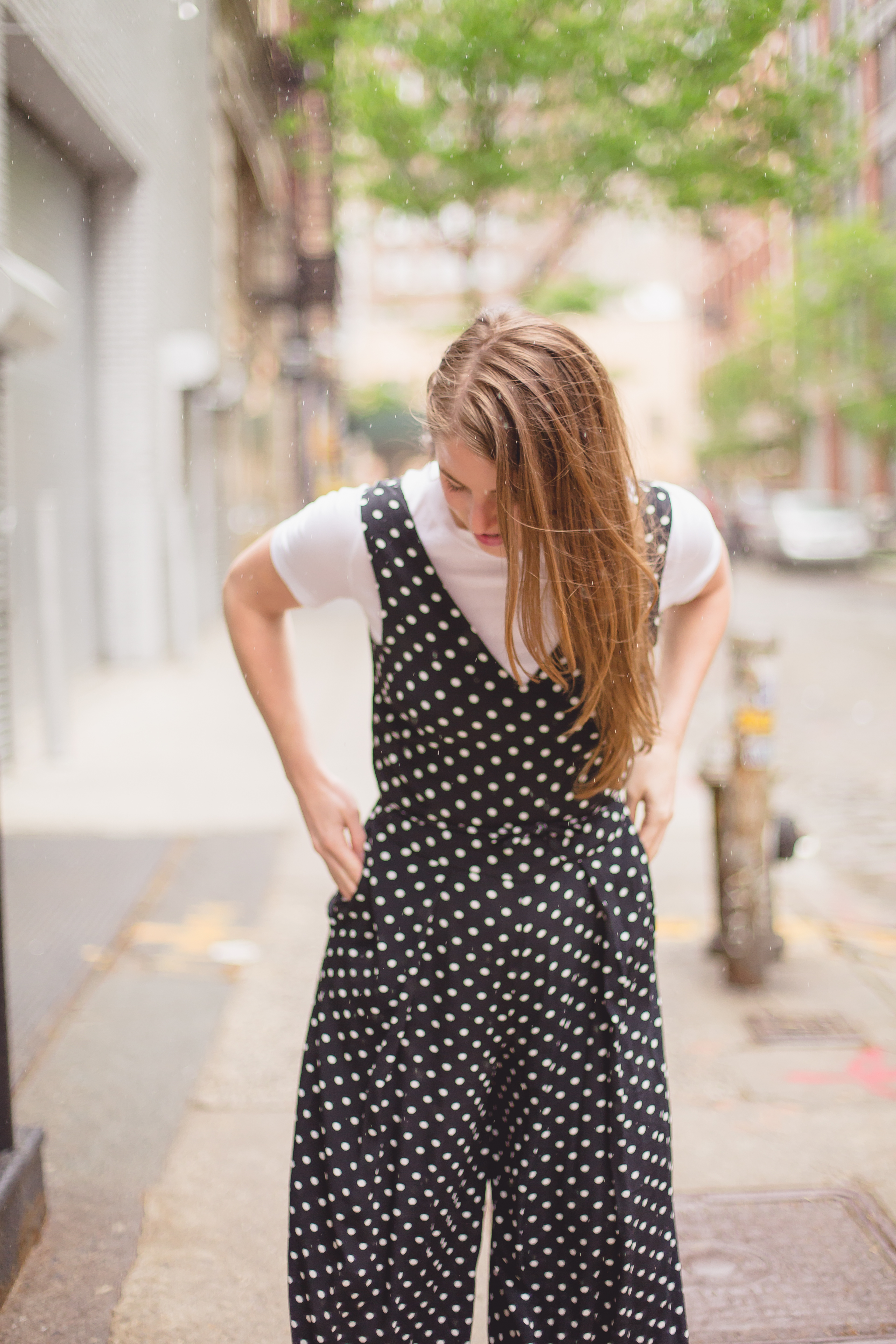 Outfit: Polkadot Jumper, last seen here (also love this, and this), also love this dress, T-Shirt
Hi guys!
It's been a while, which I feel bad about. We've been home with family, sadly not for happy reasons. However, I'm back and excited to share this post with you!
Last weekend I visited the Vera Bradley store in Soho for a Sip and Shop event with some of my girlfriends. The first thing I noticed about the store was that their items have, for lack of a better word, matured. I remember always having Vera Bradley purses, backpacks and keychains in high school and college, but since then I felt myself growing out of their patterns and styles. It was great to get back into the store and see how much their designs and esthetic has evolved into a more matured brand.
I always tend to go pretty simple with my style, and this jumpsuit (last seen here) is one of my all-time favorite pieces I have. It's so easy to throw on, and most importantly, it's versatile. It can be worn casual or dressy. For this day, I wanted to dress more casual, so I threw on an easy white tee underneath to tone the outfit down.
After spending time visiting with friends I hesitantly decided to get a small braid, and we hit the road.  New York that day was a bit cloudy, so while we were walking back home, it started to rain – which you can see in some of these photos!
XO