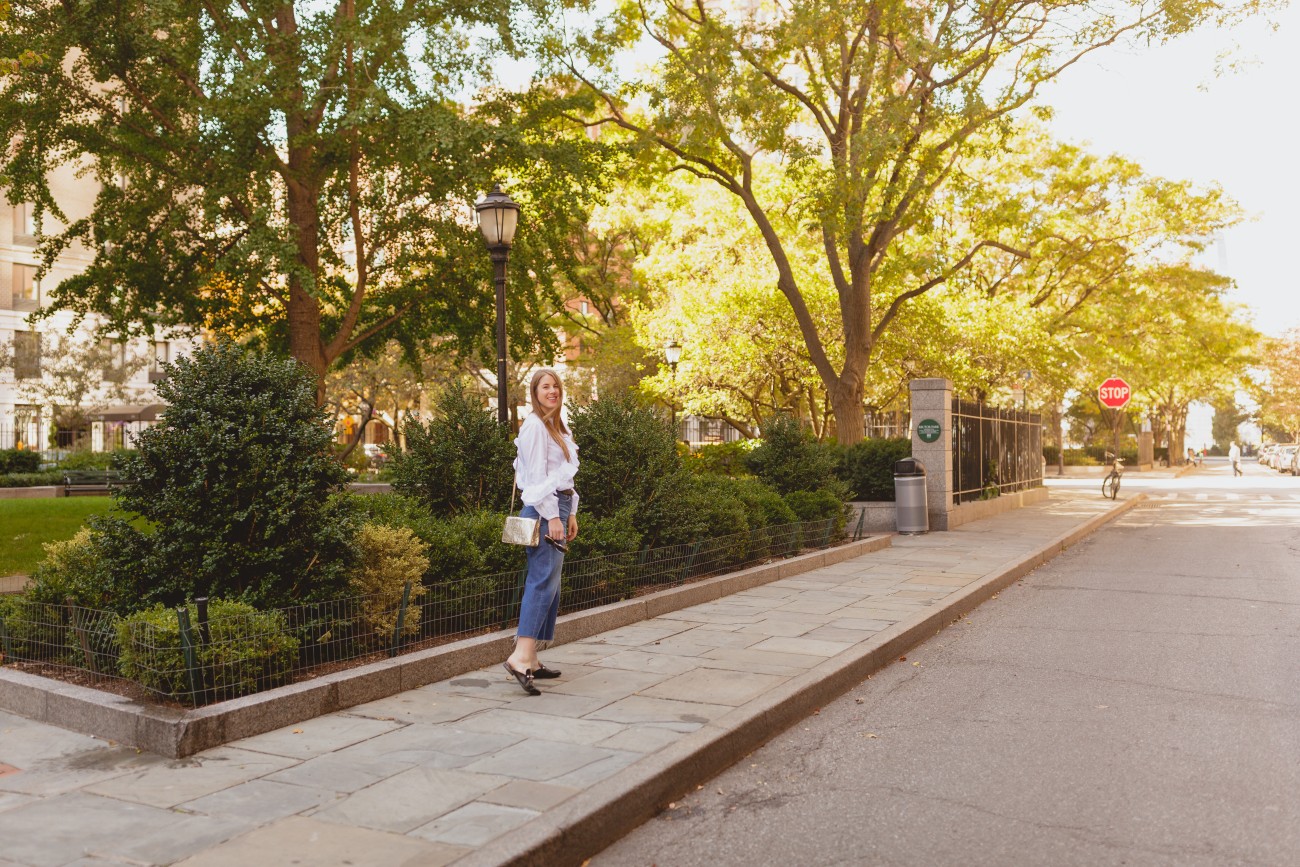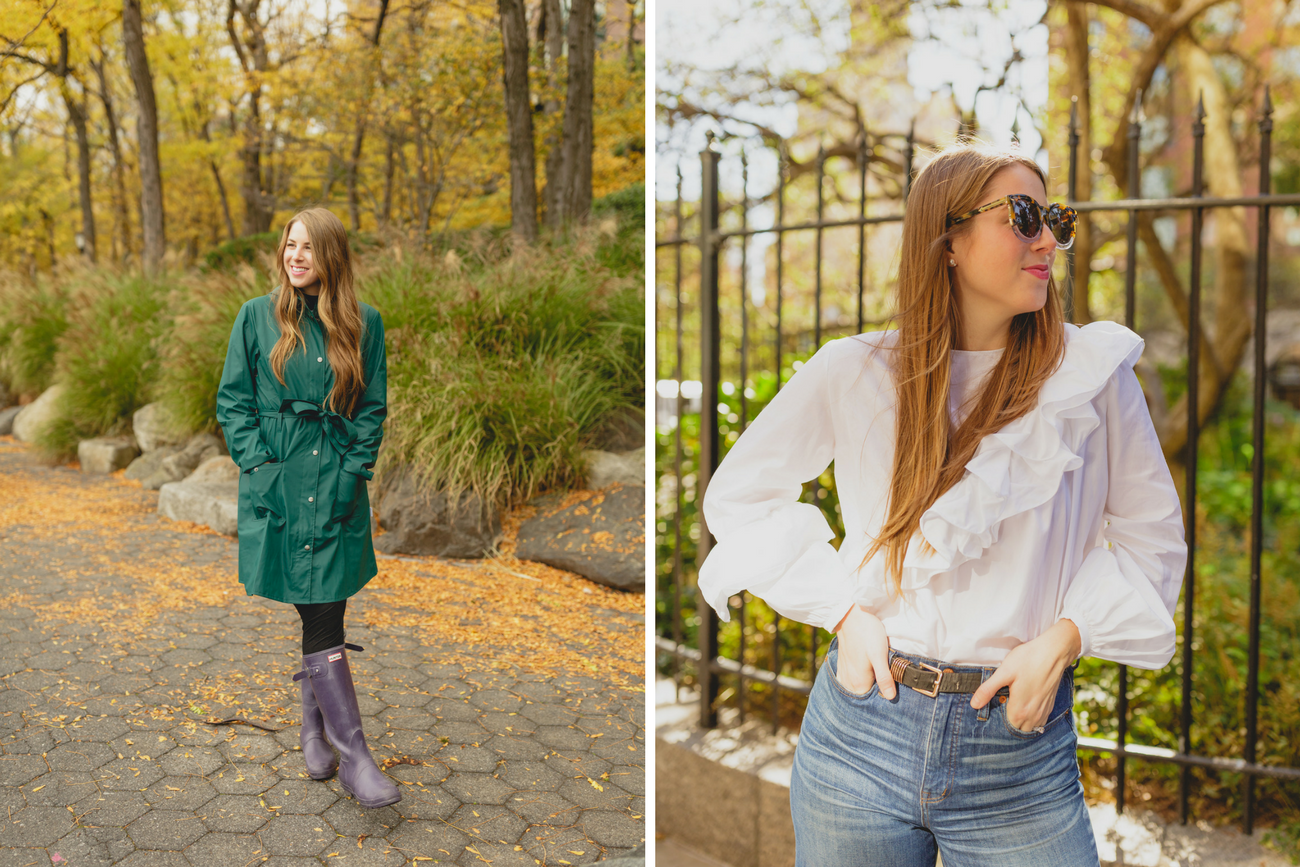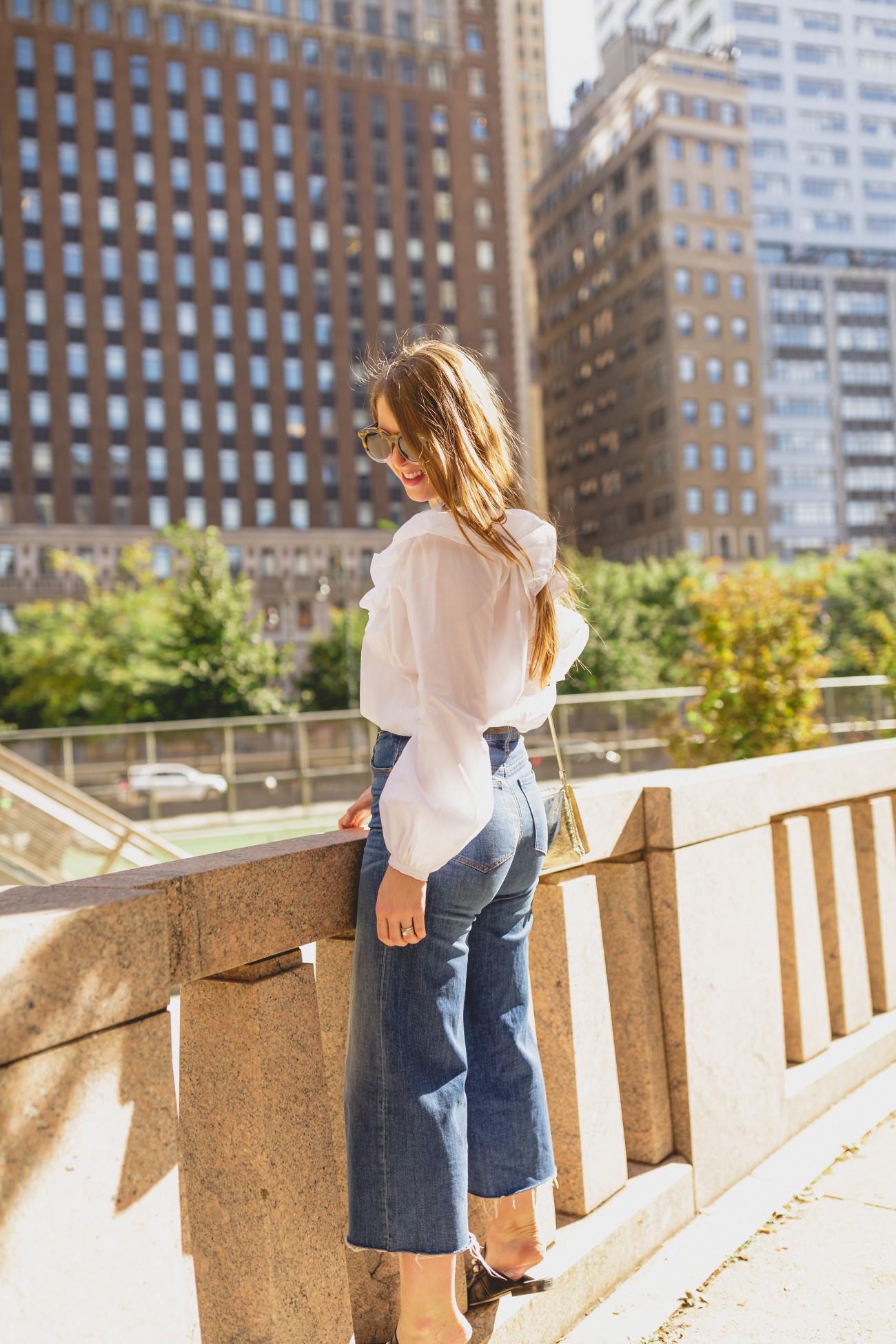 Outfit #1: Petersyn Shirt (also love, this and this), Madewell Jeans (last seen here), Steve Madden slides
Outfit #2: RAINS Jacket (also love, this and this), Hunter Boots, Karen Kane Leggings
New York is a beautiful place, I love living here and the fact that I could never run out of things to do, or eat!
I've lived in the city for over 6 years, and have been to almost every neighborhood in Manhattan in some capacity. There are some neighborhoods I frequent more than others, so, naturally, I know much more about them, but having spent time in each neighborhood has allowed me to pick and choose my activity or dining style based on the location I'm looking to venture to. For instance, I know if I want a good comedy show, I go to Greenwich Village, if I want a vibrant rooftop bar experience, I go to the LES, and if I want to enjoy the quaint streets of the city, I head over to the West Village, maybe Bank Street.
My goal as an NYC'er is to learn and experience as much as I can about each neighborhood, but sometimes I get stuck in my habbits and frequest the same neighborhoods all the time. But as I begin this series, I'm excited to continue exploring so that I can share all of my new insights, eats and things to do in each of these areas with you!
To start off the series, I'm beginning with my very own neighborhood, Battery Park City!
I've lived in this area for over 4 years and I've developed such a strong love for it. When I first moved here from the East Village it was viewed as the "boring" neighborhood since it was nearby the Financial District, and there wasn't much going on. When I moved, they were still in the process of rebuilding after 9/11. So you can understand why it wasn't as hoppin' as some other neighborhoods in the city.
However, even back then, BPC had a certain appeal to us; it was convenient. We have just about every subway line within walking distance, so it's easy to get everywhere. So while there was not much going on down here in terms of nightlife, we had access to subways to get anywhere in the city. Now that construction is starting to slow down, Battery Park has completely evolved! Everything that was under construction is now finished and we now have great shopping, bars, and restaurants right outside our doors!  And among all of those things, I have amazing views on the Hudson River and a quiet and safe place to unwind and feel at home after busy work days uptown.
One of my favorite parts about this area is that it's truly a neighborhood in every sense. I'm sure you're thinking, "Emily, you live in NYC, there is no such thing as a 'neighborhood feeling,"" BUT THERE IS! I PROMISE! Every Saturday we wake up, take Lex for a walk and grab coffee across the street. We see our neighbors in the building walking around outside, we say "good morning", and we also see other familiar faces from arounf the area, just like we would if we lived in the 'burbs. There are basketball courts and a playing field to hang out and toss the ball around too. Battery Park is a neighborhood in every sense, and I love that it's mine.
Keep Reading for Restaurants & Things To Do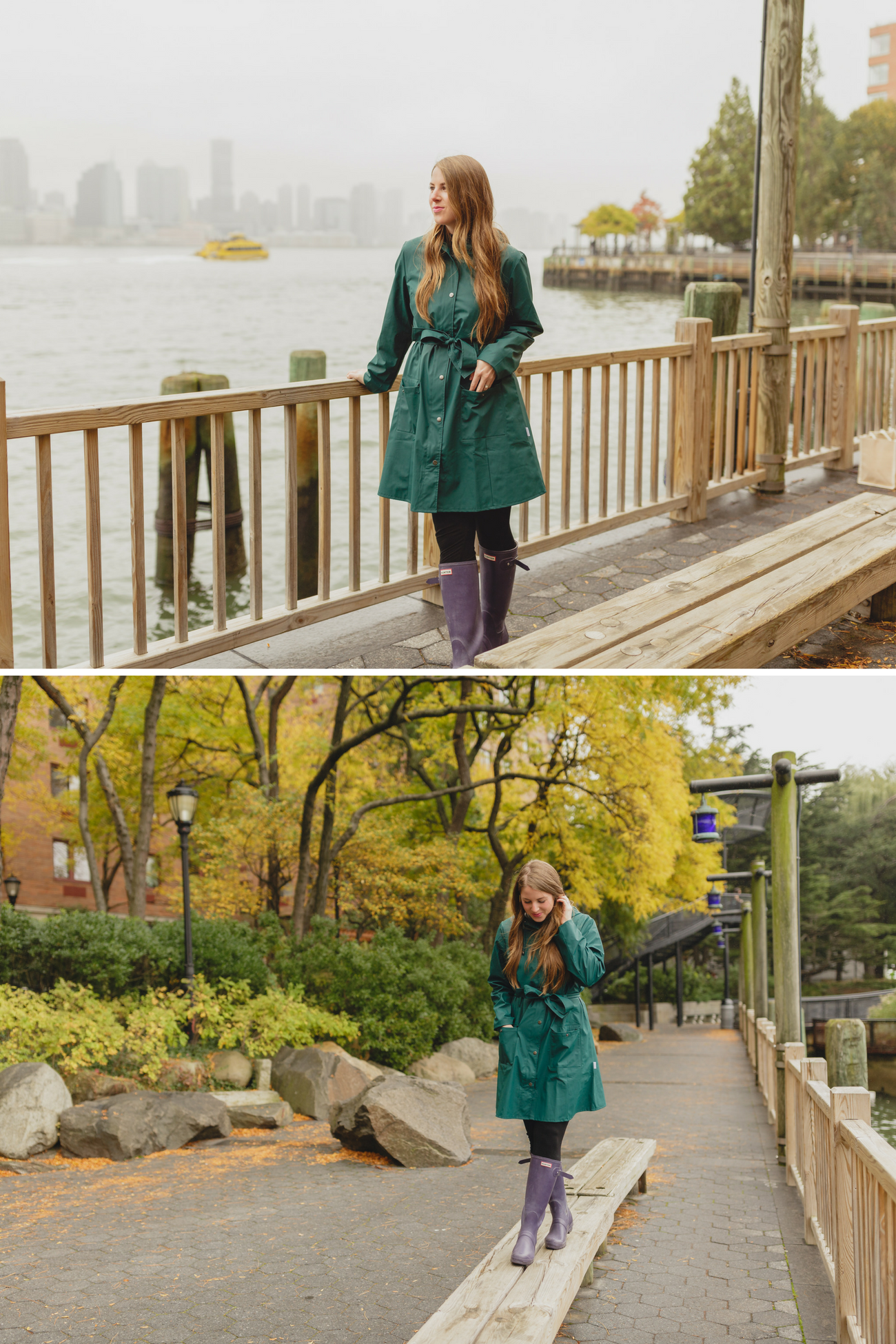 Le District
Good for
Groups, Date Night, Casual Dining, Weekday Happy Hour, Grocery, Outdoor Seating
Blue Smoke
Good For
Groups, Lunch and Dinner, Date Night, Casual Dining, Cocktails
Shake Shack
Good For
Groups, Quick Bite, Fast Casual, Lunch or Dinner
Schilling Restaurant
Good For
Groups, Date Night, Dinner, Happy Hour, Casual, Cocktails
Clinton Hall
Good For
Groups, Parties, Outdoor Seating, Beer Hall, Casual, Games
Sauce and Barrel
Good For
Groups, Date Night, Lunch or Dinner, Cocktails, Happy Hour
Gigino At Wagner Park
Good For
Groups, Date Night, Dinner, Outdoor Seating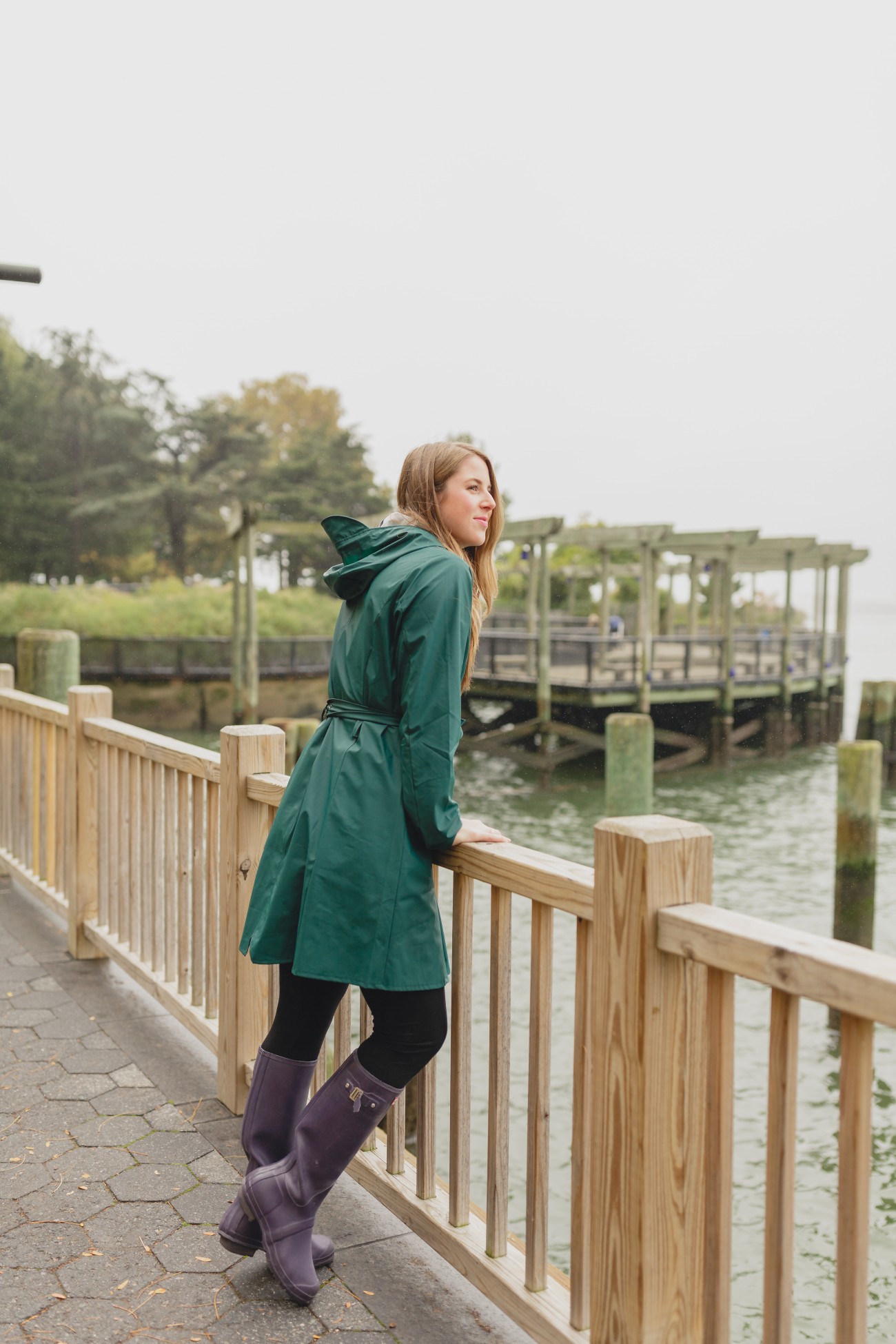 Hudson River walkway
Brookfield Place and Westfield Place Shopping
9/11 Museum
Bike Path on Westside Highway
Playing Fields for Soccer, Baseball, Football
Brookfield Place Ice Skating Rink (Wintertime)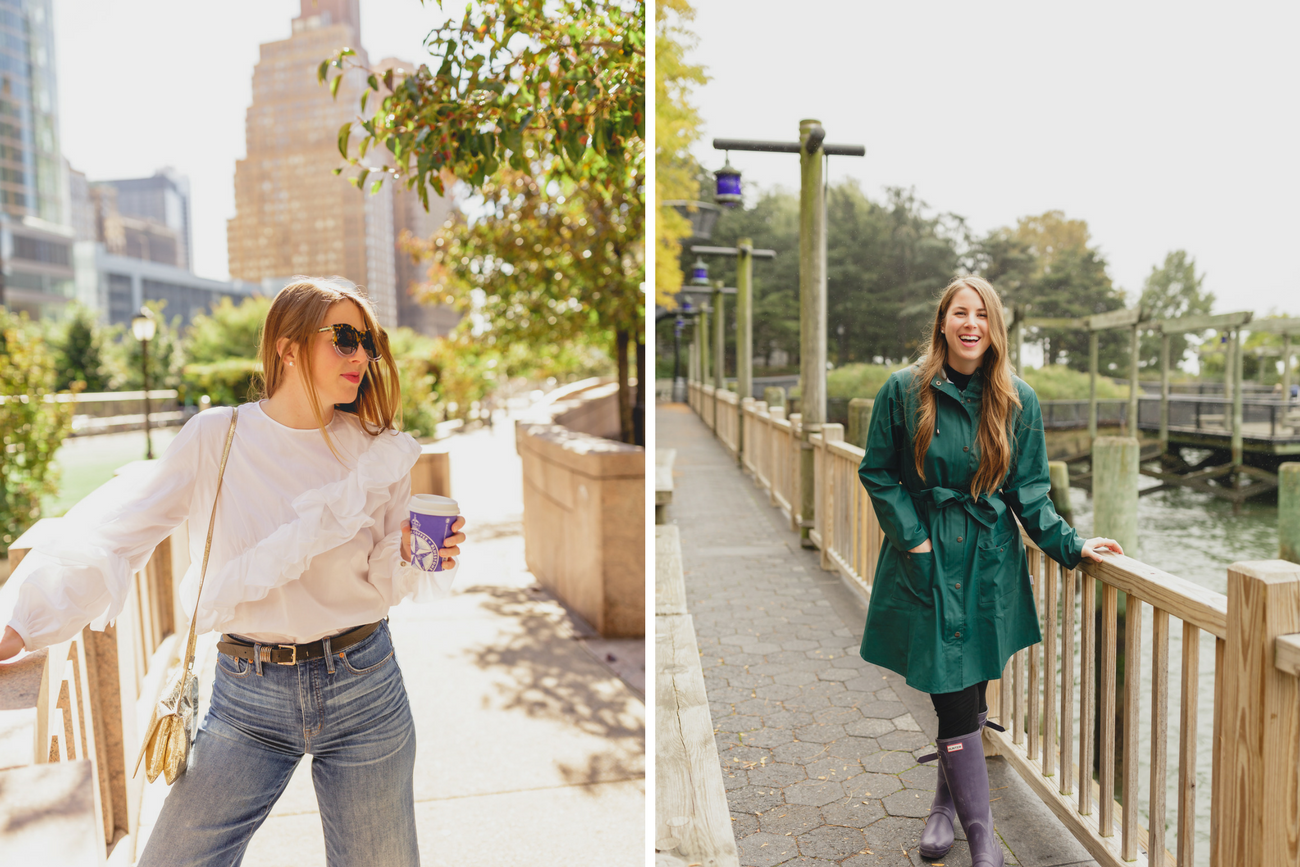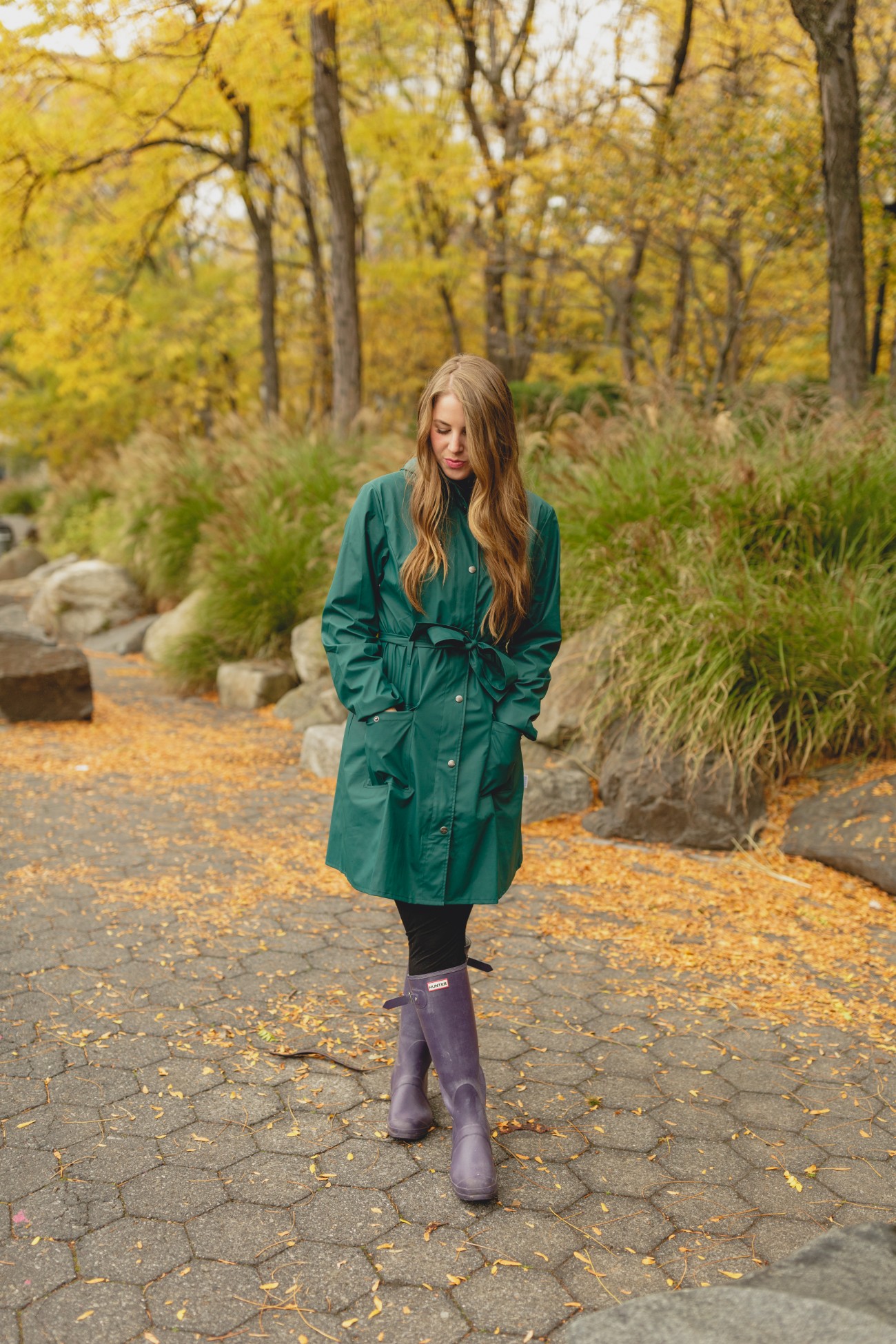 I hope you keep coming back for more Neighborhood Series!
XO