#NYFW Look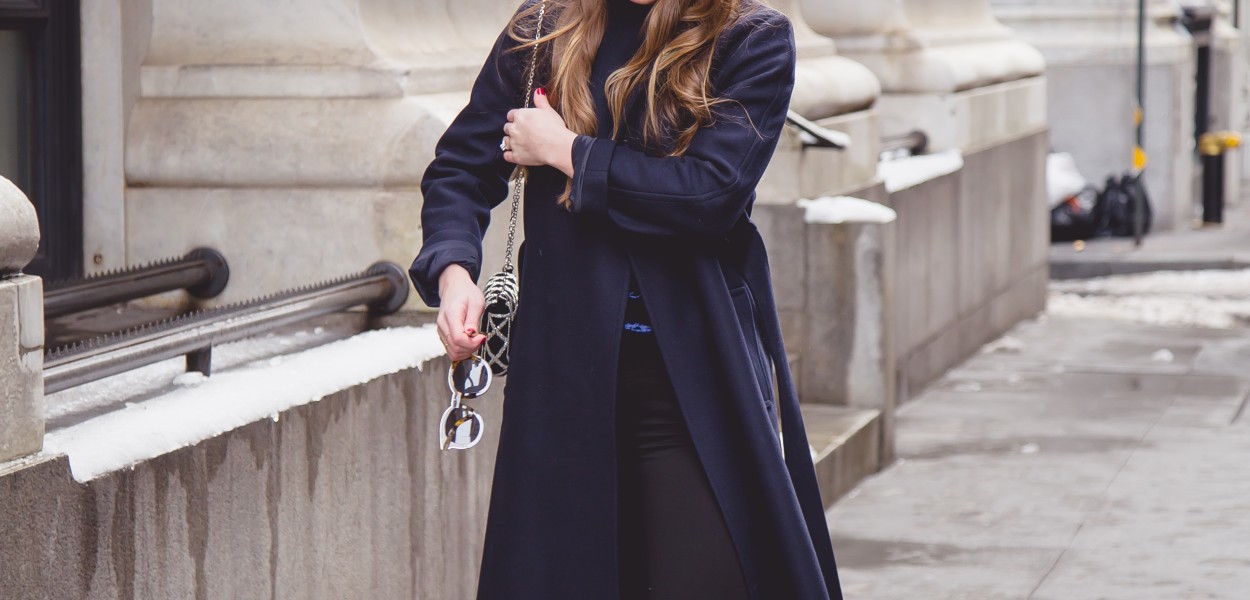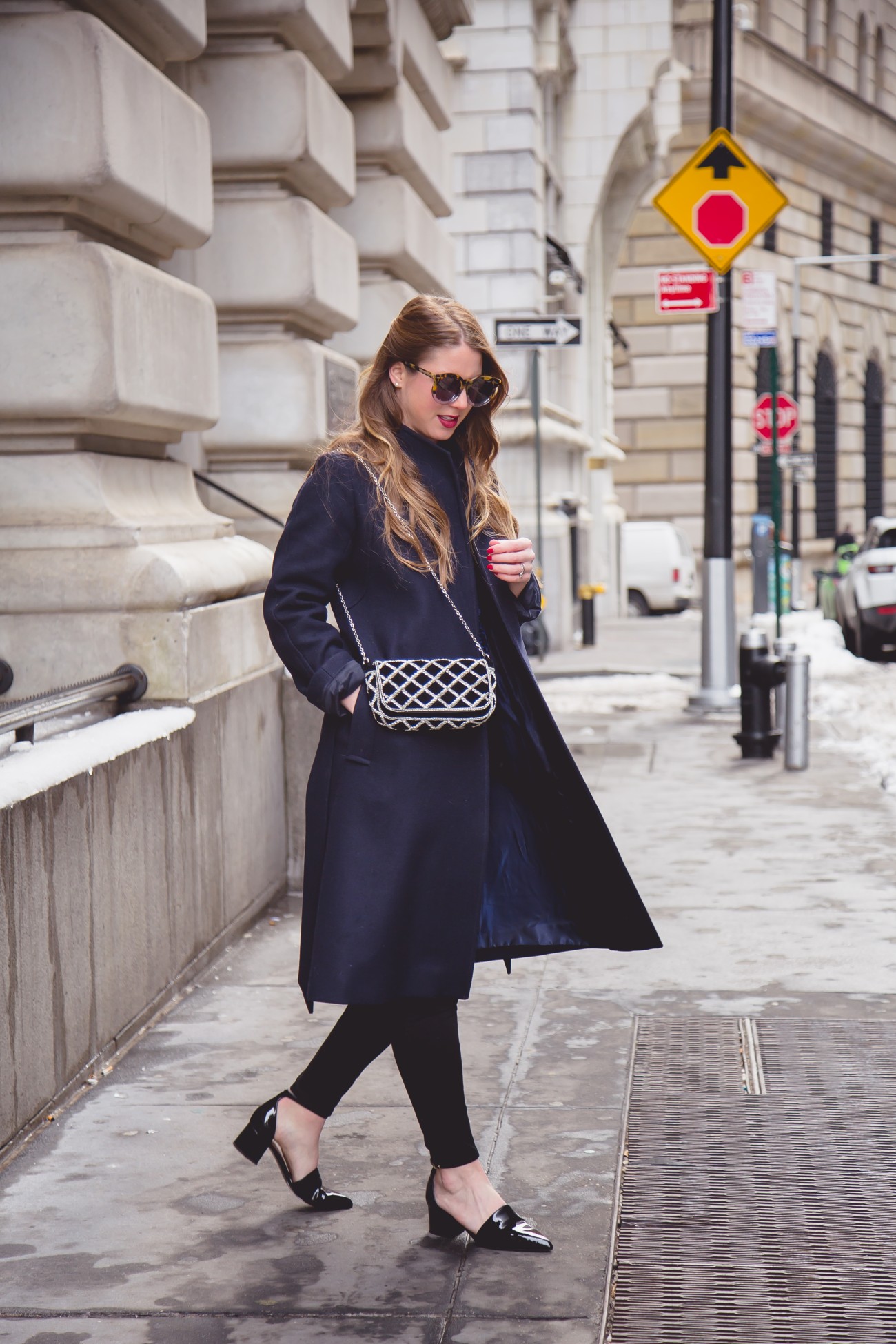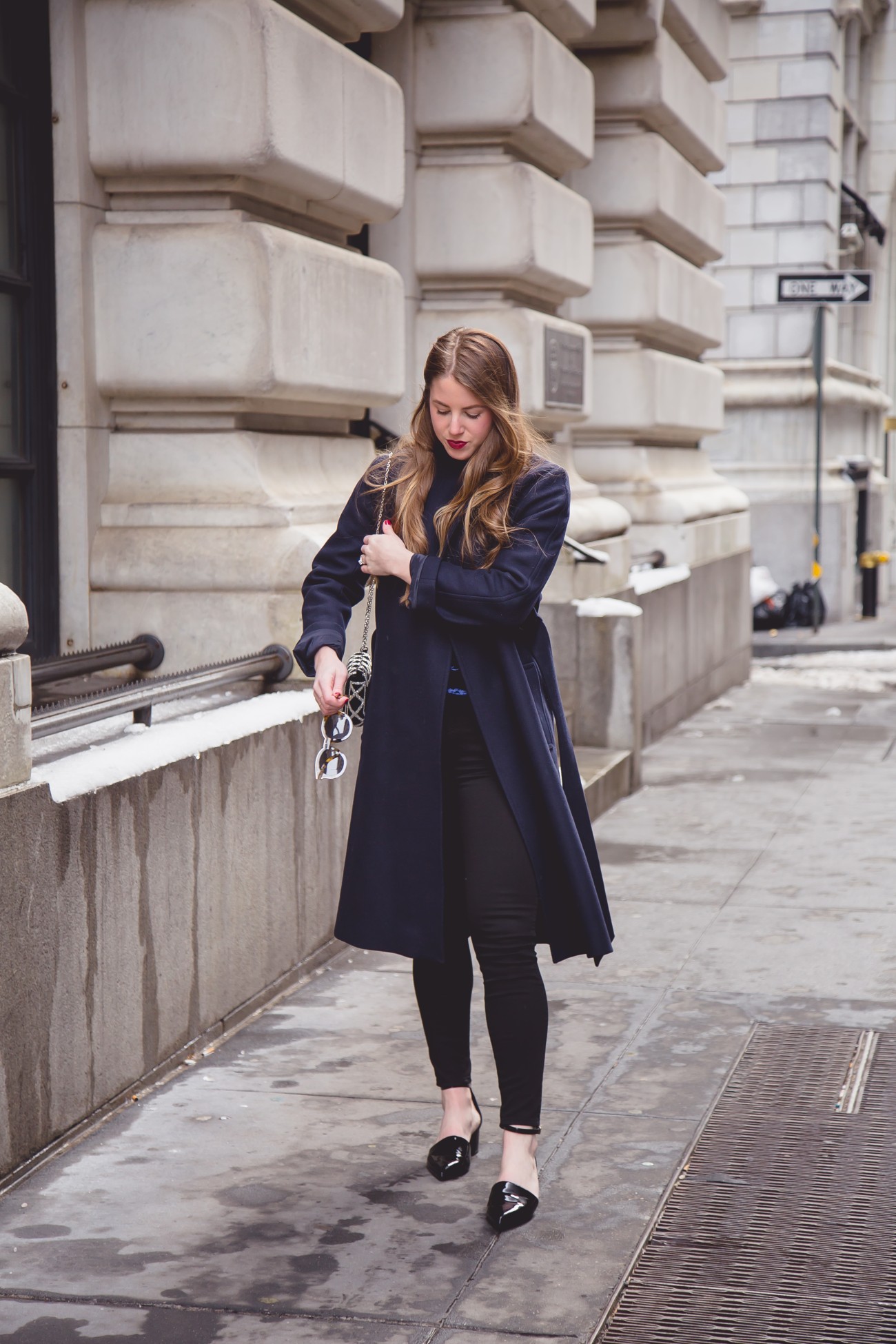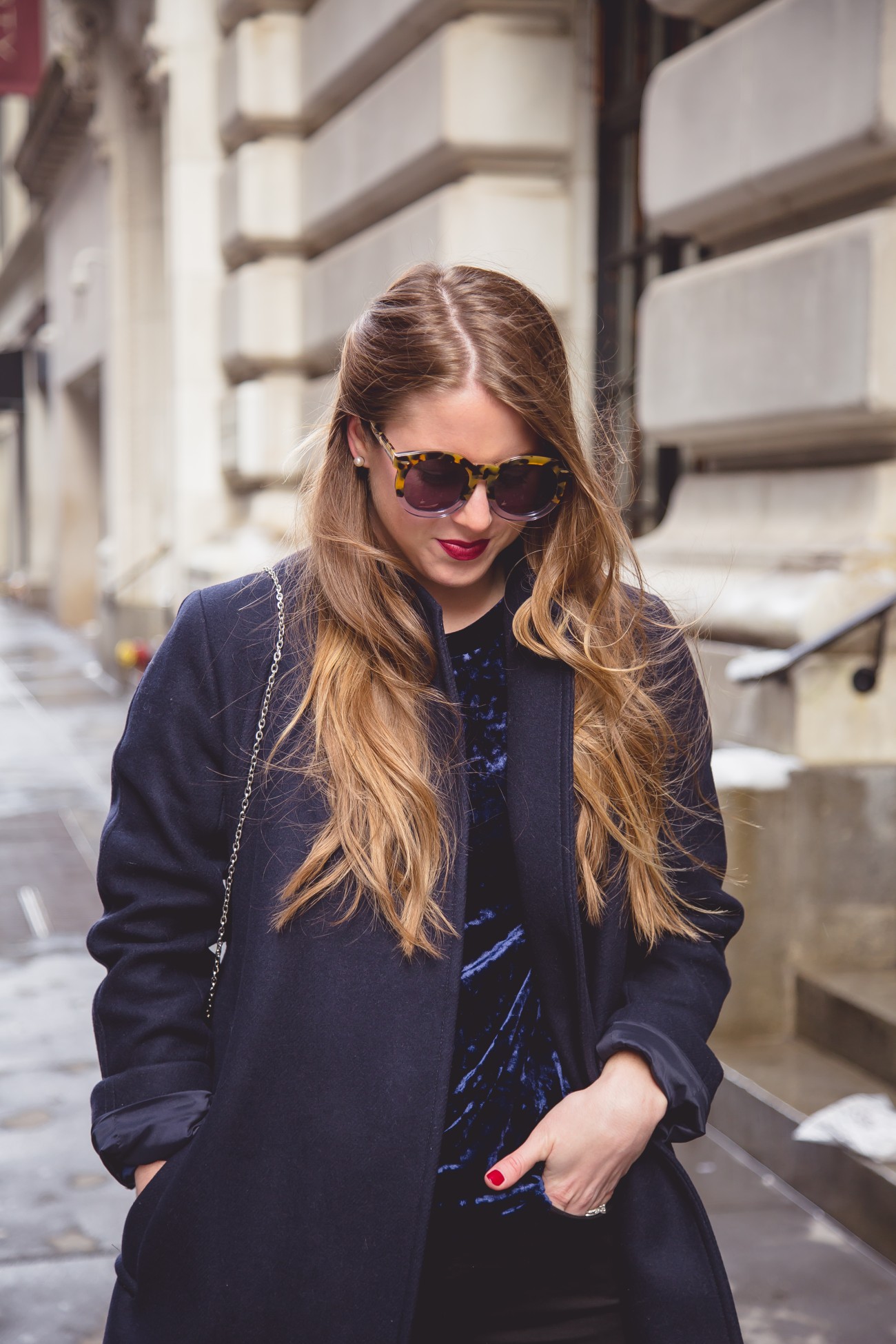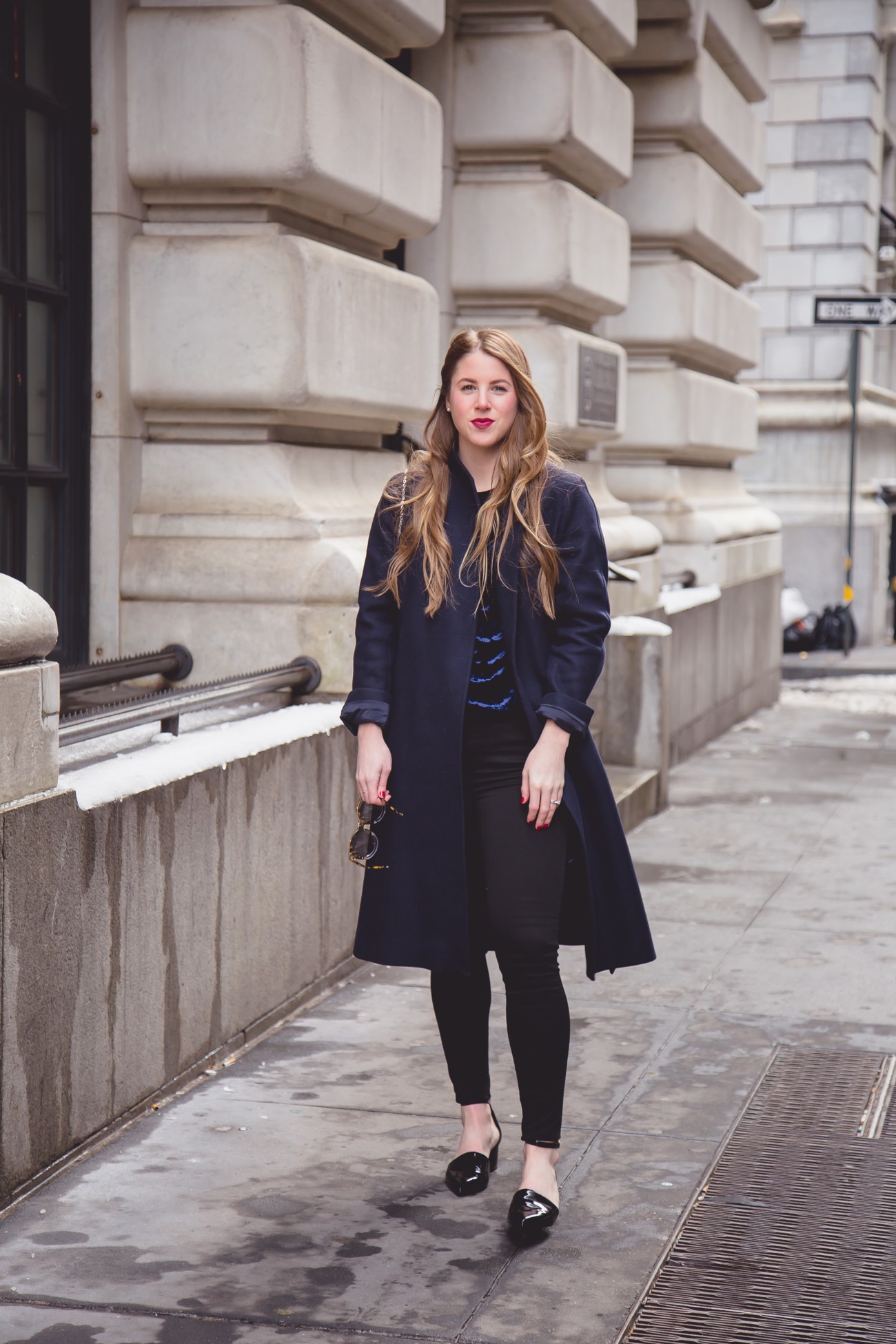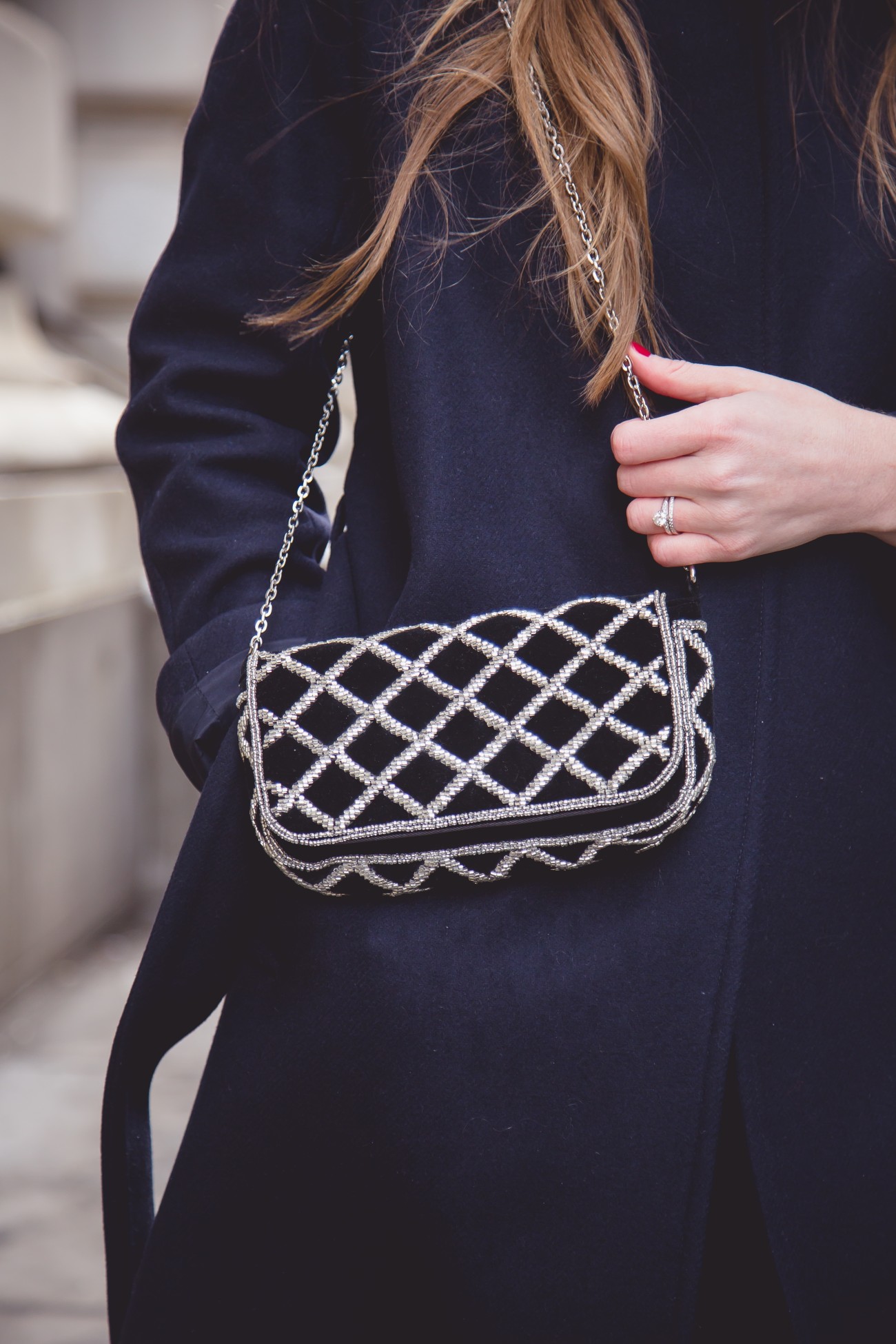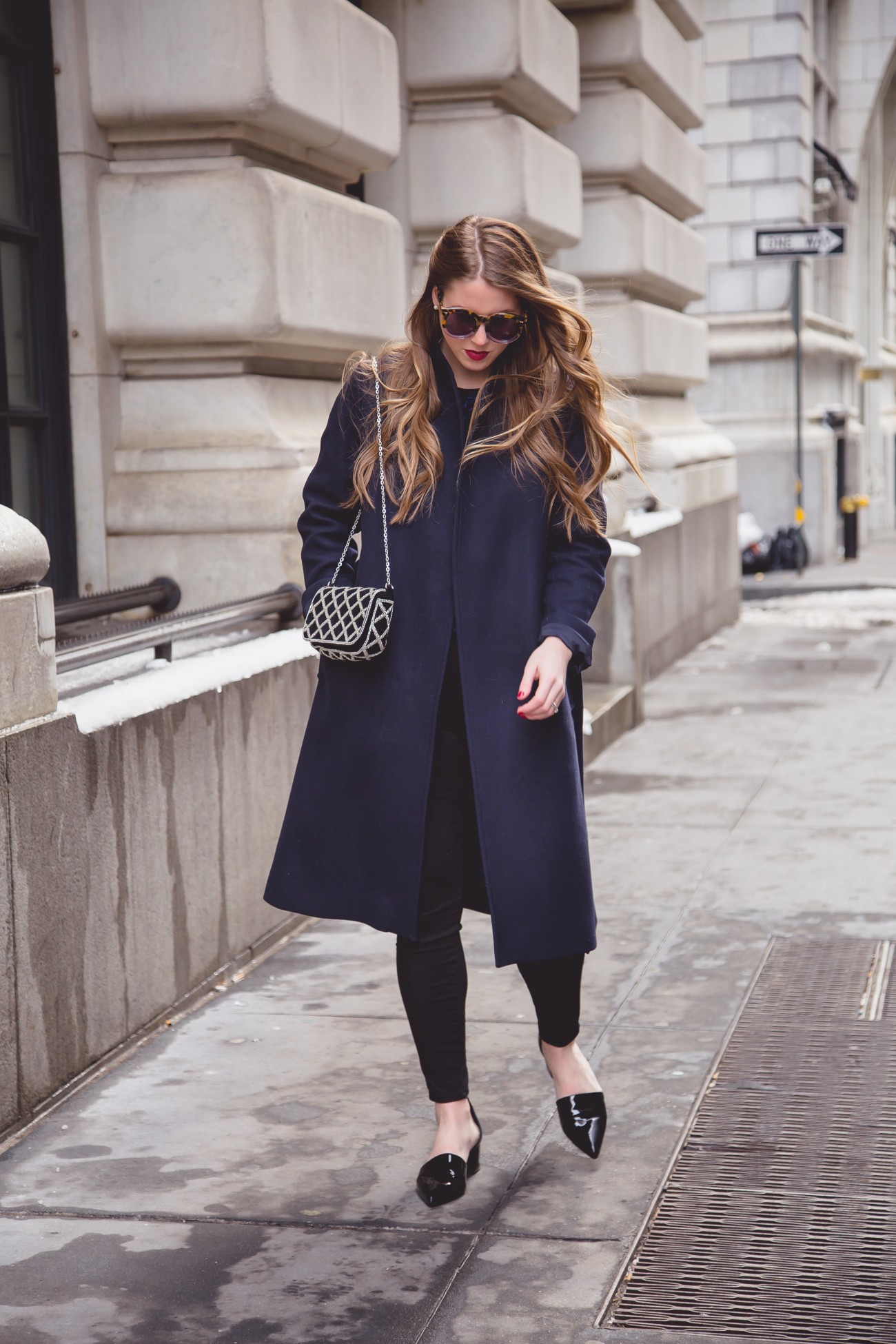 Outfit: Coat (last seen here), H&M Top, Crossbody Purse (on SALE), & Other Stories Pumps (also love these, these and these)
NYFW came to a close last week.
It was freezing, as it always is, so I kept my outfit of choice simple and warm. My main focus for this particular day was on textures and minimalism. I have been doing so good at H&M lately, and I came across this top the other day that I loved! Of course, it was blue, which naturally drew me to it, but it's comfortable and looks more expensive than it is, which is always a bonus!
I had also just found these shoes from one of my favorite new stores, & Other Stories in the Westfield Mall, and this purse from H&M (which is currently half off) so I absolutely had to wear them! Can you tell I was doing very last minute shopping?
The biggest day during fashion week for me this time around was on Saturday. I've been too busy with work to do much else, so the weekend was my only time to go out and see everyone. On Saturday I went to the Jill Stuart presentation, which was amazing. Key takeaway at that show was that ruffles and velvet will be everywhere in the fall, so you should all be stocking up now!
After the show, me and some of the girls went up to the ShopStyle Social House in Chelsea. I always have the best time at these events since it's a time for everyone to get together and talk – you don't often have that ability at the shows. We mingled, had some champagne and I got my hair done at the Glam Bar, which was great!
Fashion week in the fall is my favorite, mainly because of the weather, so I'm already looking forward to September Fashion Week!
Is it Spring yet?!
XO