Nighttime Beauty Routine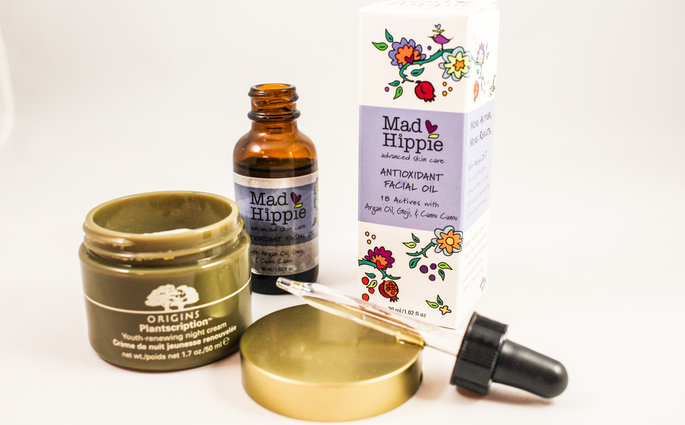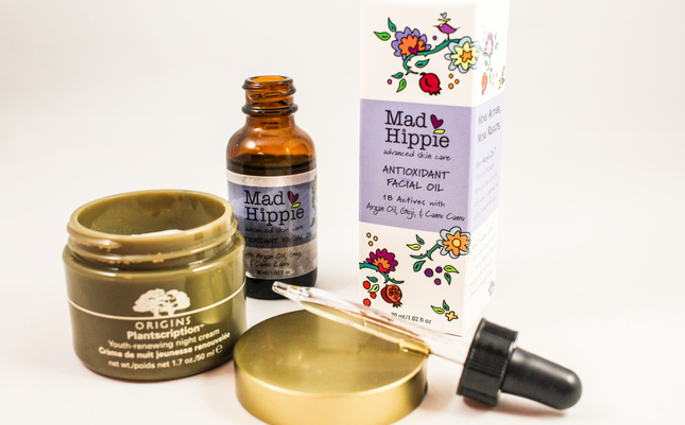 With each passing year, I become more knowledgeable about my skin. Maybe my need for knowledge sparked when the fine lines started to form around my eyes (too much smiling!), or maybe it's because I'm finally realizing how great it feels to have healthy, hydrated skin. Either way, my skin is my number one focus, especially with winter just around the corner!
I've been using this eye cream for about 6 months now and I absoutley love it (check out this post). Whenever I use any Origins products I know I'm putting natural ingredients on my face, which is the whole purpose of taking care of your skin, right?! None of that fake stuff here!
Mad Hippie (on SALE) is a product I found a few weeks ago while browsing the aisles of Whole Foods. Since sampling the oil in the store, I've been obsessing over it. This is the perfect facial oil, it soaks right into the skin and it doesn't leave you feeling greasy at all. I will also say that I've had zero issues with blemishes (I would also recommend this one!). I'm already noticing a huge difference in my skin's hydration with Mad Hippie. One of the main ingredients in this facial oil is Argan Oil, which contains over 80% of fatty acids and vitamin E which works to hydrate and revitalize the skin.
These two products go hand in hand for my nighttime routine. I apply Mad Hippie Oil around my face first –  especially around my eyes. Once the oil has dried, I apply my Origins eye cream. Keep in mind that when layering any products you should always start with the thinnest serum first and from there build to the thickest. Never apply more than 3 products to your face, it's overkill!