Navigating a Life Change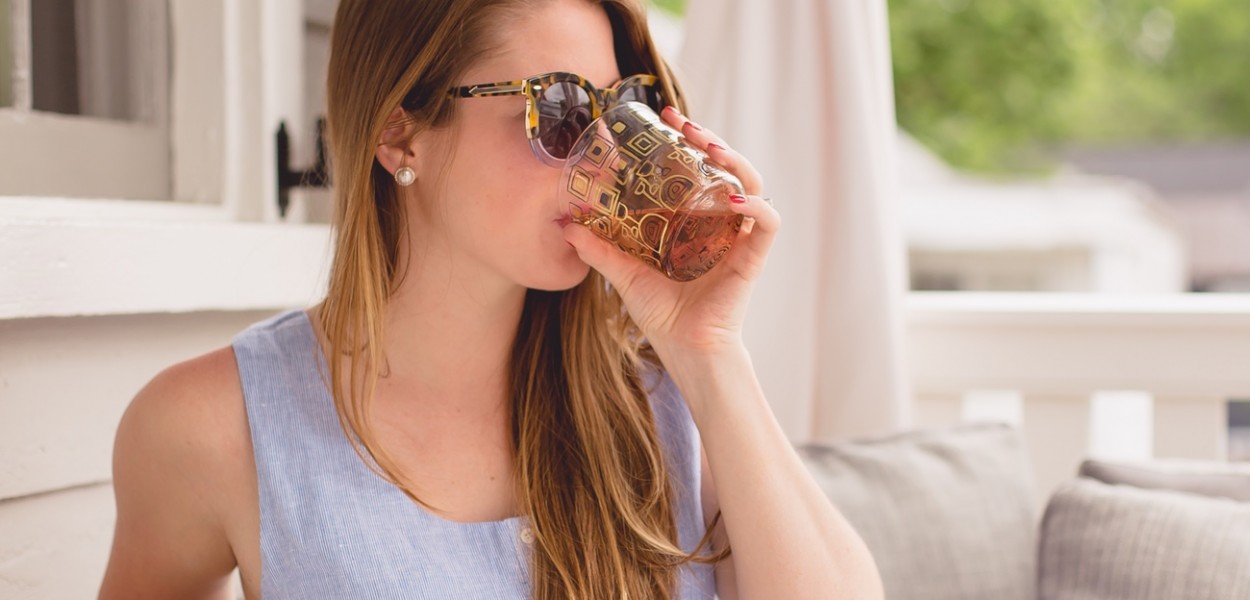 Hey guys, I lost my job in June.
I started writing this post a month ago, but wasn't really sure what I wanted to talk about.  This post is more therapeutic than anything else, and I'm relieved that I have this platform to share my story on. Here goes:
Current state of mind:
What the heck.
What am I going to do without a job?
Will I be able to find a new job that I love?
Are my parents disappointed in me?
Is this embarrassing? I feel kinda embarrassed.
I miss my work family.
5 years ago last month I would have been celebrating 5 years at a company I had loved (and still love).  I would have lots of vacation time, a stable career, I'd work with amazing people, and I would have been getting by with my income, happily.  I could have had this all, but at the cost of little or no room for advancement in a career I wasn't super passionate about.  But, 5 years ago I might have been OK with that.  Fast forward almost 4 years, my passion and pull for creativity told me otherwise.
I made the choice over a year and a half ago to leave my, what was then a very comfortable life and career to join the social media community, and a platform that I thought was "so cool."  I did this because social media aligned perfectly with my own personal passions for blogging.  It was a path that I knew would eventually guide me to where I want to be.  I'm also a millennial so I make rash decisions because, YOLO.
Before making the move, many people questioned why I'd leave 'such a great company' to go to a place (Tumblr) where my future would be uncertain.  My parents were uneasy about my decision, and my co-workers at the time thought I was nuts, all for good reasons, of course.  Tumblr was pretty unstable at the time I was looking to make the move, and it was only becoming more unstable by the day.  Tumblr was acquired by Yahoo in 2013, and in early 2016 Yahoo was up for sale, and a month ago, acquired by Verizon, and as a result my job was eliminated.
You can only imagine how big of a wrench this threw into my life plans. Big 'ole fat ones.  It was also really hard to tell my parents because I knew this wasn't what they had ever wanted for me.  I'm not sure they were disappointed, because really, what could I have done?  My entire department was wiped out.  It was time to move forward and accept what had just happened.  Which means, booze (pictured above).  Just kidding, but really.
Working at Tumblr was such a great experience and I learned so much!  Everyday I had the opportunity to work with smart, creative and driven individuals, who fully respected one another.  I'm extremely sad knowing that we have all parted ways, though I'm hopeful that I will work with them again in some capacity.
Moving Forward:
Instead of crying (I did plenty of that), I'm working on a new approach, because the main reason for my inital sadness steamed from the sheer shock of being laid off.  I never thought I would be in this position and have all of  this free time to figure out my life.  What I do with this free time is entirely up to me and I plan to make the most of it; the next few months will likely determine the next 10+ years of my life, and I want to make sure I'm making the right decisions, find a job that I LOVE, and work really hard at finally being able to achieve some of the goals I've set for myself.  I see this period as more of an opportunity than a loss at the moment.
New York City does something to a person, and I think it creates dreams.  It allows you to believe that anything is possible with hard work and passion.  I currently have the opportunity to relish in this time and really dig into my passions, something I never thought I would have time to do.  I know that this period in my life is a time that I should be grateful for because I will (hopefully) never have this again!
If you're curious what I'm focusing on now.  I've been spending a ton of time working on Vita Brillanti, creating content more frequently and spending more time on projects that I'm excited about.  I also started to finally get into video, and have launched my Youtube channel, Vita Brillanti. GO CHECK IT OUT!  I'm looking forward to creating a lot more video content since I love creating videos – they are just a pain to edit!  My days also involve lots of job searches, I'm looking for a job that I will be obsessed with, so the process has been a lot more tedious and selective than it has been in the past.
I'm looking forward to the future, and I'm grateful to finally be able share this here, thank you for letting me vent.
XO