Native American Museum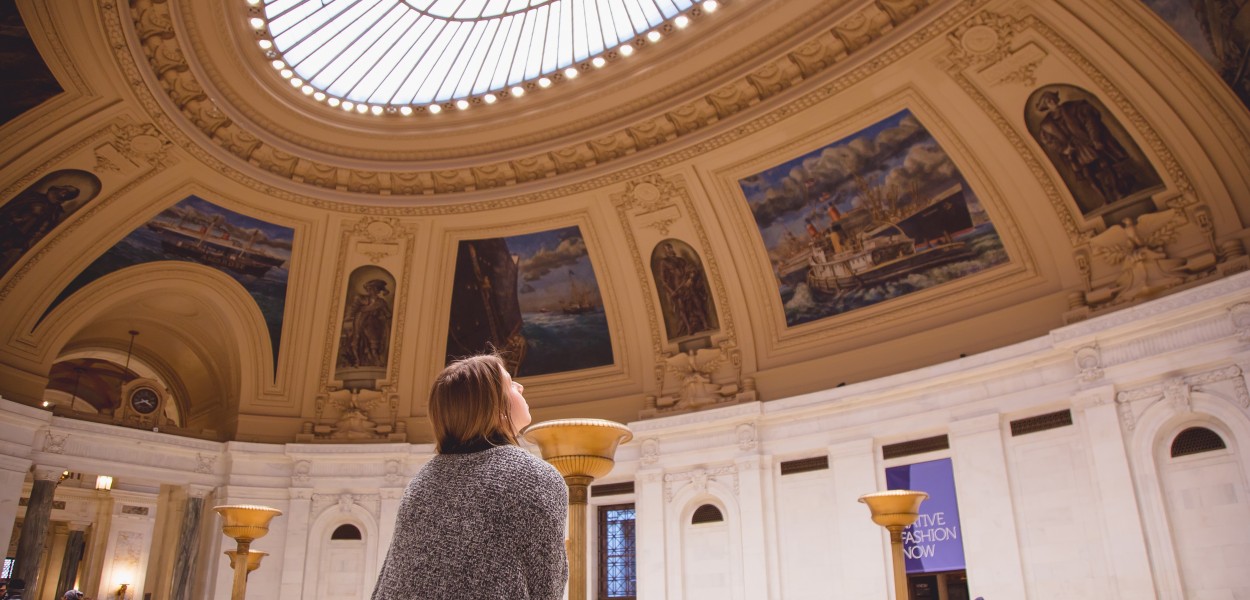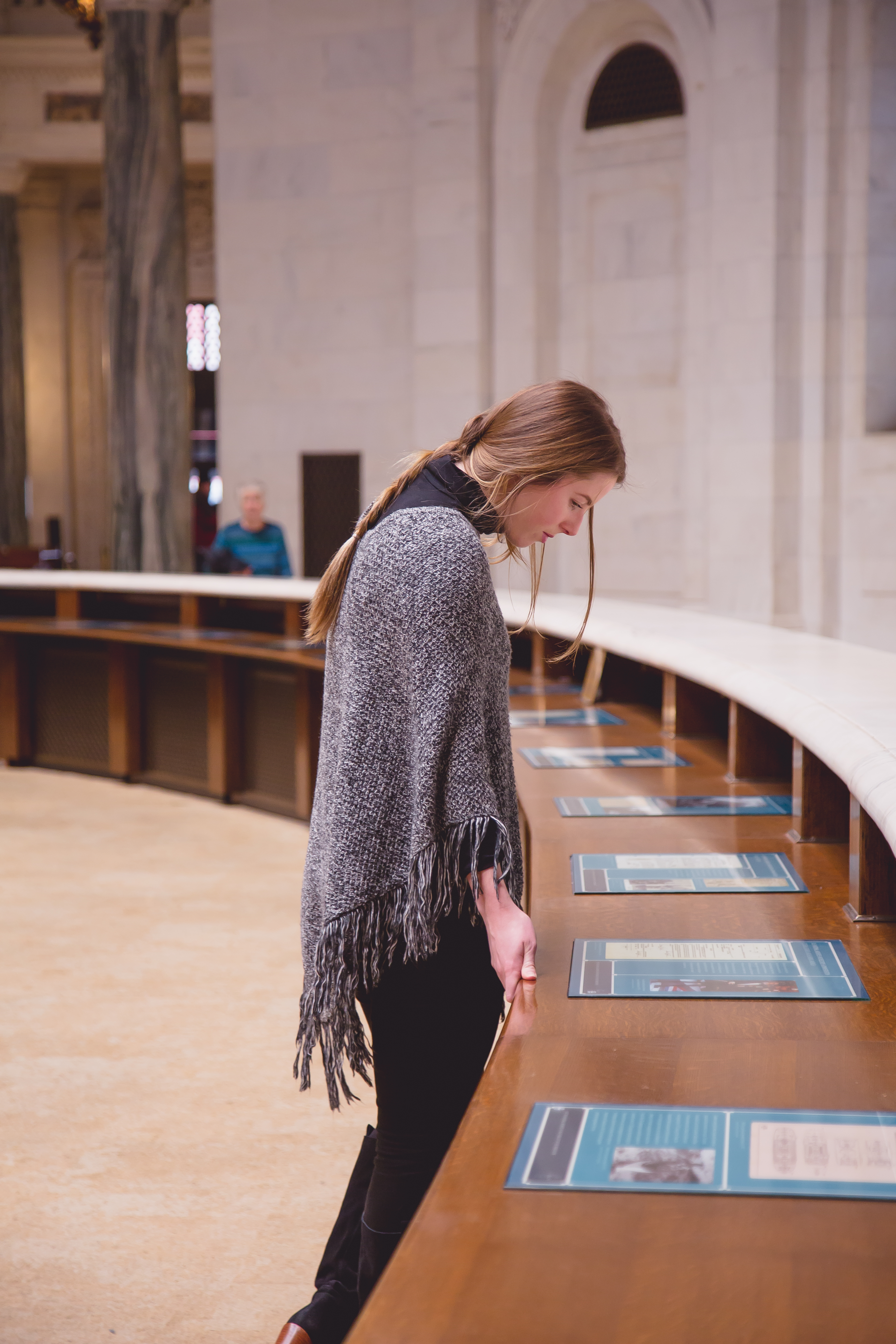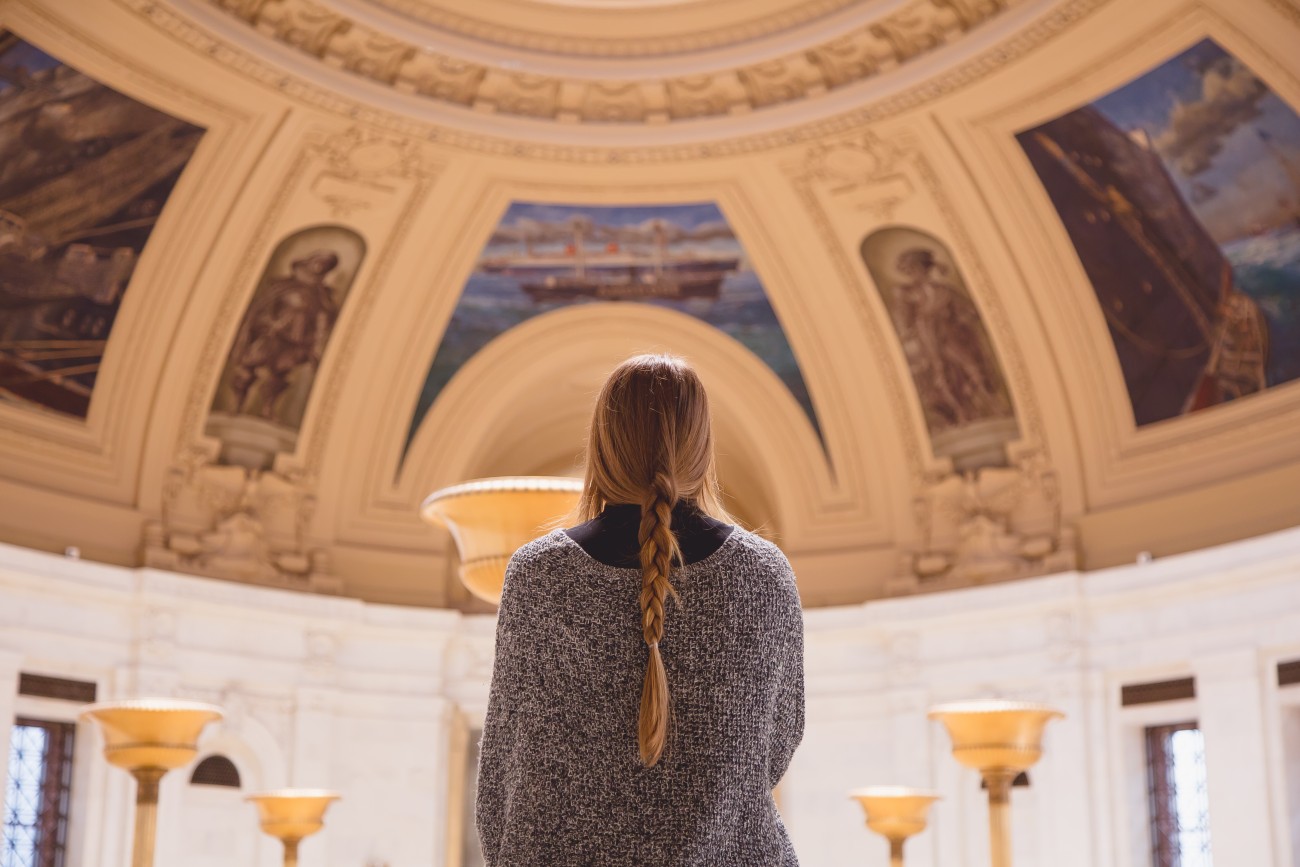 Outfit: Poncho (similar here and here), J.Crew Turtleneck, Jeans,
It's hit the point recently where it's too cold to be outdoors.
Honestly, as a whole this winter has not been THAT bad, but the bast few weeks have been bone chillingly cold. To the point where getting out of bed on the weekends is a feat. Because of the weather, I've been trying to plan things to do that involve being indoors, but also get me out of the apartment.
There is the Native American Museum right around the corner from us down in Bowling Green. I've been walking past it for years, but never made the effort to check it out. With the weather being so cold though, we recently had the opportunity to take a look around. With free admission, it's a random fun activity for the weekend. I actually enjoyed it a lot more than I thought I would – I'm not really a history buff. There are a lot of archives to check out, paintings, ceramics and native head dresses that I found to be so interesting. The building itself is gorgeous. I want to go back in the summer with a brighter outfit on to take some photos in – our camera died midway through our tour!
I'm starting to get really sick of this whole winter situation. I'm counting down until our trip to Mexico, just a couple more weeks!!
XO