#NationalStripesDay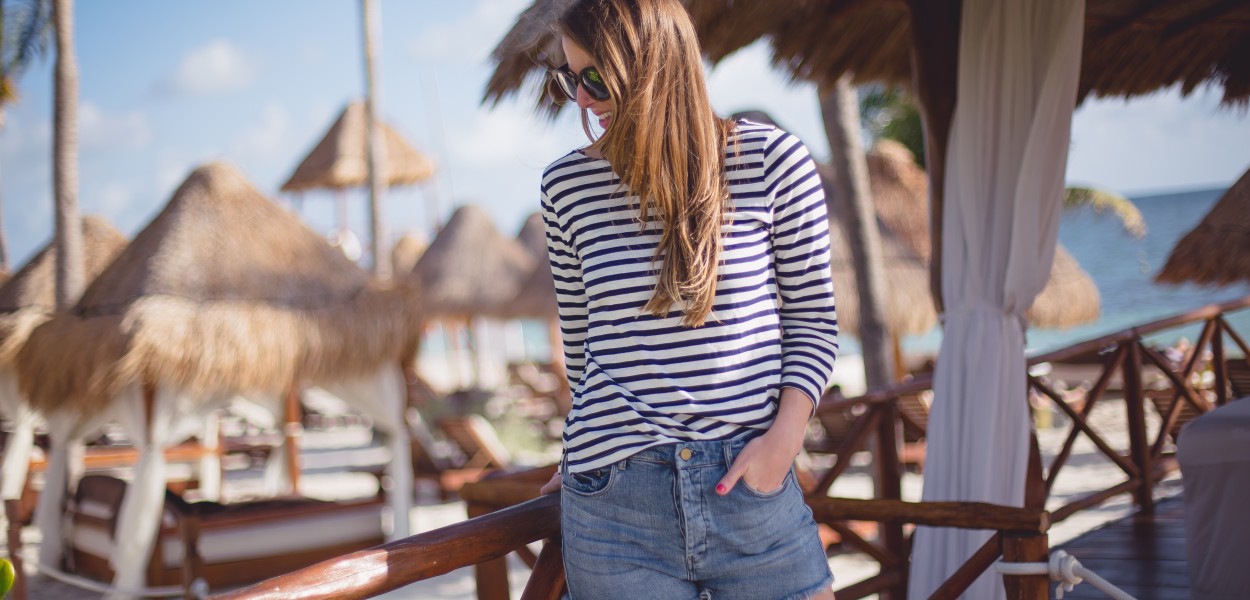 Happy #NationalStripesDay!
Some striped favorites: Ruffled Top , Colorblock Earrings, Wide Leg Crop Pants, Cotton Poplin Top, Cotton Shell, Bell-Sleeve Top, Striped Tee Dress
J.Crew has officially created a new holiday dedicated to Stripes, and when I heard about it I was pretty excited. Having a national day dedicated to wearing stripes is so great!
As a child I was always told that stripes can be unflattering on everyone, so I always avoided buying any clothing items with stripes, but now, I realize this was real far from the truth, and that stripes are the best! In the past few years I've started gravitating toward stripes in more ways than one too; striped pillows, striped clothing, striped rugs, and even striped sweaters for lex (palm to forehead). Once you start, you can't stop, I guess! Needless to say, I'm pretty excited about this new holiday – that rhymes!
I brought one of my favorite J.Crew striped tops  – last seen here (similar here) down to Mexico as a good option for a pull over to stay out of the sun, and also to coverup at night if the weather got chilly, which never ended up happening. Each day, Jordan and I got up as early as we could (which wasn't as early as we would have liked) to take a walk around the resort and on the beach – I loved these walks so much. I always threw on this top for our walks since it provided a lot of extra coverage. I can't tell you how much use I get out of this – it's a classic for sure!
Happy National Stripes Day, friends!
XO