Mixed Denim Skirt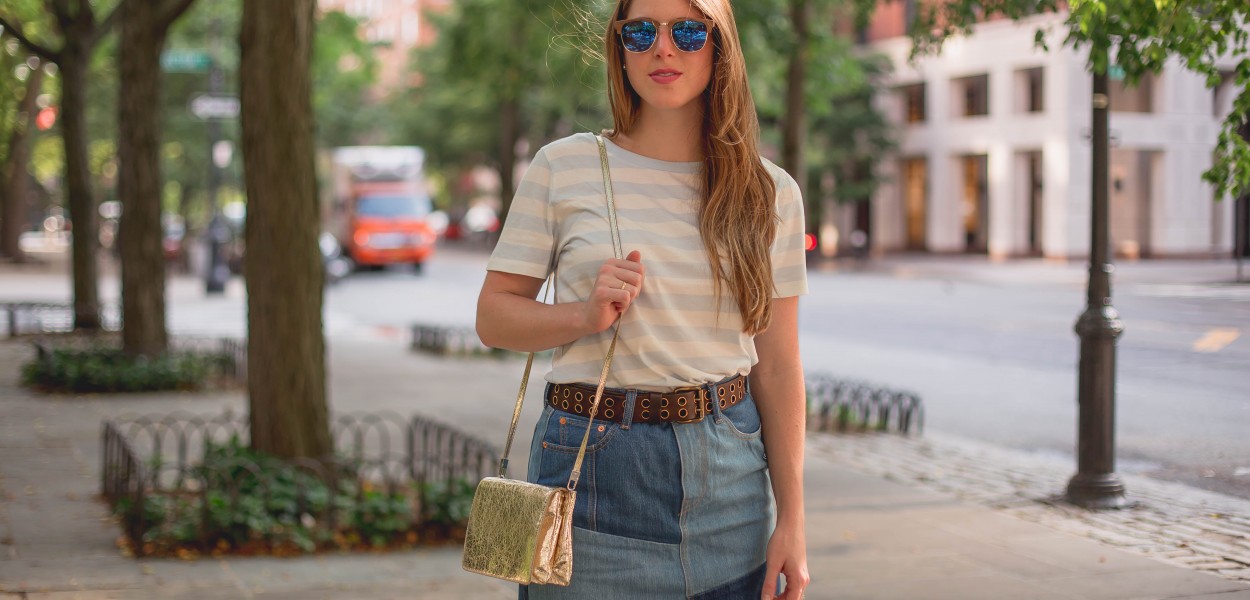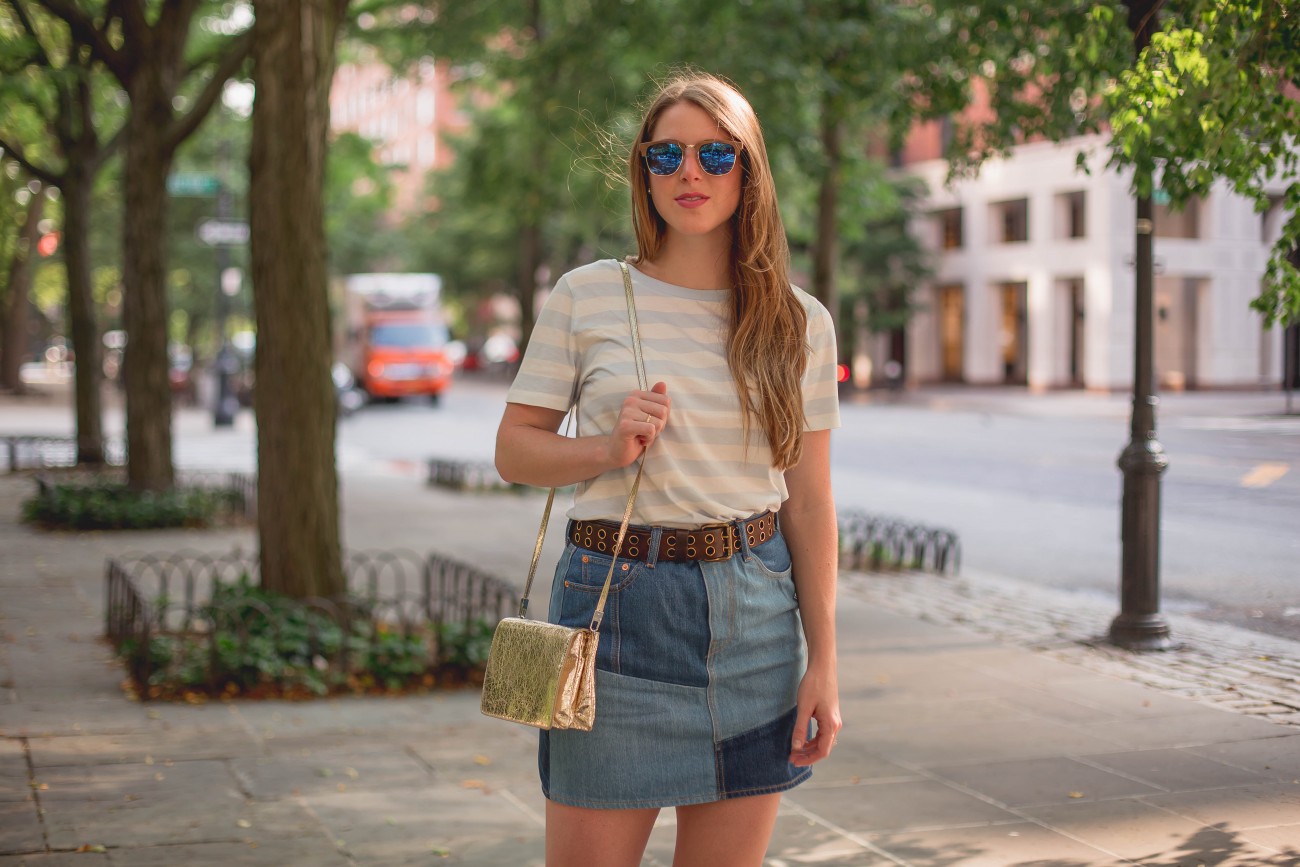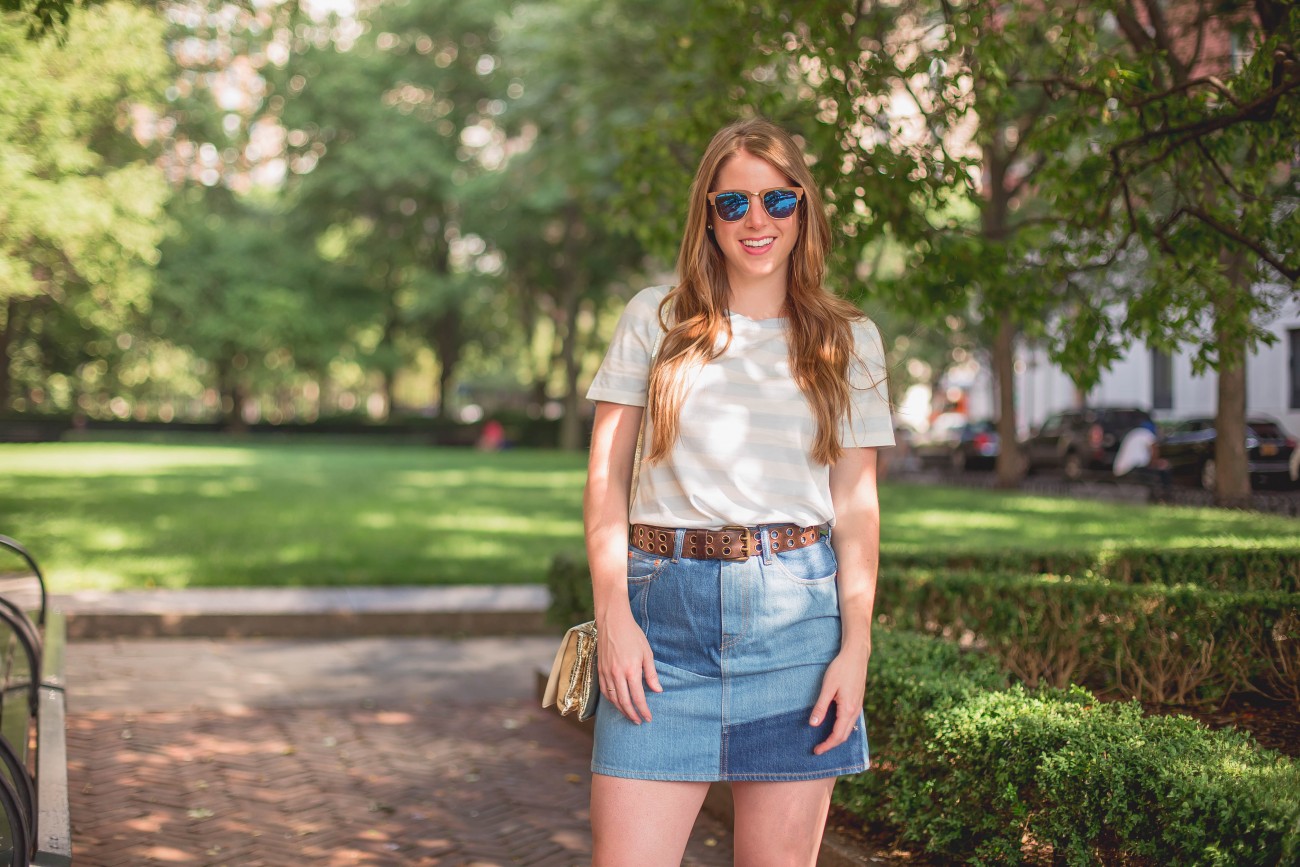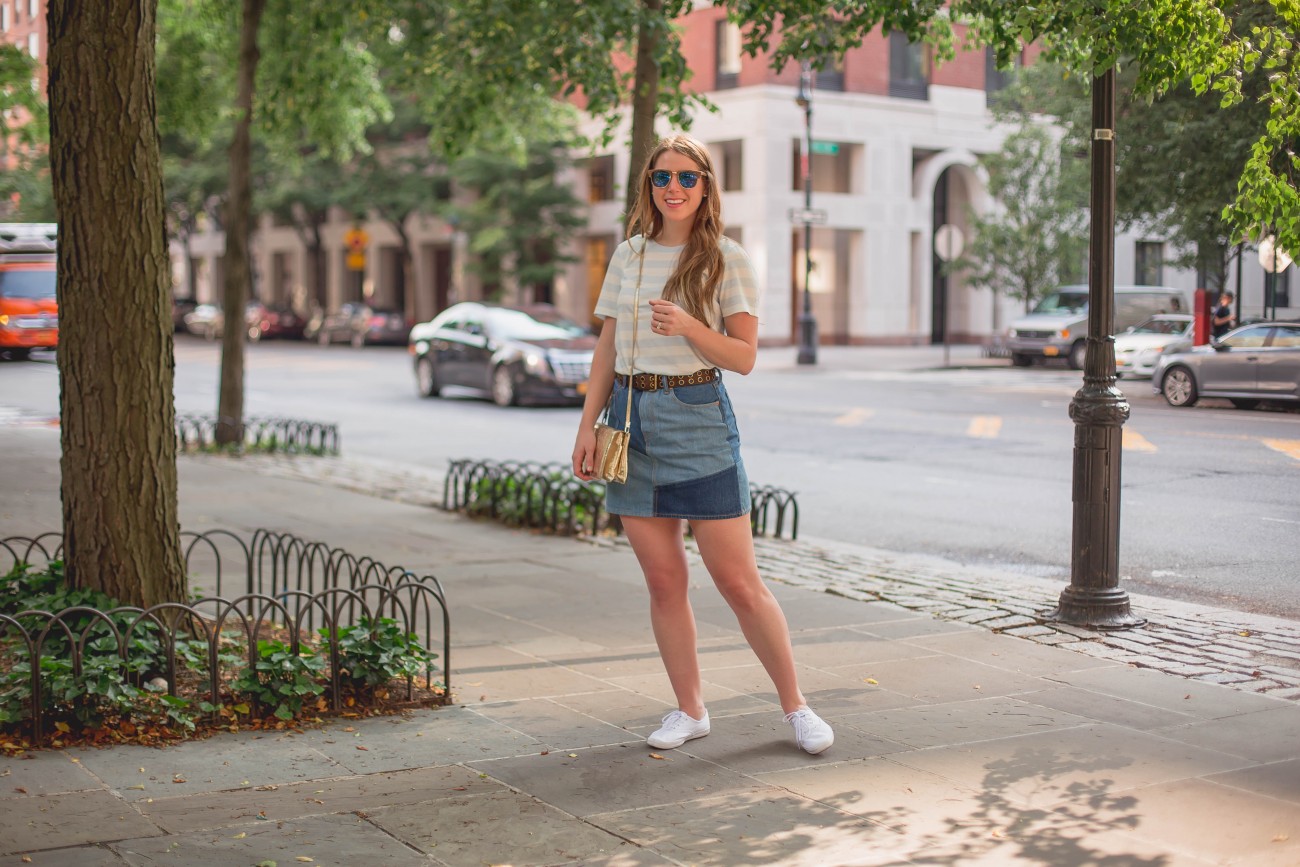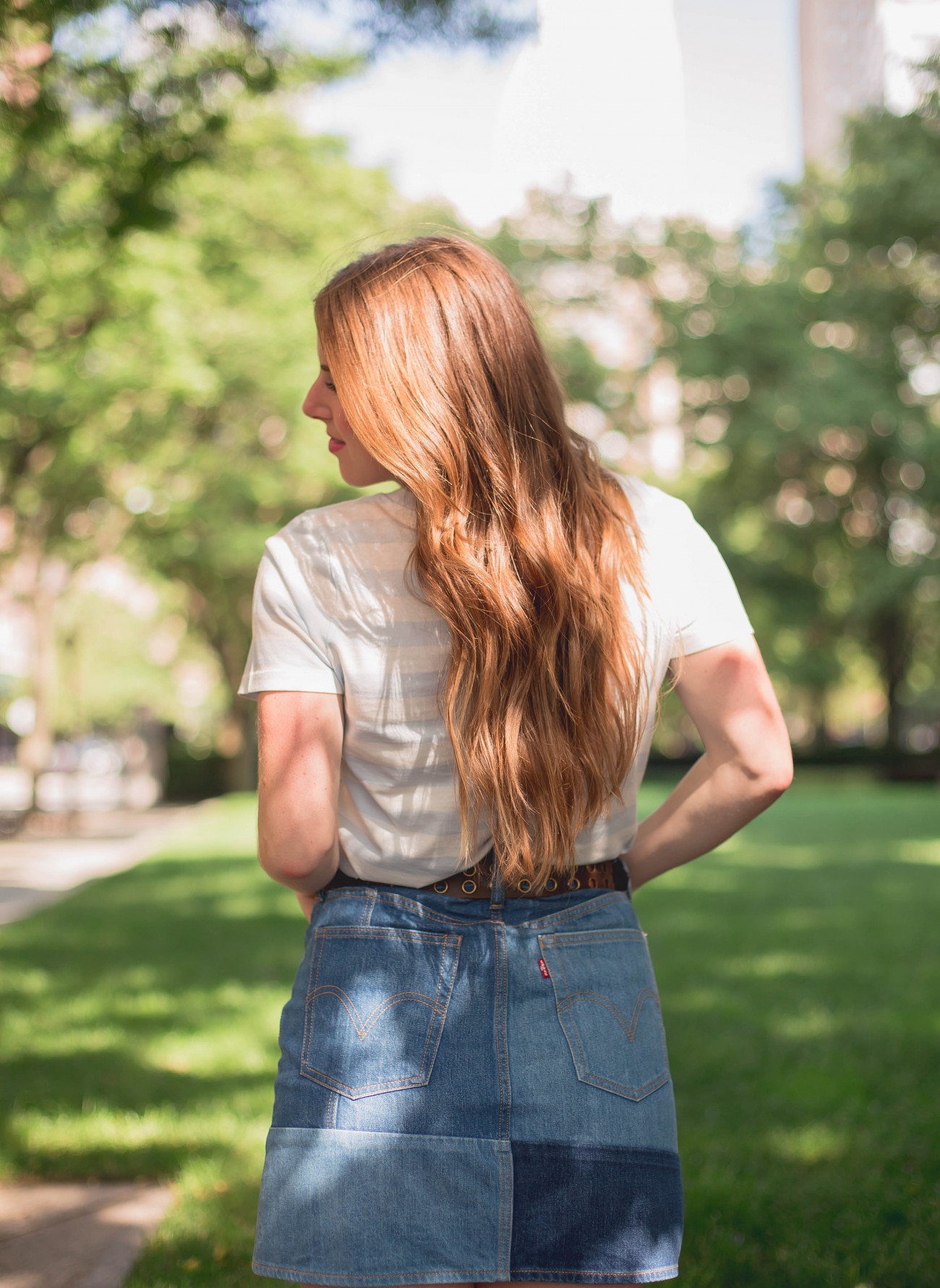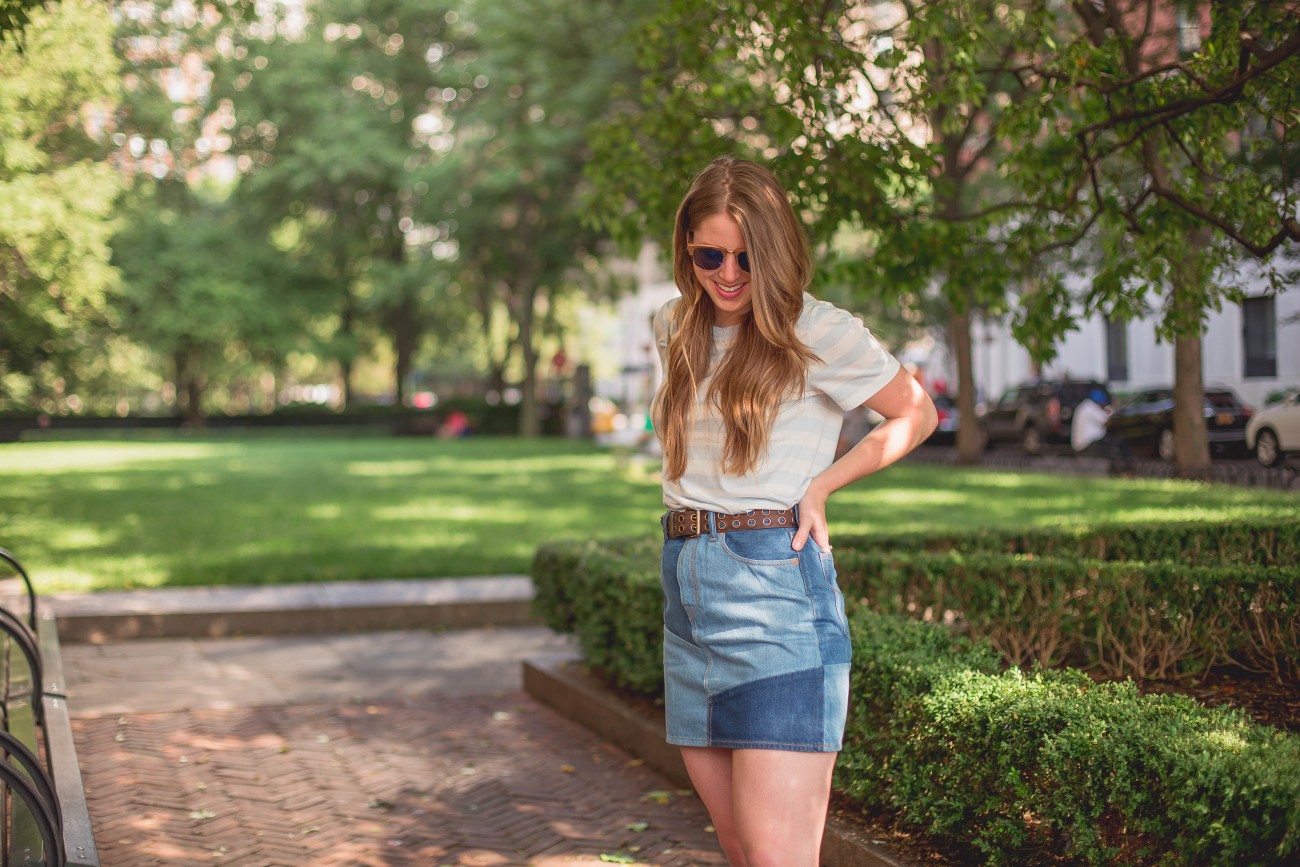 Outfit: Jean skirt (similar here and here), Purse, sold out (similar here), Relaxed t-shirt (similar here), Keds sneakers, Woodzee Sunglasses
I finally threw on my jean skirt that I've been wanting to wear for a while. Don't ask me what took me so long, because I can't answer that, BUT what I can tell you is that I've found a new love for jean skirts.
And, yes, jean skirts have been back in fashion for a while, but I wasn't ready to get back into the trend until just recently when I found this mixed denim skirt at anthropologie. For me personally, I really love the idea of a simple tee shirt with a jean skirt, and I think that's because I used to style my jean skirts like that as a teenager. Some of my favorite t-shirts that I have now are from COS. They are under $20 and are great quality! I just had to have this blue and white stripped one I found the other day!
The past few weeks – I'm sure you're sick of hearing about it – I've been staying close to home because of my knee issues, so the other day we took a short stroll out to the water because it was so gorgeous out. The sun was working it's way down the horizon and all of the buildings downtown, and across the river in Jersey City were glistening. It's one of my favorite views during the summertime!  After the sun set, we had some exciting grocery shopping to finish up so that we could make dinner.
I'm really looking forward to fully healing my knee so that I can move around more easily and venture outside of the apartment without pain, for a longer period of time. It's the summer sunset strolls along the water that I'm currently missing the most. I'm heading up early to Syracuse for the 4th of July holiday tomorrow. This way I'm able to spend some extra time with my family. It will be nice to get out of the city and be able to move around via car so that I don't have to walk everywhere!
XO