Memorial Day Skirt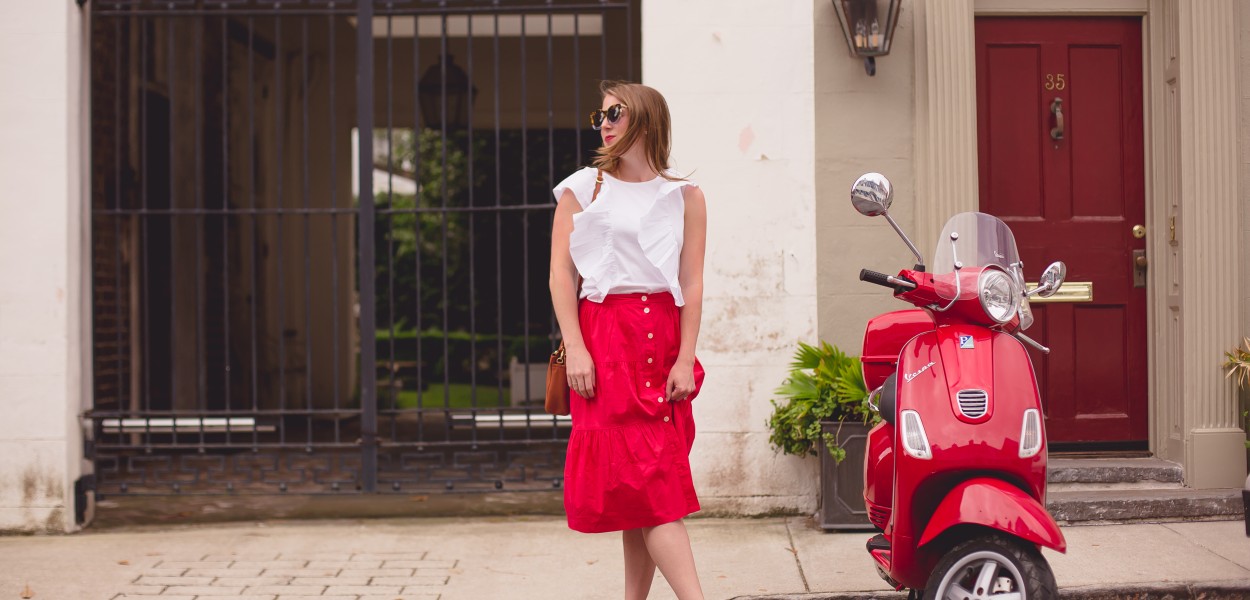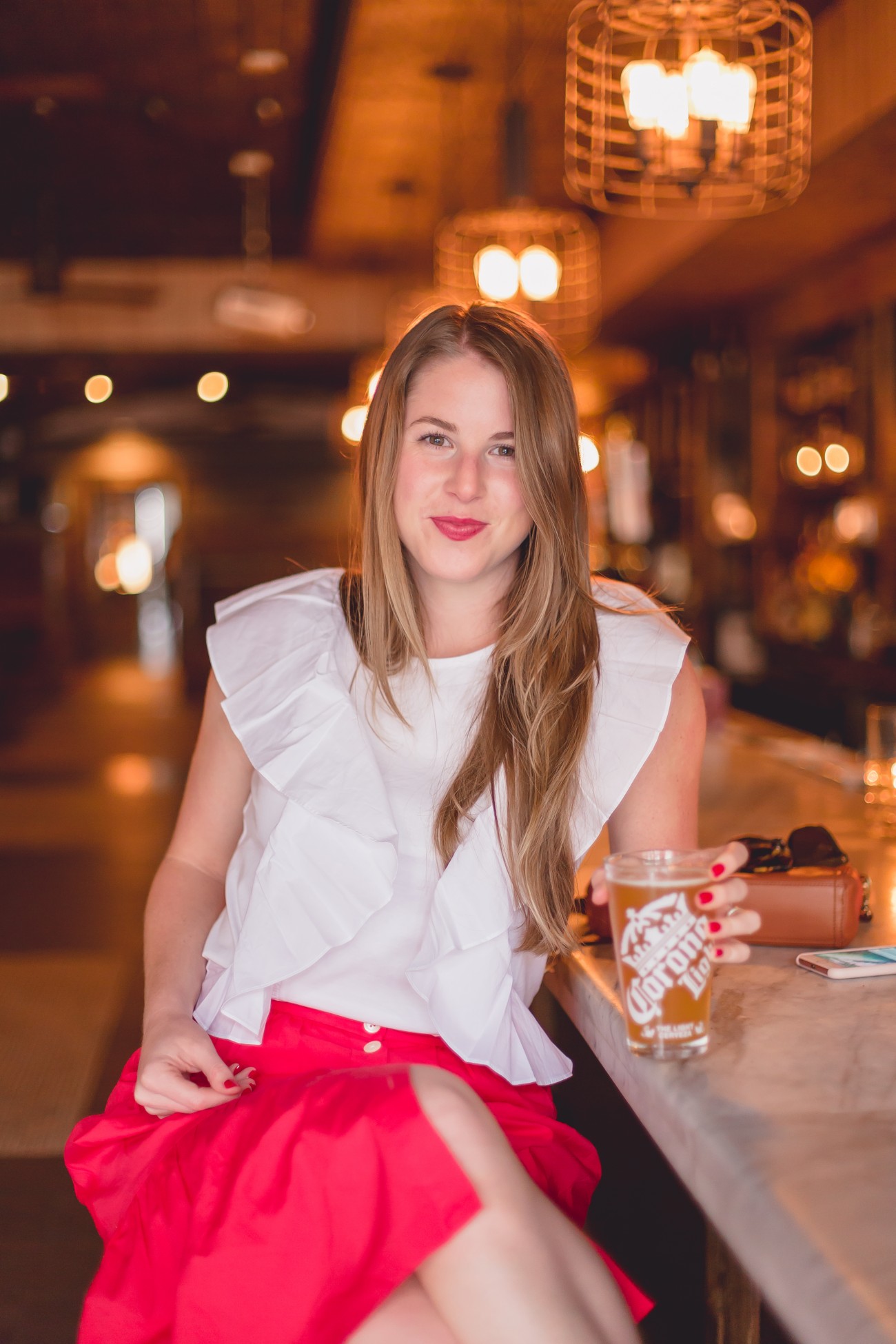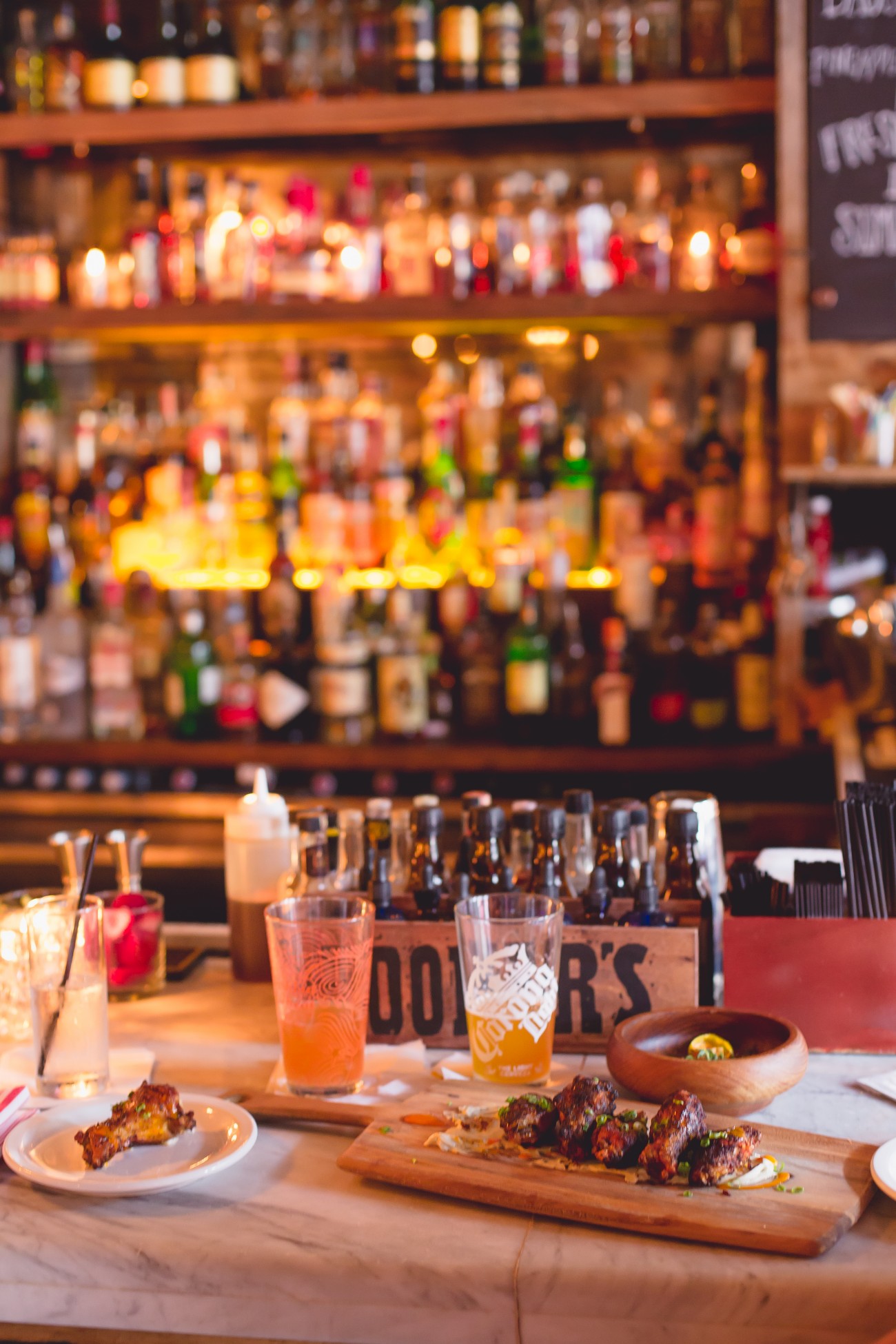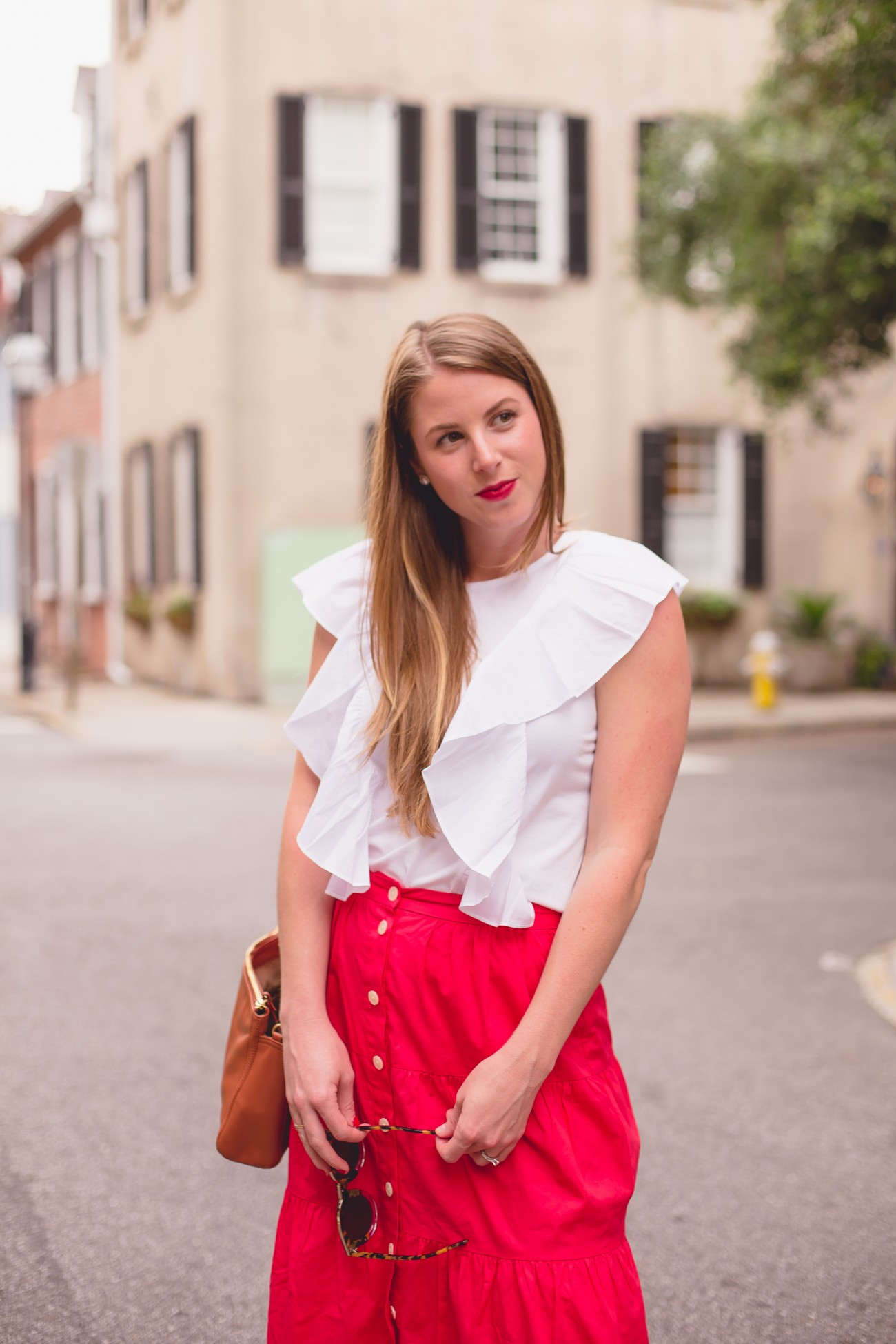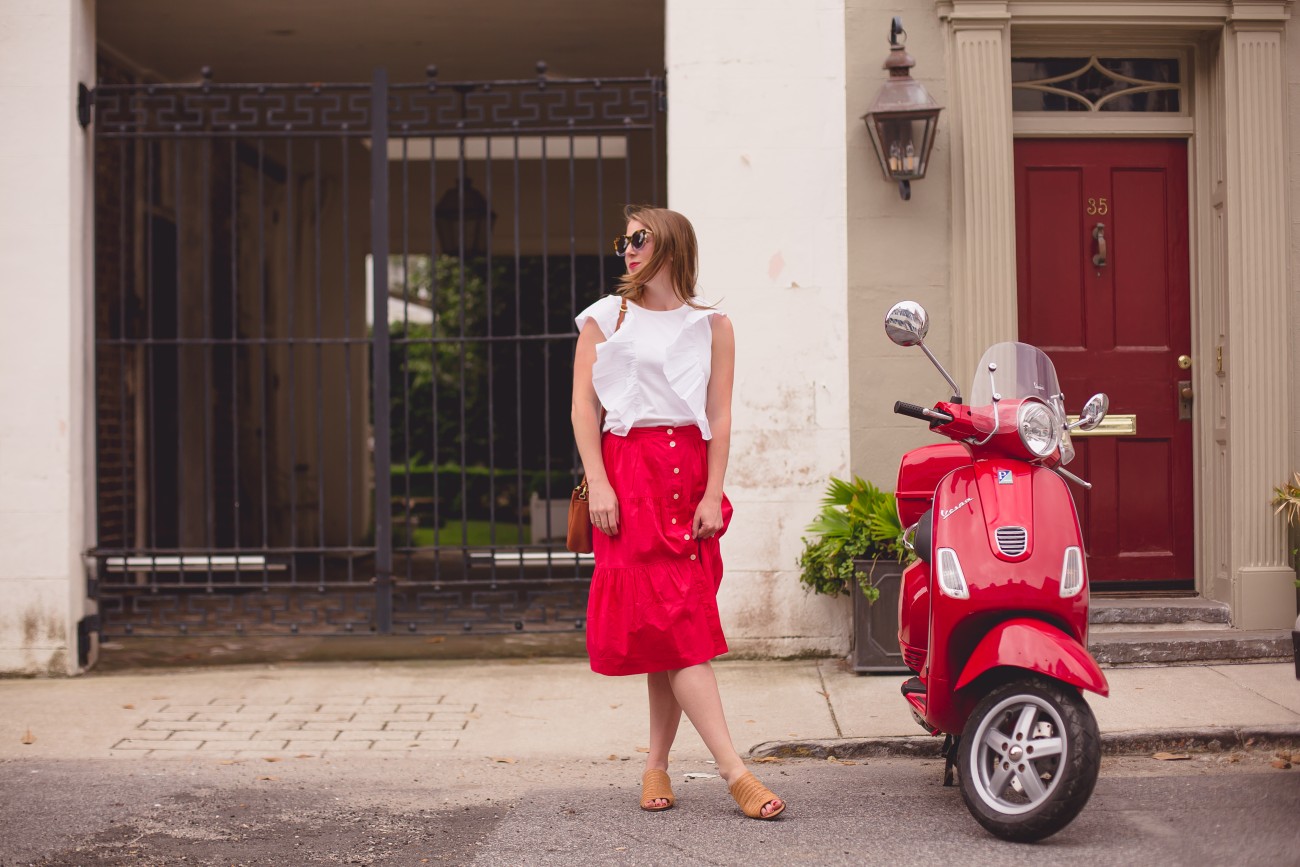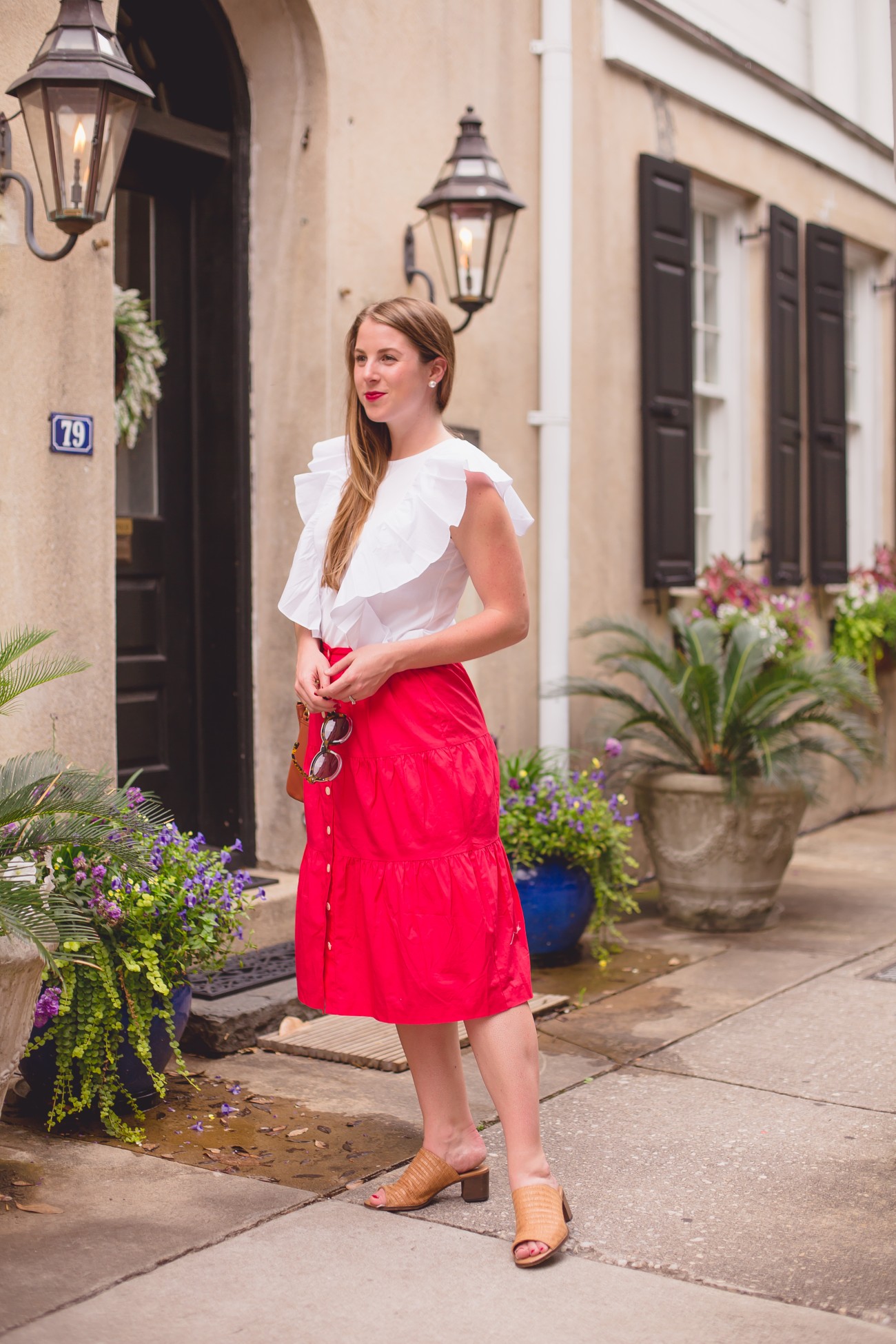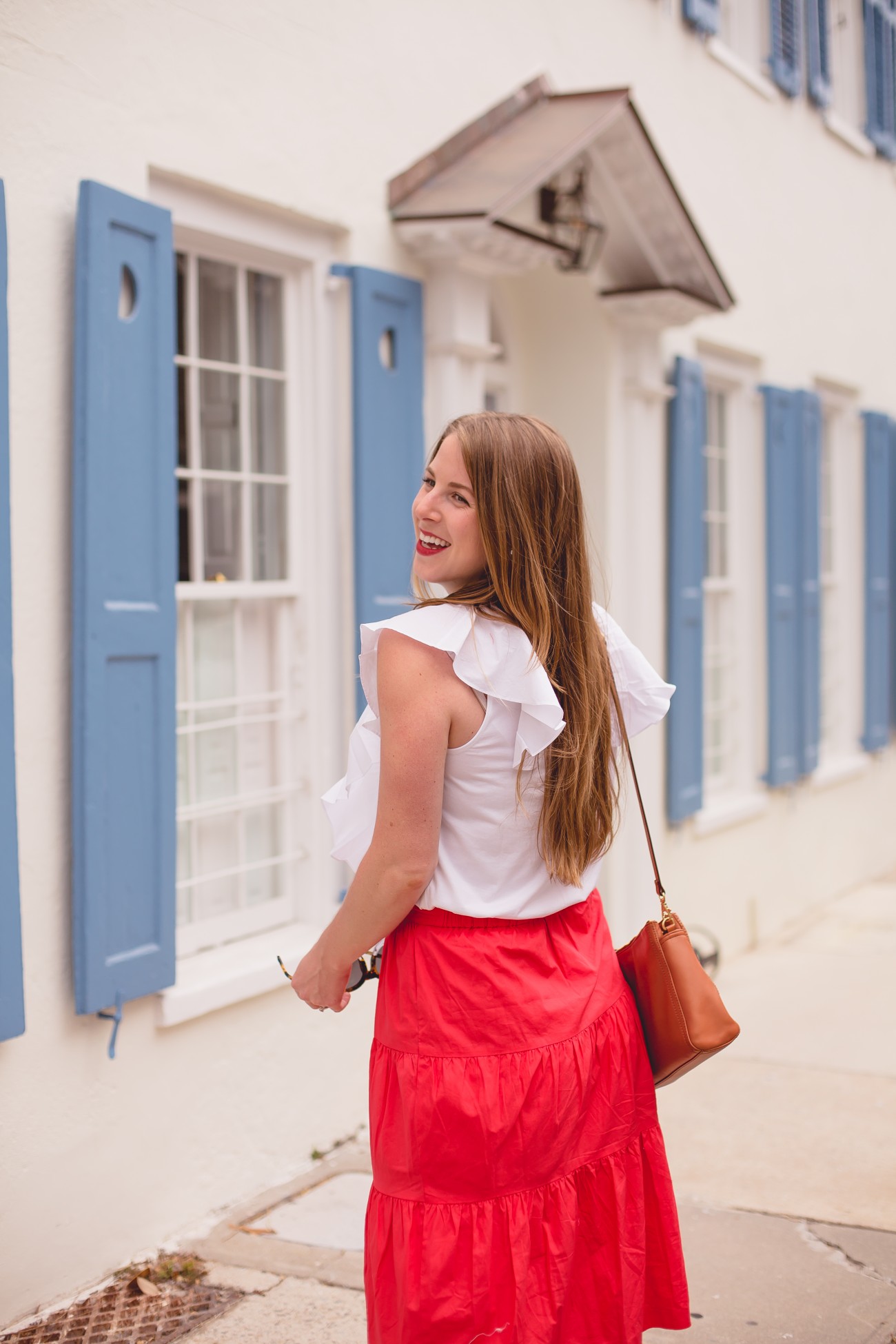 Outfit: Madewell Skirt (similar here, and here), J.Crew Top , Blank Canvas Heels (also love these, these and these)
Memorial Day Weekend is HERE! Welcome summer, sunny days, BBQs, happy hour and beach days!
Memorial Day Weekend is one that I think most of us look forward to as soon as Labor Day has ended, and I'm SO happy that it's finally arrived. To prep for summer, I've been on kind of a shopping kick searching for great summer items, including a Memorial Day outfit. I came across this skirt that I fell in love with (also love this one) which is everything I could possibly want in a summer skirt; light weight, colorful, easy to mix and match, and most importantly, it's very comfortable.
I brought the skirt with me to Charleston and paired it with this ruffled top to add some flare. I felt so fun in this outfit, I wish I could wear it everyday!
And if you're wondering, we had the best time there –  I'm so sad it's already over. I felt like we'd been looking forward to the trip for so long, and then POOF! It's over. While we were there, we did a lot of exploring on bikes, which I think is the way to do it. I felt like I saw the whole town in a few days, and while we weren't able to do everything we wanted in such a shot amount of time, I got a great first look and I'm already planning our next trip back!
One night, we stumbled upon this bar/pub called Prohibition, which, if we had one more day, would have gone at least one more time. We were starved so we sat at the bar to grab a couple beers and some snacks. In terms of food, Pimento cheese is really big down there, so we got some pimento cheese poppers as well as some delicious chicken wings. While chatting with the bar tender, we found out that he was also from Syracuse so we had a great conversation, and turns out he knows one of my best friends! Such a small world. Needless to say, we had a great time there!
After some drinks we decided to head down to South of Broad and explore on foot a little bit more before heading to dinner. I'm still so taken aback by how gorgeous and colorful Charleston is. We walked around Tradd Street and Meeting Street for a bit before our stomachs growled for dinner.
XO