Mauve-alous!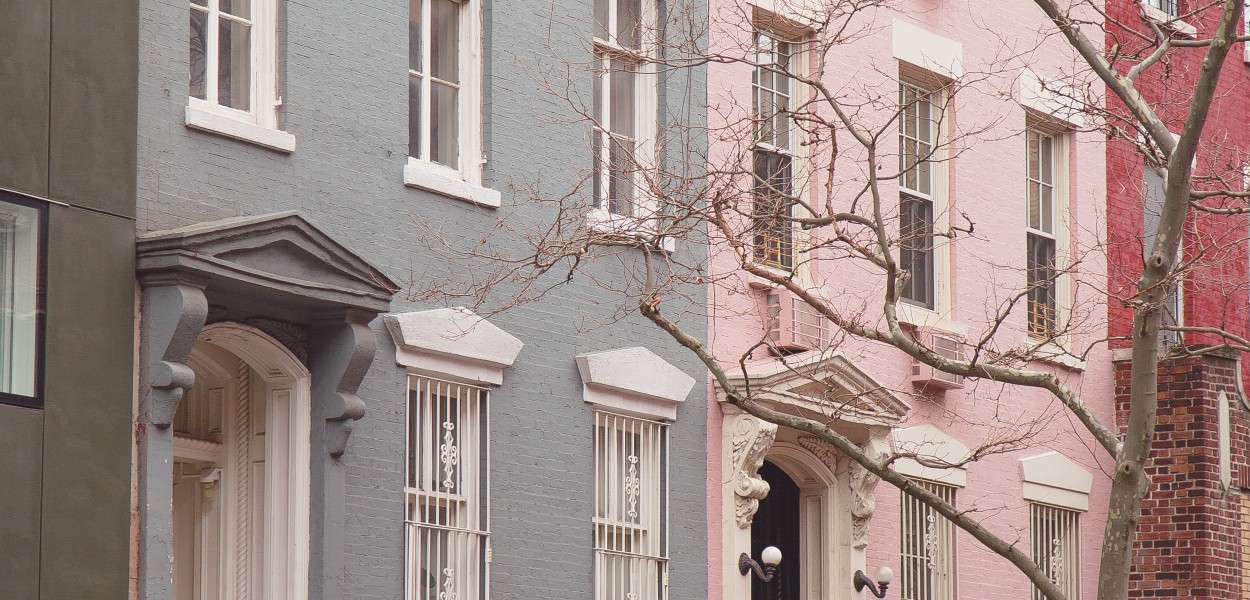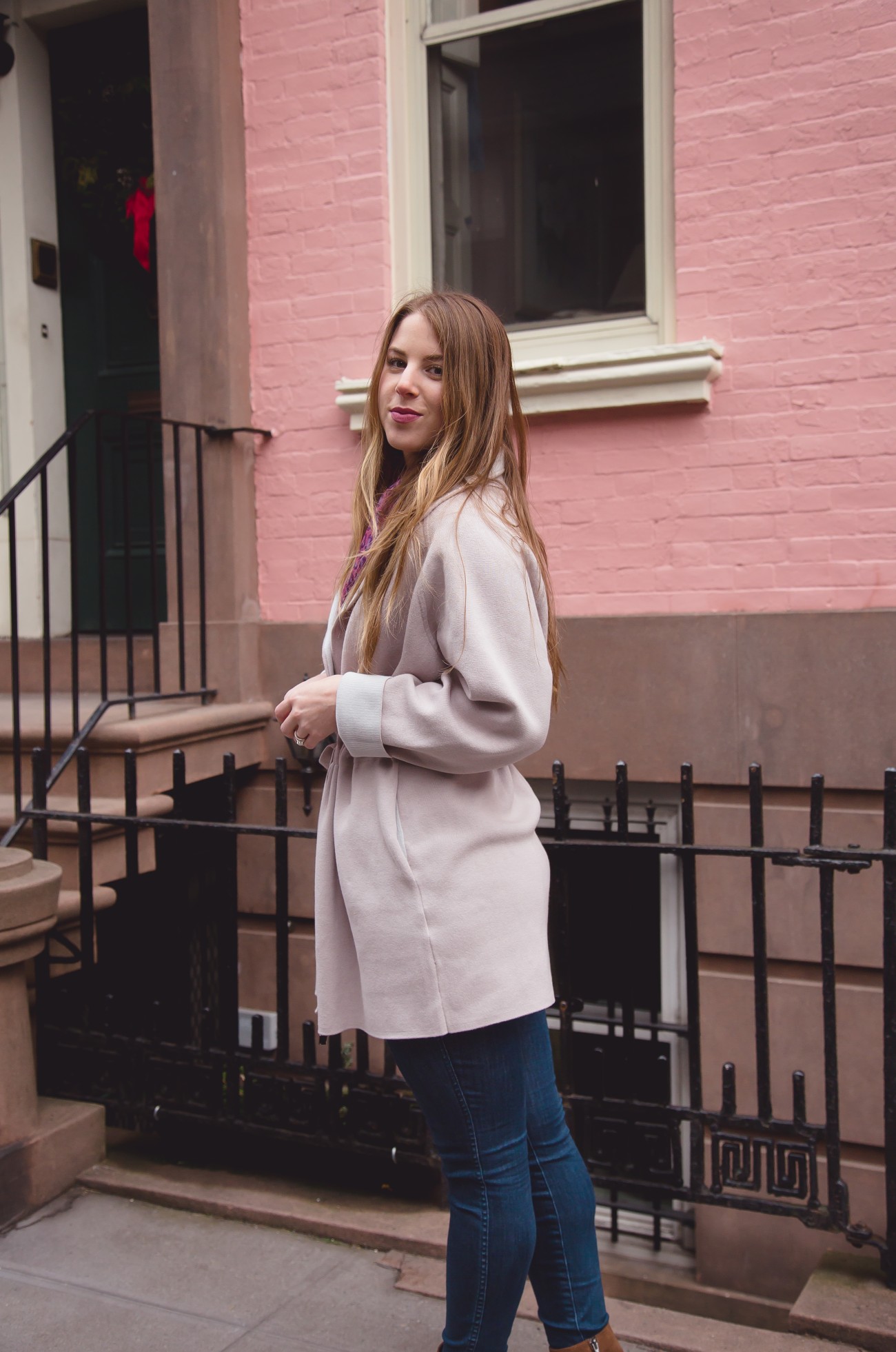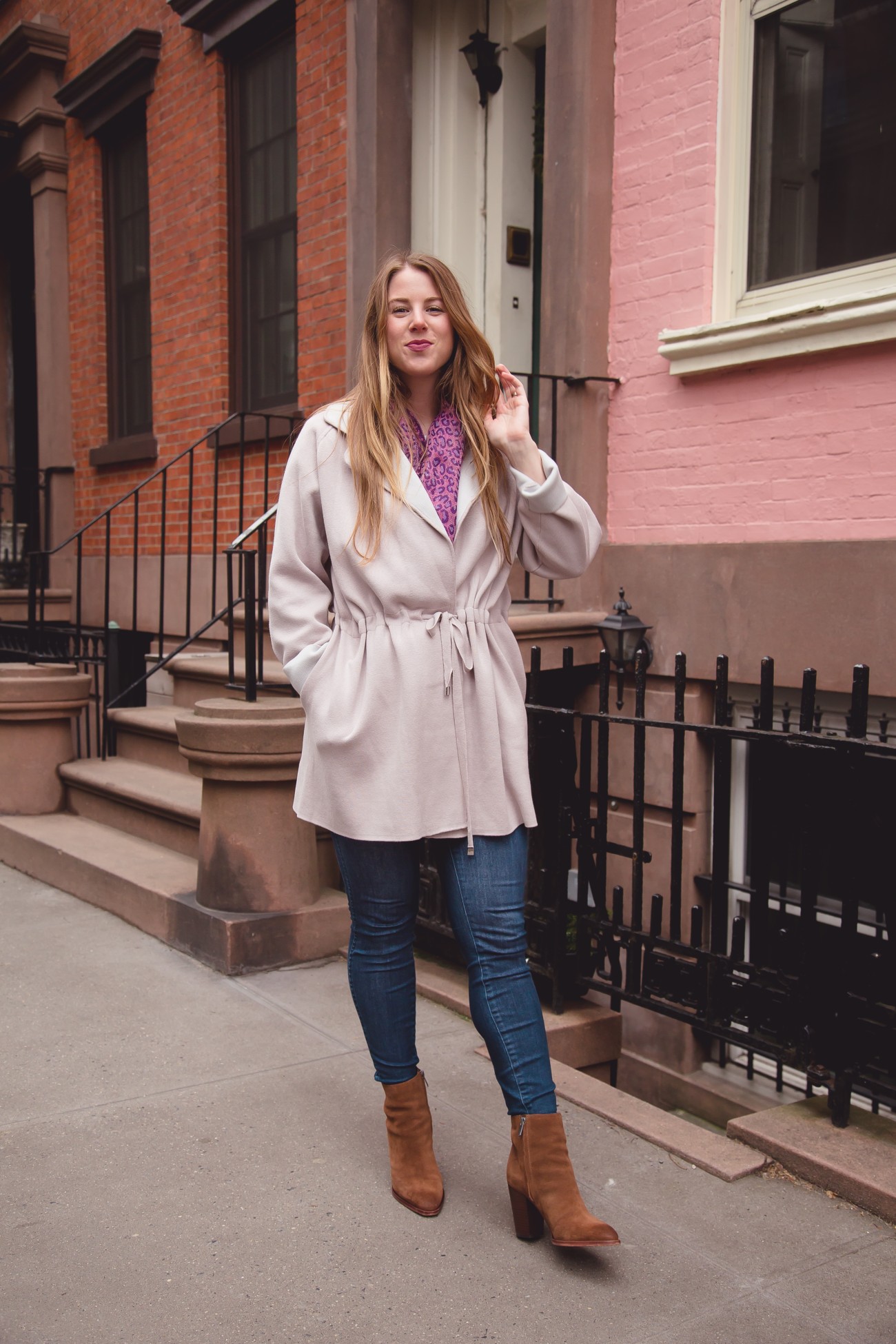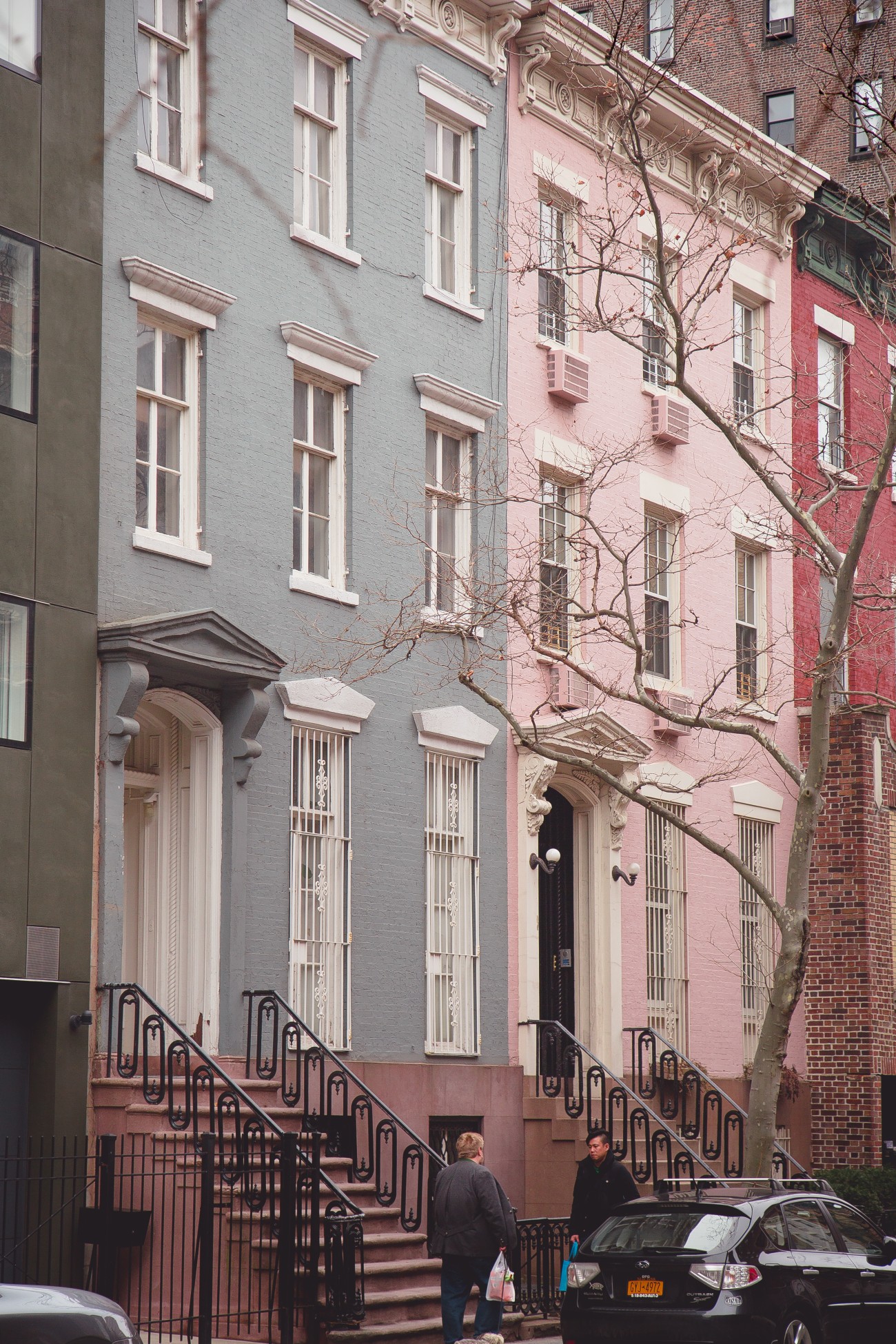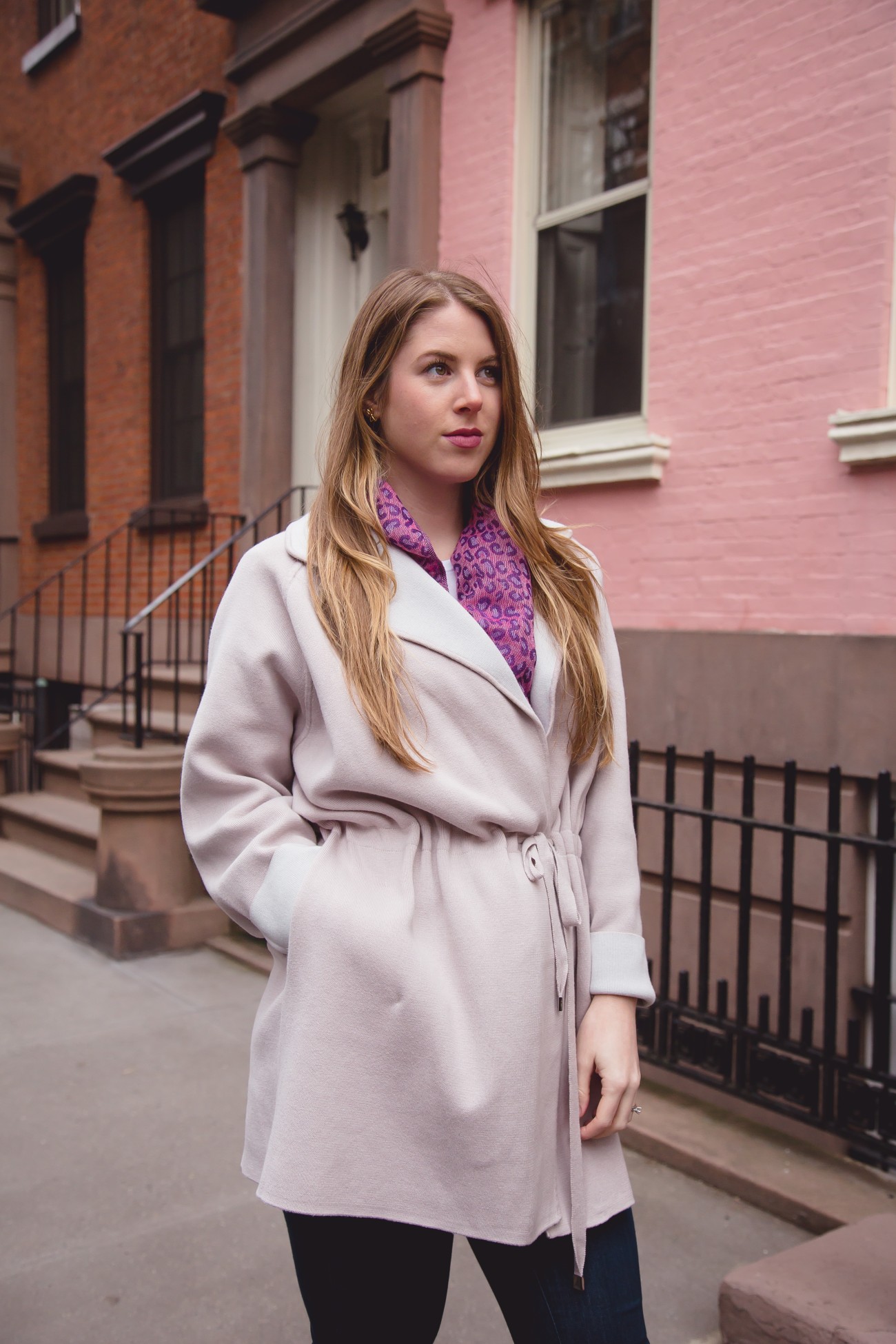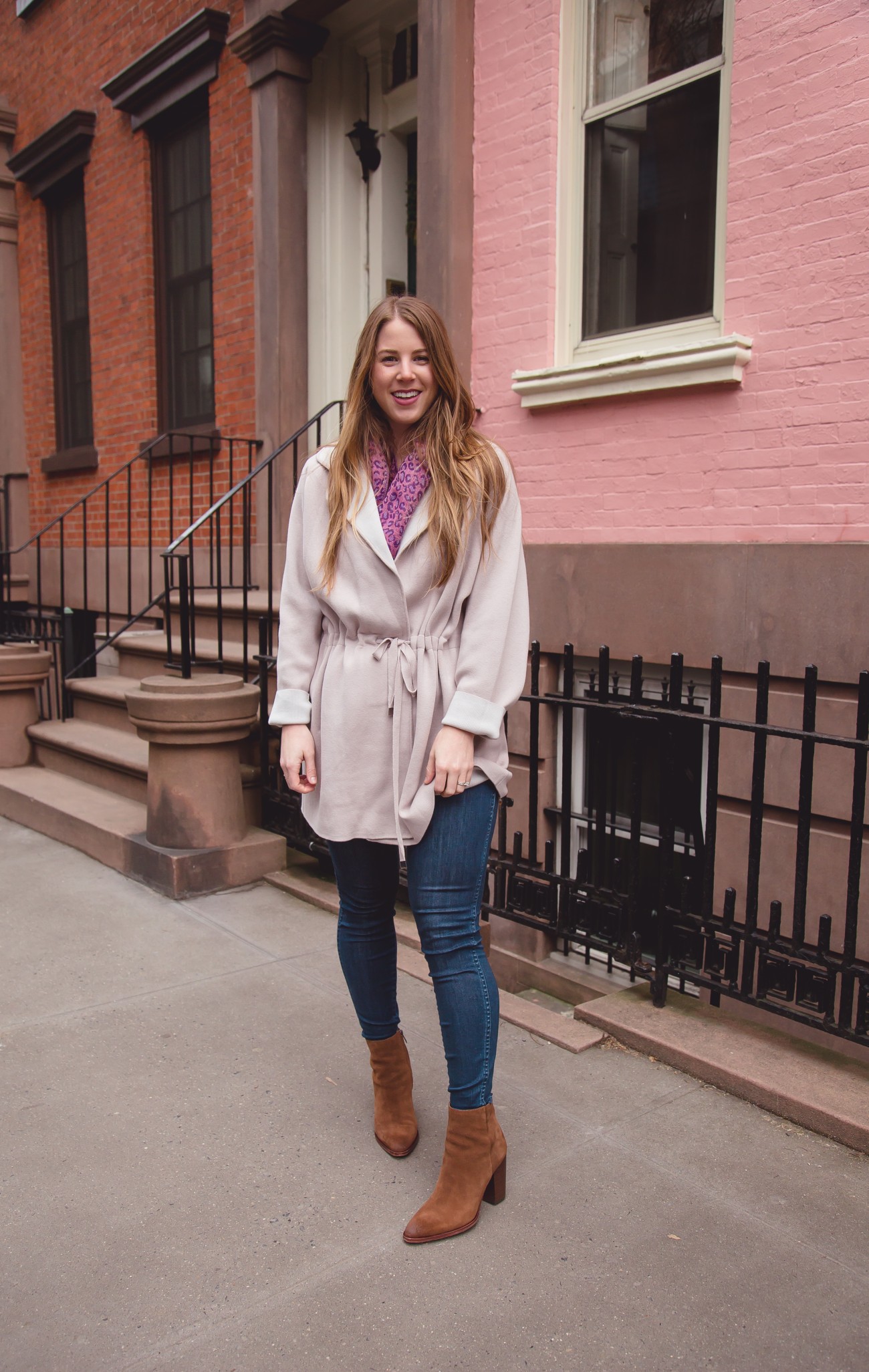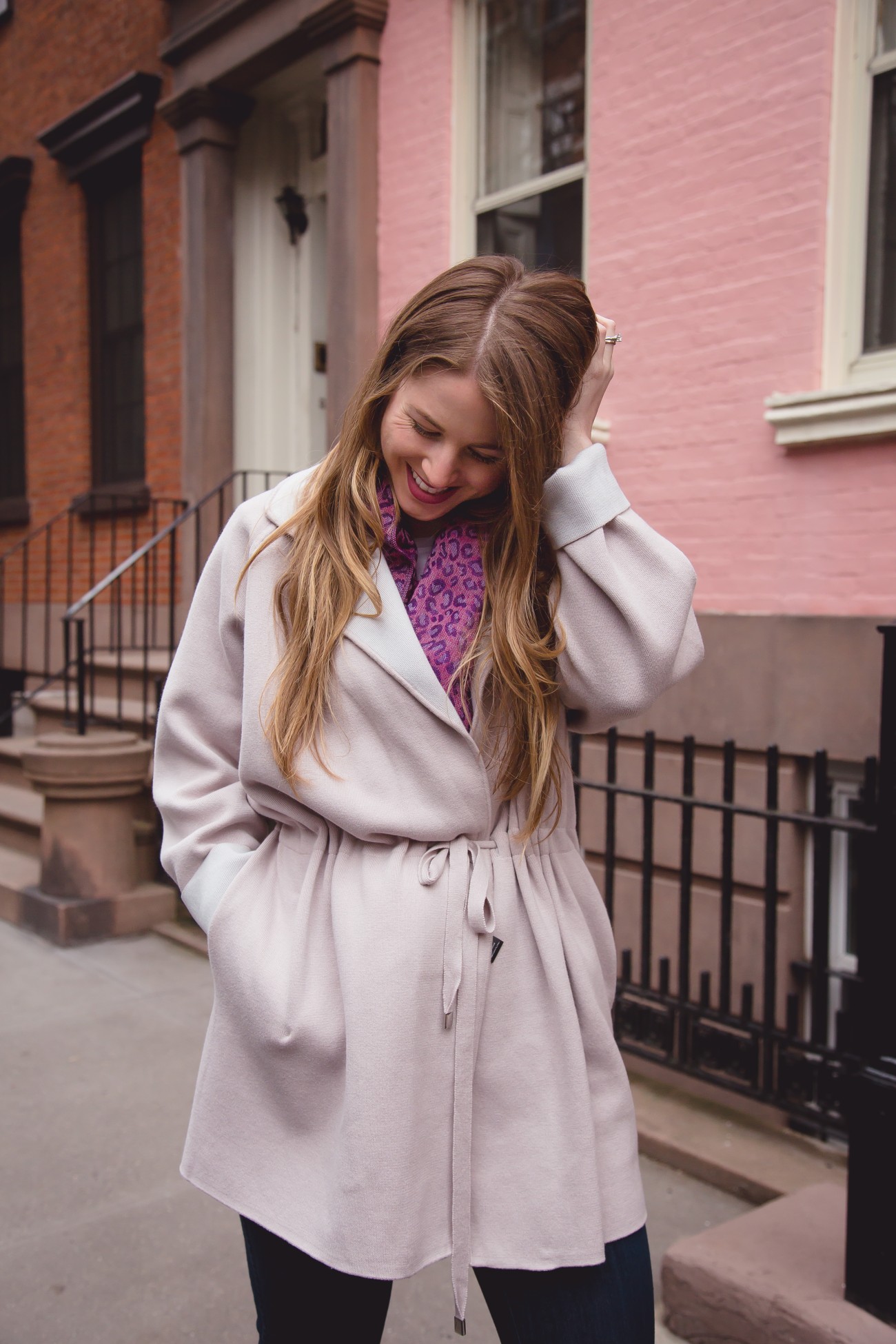 Outfit: Jacket, Scarf (similar here and here), Jeans, Booties (last seen here) – also love this color
Some of the most colorful townhouses are located right here in the city, you just have to find them.
The dreary weather is starting to hit us here in the city, so even more of a reason to get out of the apartment and try to find some color. I researched decorative doors and colored townhouses on Instagram earlier in the week, and found so many! A goal of the weekend – since we had little plans, was to walk around and find them. Easy peasy!
Lately, I've been exploring new streets and areas of the city. We've also been making it a point to try new restaurants since I tend to be a creature of habit. Since the winters can be hard, given the clouds and cold temperature, I'm making it a point to find more hobbies, and things that will get me out of the apartment.
I bought this mauve jacket while it was on sale at REISS, along with this one (seen here), and with the weather hitting 50's this week, I decided to bring it out. I love the chunkiness of it because it allows for lots of layering underneath for cooler temps, but I can also see myself wearing it a lot in the spring and summertime – very universal. One thing I have been telling myself for years, which I finally acted on this year, was to buy more jackets so that I'm not stuck with the same one all winter. This year I'm seeing that I have options and varieties, which are necessary in a city like New York where the weather is always unpredictable!
Before heading home for the day, we stopped at Sockerbit in the West Village. I can never NOT stop there when I'm in the area. It's my favorite candy store (more on my Insta stories too).
XO