Mani & Pedi Favorites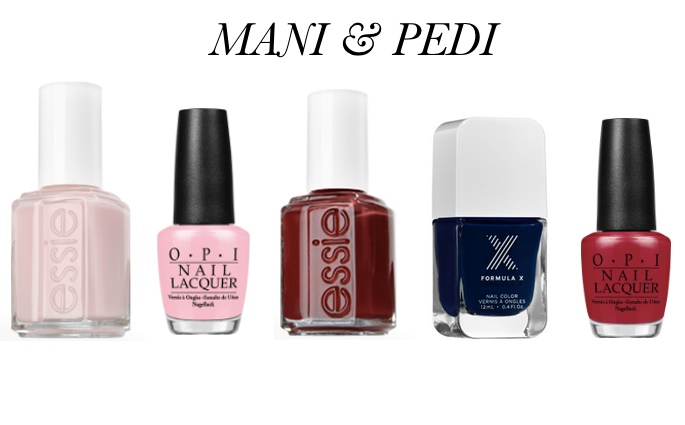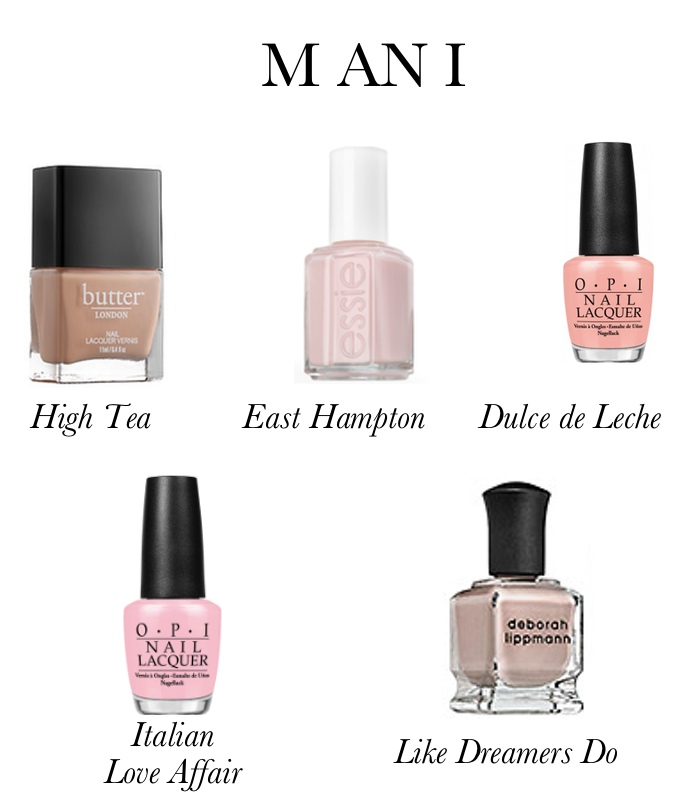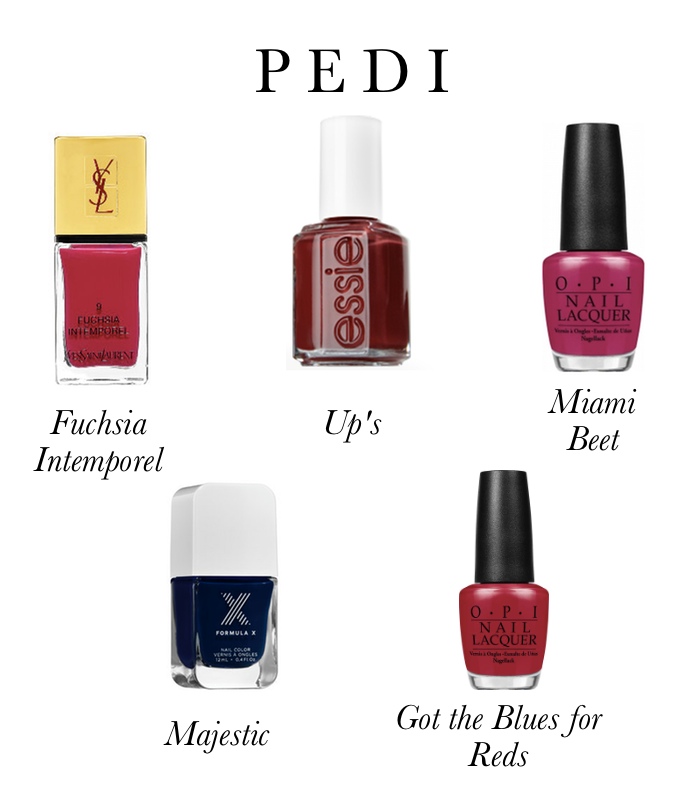 I've always been obsessed with doing my nails. I can remember back in high school I would paint my nails every night and I didn't care how long it took, I would make them perfect. I loved doing designs depending on which national day it was, and I would  even write my friends names on them too – it actually seems quite biazarre looking back. But the point is, I love nails and all the fun colors we can paint them!
I normally stick to a specific color scale for my mani and a specific color scale for my pedi. Browns, nudes, and lighter colors tend to look better on my fingers, while maroons, reds, beet and navy colors look better on my toes. When I get my nails 'did' these colors  below are the ones I keep reaching for.
MANI
1. High Tea Butter LONDON Nail Lacquer
2. OPI Italian Love Affair
3. OPI Dulce de Leche
4. Essie East Hampton 
5. Deborah Lipmann Like Dreamers Do
PEDI
1. YSL Fuchsia Intemporel 
2. Essie Up's
3. OPI Miami Beet 
4. Formula X Majestic
5. OPI Got the Blues for Reds
P.S Of course if we're doing our nails often we need to make sure we're taking care of them! Some of my favorite Debroah Lipmann nail care products are: Nail Treatment, Hydrating Nail Hardener, Cuticle Oil.