Malcesine, Lake Garda Part II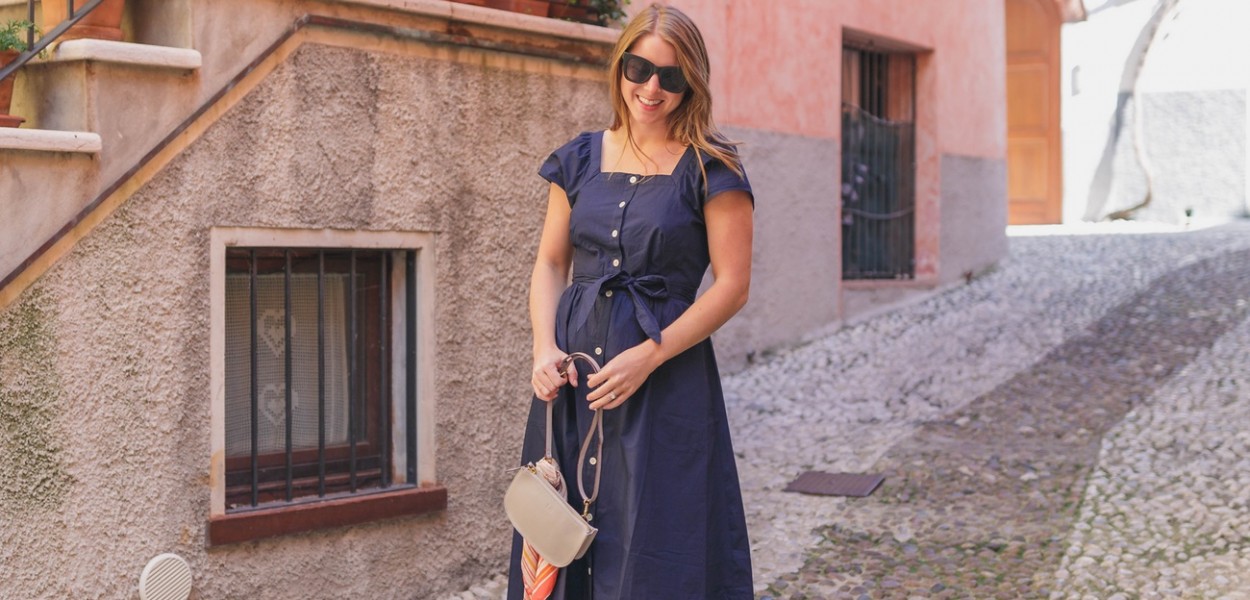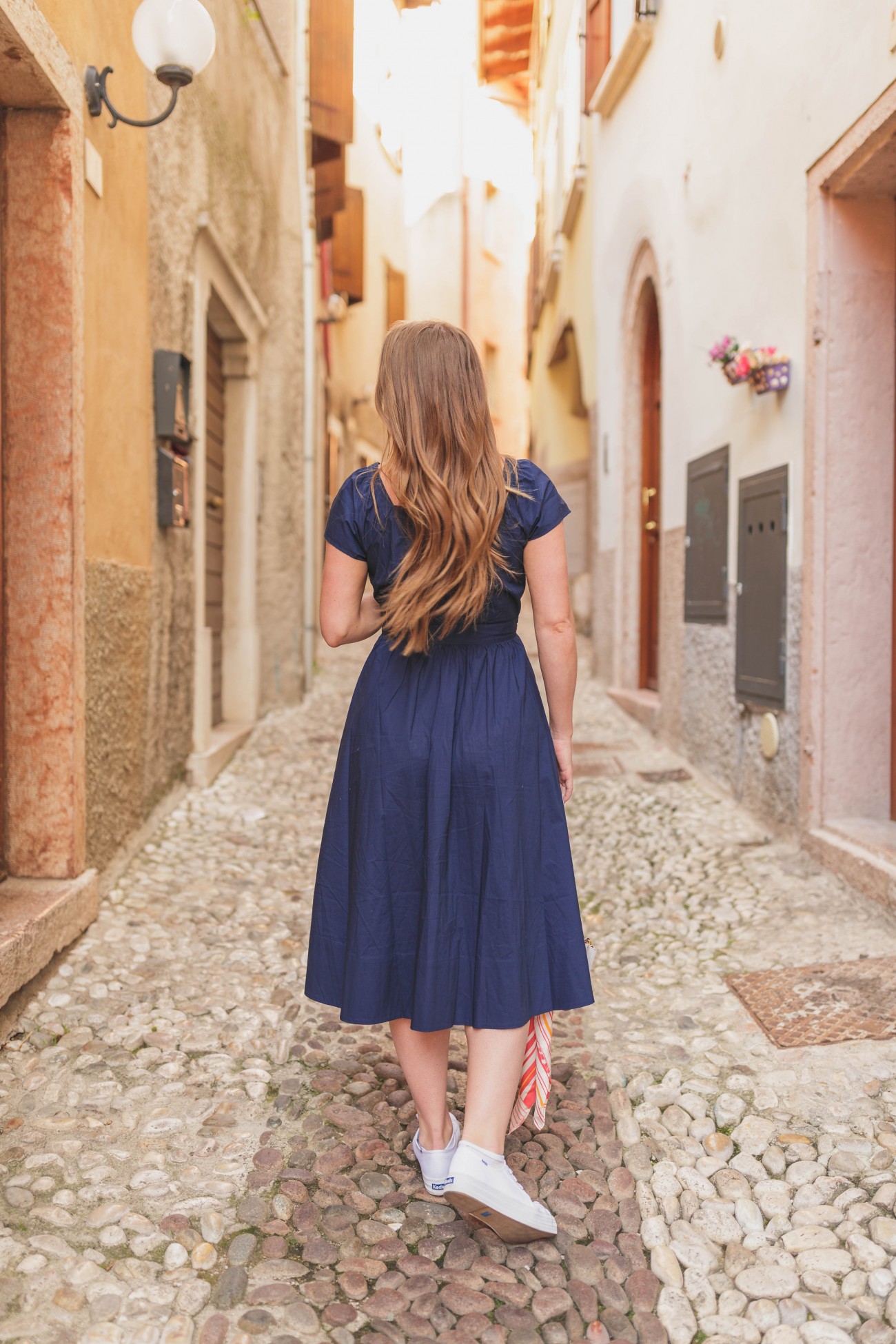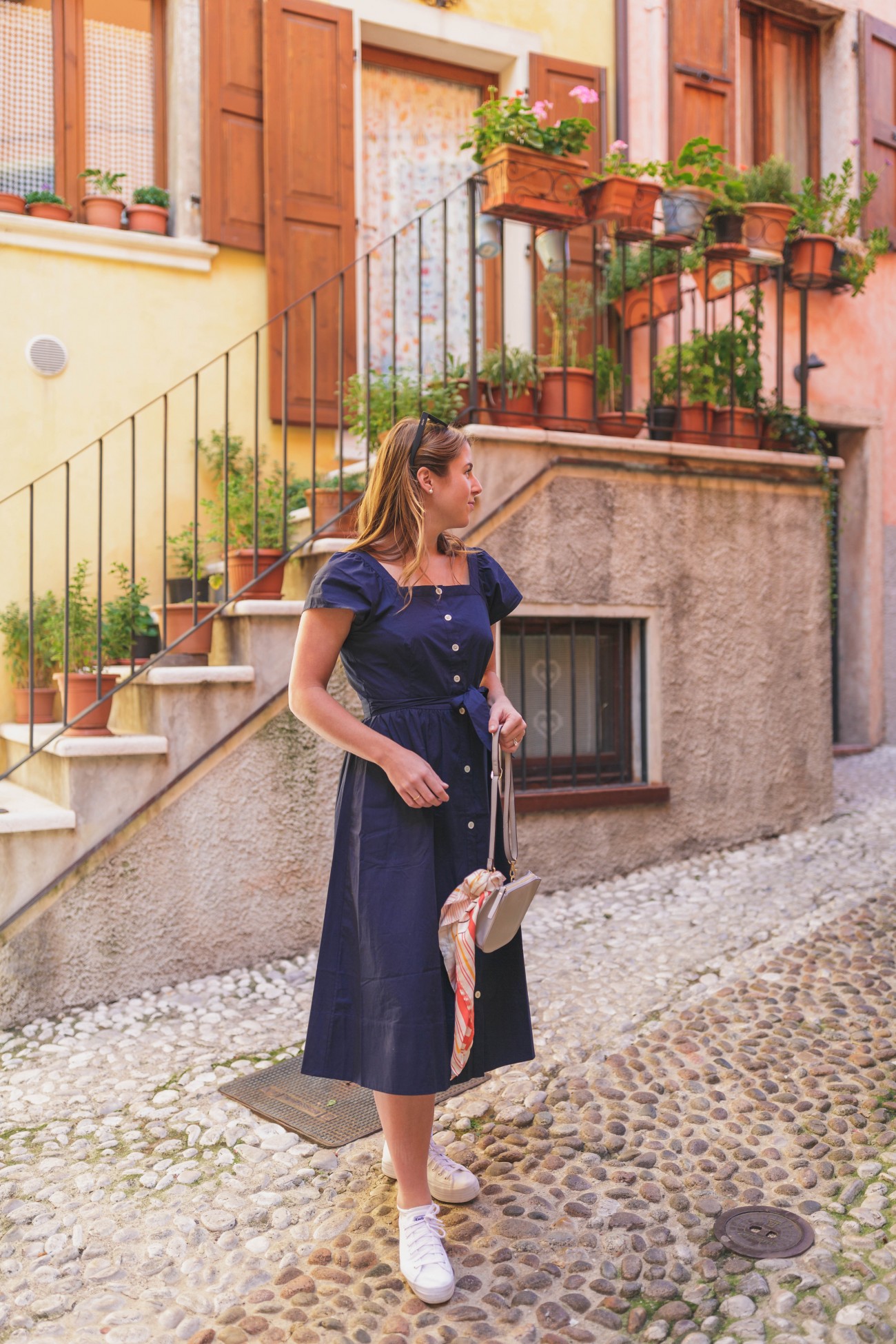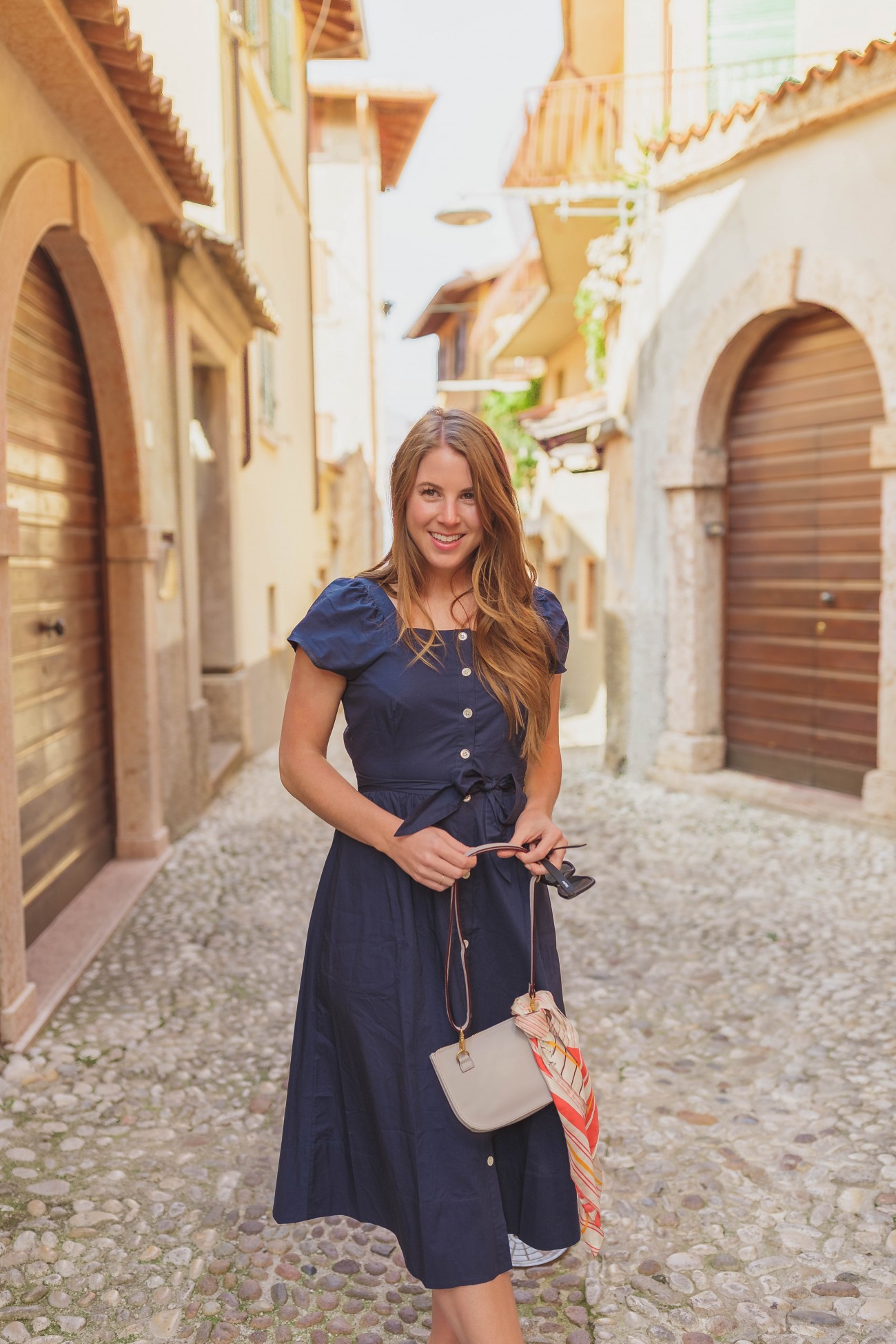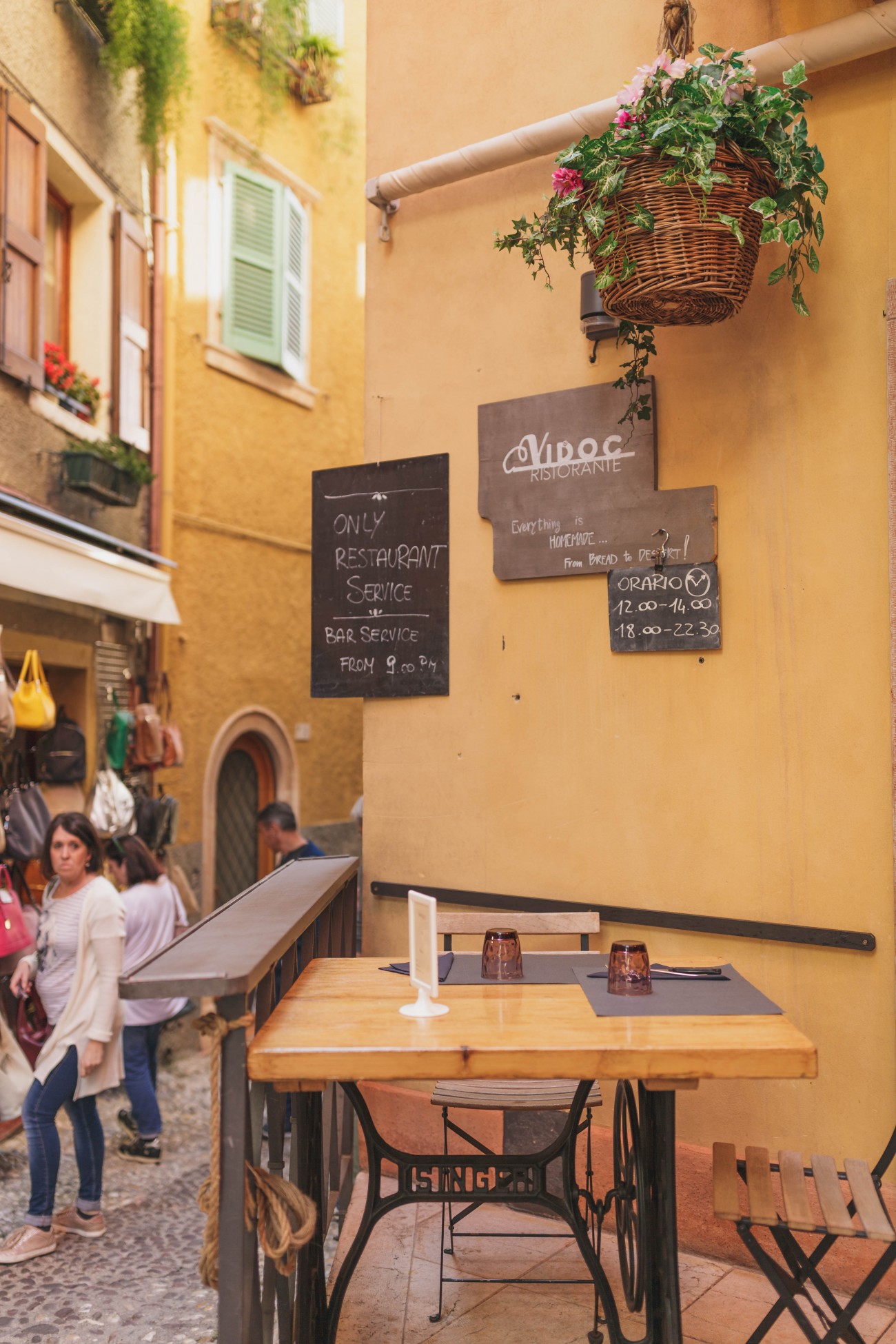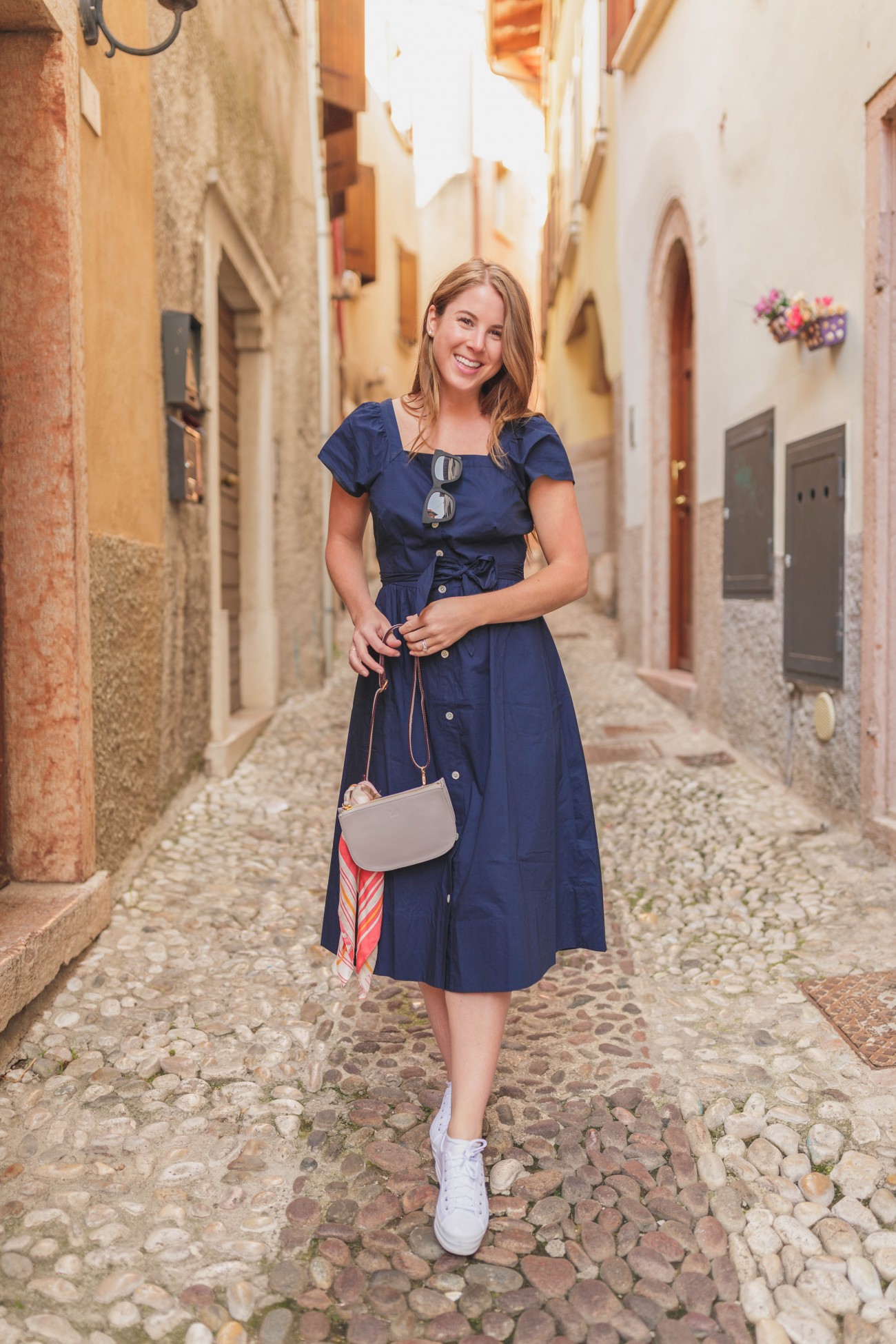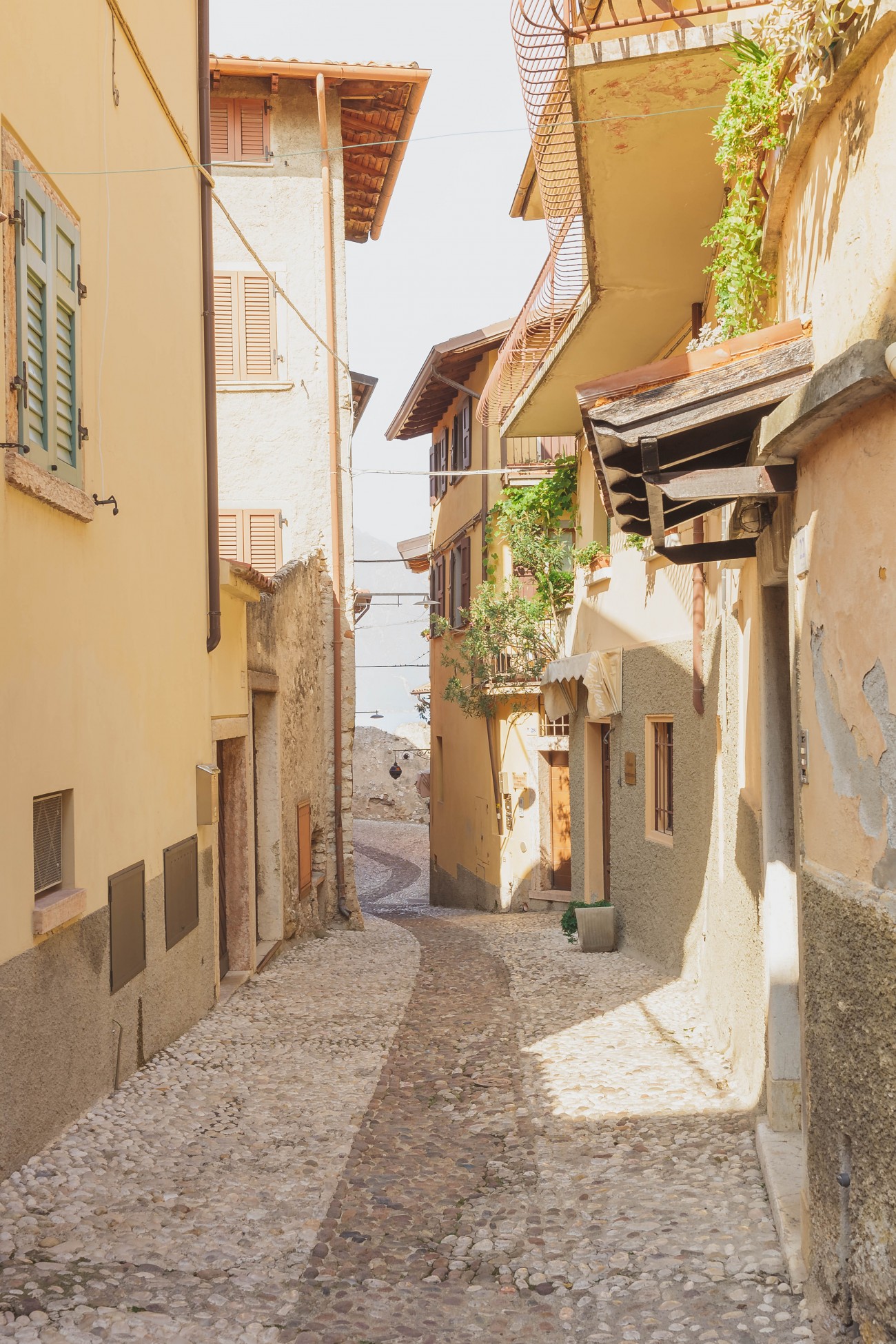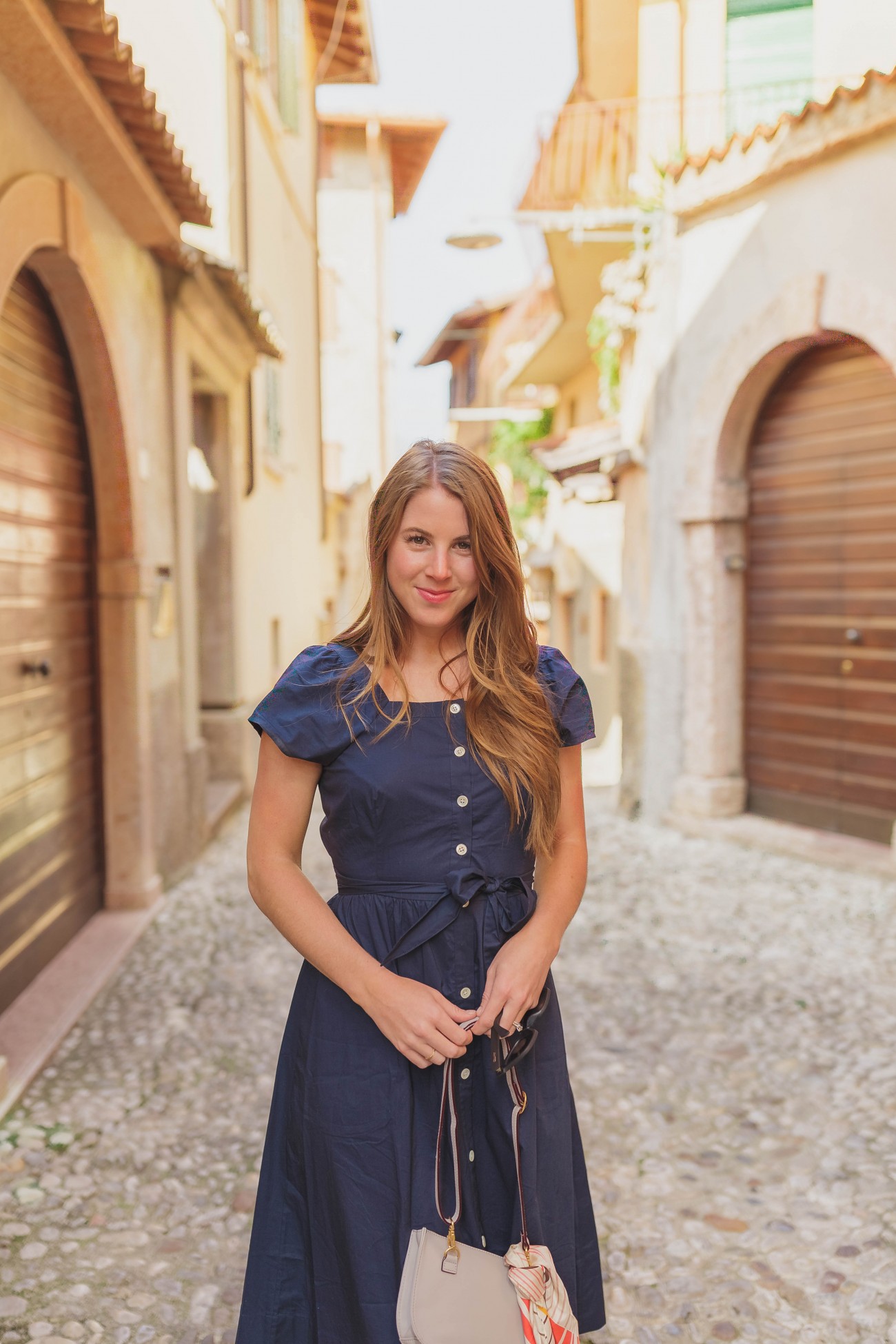 During our time on Lake Garda I found myself constantly comparing it to Lake Como.
Outfit: J.Crew Dress (on SALE) similar styles here, here, here and here, Keds triple kick sneakers
Having been to another Italian lake; Lake Como, it was hard not to compare the two lakes during our time on Lake Garda. However, I quickly realized after I woke up on our first full day in Gardone Riviera, that it was not a fair comparison, they were so different from each other, in the best ways.
What I didn't understand when planning our trip was just how BIG Lake Garda is, it's massive. Our first full day on the lake we decided to take a "quick" ferry ride up to Malcesine. I'd heard great things about the town, and from what I read, Malcesine had more of a small town feel than some of the others. And from what we experienced there, I'd say what I read was accurate! It took us over an hour from when we left Gardone Riviera to get to Malcesine, so that should give you an idea about just how large this lake is – but it was worth the long windy ride (though my hair might not agree with me).
We arrived around 11:30AM and as soon as we got into town we immediately headed out of the town centre, away from all the people, to start exploring the small areas of Malcesine before it got to crowded. This was pretty much a theme wherever we went in Italy. The town itself was stunning, clean and filled with color. I could tell just by walking around that there was a lot of money here, and in my head I was trying to figure out how I could one day live there…
After my feet started to ache we enjoyed lunch at a small restaurant I'd read about, call Vidoc. I had one of the best pomodoro dishes I've had in all of Italy. The sauce was a little sweet, which I really loved. It's not typical for me to like a sweeter pomodoro, but it worked for me on this day. The best one was in Lake Como if you're wondering 😉 .
After about 5 hours of exploring the town; I think we went everywhere, we decided it was time to catch the ferry back home. I slept most of the ride back which was so nice – one of my favorite pastimes is passing out in moving vehicles ha.
Now that I've experienced both Lake Garda and Como, I'm so happy to report back that I love them both. I think when planning a trip to one of these lakes you have to decide the type of trip you're looking to have, before picking which lake. There is so much to do on Lake Garda, each town has something different to offer, which was exciting. I hope to go back one day and see a few other towns!
XO