Magenta Midi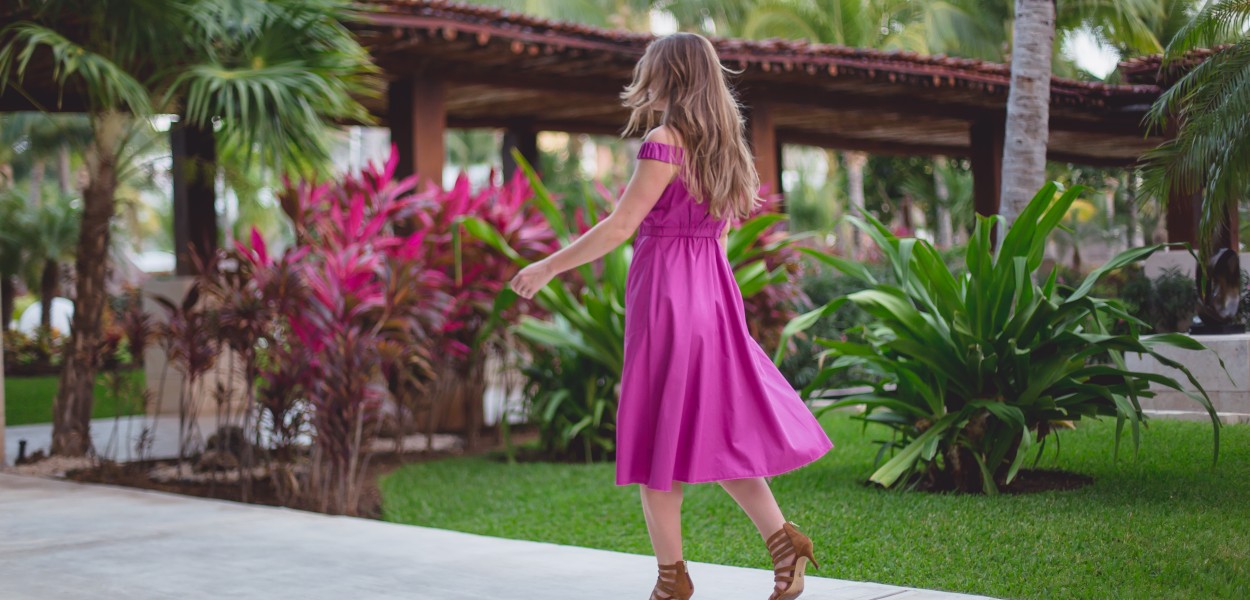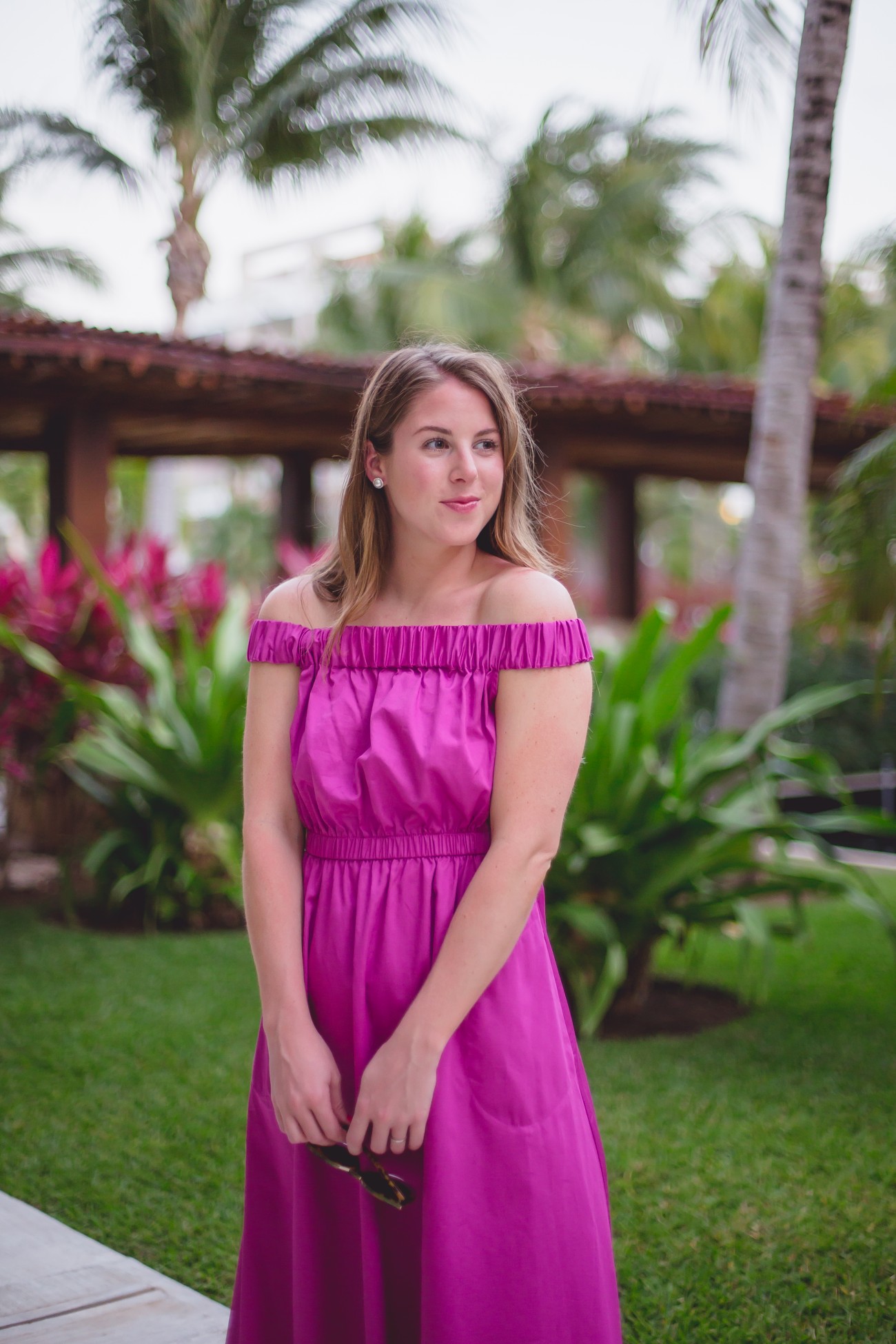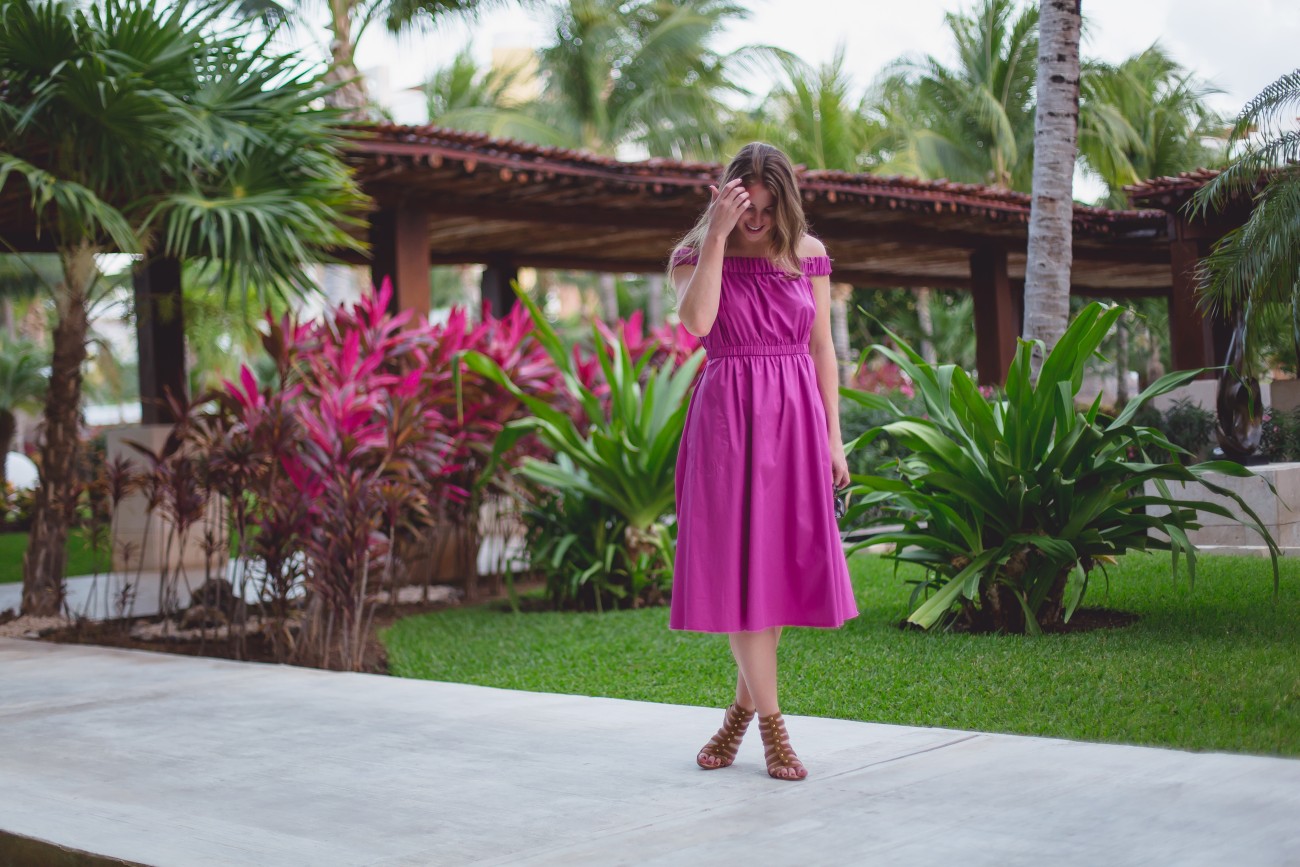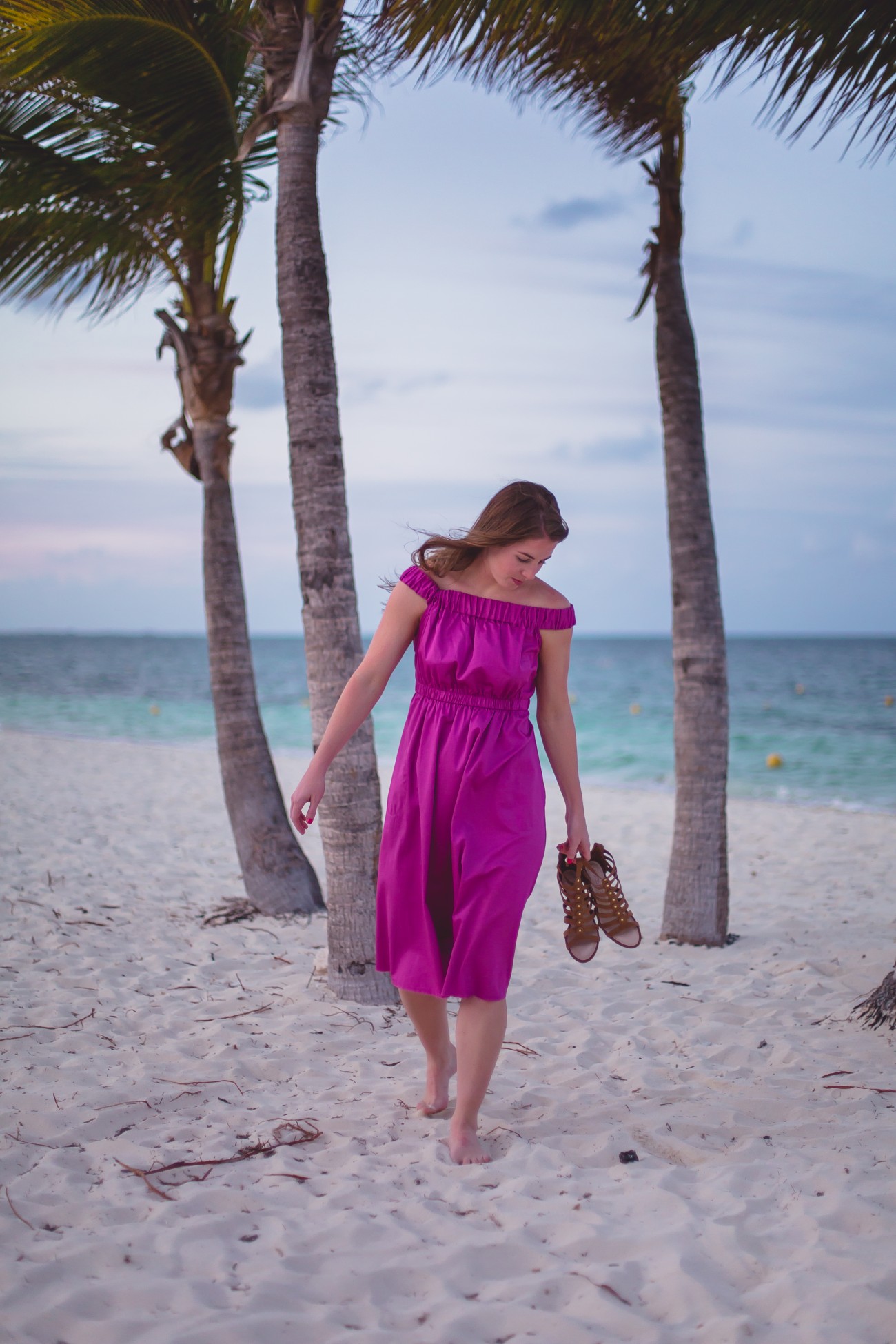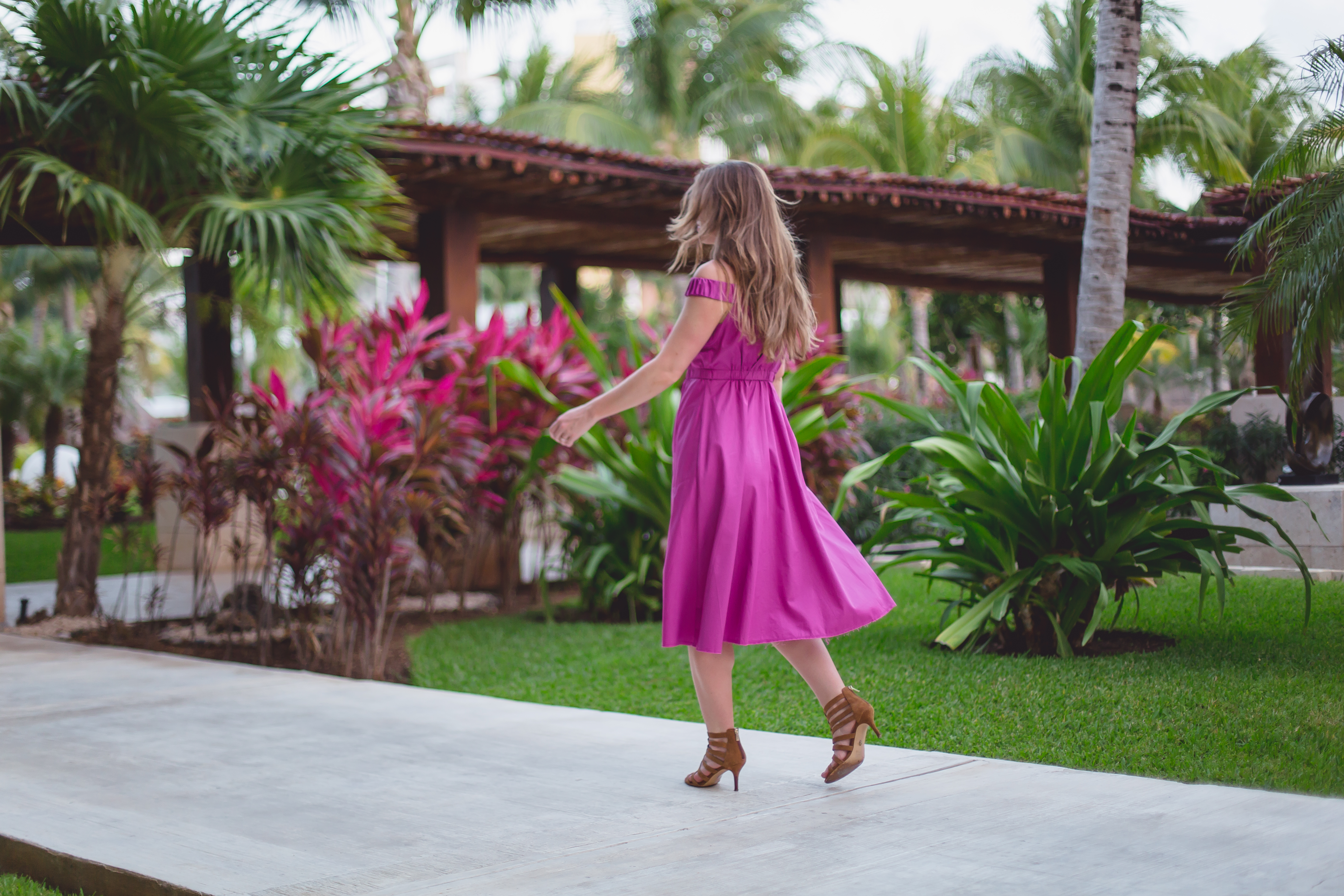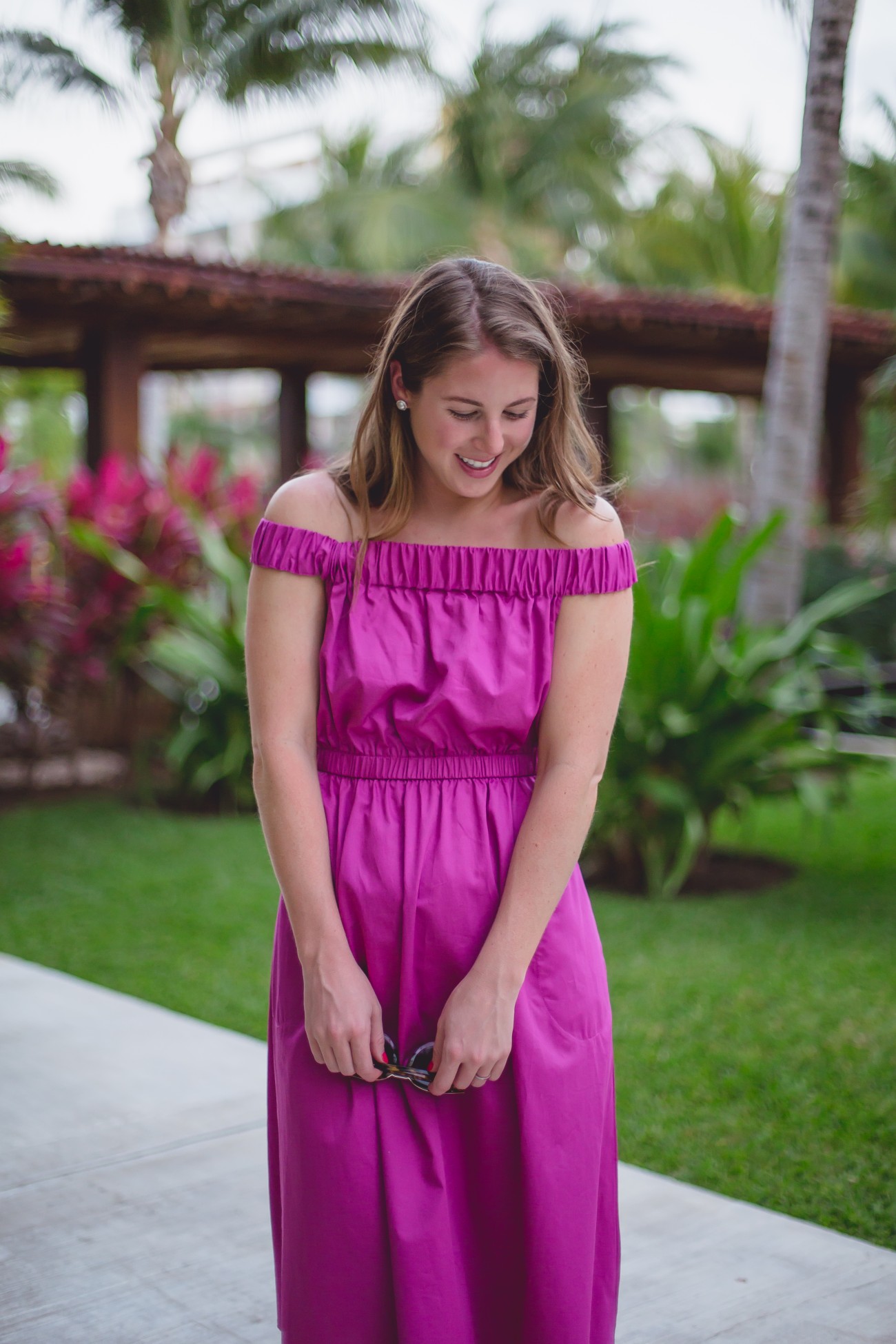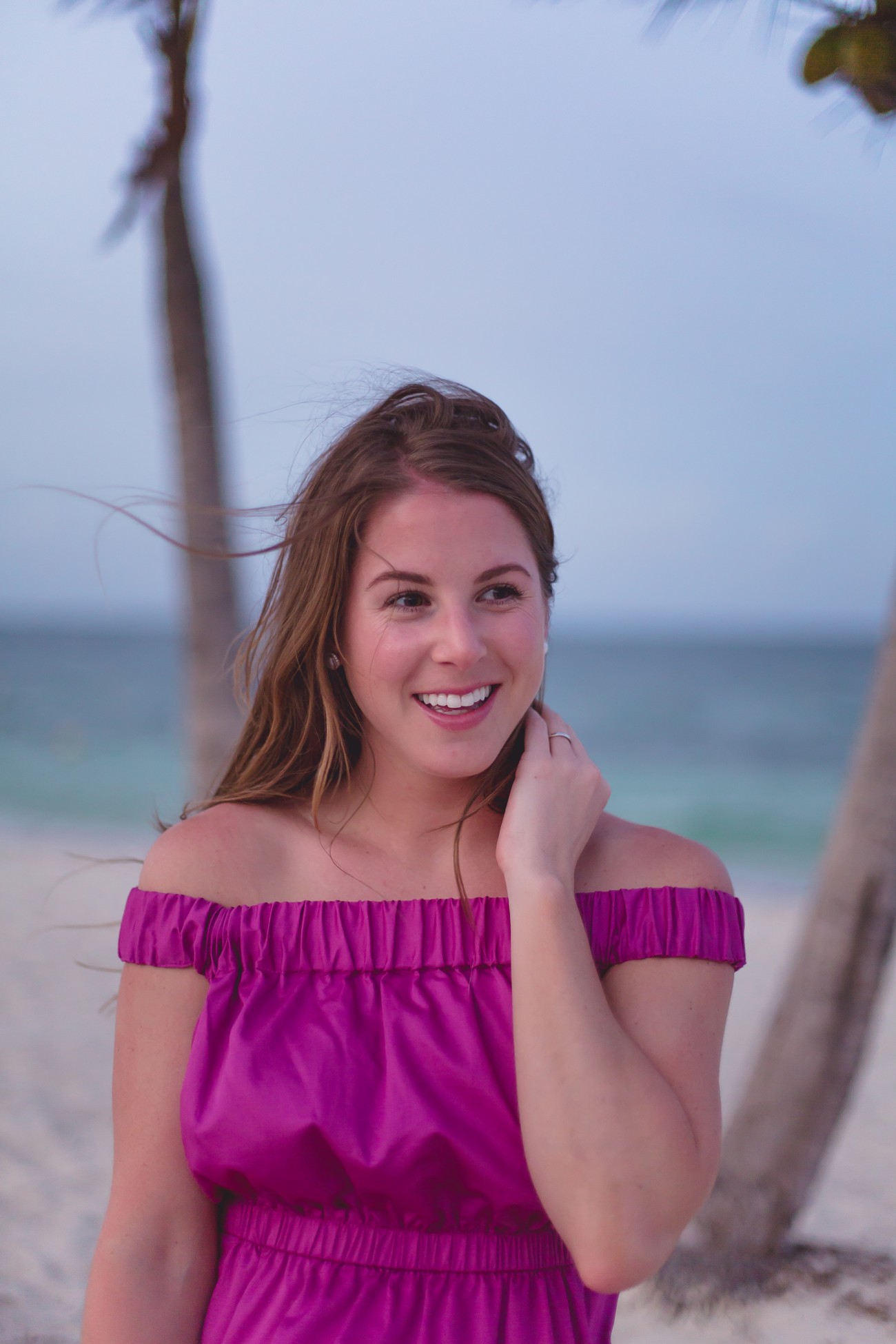 I love the way dresses make me feel, and while I don't always consider them as my go-to outfit of choice, I love having a handful of playful dresses to throw on – especially during vacation.
I found this one at Anthropologie (now on SALE) that I instantly fell in love with. It's simple and fun, yet feminine. I also really love the colors of this lace midi dress and this silk ruffled dress. I don't have many colors as bright as this dress in my closet either, and I'm really working on brightening my wardrobe (mentioned here) this spring and summer. I always tend to gravitate towards navy blues and neutrals, so I'm looking forward to making a subtle transition, and what better time to do it than spring!
While we were in Mexico, it was so windy the entire time, which was nice during the day because it never felt too hot. At night the breeze was so beautiful too, our favorite thing to do was to take a walk on the beach before having happy hour in the plaza with our family. The quick walks down the beach were so relaxing and beautiful, especially when we caught the sunsets.
XO