Isla Mujeres Travel Diary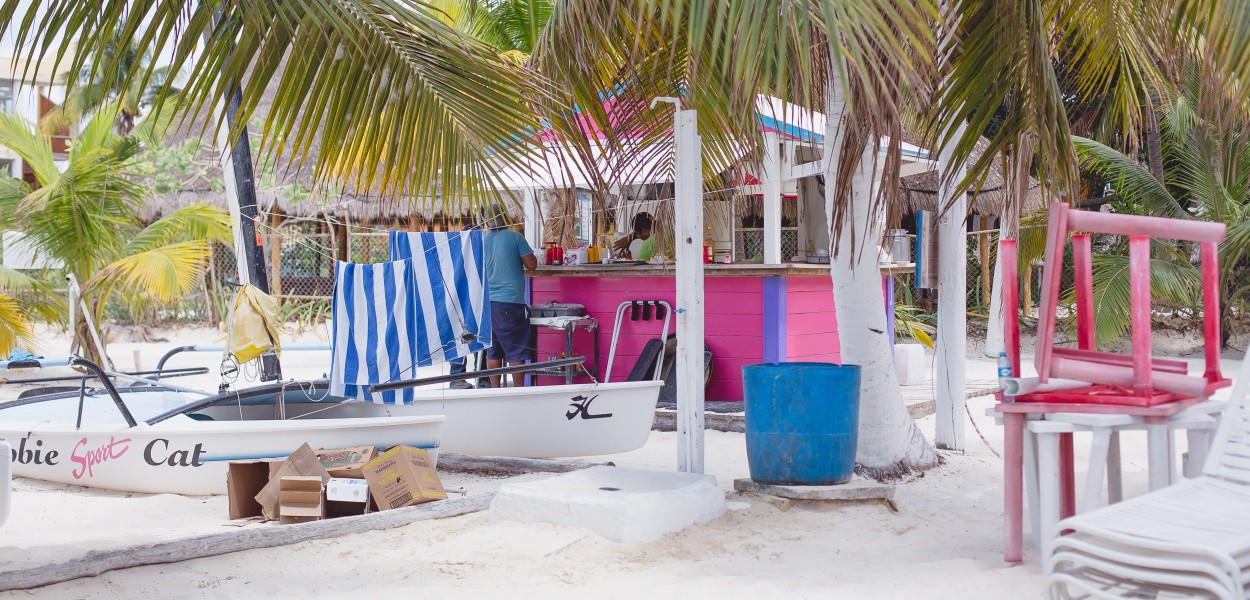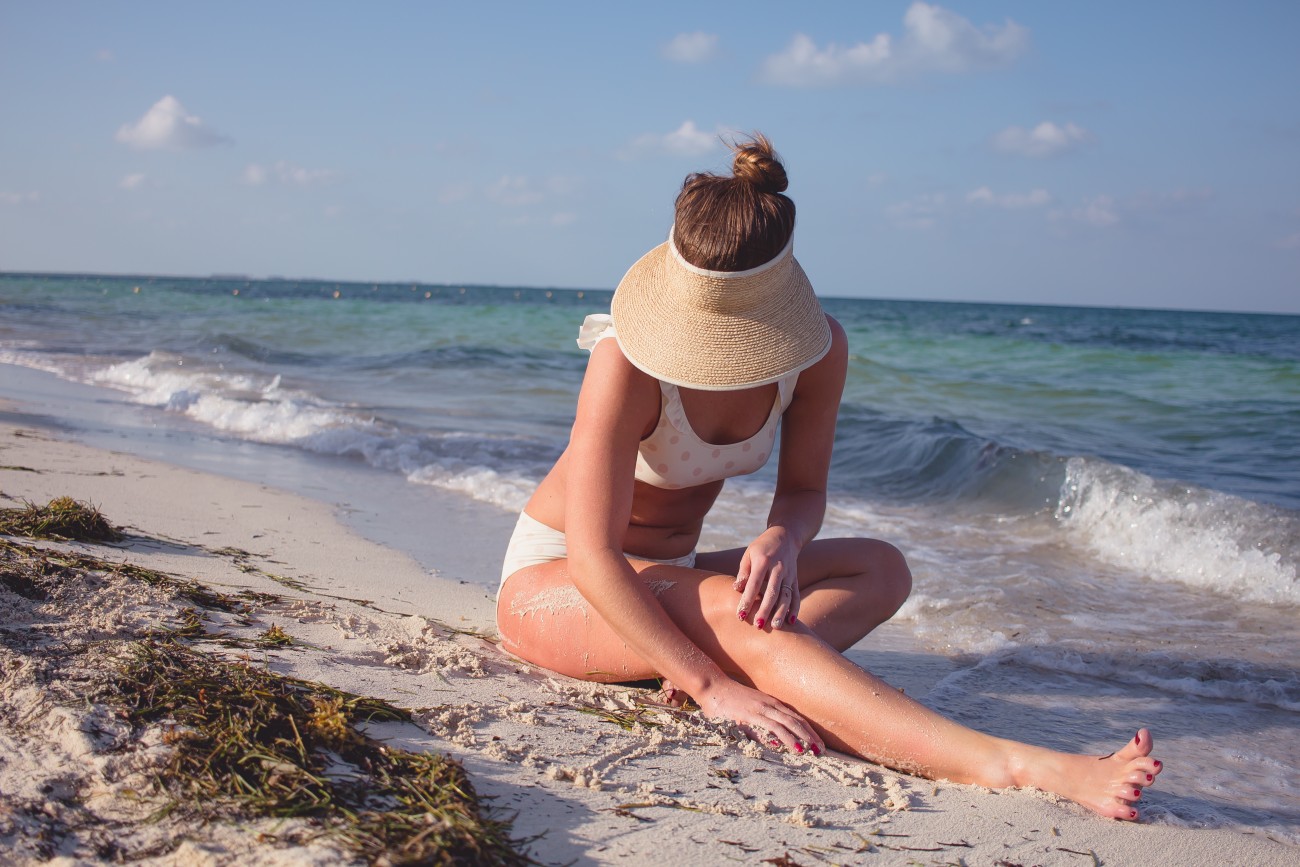 ASOS Bikini, Mita Packable Visor (my saving grace on this trip!) Also love this one and this one
One of my hands down, favorite things about going to the Caribbean side of Mexico, is Isla Mujeres (Island of Women). My family and I had our first trip to the island about 7 years ago, and ever since, we make it a point to spend at least one day there each time we visit the Quintana Roo region.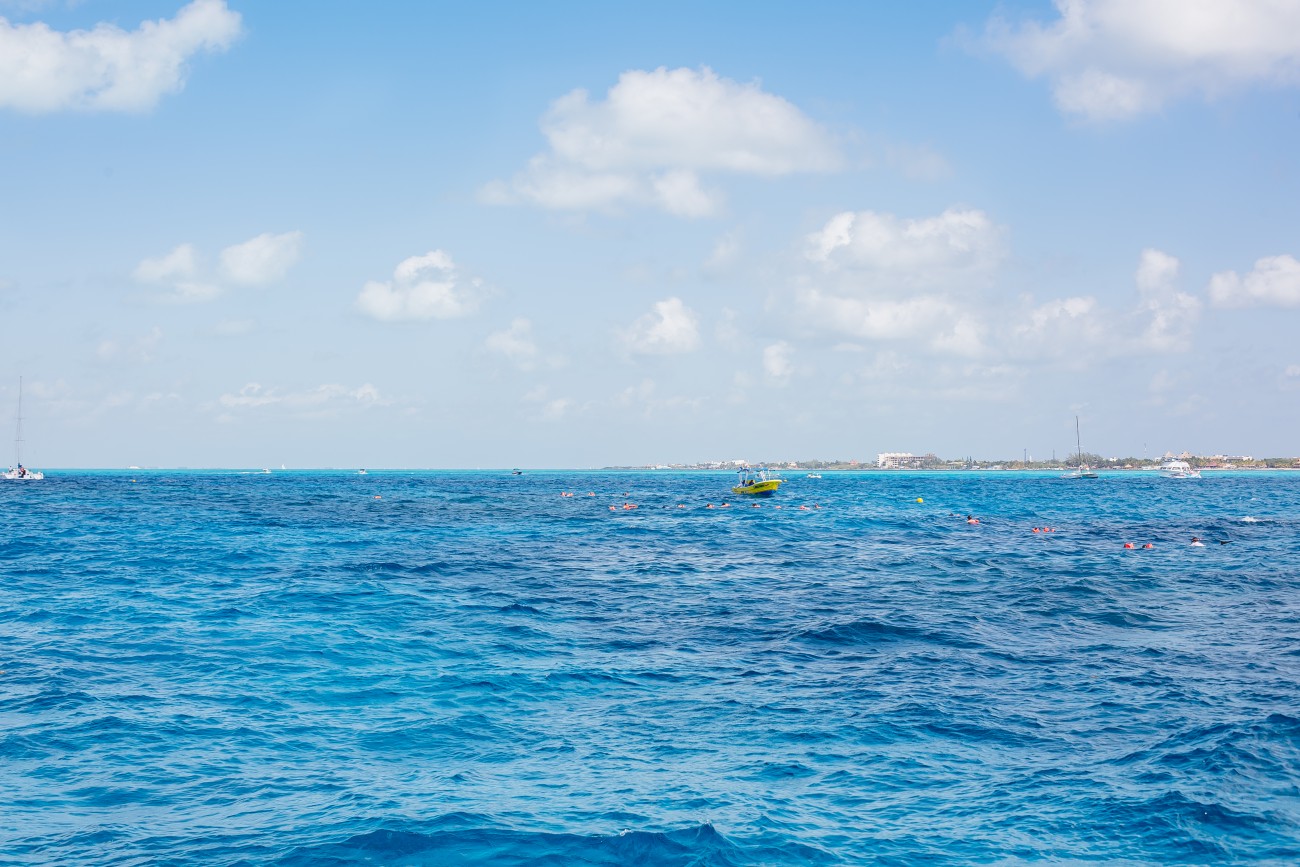 This year, we stayed in Playa Mujeres, which is a part of the Quintana Roo region situated directly across from Isla Mujeres. From the mainland, we typically take a Ferry (UltraMar) from the port in Cancun to the island, which takes roughly 10 minutes – its high speed. However, this time we decided it would be fun to take a catamaran tour, which included a snorkel pit stop at the underwater museum; a site we've always wanted to see.
Swimmers run in my family, so typically snorkeling is not our 'thing' since a lot of  companies (like the one we used) require each person to wear a life jacket. This was the first tour that wouldn't allow my sister and I to get away with not wearing one. This was a bit frustrating, since we couldn't free dive with the jacket on – but it was nice to just be in the open ocean for a bit.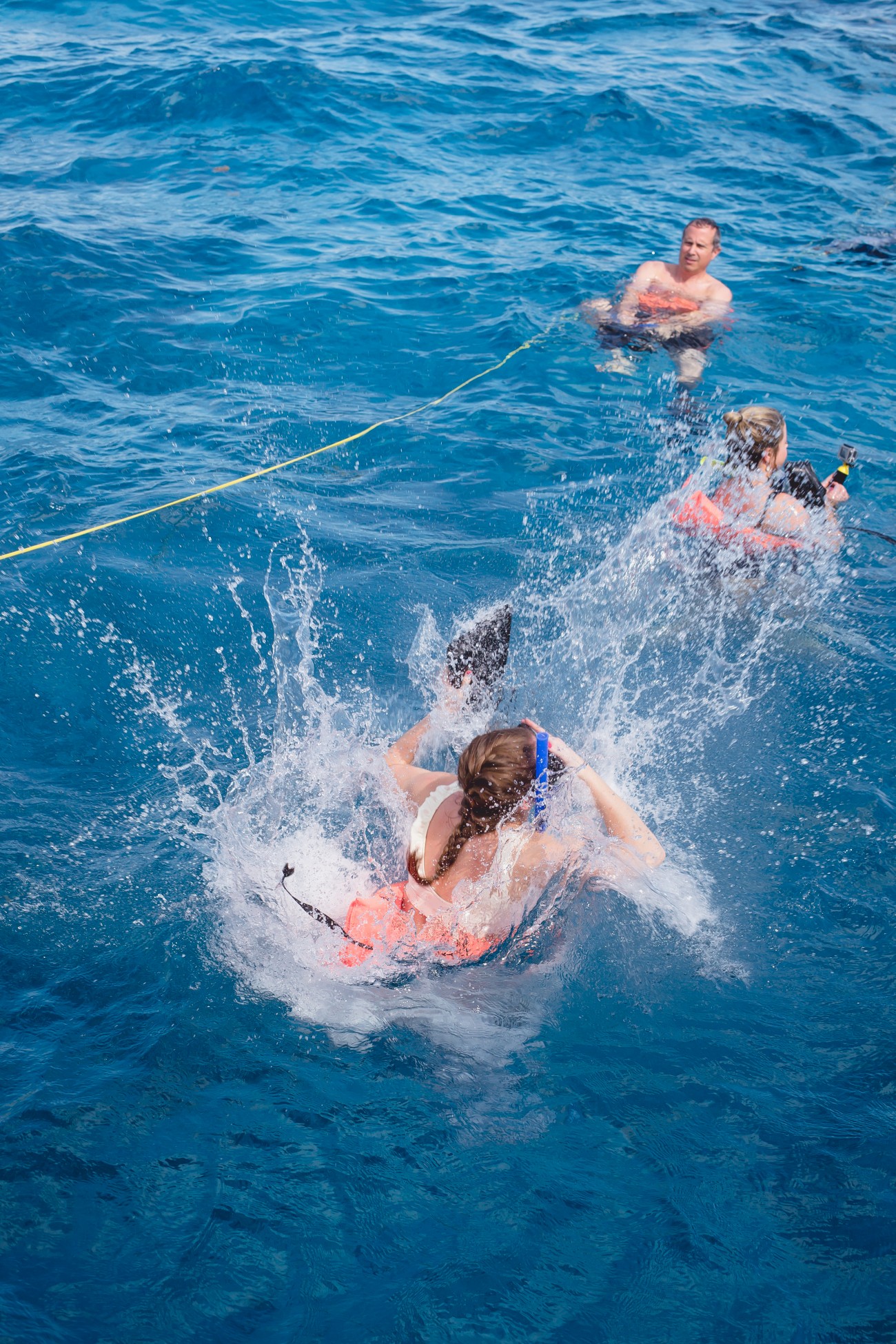 BOMBS AWAY!
After the snorkeling tour ended, we took the catamaran into the north end of Isla Mujeres. There is a main marina area, so once you land here, you have a couple of options; you can go South, or you can go North. In order to do either, I would recommend grabbing a golf cart at one of the local stops (they are everywhere). A golf cart can run $10 – $15 dollars an hour depending on your bargaining skills, so if your destination is within walking distance, I'd recommend it just walking. We always go with the golf cart option though since they are so much fun to drive around!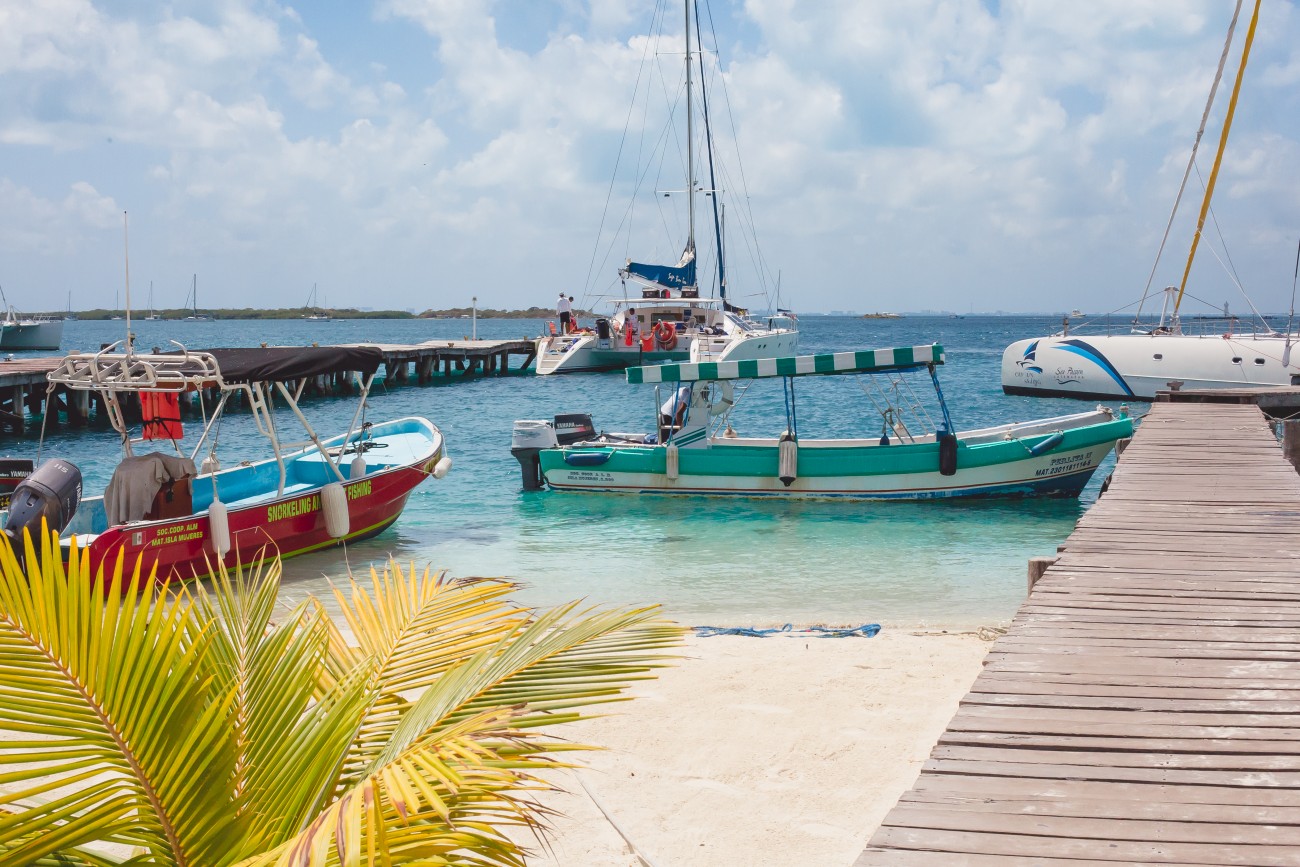 Main Marina where all boats dock!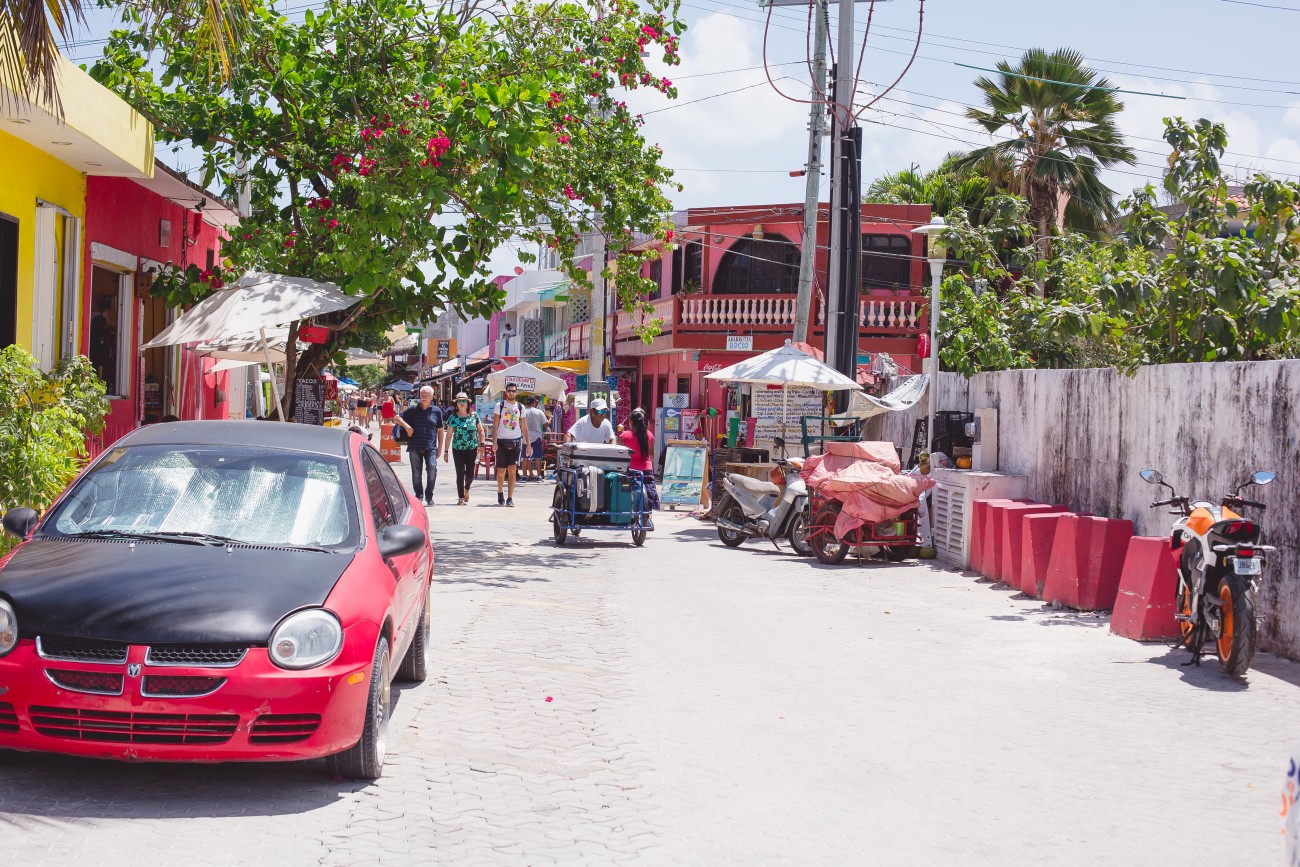 View from the golf cart while driving through the tiny island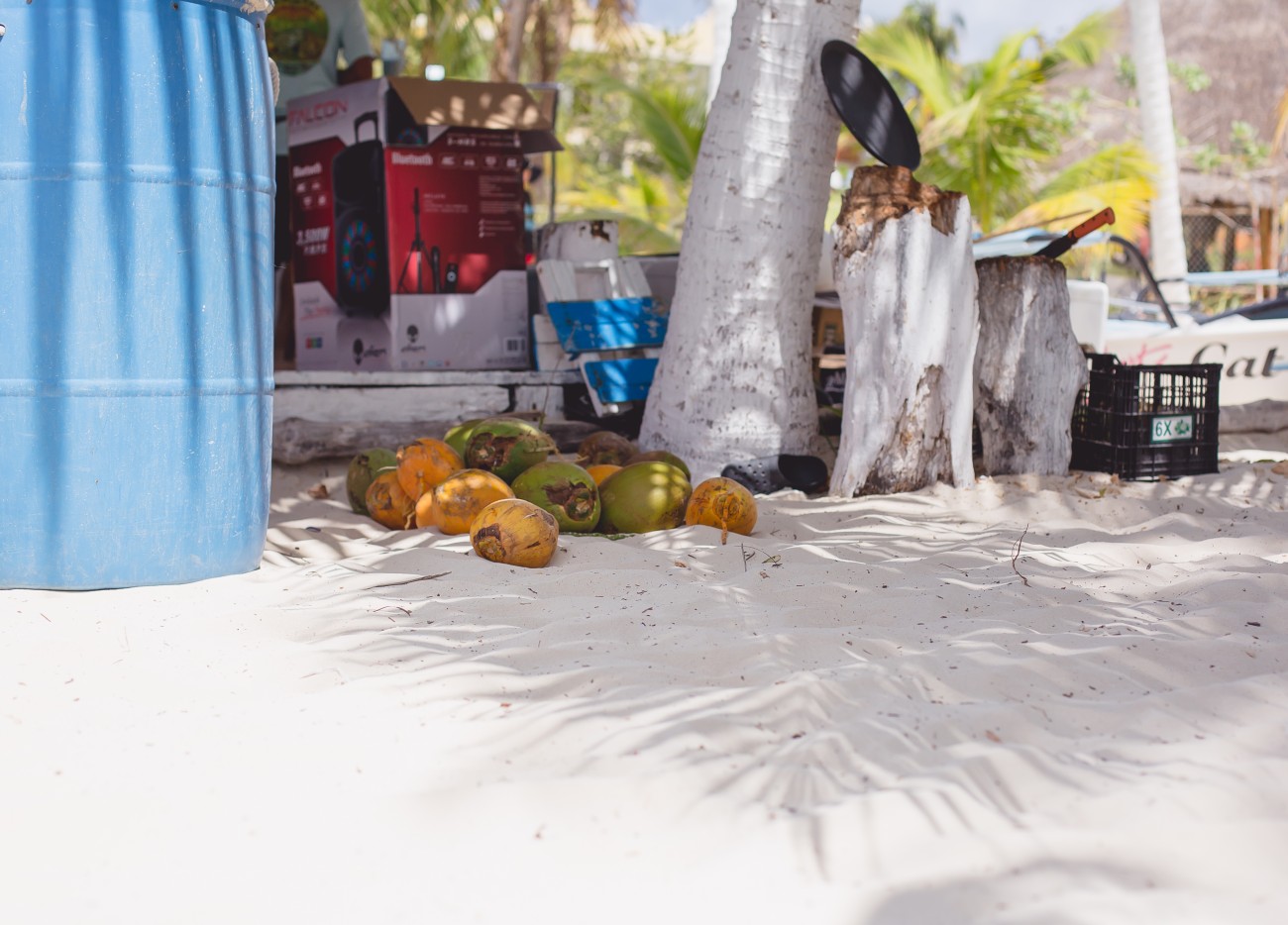 We go to Isla Mujeres for Playa Norte, so we've never gone south on the island, perhaps one day we will!
Getting to Playa Norte is about a 5 minute drive on the golf carts, sometimes it can be longer, depending on the amount of time it takes you to find a spot to park. There is public parking around the beach in most areas. Once you've arrived at the beach I'd recommend to spending some money on lounge chairs with an umbrella, especially if you're going to be spending more than a few hours there. There are people working at the restaurants who will lease them to you for the day, they will normally come to you.
For food and drinks, there are a handful of options. We typically set up at the taco stand which serves up amazing fresh seafood and Micheladas.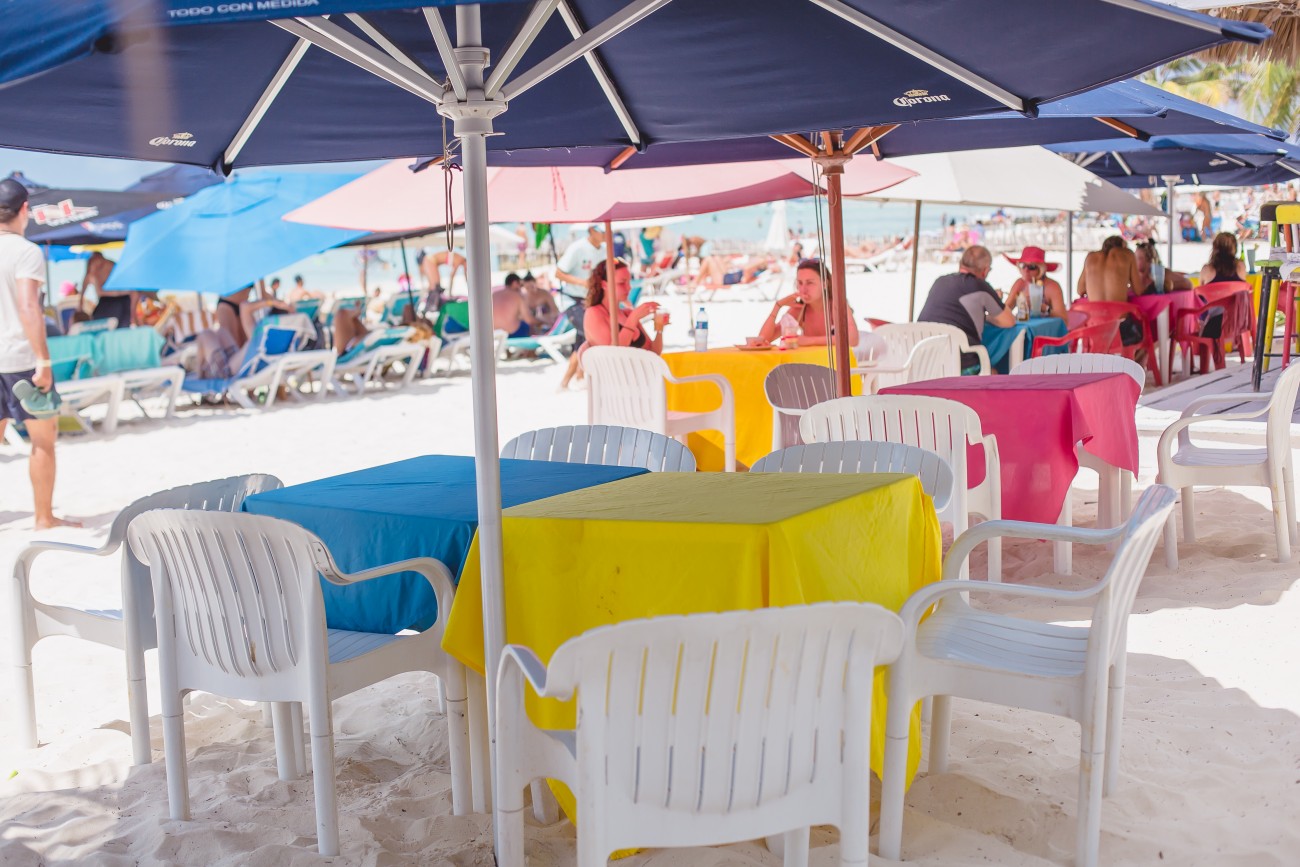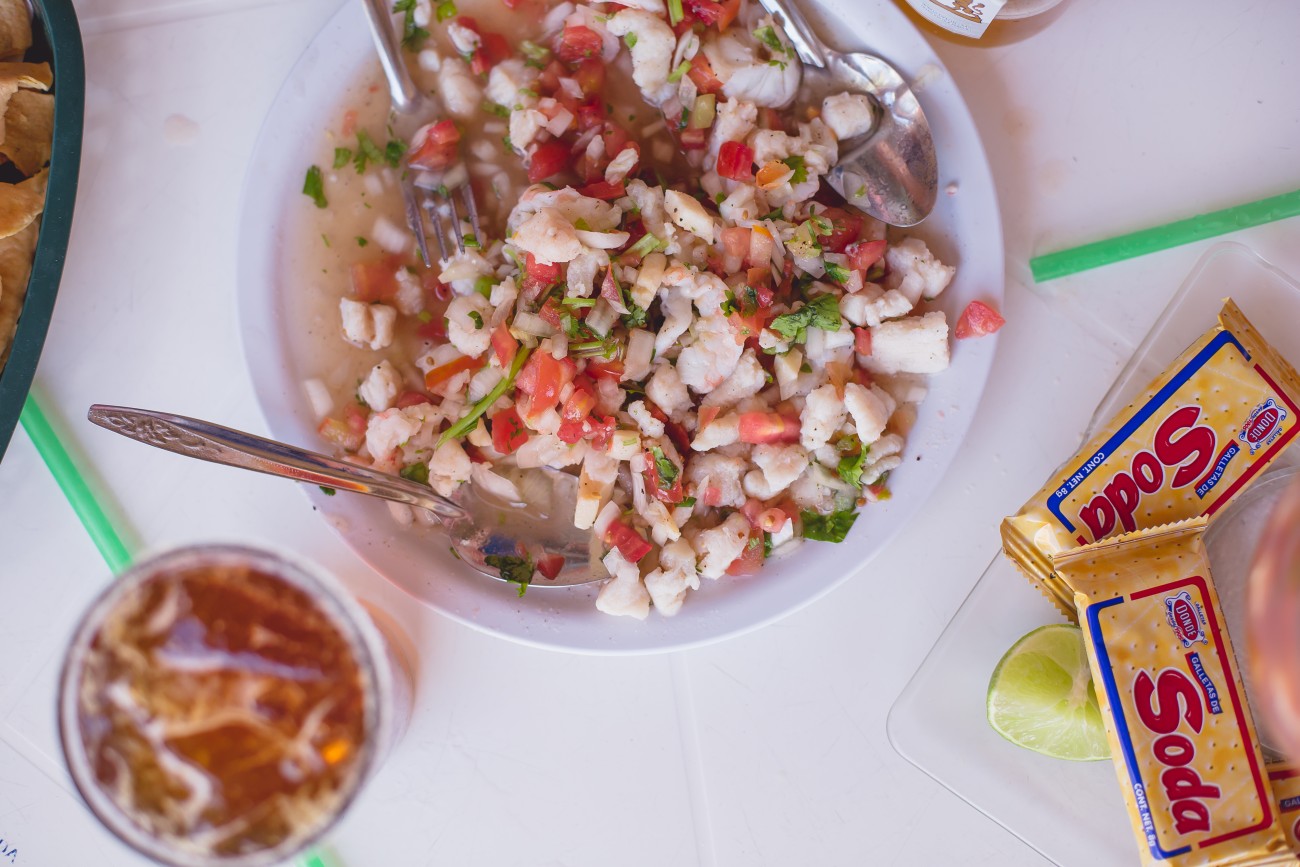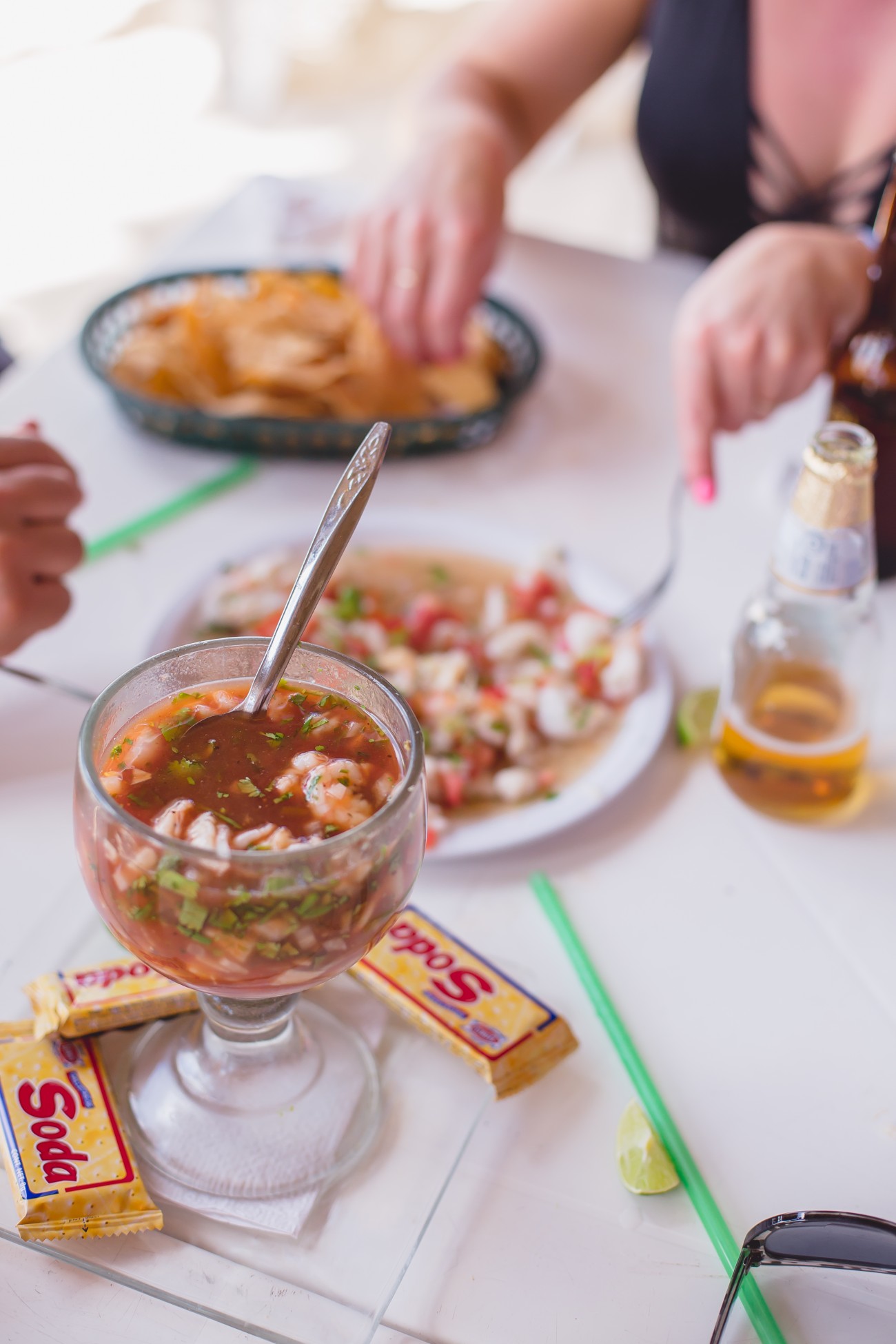 One important reminder: make sure to set a timer so you don't miss your ferry back to the mainland. We almost missed ours – which honestly, wouldn't have been the worst thing

I would love to know if you have any questions or comments about this travel diary!
XO