Union Square Holiday Market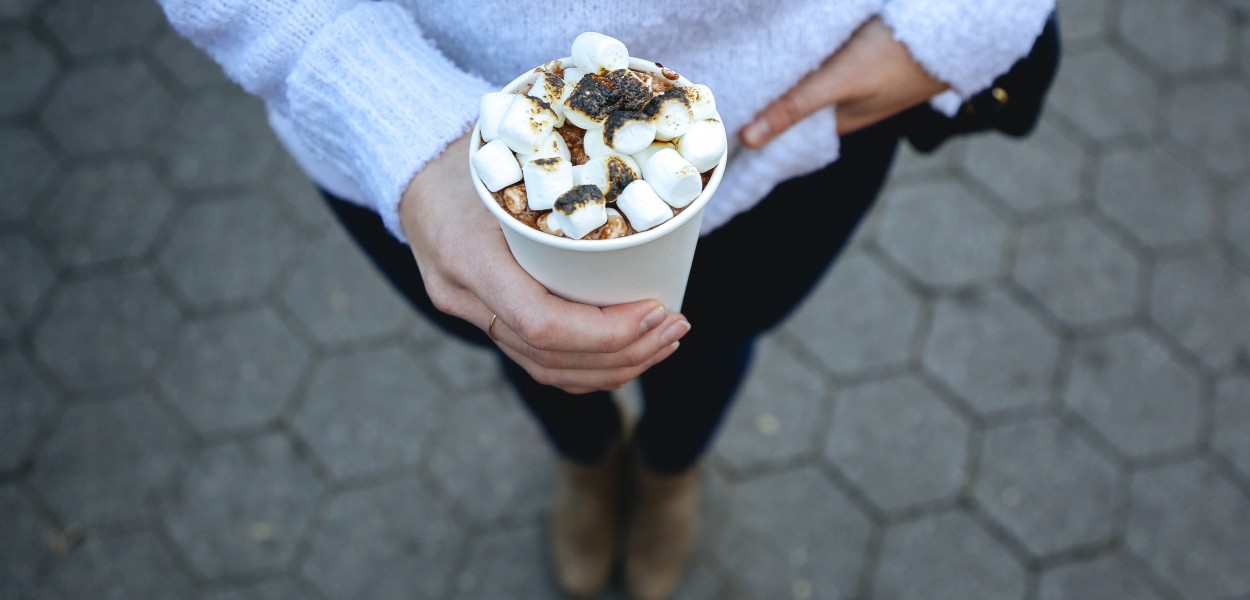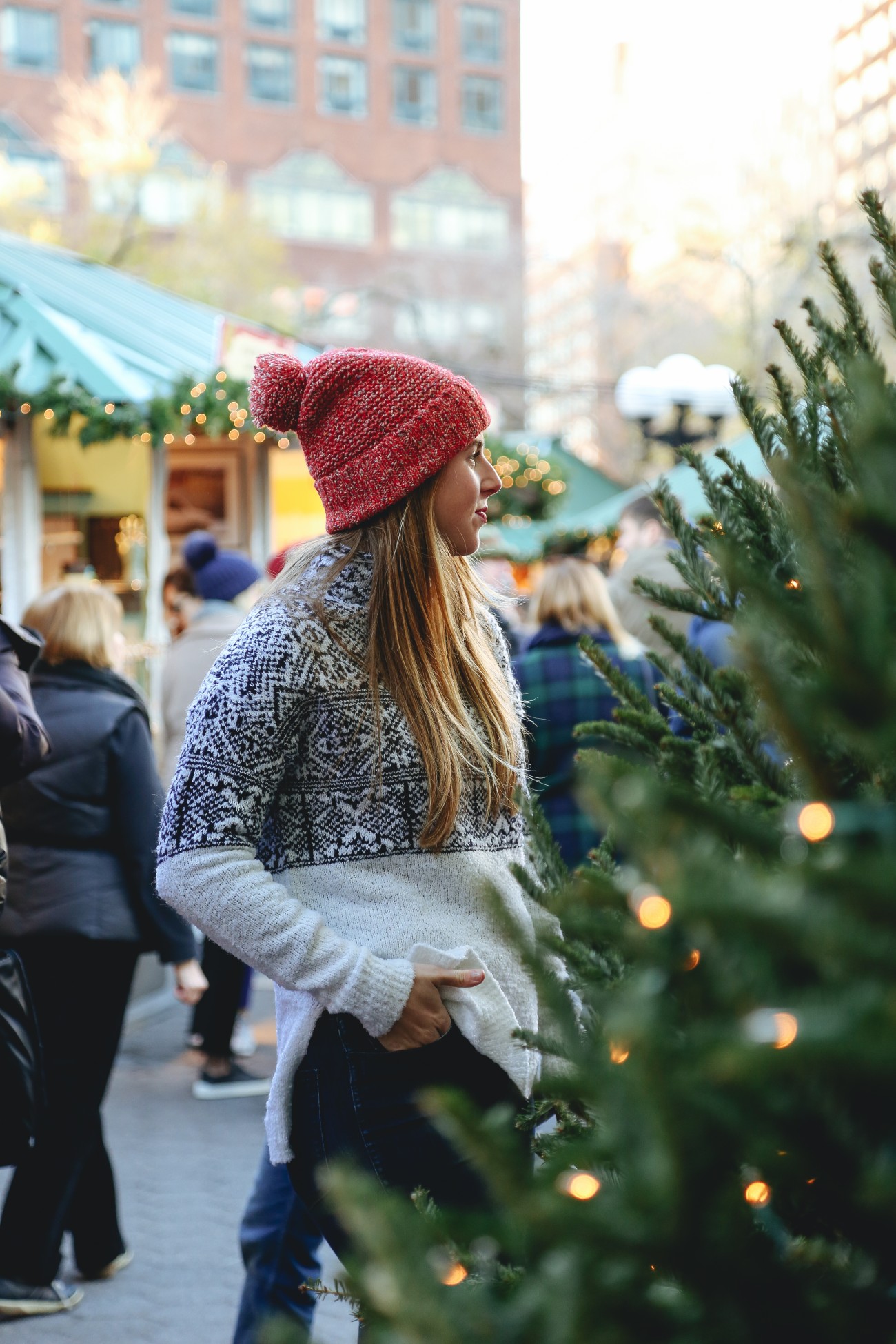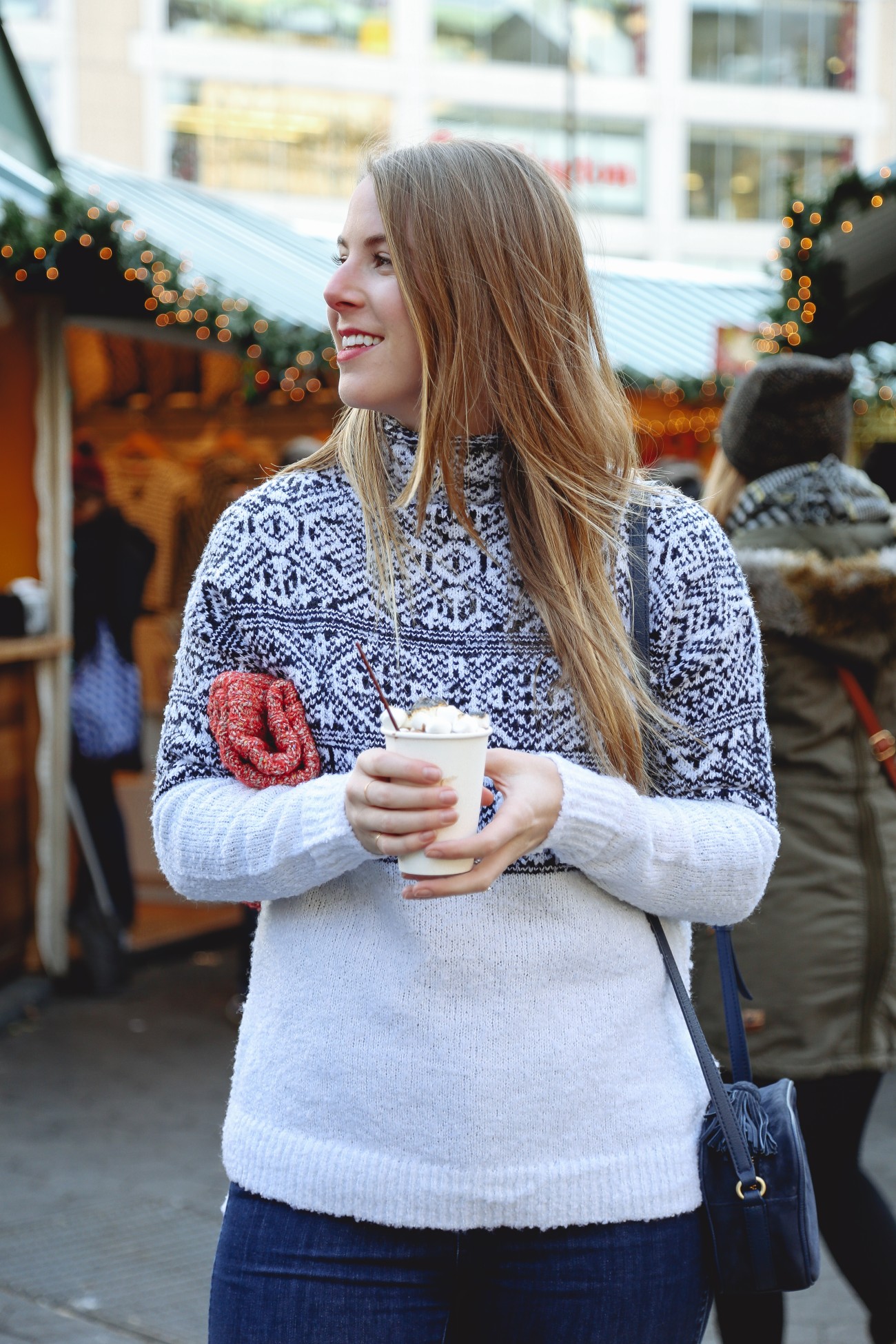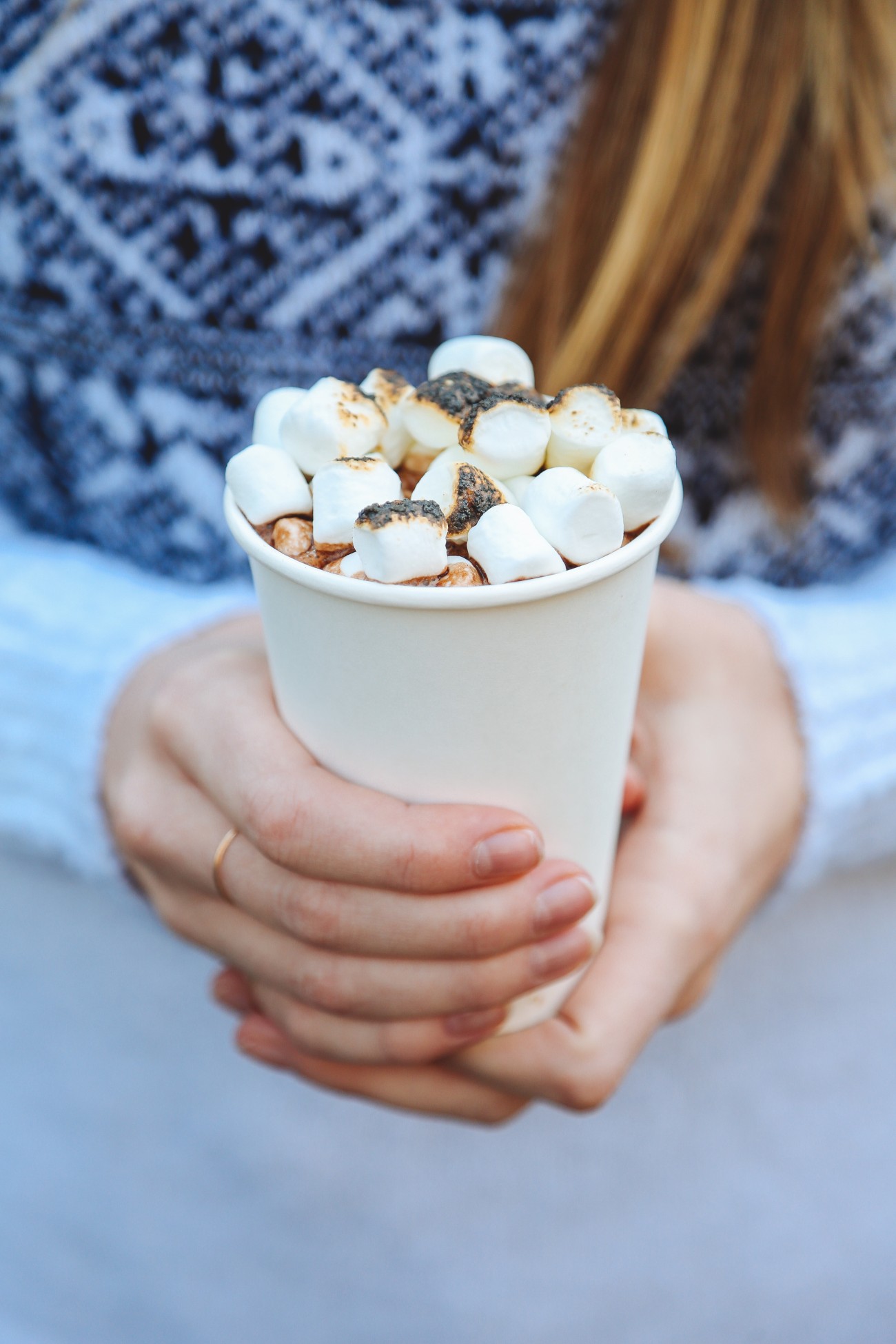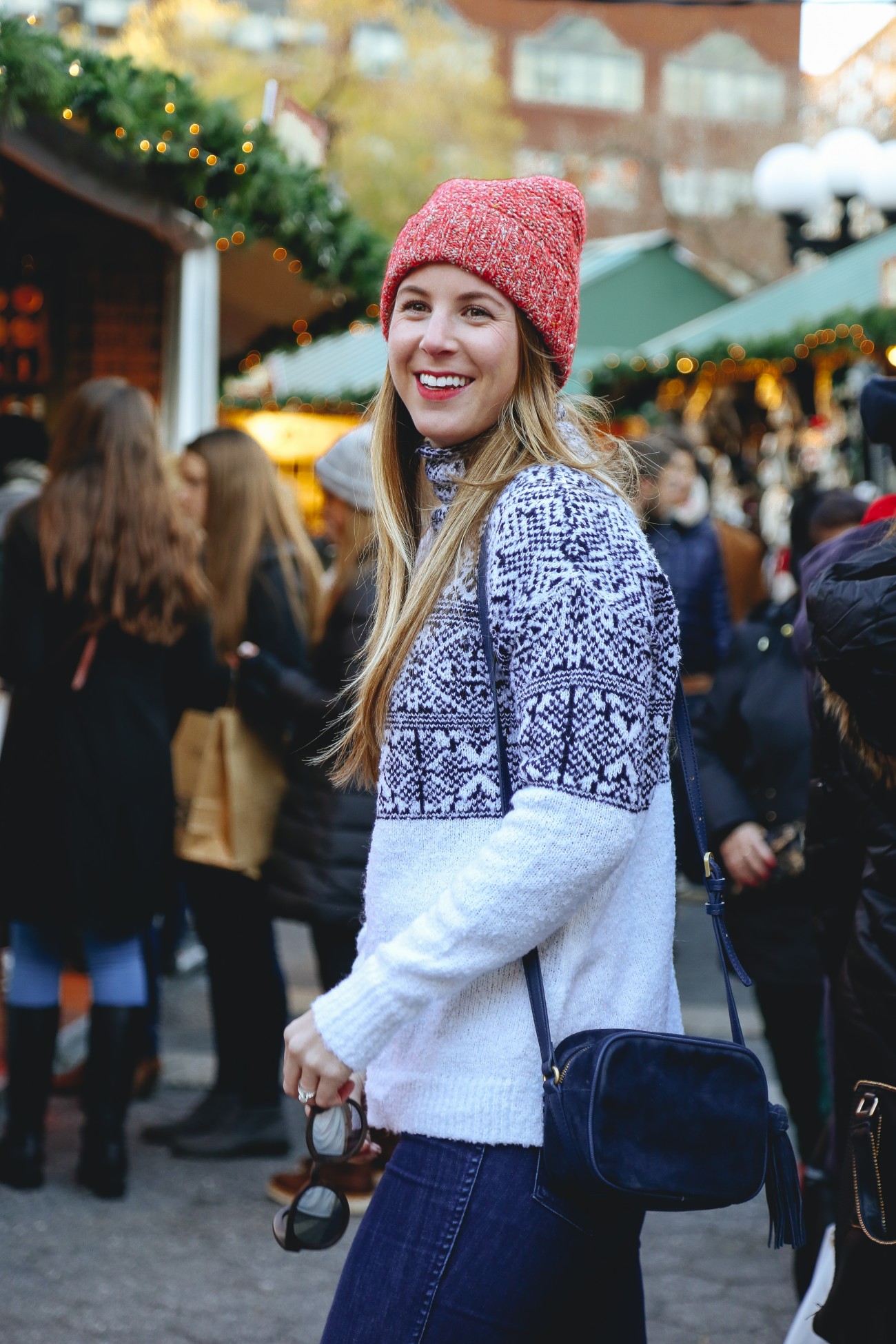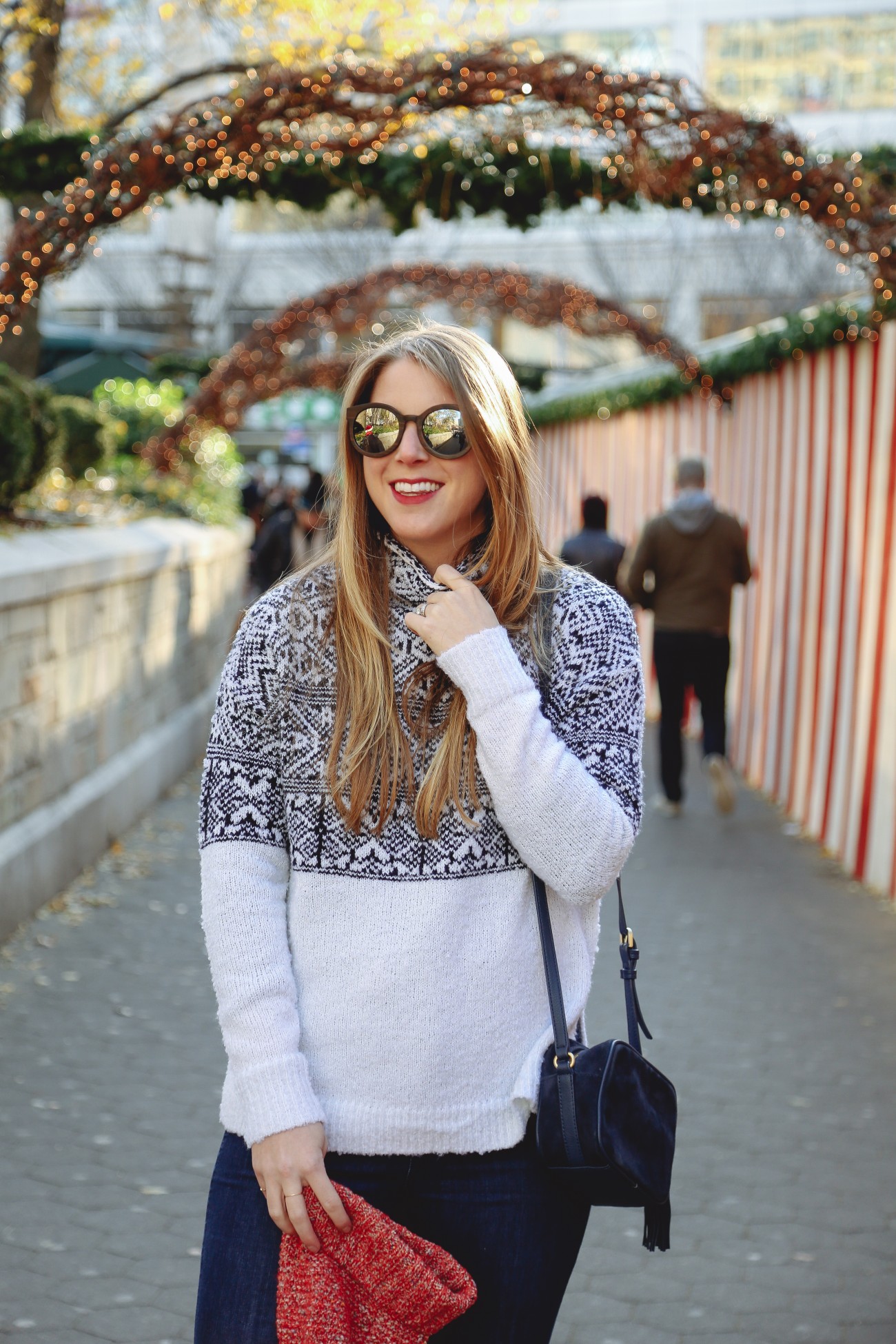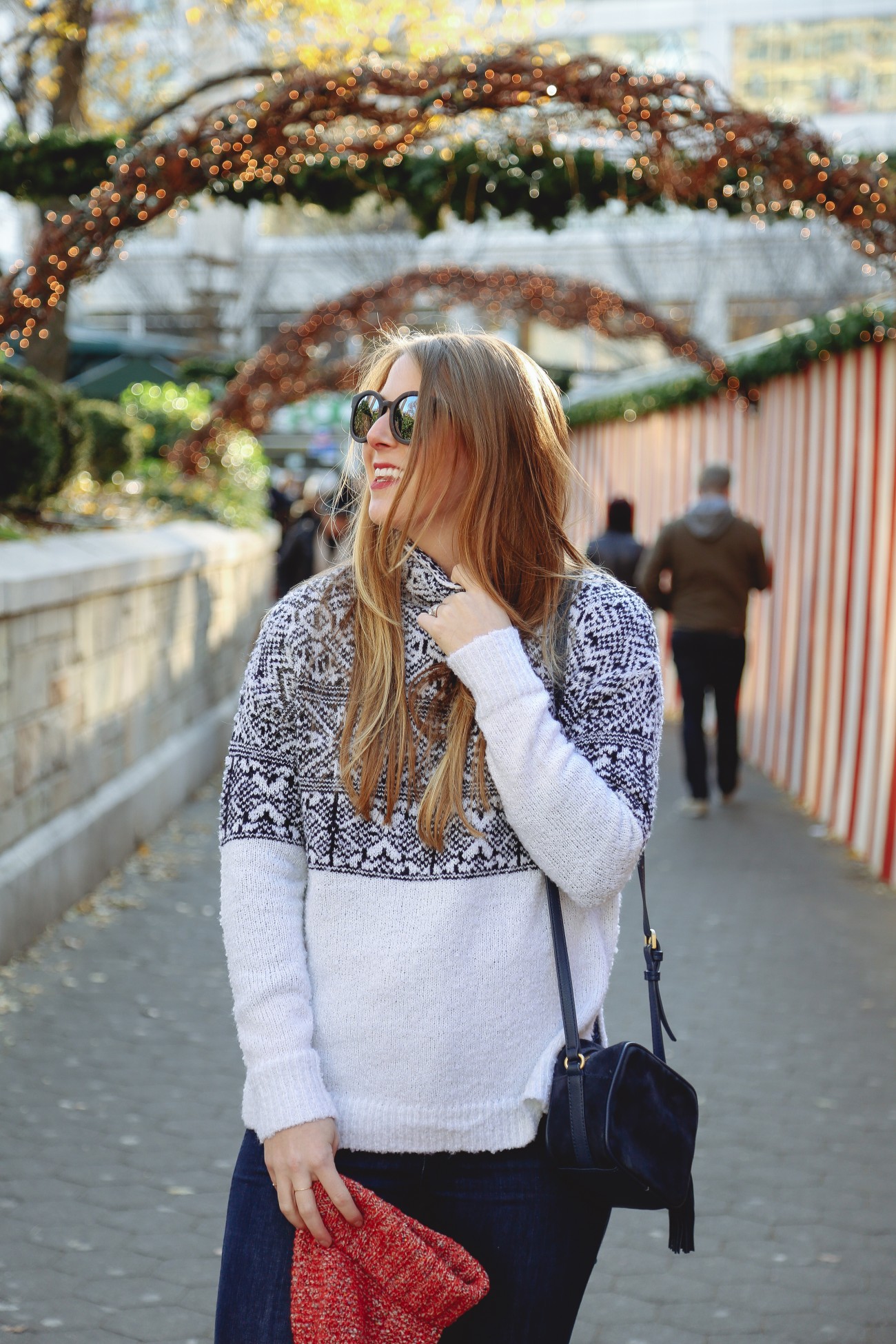 Outfit: J.Crew Hat (30% off), Sweater (under $40!) also love (this, this and this) , Woodzee Sunglass (last seen here)
One of the best things about NYC during the holidays, aside from the streets being lined with lighted trees and decorations everywhere, and just everything be amazing – are the holiday markets! My favorite is the Union Square market, I've been going there as a tradition for the past 5 years!
Heading the the market stamps the start of the Christmas holiday for me. Once I'm there, it sort of reaffirms that the holiday's are indeed here, even despite the lack of snow and not having Christmas tree at home (they are way too expensive in the city! )!
My favorite part about the market are the pop-up restaurants (obviously), which is why you always have to go hungry! After browsing all of the shops; trying out lotions, trying on hats, and checking out new jewelry- it's time to eat. One of my favorite things to eat at the market are the homemade crepes! Unfortunately though, we went to the market on Sunday, so the lines were insane. I didn't have the patience to wait in line for the crepe, so I 'settled' for a delicious s'mores hot chocolate instead, which satisfied my sweet tooth just fine!
The weather has been sunny, but chilly, so instead of throwing on a winter coat for the day, I layered up under my sweater (25% off) that I just got from Target instead, which was perfect – as long as I kept on my hat (also love this, this and this)!
I hope that everyone is enjoying the holiday season. It's crazy to think that in a few weeks it's going to be over. I don't know where this year has gone! Before we know it we will be brining in the New Year! For now, let's enjoy every minute of this fun season!
Happy Holidays friends <3
XO