Happy Halloween!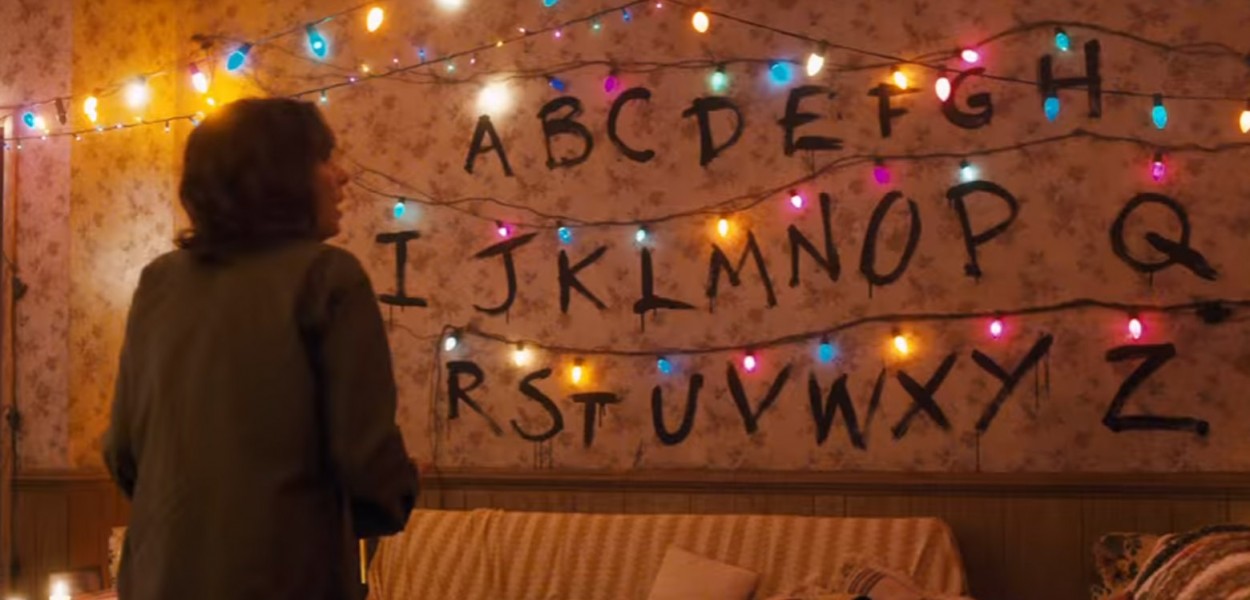 Okay,  I did not have a chance to take a solid photo of my Halloween costume (like I did last year), but I was the wallpapered wall from Stranger Things, with the colored lights draped over. If you don't know what that looks like, see below!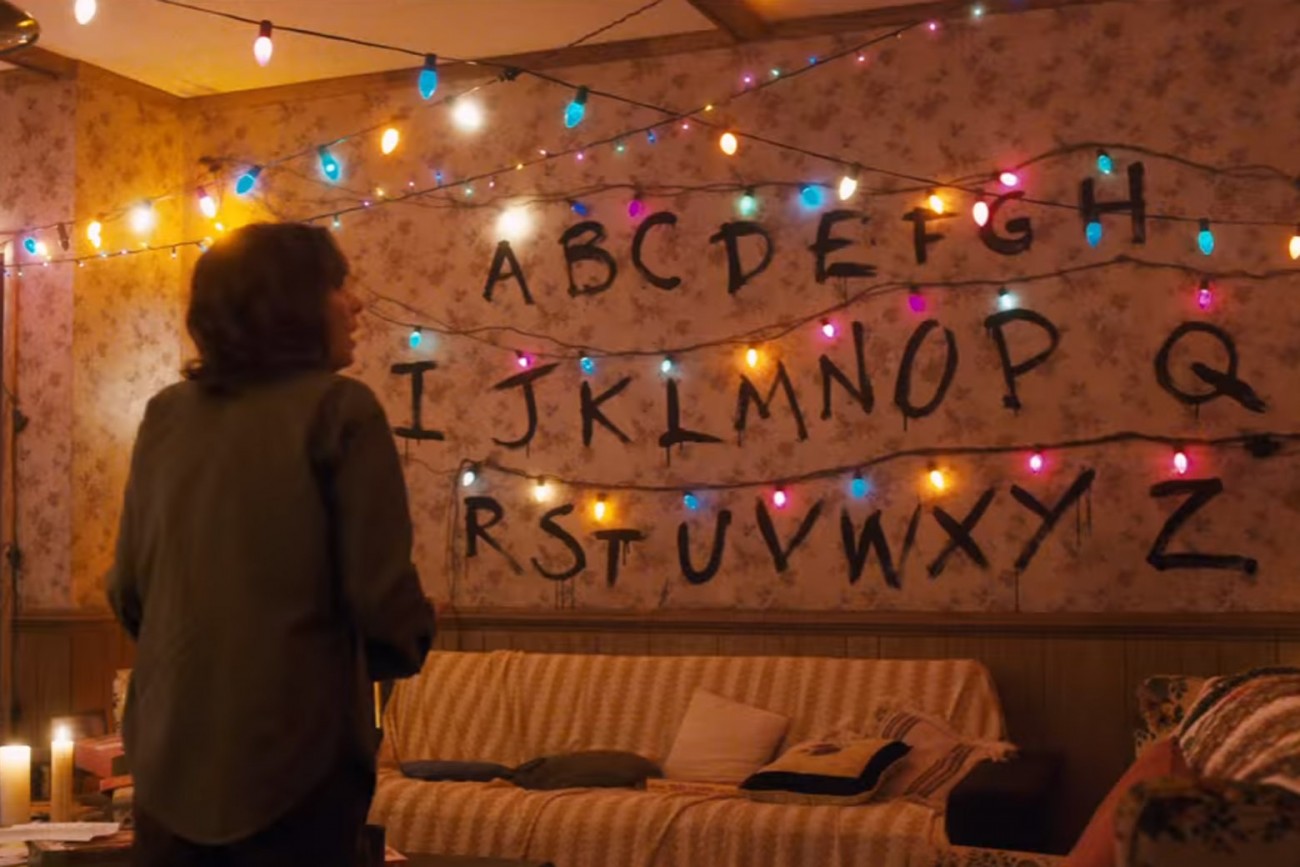 I essentially wore a wallpaper-like top, painted the letters on it, and then draped flashing colored lights all around me. It was so much fun! Jordan and I were in such a hurry to get to a bar crawl, that we were 3 hours late to, that we forgot to take a quality photo! I did however capture this one of us, with one of my best girls, Sam!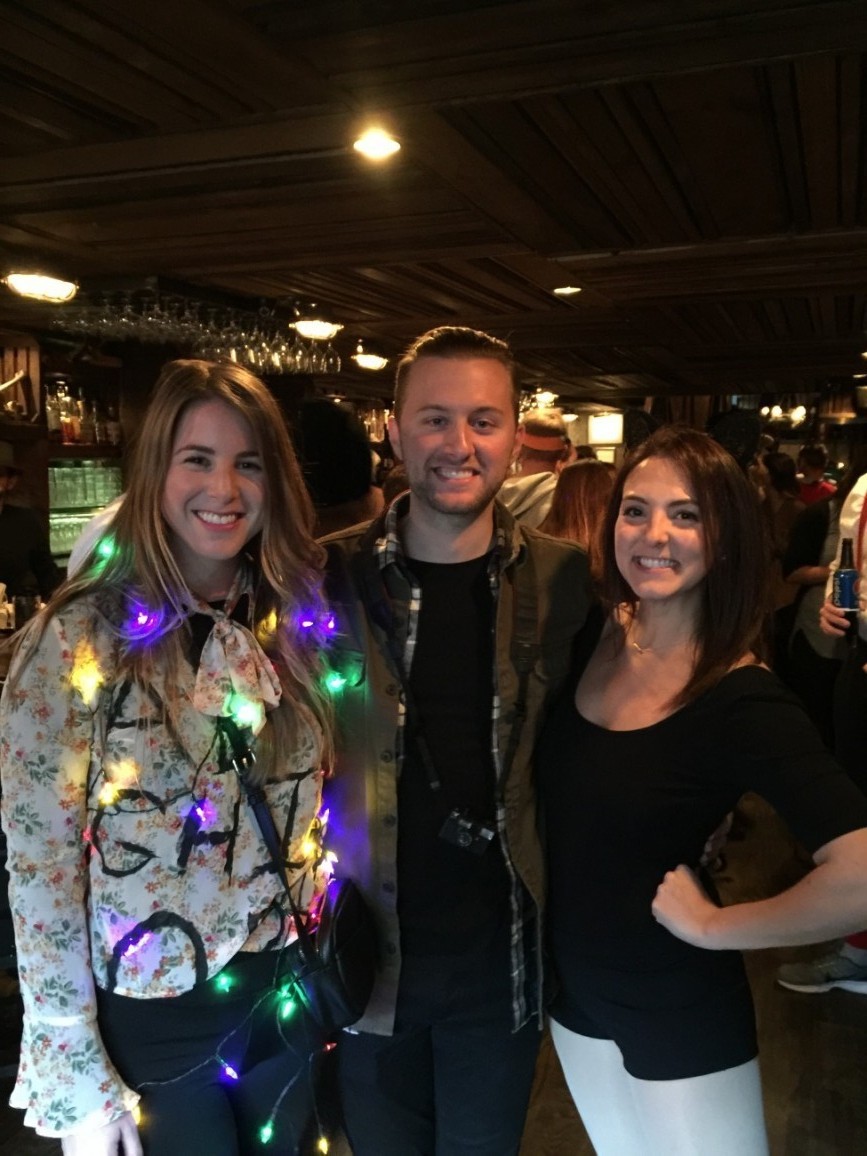 I hope you spend your night watching scary movies and eating too much candy!
XO