Happy 4th Of July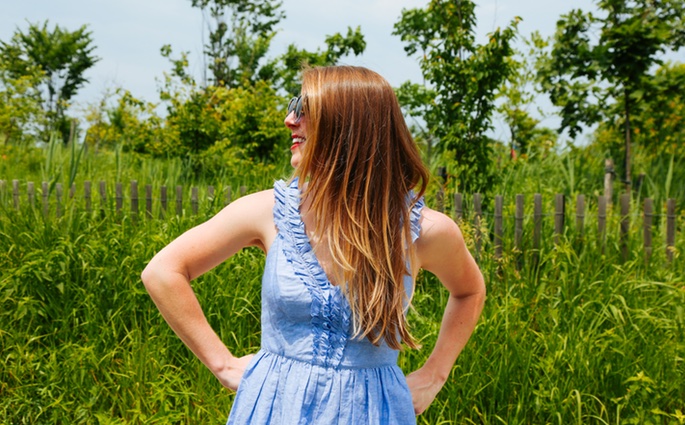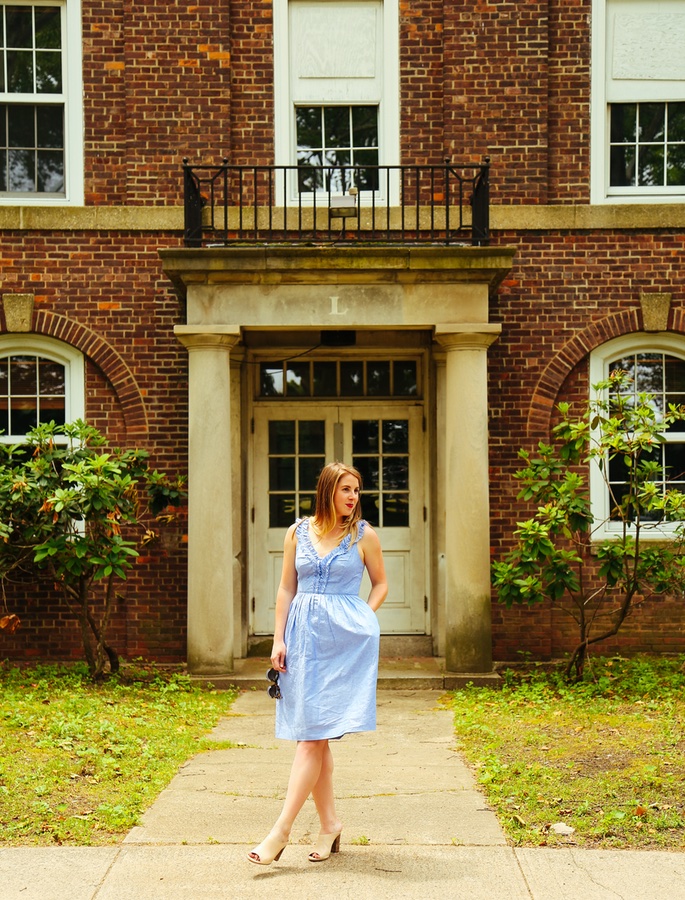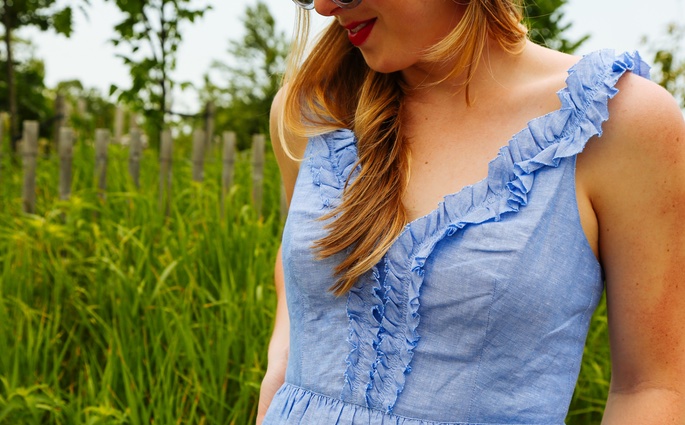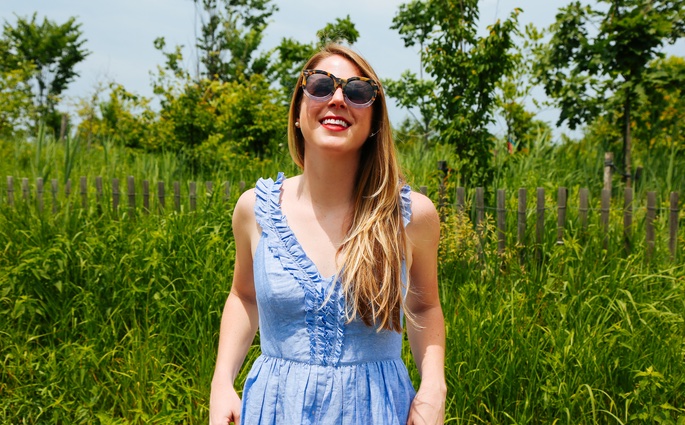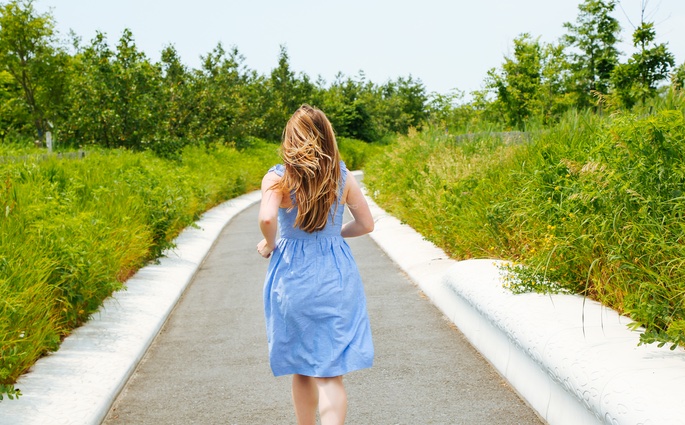 Jordan didn't think I could run in my shoes – but I told him I only buy shoes  that I can't run in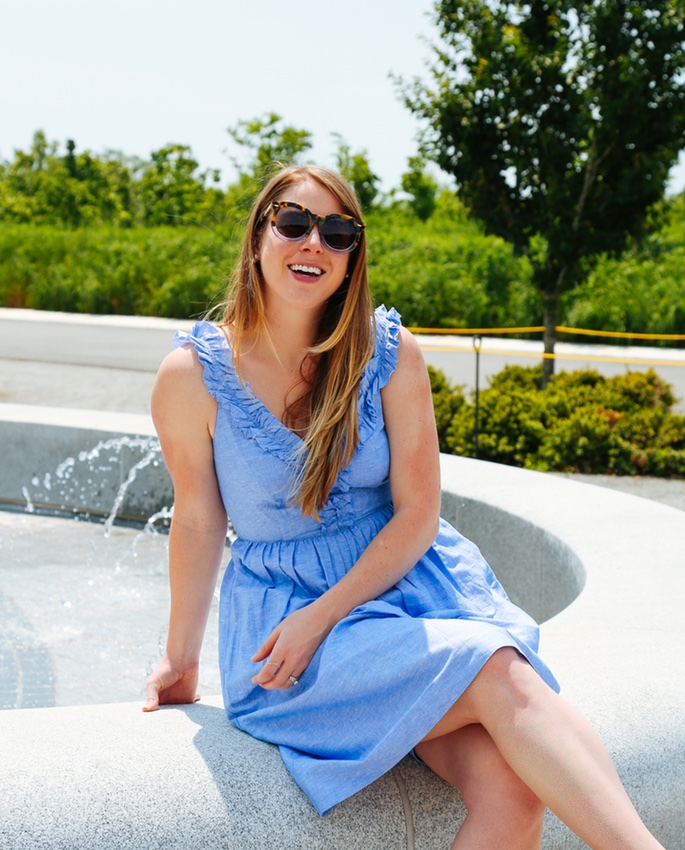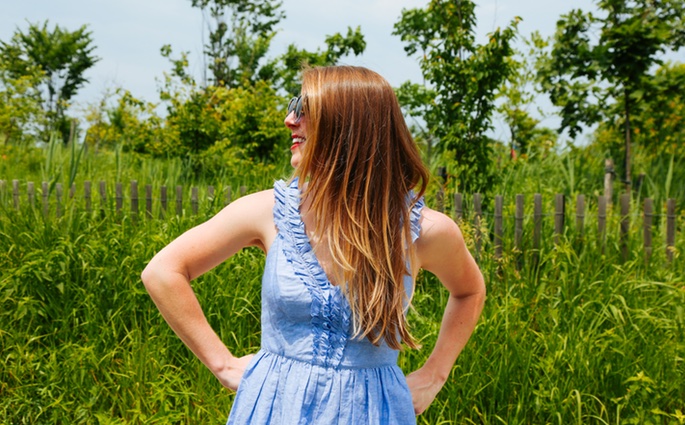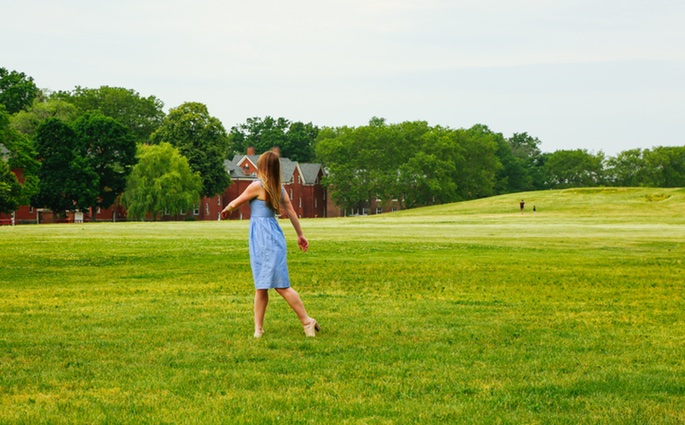 Outfit: Dress (currently on SALE), Shoes (currently 25% off) – also love these and these
We're spending the 4th of July weekend outside of the city this year, as we've done the past couple of years. While spending time in the city during the holiday's can be fun, since NO ONE is around (we're able to take full advantage of going to any restaurant we want with no wait), nothing beats a long weekend by the water with a cold drink in hand. Amiright?
This weekend, I'm looking most forward to spending QT with my family, and a bunch of my high school friends, while eating really delicious summertime food. One of my favorite things to do during this holiday weekend is take a trip to visit my best friend's camp on Skaneateles Lake. We're able to completely unwind, and relax, while not caring at all what we look like since "we're at camp."
This dress (currently on sale) is perfect for the 4th, and is a dress you can wear all summer long because of the comfort and style of the fit. The dress is super light, so you don't have to worry about getting to hot and uncomfortable – something I"m always worried about when going out into the heat in the summer. It also provides for a good twirl and an easy running uniform as you can see above

I've decided that based on my instagram feed and the clothes I've been buying lately, blue is my new favorite color!
Dress (currently on SALE), Shoes (currently 25% off) – also love these and these