Embroidered T-Shirt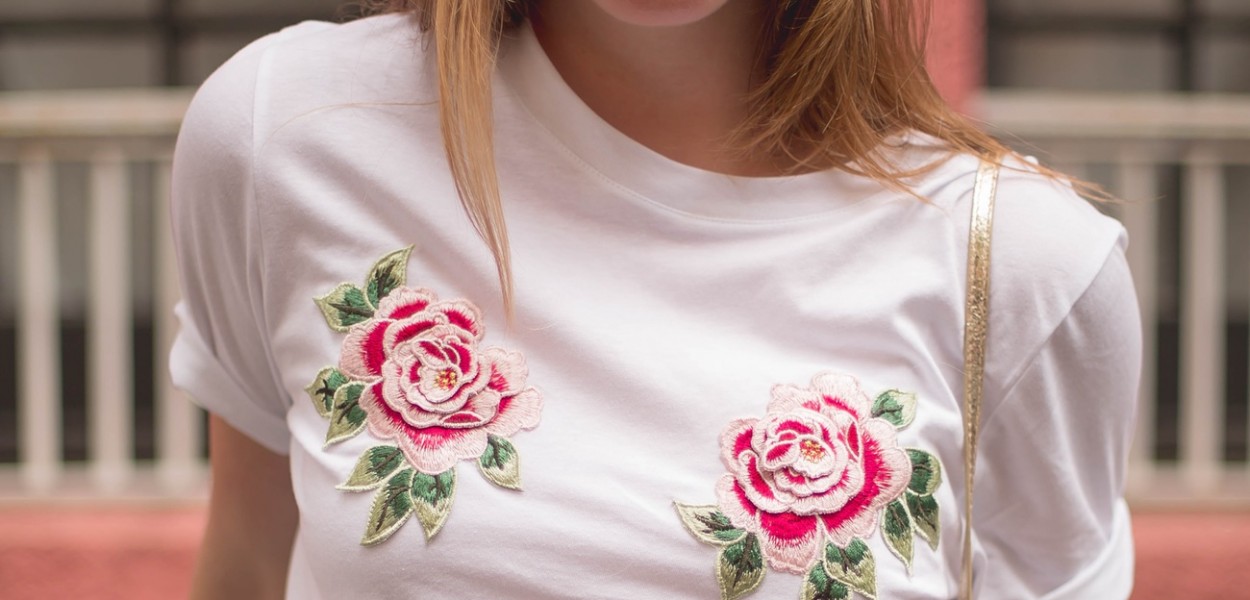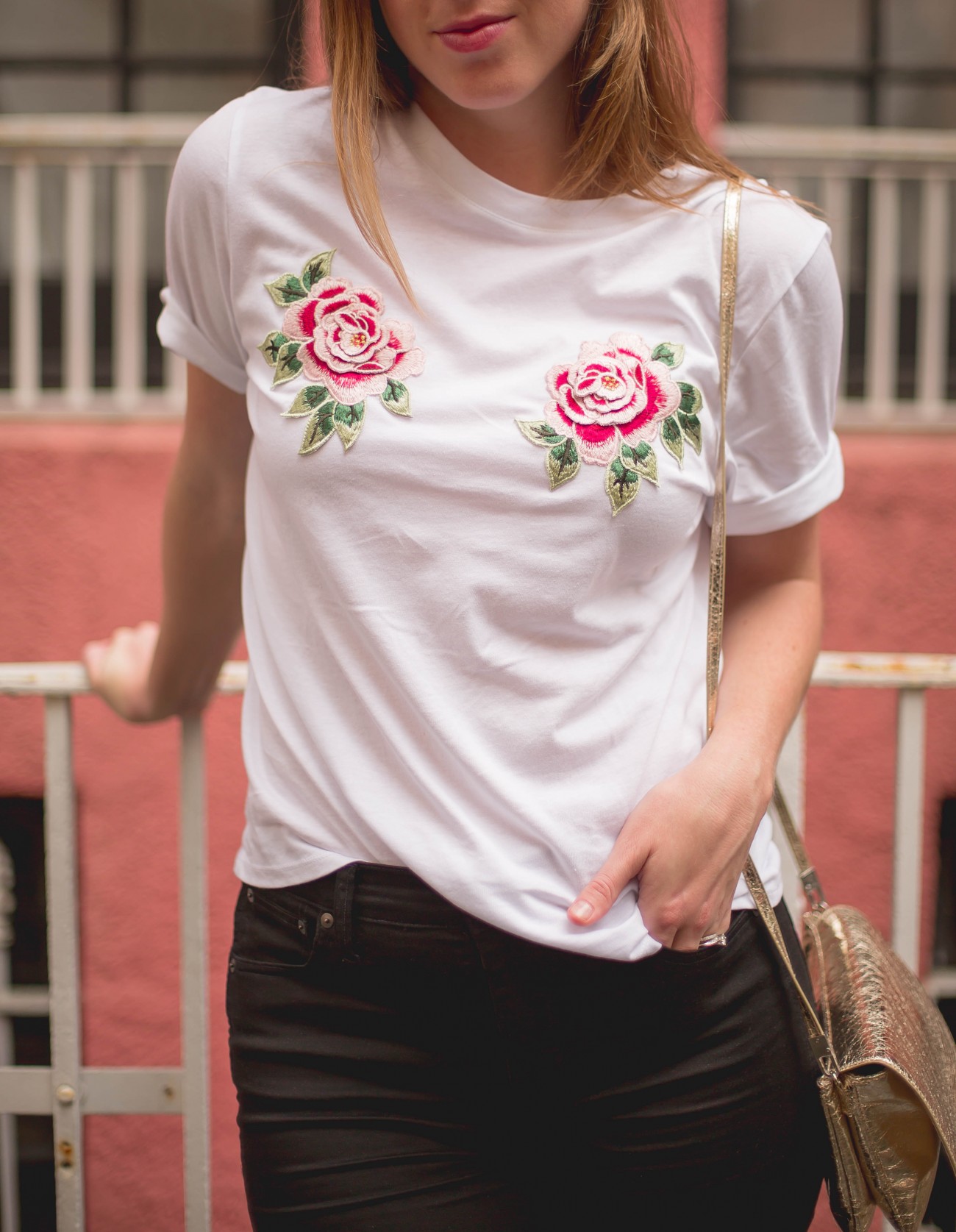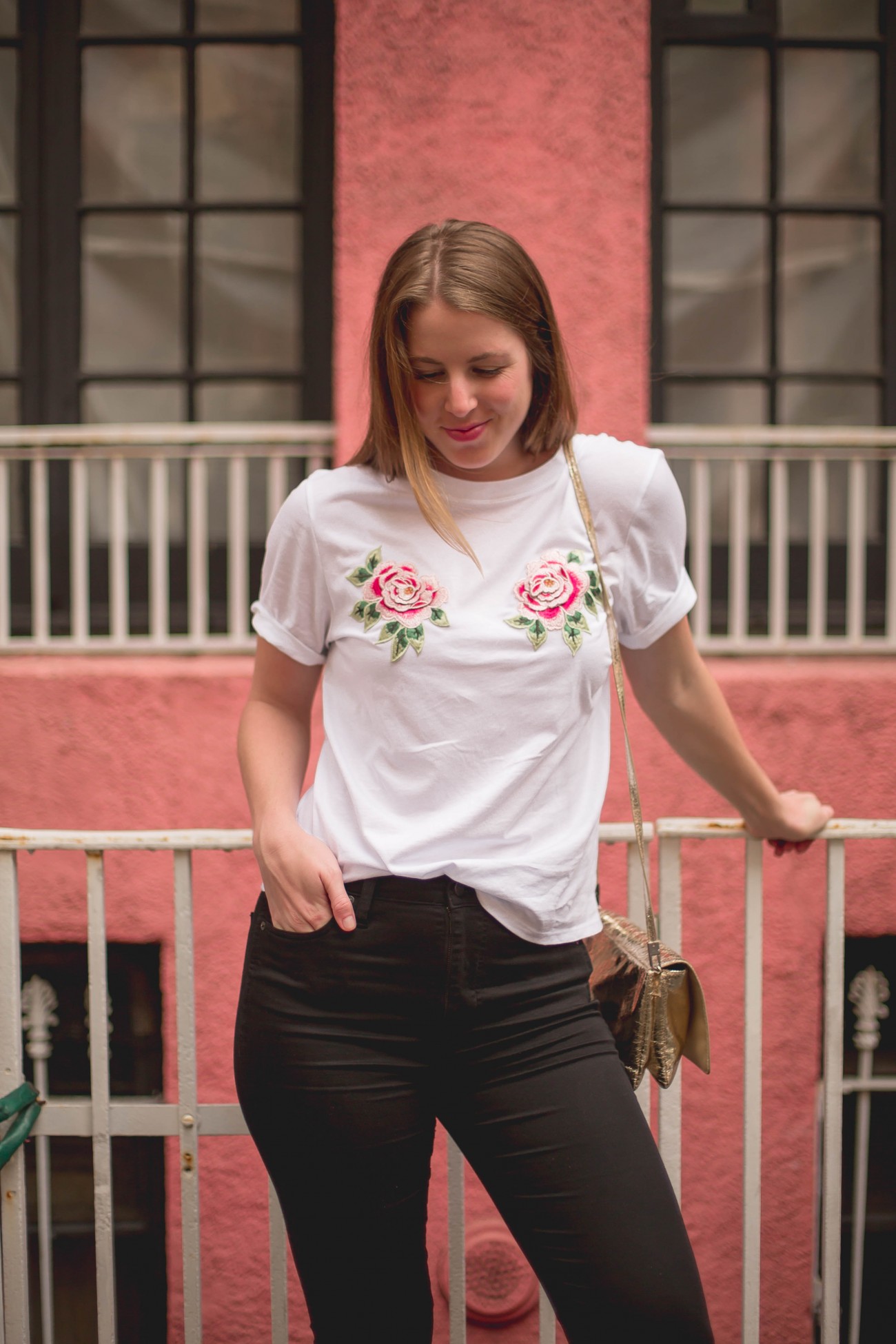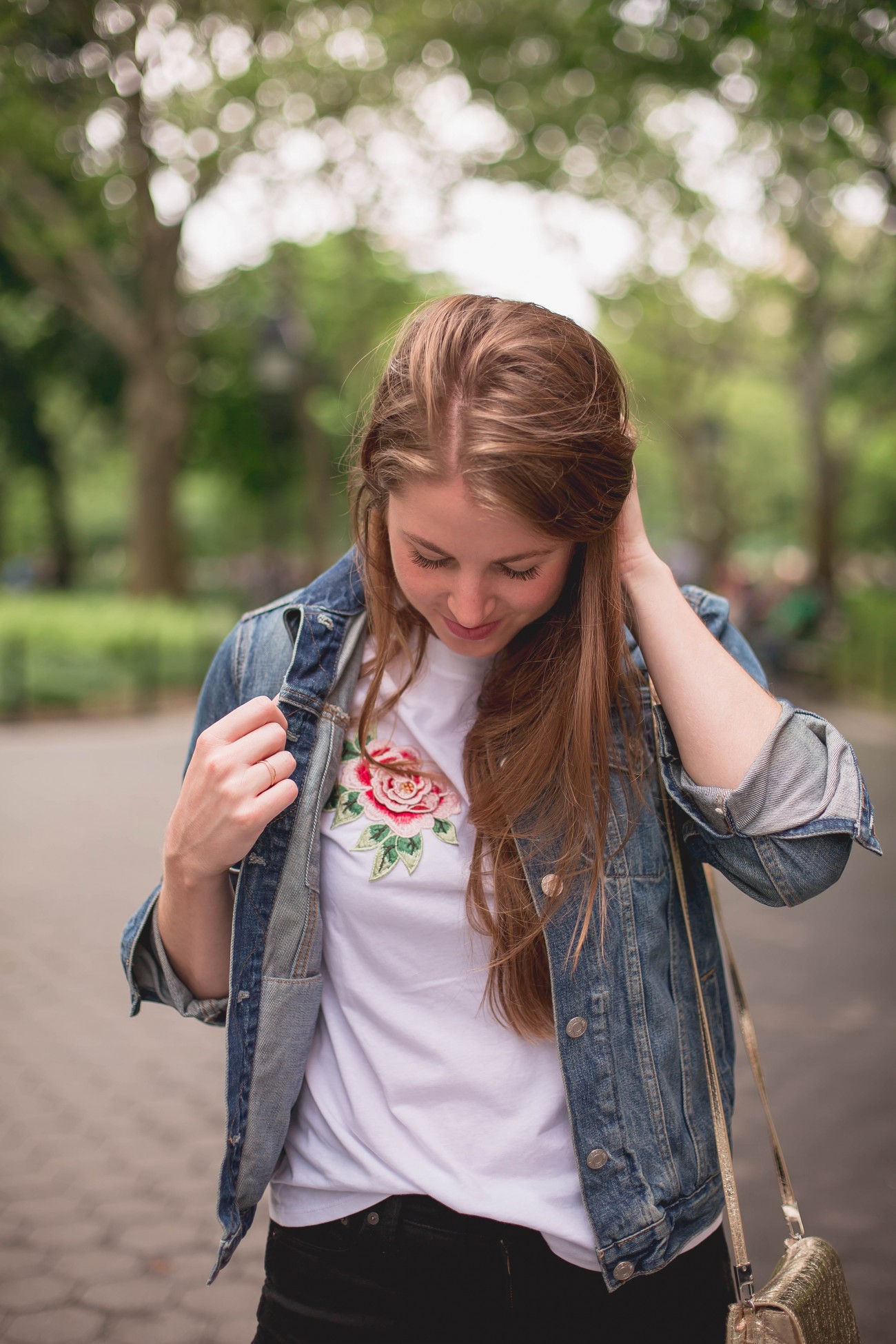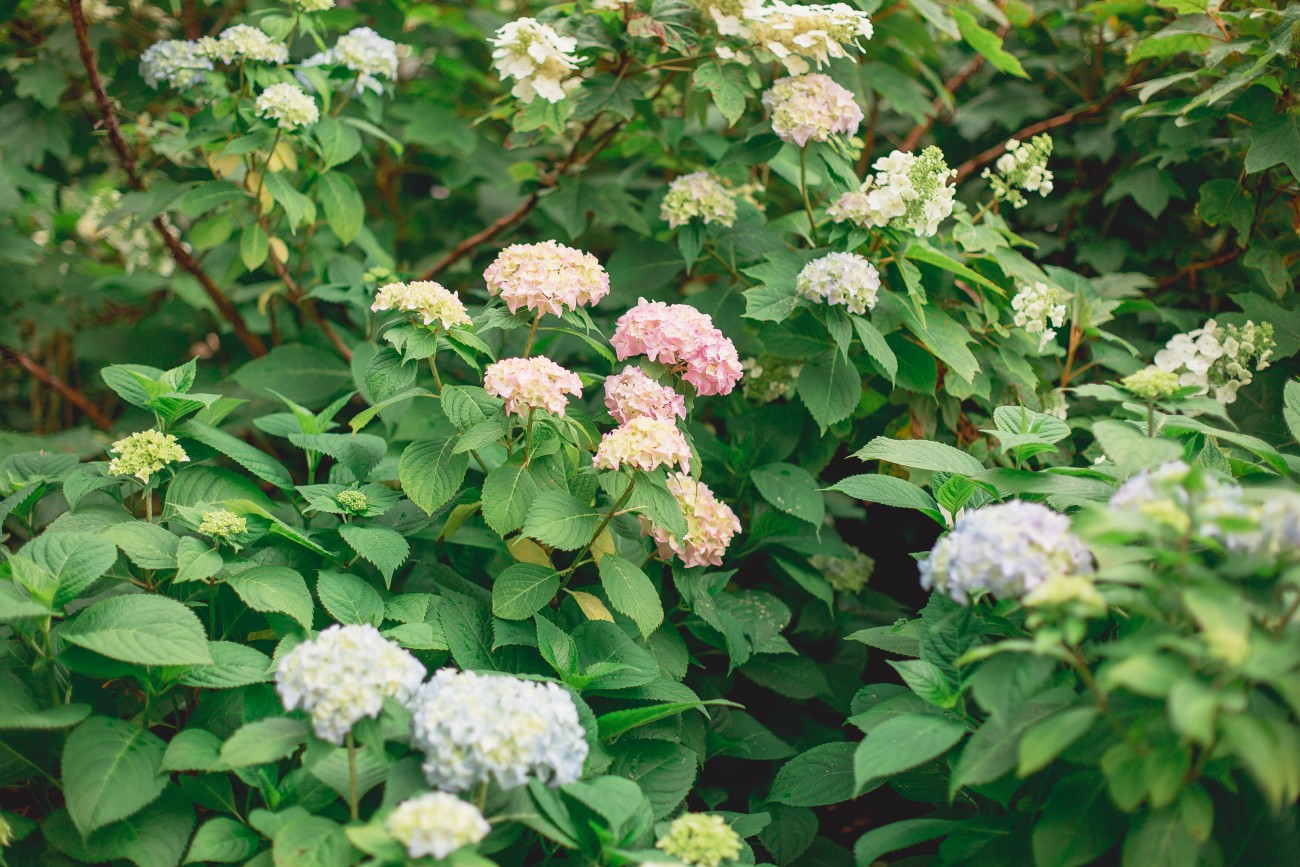 Outfit: Embroidered flower shirt (also love this one), Jean Jacket, Madewell Jeans
Guys, I found the most fun top the other day at H&M! It reminded me of the  Two Songs shirt, just less expensive, and equally as cute.
I normally head into H&M once a week to check out new merchandise since their turnover is so high, and their prices are so affordable (also found this one, and this one that I loved). You just cannot go wrong!
I've been pretty slow getting around lately with my knee issues, so I have not been making many extensive plans on the weekends, though it is important to get out of the apartment, even if it is just for a short while. Since I don't have many plans, I've been dressing super casual, which is where H&M has been coming into play. I can go in, find a fun t-shirt for under $20 and call it a day!
We ventured for a couple hours up to Washington Square Park the other day because I had an eyelash extension appointment (first one ever, thanks Laura!), and one of our favorite Asian restaurants (Niu Noodle House) is up there. I haven't been up to Greenwich Village in a while so it was nice to check out the scene in the park and people watch, something I love doing, a little too much maybe! ha.
XO