Floral Dress in Riva del Garda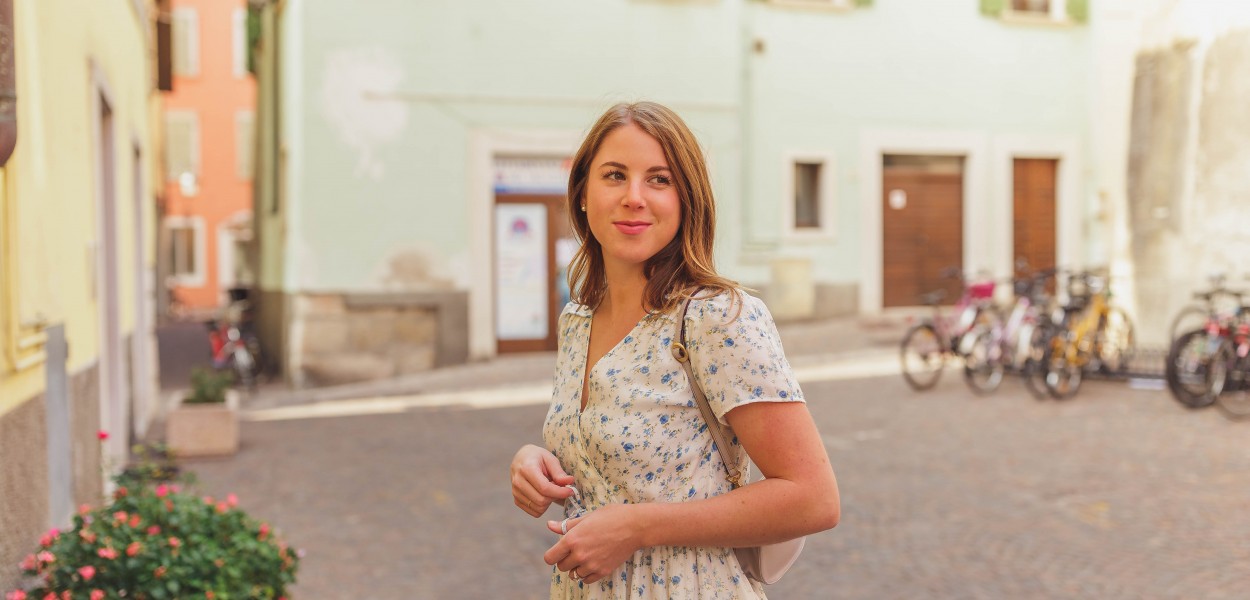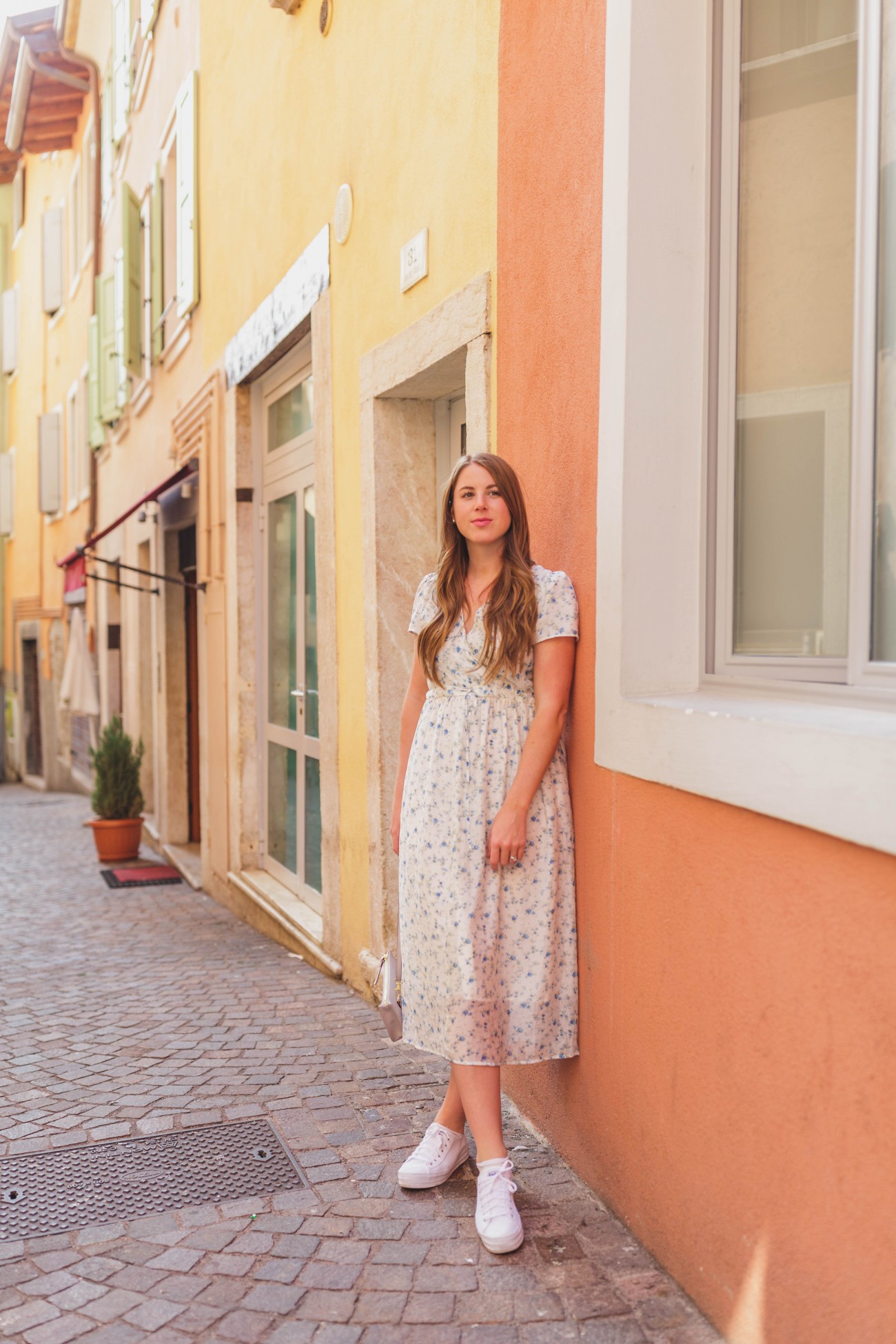 This street in a weird way reminded me of an old western movie, don't you think?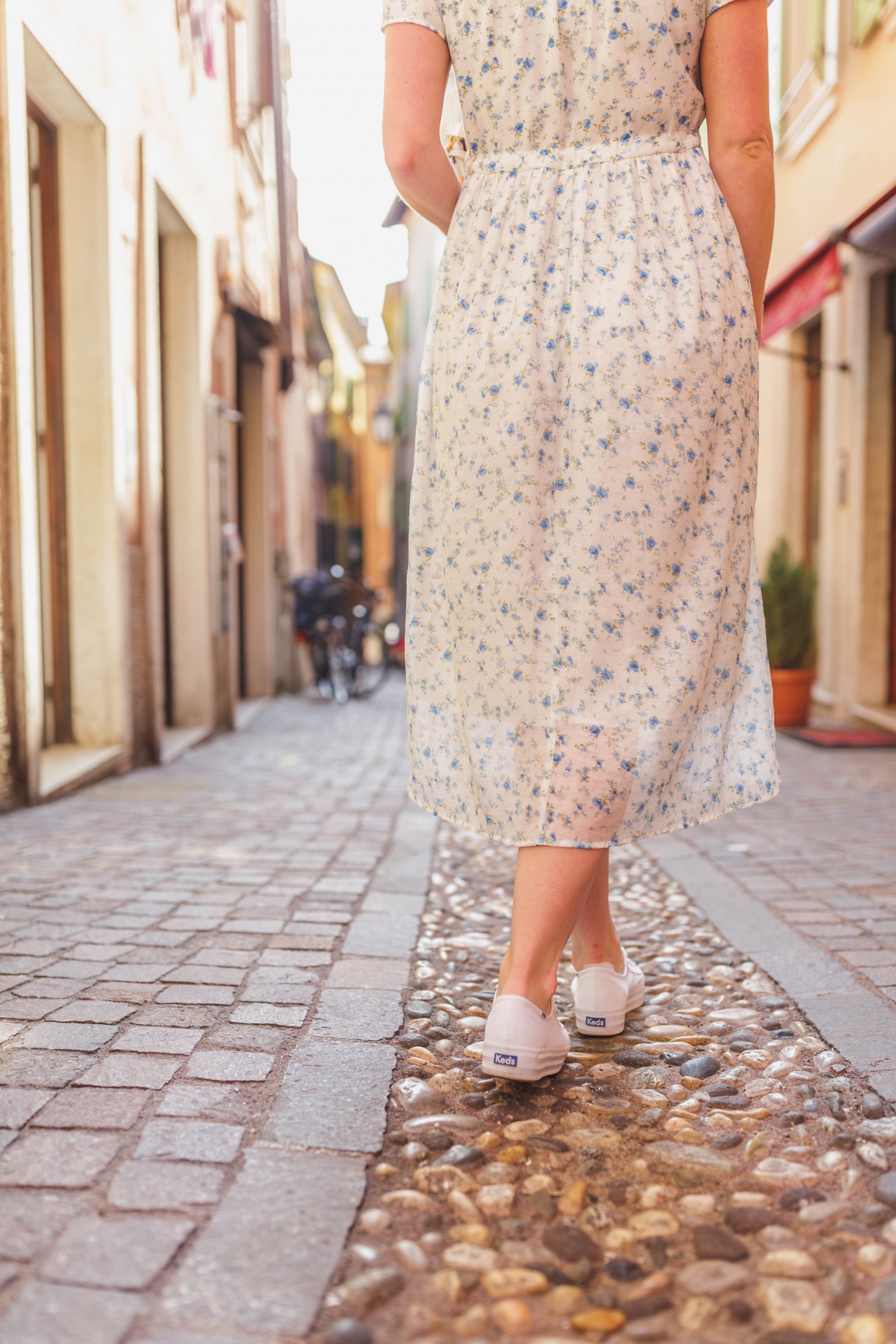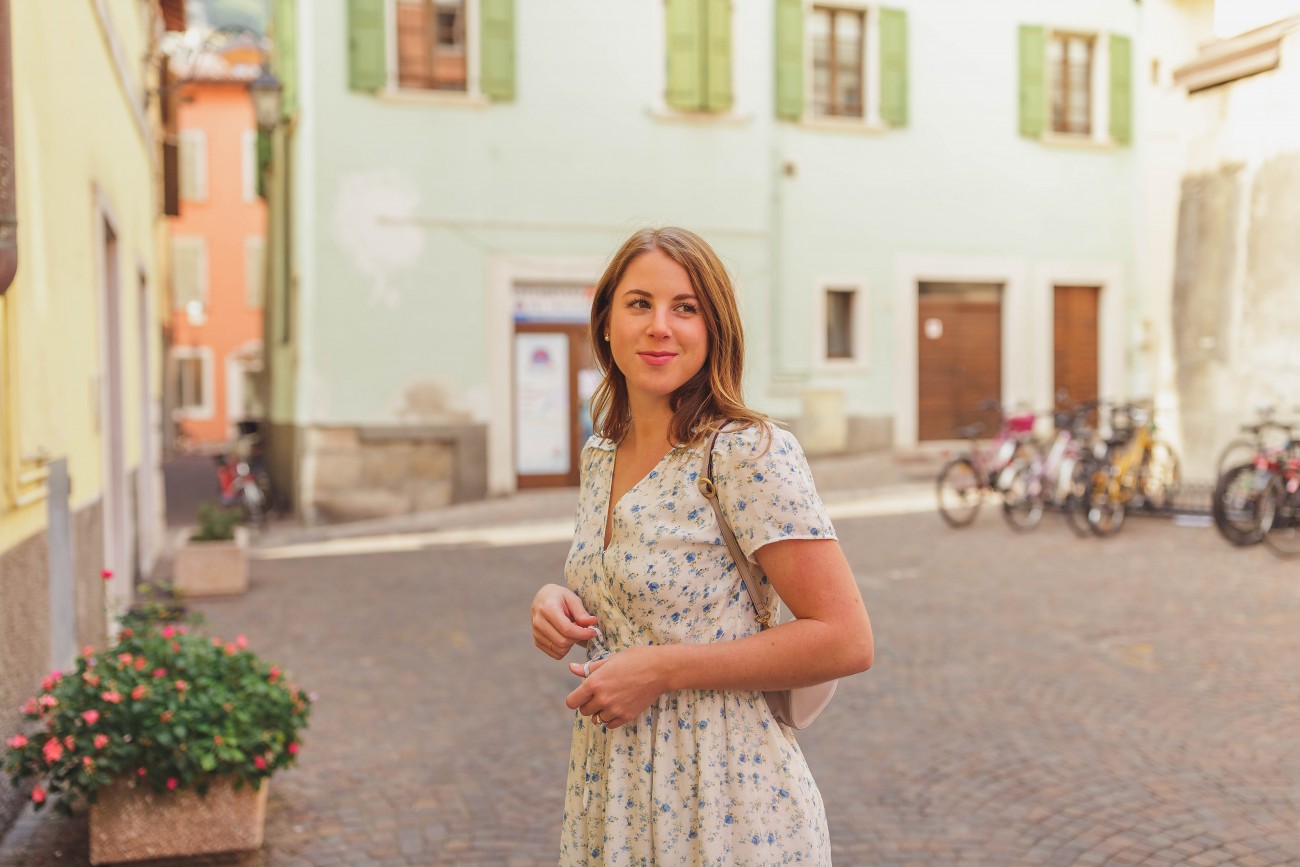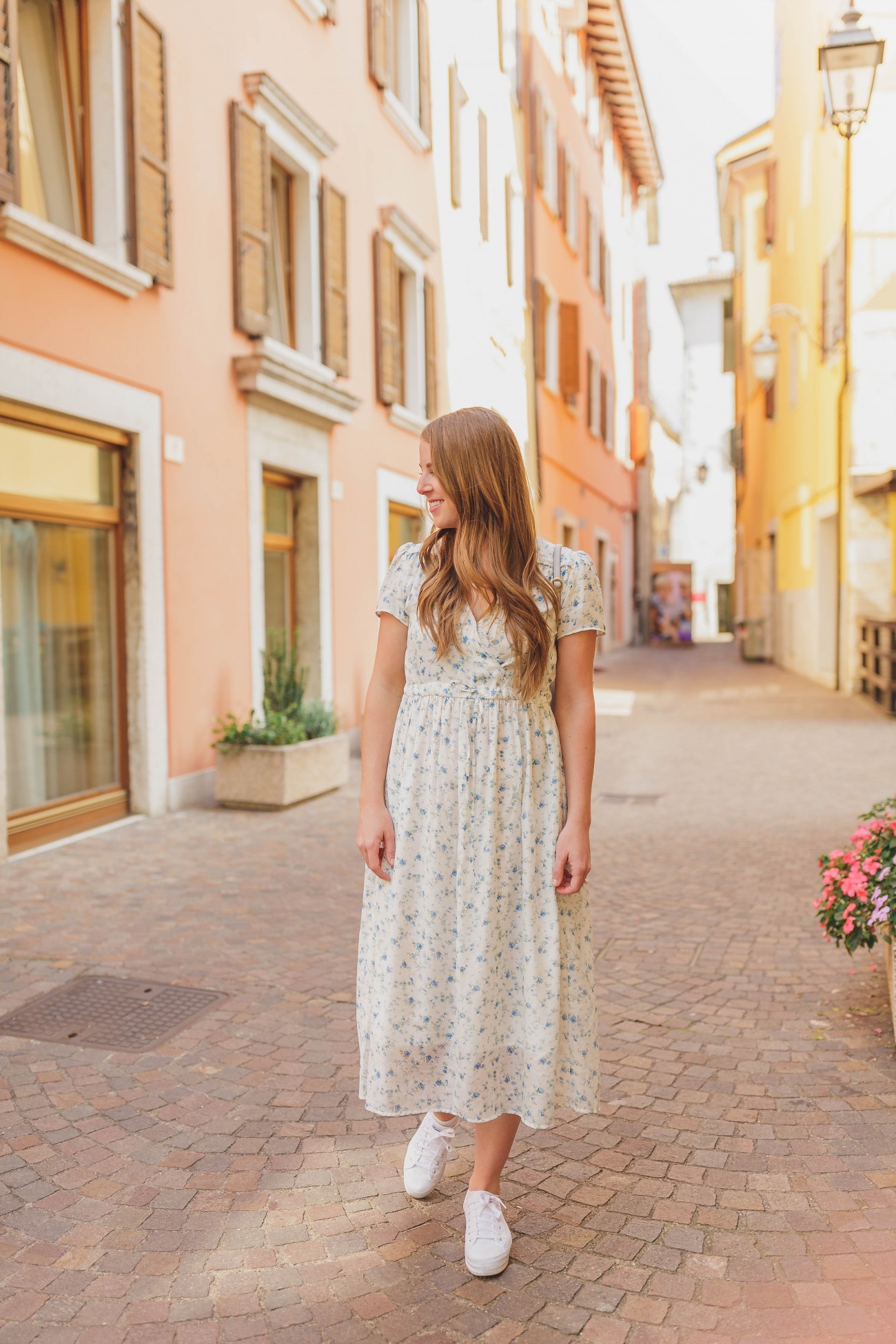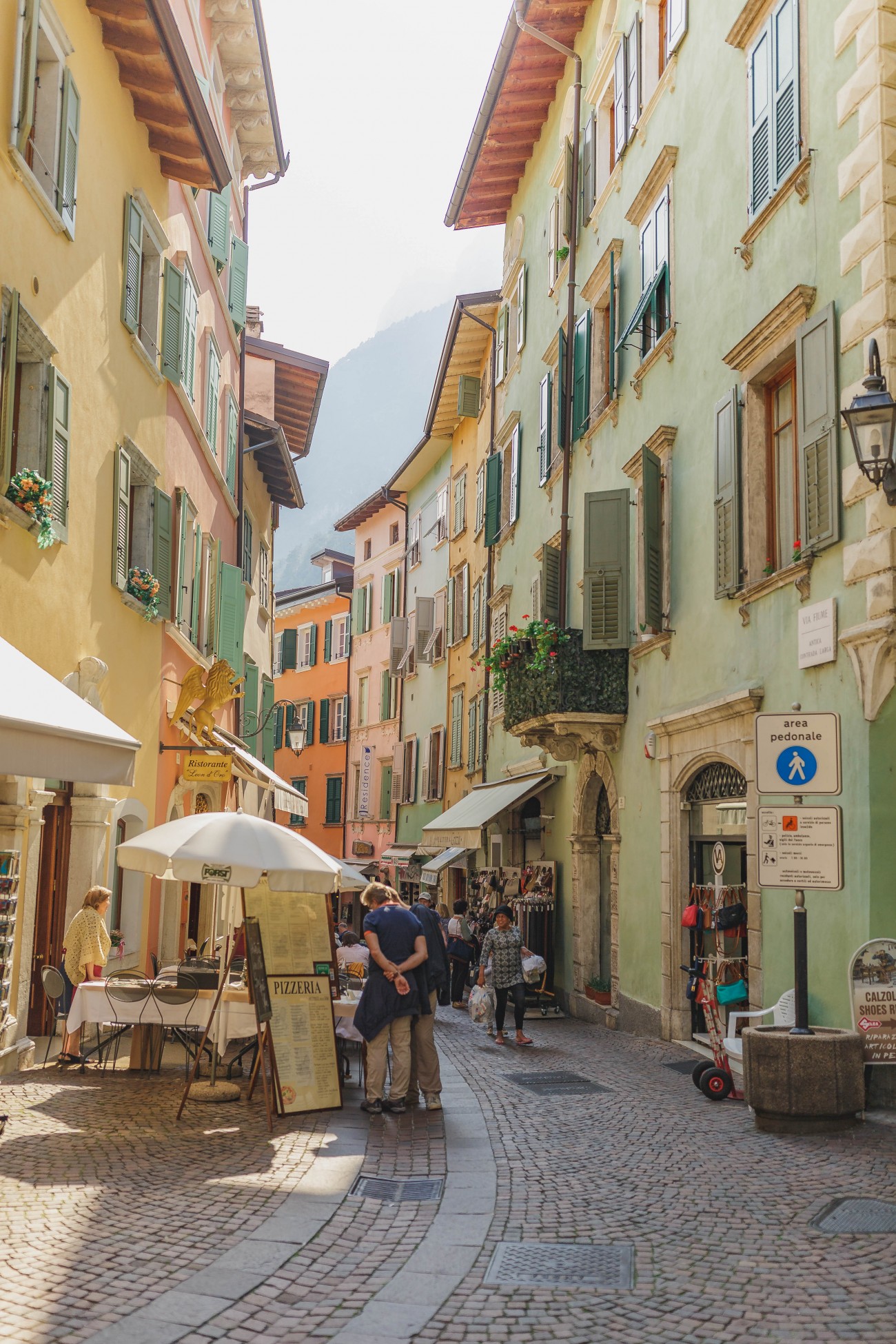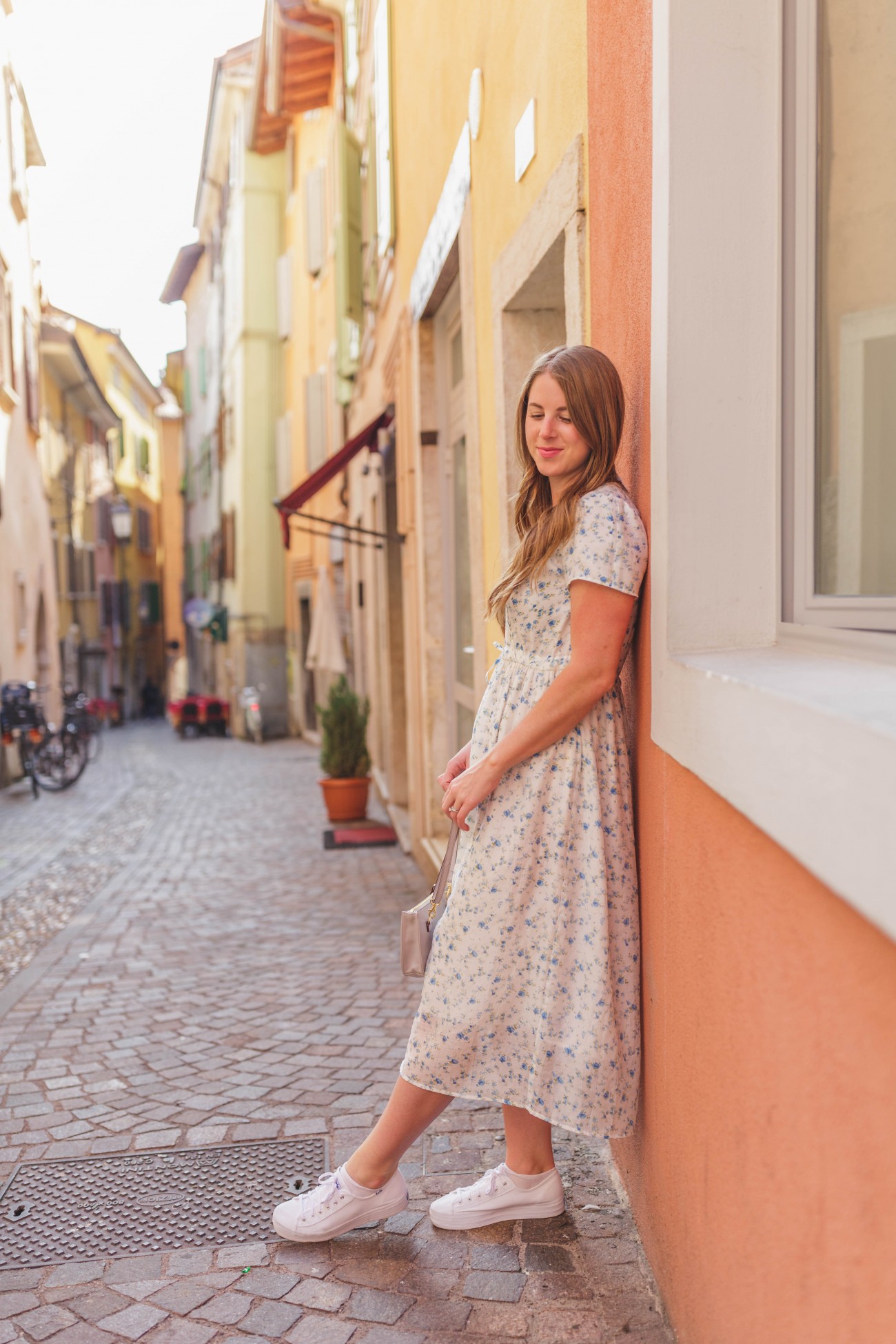 We spent a total of 3 nights on Lake Garda, and each of them were amazing!
Outfit: Christy Dawn dress, Keds sneakers, Lo & Sons belt bag, (last seen here)
On our last day on the lake, we decided we wanted to drive a bit up the lake to see some of the smaller towns, as well as make our way to our destination, Riva del Garda. Lake Garda has more than 10 large towns situated around it, so it would be impossible to see it all in just two full days of being there, which was part of the reason we wanted to rent a car. Having a car made it so much easier to see more places, even though it was scary to drive on the tiny, windy roads at times! The slow drive from Gardone Riviera, to Riva del Garda took us about an hour and a half and the entire drive was beautiful. We drove through Limone sul Garda and Gargnano on our way north.
Once we got to Riva del Garda; a town well-known for water sports because of the high winds, we began to explore the tiny streets before the ferries came in with more people. I've mentioned this before, but my favorite part about lake towns in Italy are the bright colors and the small alleyways that lead to even more beautiful parts of town. A few times as we were exploring the small alleyways, we ran into chefs moving their fresh food from the prep kitchens to the restaurants – it was fun to see all of the fresh vegetables and cheese rolling by us as we were walking around the tiny streets.
I wore these sneakers the majority of the days (including this one) when I knew I would be walking around a lot. I lovvvve Keds, and buy a few pairs a year. I love this specific triple-tiered style because it adds more of a platform and pep in my step. I think the platform also comes off a bit fancier, in my opinion, which paired well with the Christy Dawn dress I was wearing on this day! I came across Christy Dawn a couple of years ago, and have since been wanting one of her Dawn dresses. I love the brand, that it's made in LA, and the craftsmanship. I finally decided it was time to buy one when we were about two weeks away from leaving for our trip, I'm so happy I bought it, and I'm already looking forward to wearing it when the warmer weather comes back around (in 7 months lol).
We had such a great day, and ended it with gelato and a relaxing drive back to our hotel in Gardone Riviera.
XO