First Day of Summer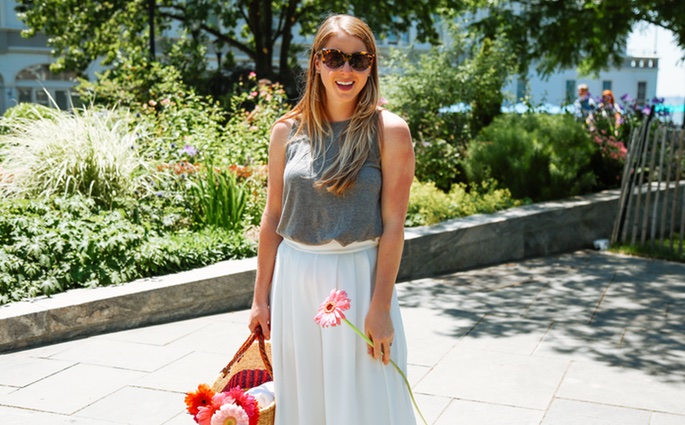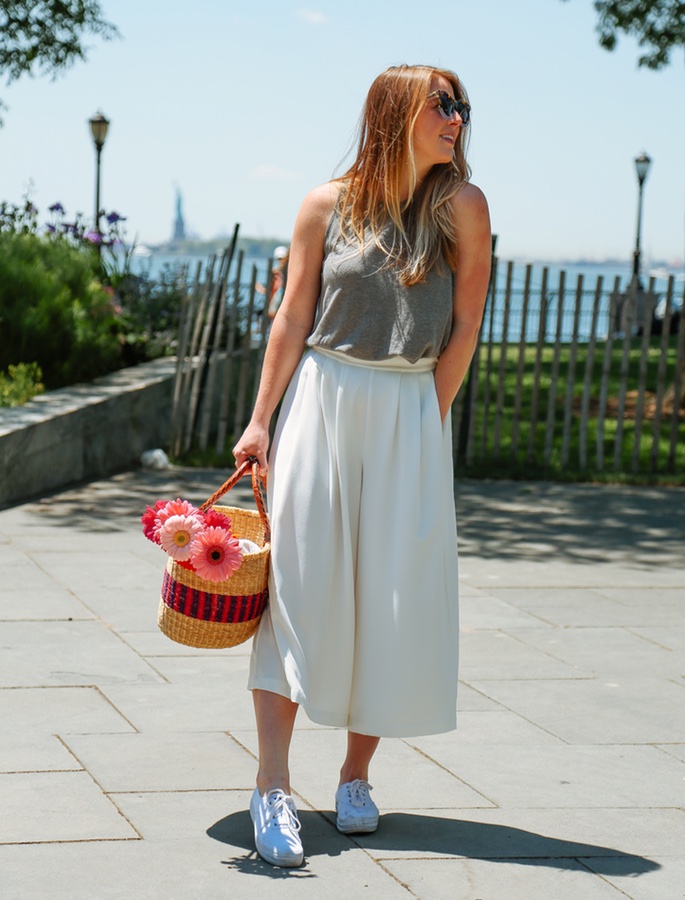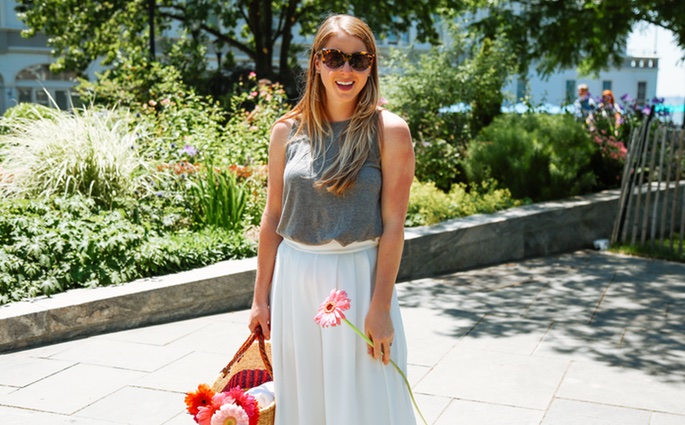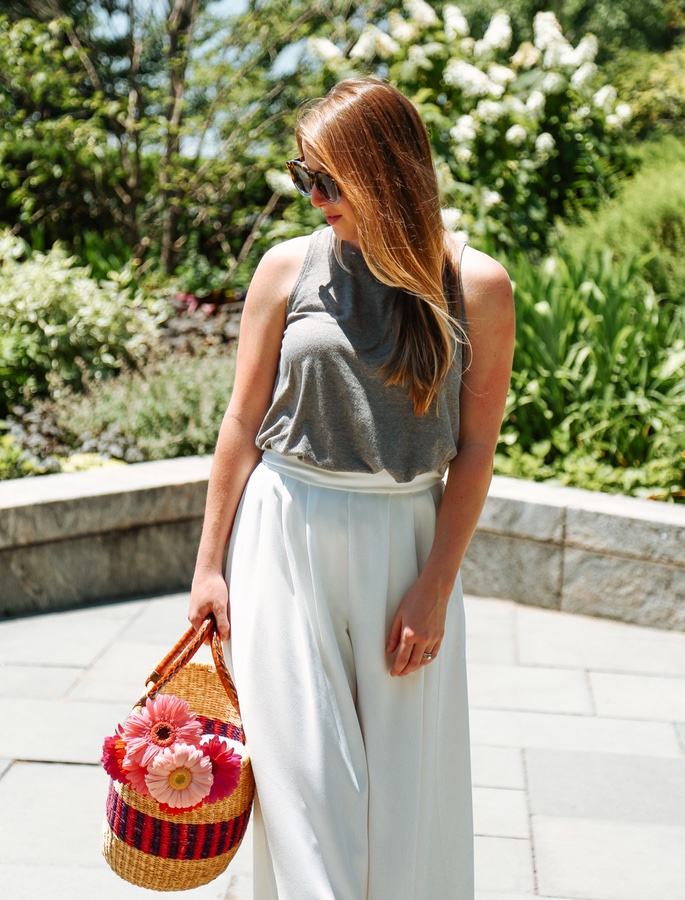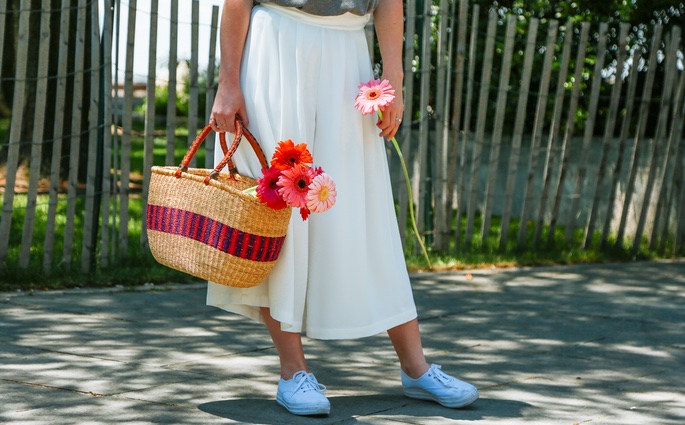 Outfit: Culottes, last seen here and here (also love these and these)  Old Navy Tank Top , also love this one in a similar style
HAPPY FIRST DAY OF SUMMER!
While the weather in NYC has been feeling like summer  the past few weeks, I'm glad that we can now say it's official! Waho!
As soon as summer hits, work days seem to become shorter, happy hour starts earlier, and the abundance of fresh fruits and veggies at the farmers markets are massive (something us north-easterners aren't used to all year round). Summer is a beautiful, beautiful thing!
Jord and I like to spend as much time as we can outdoors (like anyone else), and I'm not sure if it's because we consider ourselves more grown-up, but if I'm not up by 9am on the weekends I feel like I've wasted part of the day, which I hate! And because we knew this past weekend was set to be gorgeous, we both made it a point to get up pretty early on Saturday morning, despite the large amount of sangria we drank Friday night!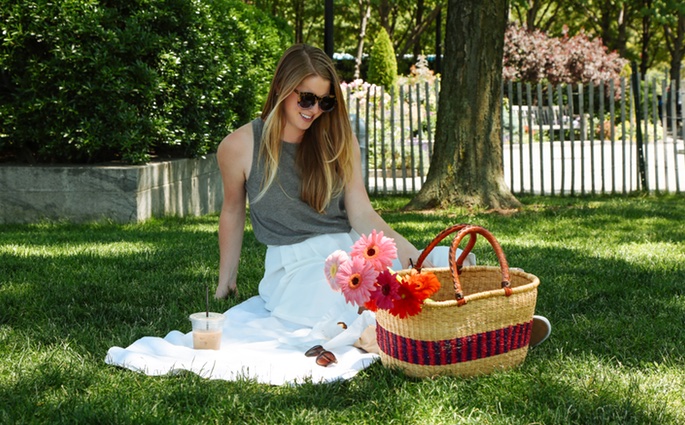 There are a few parks right around from the corner from us, so instead of making breakfast at home, we went to a deli to get a breakfast sandwich (parma, egg and cheese), some coffee and flowers and sat on the grass to people watch!  It was the most perfect way to start the day, we were feeling totally relaxed – and what made it even better, was that we both forgot our phones!
Summers always tend to fly by, and while it is the first day of summer,  I also can't believe it's the end of June already! My birthday is in a couple of weeks (June 29th) and then before we know it, it will be the 4th of July, and then Labor Day! Let's make it a point to slow down and enjoy every minute we can of these summer months.
XO