Fall Weather Favorites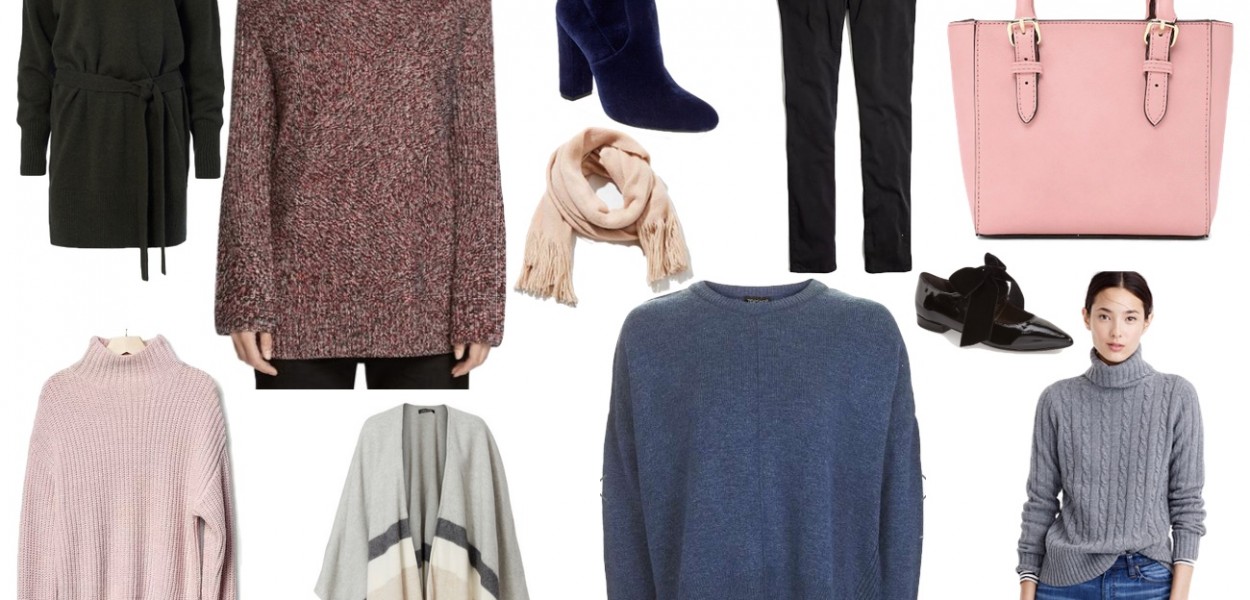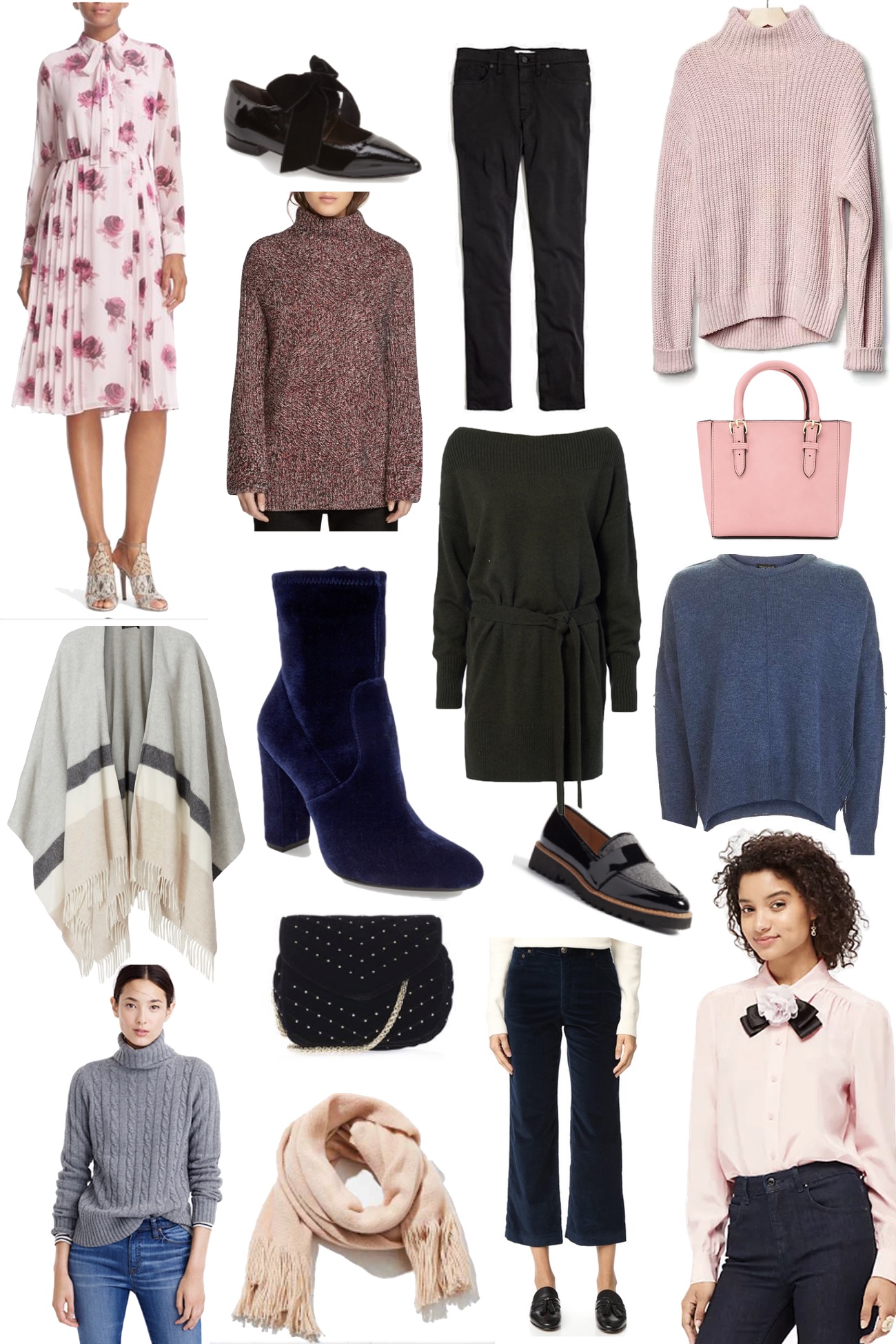 From Left to Right: Kate Spade Dress, AGL Flats, Madewell Jeans, GAP Sweater, Rag + Bone Sweater, Intermix Belt Sweater, Forever21 Satchel, Intermix Poncho, Steve Madden Bootie, Halogen Loafer, Topshop Sweater, J.Crew Turtleneck Sweater, Velvet Crossbody Bag, UO Scarf, Sailor Pants,  Kate Spade Top
The cooler weather was inevitably going to swing on over – and now that it's here, I'm not as prepared as I thought I would be! There are so many great things about cooler weather. My favorite being the fact that I can 8/10 times get away with wearing big comfortable sweaters and scarfs most of the week at work. However, that doesn't mean I have to sacrifice fit and style with my comfortable items. The key for the most part is to stay comfortable, while still looking put together

At least I tell myself that!
I really love this dress because it's a sweater dress, and not many things can beat a sweater dress when it comes to comfort during the Fall! I bought one from Madewell last year (similar here) that I'm looking forward to wearing again this year – it goes so well with booties and stockings.
Something new I'm going to try more of this year is layering, it's not something I do often, and it's a style technique that I'm looking forward to trying! Is anyone else loving the excessive layering trend? Any pointers?
XO