Fall 2017: The Jean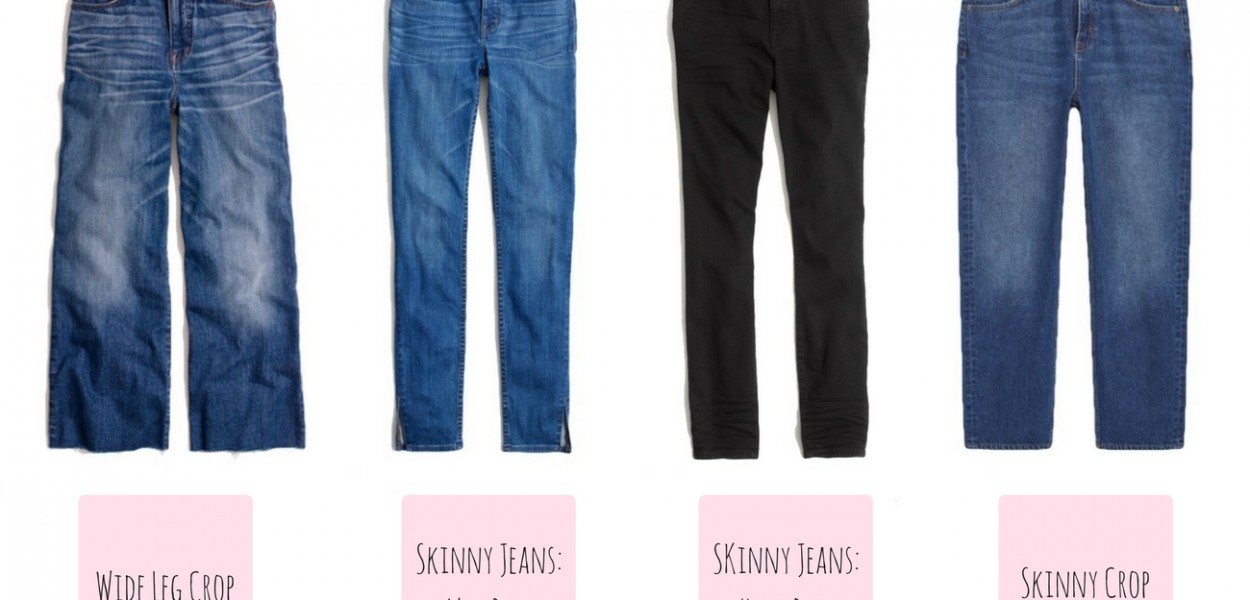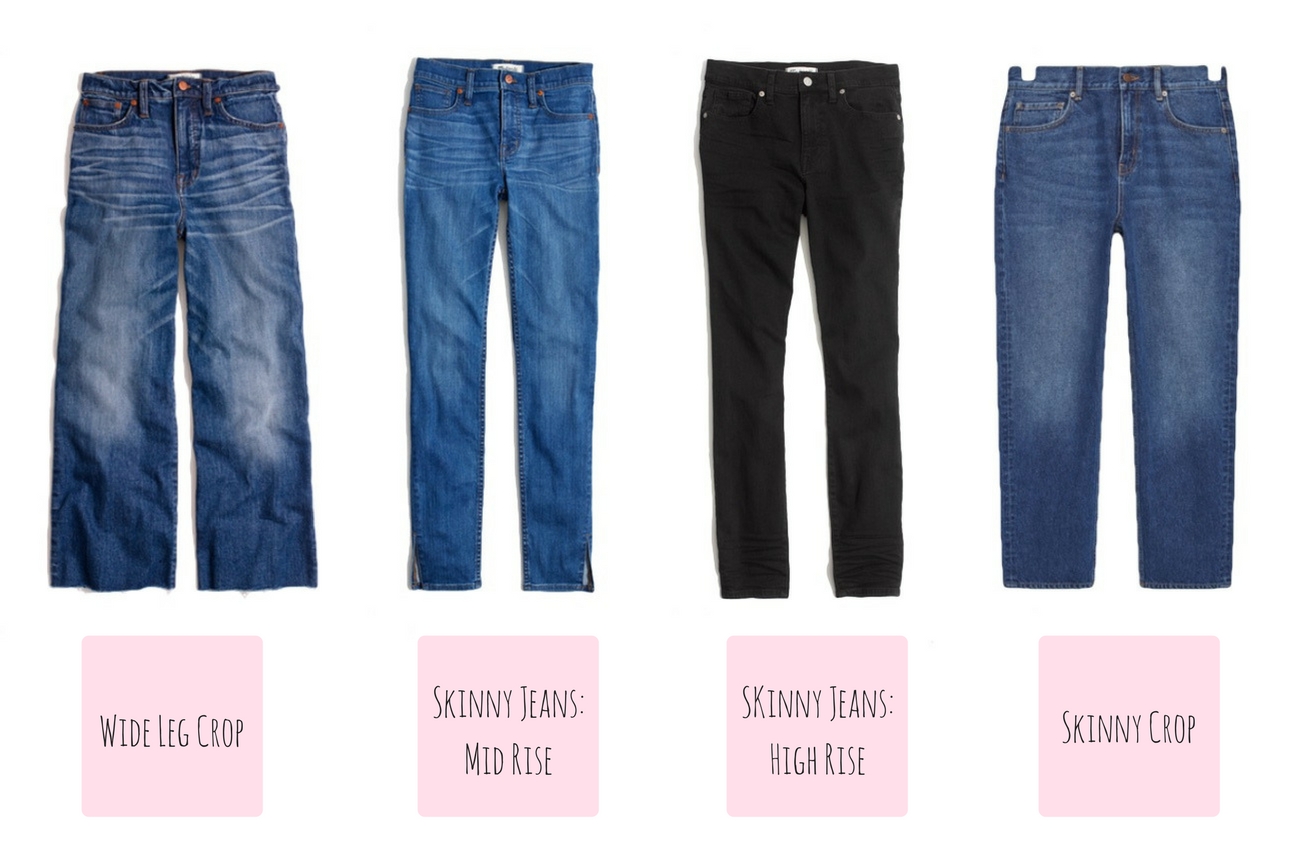 While dresses and skirts are my favorite clothing items to wear during the summer, come September, I can't wait for jeans.
I prefer a basic jean. I don't love embroidery or anything too flashy (although, these may change my mind). Just a good ole' jean. The styles I tend to go for more are cropped, wide-leg, and skinny. Always high-waisted. I don't know how I wore low-rise jeans ALL the time in high school, but woof, they don't fit me right! As time has gone on I've become much better about finding jeans that fit my body correctly, which I think is the biggest feat when it comes to shopping for jeans. There is nothing worse than walking into a dressing room, and throwing on a pair of jeans that fit horribly. It immediately makes you feel bad about yourself when it shouldn't. It's not you, it's the jean type! So it's important to realize that everyone has a  different body shape; hips sit high, butt sits low, slender hips, wide hips, thick thighs, the list goes on. After years of trying on different styles, and different brands I've finally been able to narrow down my list of styles and brands that I covet below:
Madewell – If I'm being honest, 85% of my jeans are from here. (love these, these, these, these and these) and I just bought (these and these)
Ann Taylor – Love these! They are actually the ones I wore in the Ann Taylor shoot
COS – I bought these last year, and still wear them all the time
Other brands I love: AG, Citizens of Humanity, Hudson
Also, a collection that I'm very excited about, is the Everlane denim launch on September 7th, just two days away! Everlane pants fit me great, so I'm excited to try these out and hopefully add them to my list here!
XO