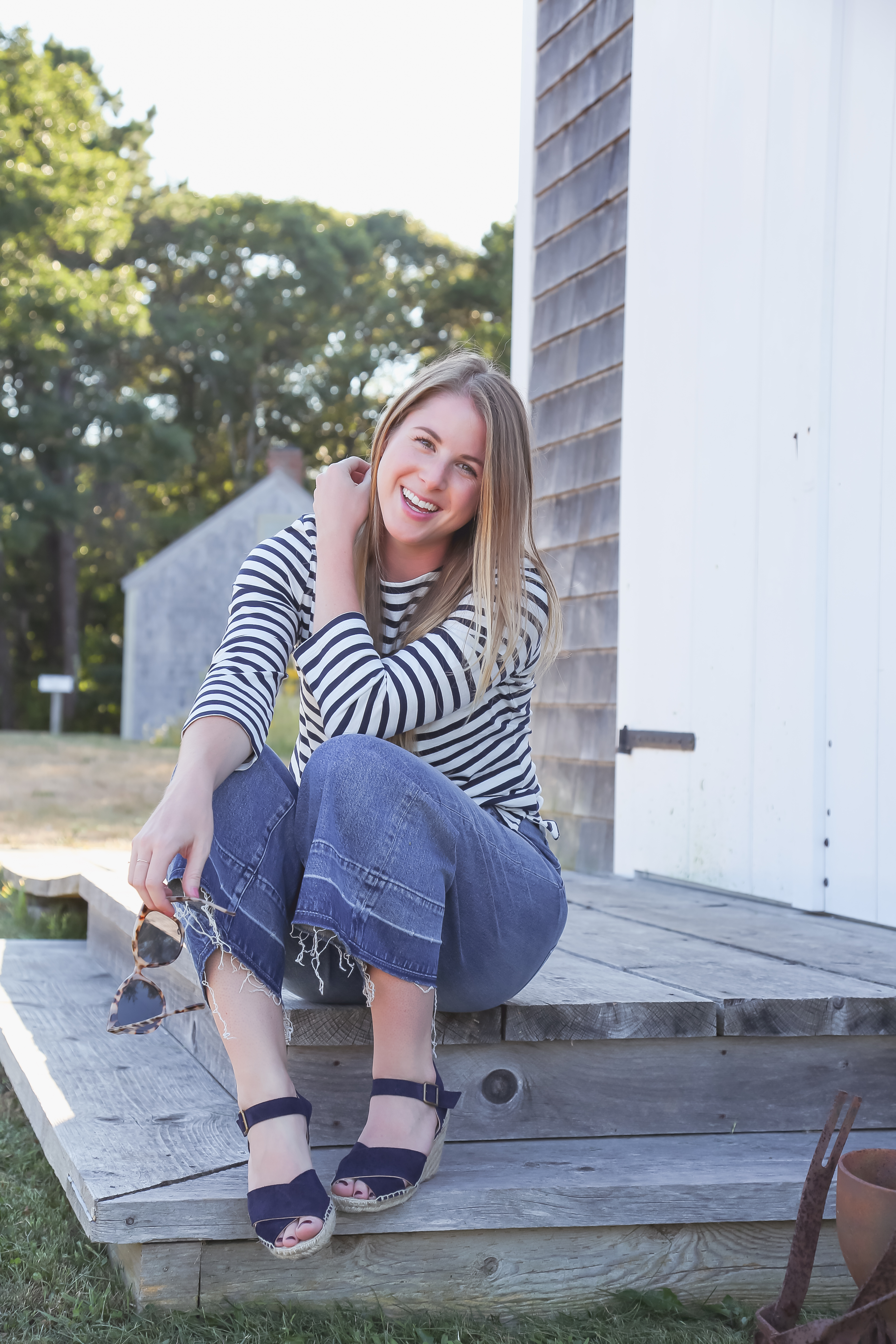 Hi there! My name is Emily Brillanti.
Vita Brillanti is by definition, and by design, all about living a beautiful life. It's centered on the idea of living for life's little moments, finding pleasure in new experiences, and living an all around authentic, beautiful life. Everyone's idea of their beautiful life is different, so Vita Brillanti is meant to tell my story and inspire those who relate.
My Story
I grew up in a small town that I never thought I'd leave. But it wasn't until I took a break from college to study abroad in Australia that I really began to learn what I wanted out of life – Australian accents, kangaroos and extreme sports! Okay, maybe not just those things…but I realized that I needed to explore and get as much out of this life as possible!
Fast-forward a year-and-a-half, and a few NYC fashion PR internships later, I had learned a bit more about myself. I explored my love for the chic and simple, I realized the world of PR is crazy, and most importantly, I realized my love for this amazingly chaotic city, which is now my home.
I started Vita Brillanti as a way to capture life in the city, and it blossomed into a playful journal, capturing my personal style, travel diaries, and life experiences.
I hope you enjoy following along!
xoxo
Ask Emily
What do most people call you?
Em
Favorite drink?
It's a toss up between Tequila and Vodka (…and water?)
Favorite outfit?
A chic tee, a great pair of jeans, & flats
Favorite Color
Navy Blue
Gummies or Chocolate?
Gummies, of course
Favorite accessory?
My gold ring from CatBird, with mine and my sister's initials engraved into the band.
Pet Peeve
Loud chewing. Eek!
Bad Habit?
Peeling nail polish
Uptown Girl or Downtown Girl?
Downtown Girl.
Ideal night?
Drinking something delicious and spending time with my hubby, Jordan and our Aussie, Lex.