Diner Food and Pink Shorts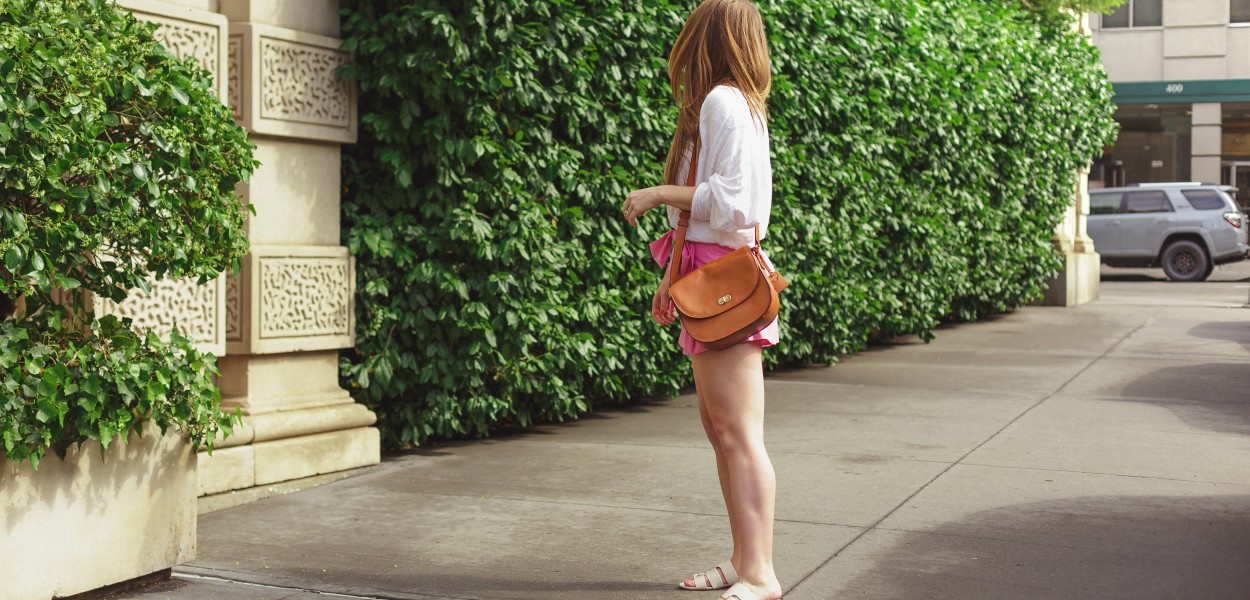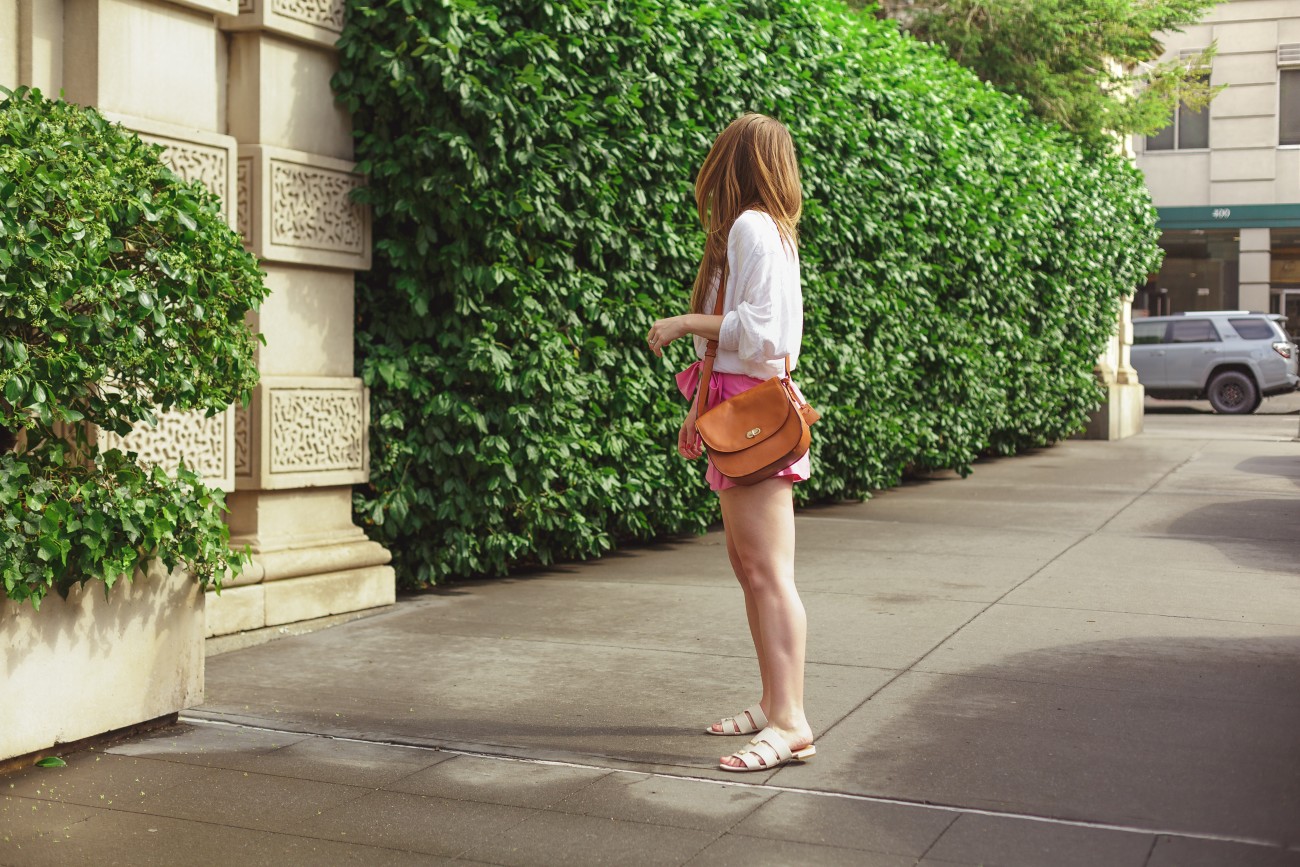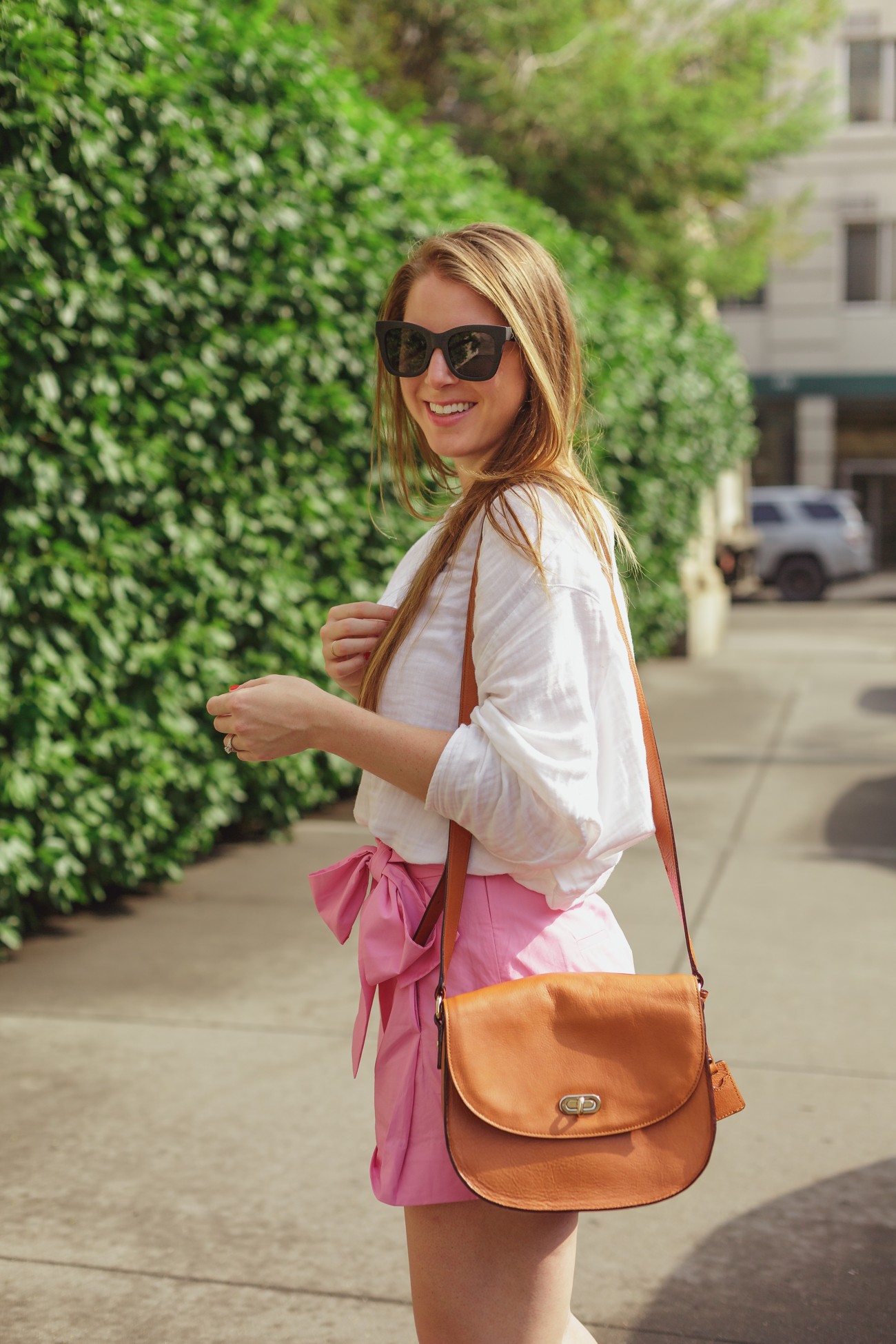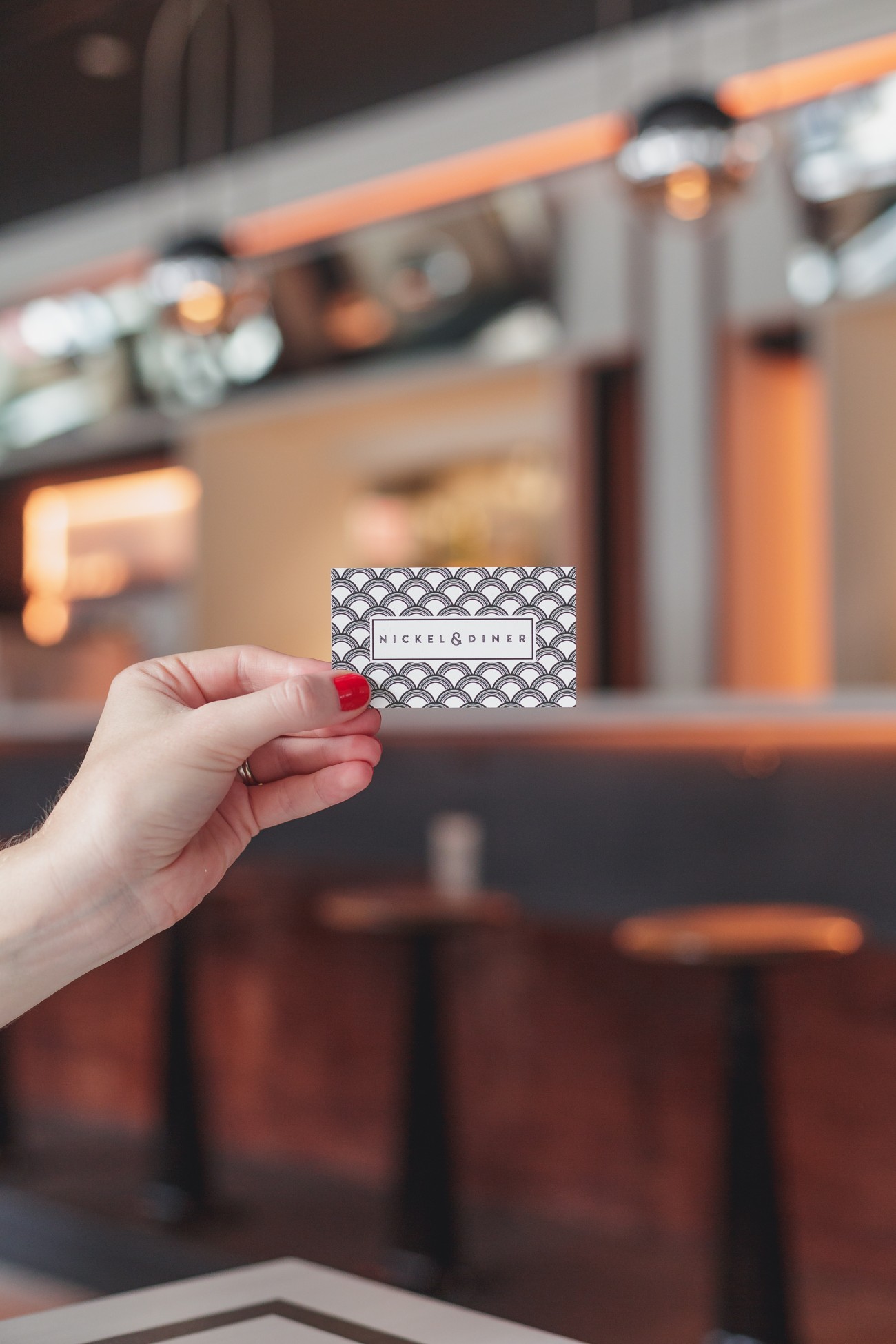 There was a yolk explosion!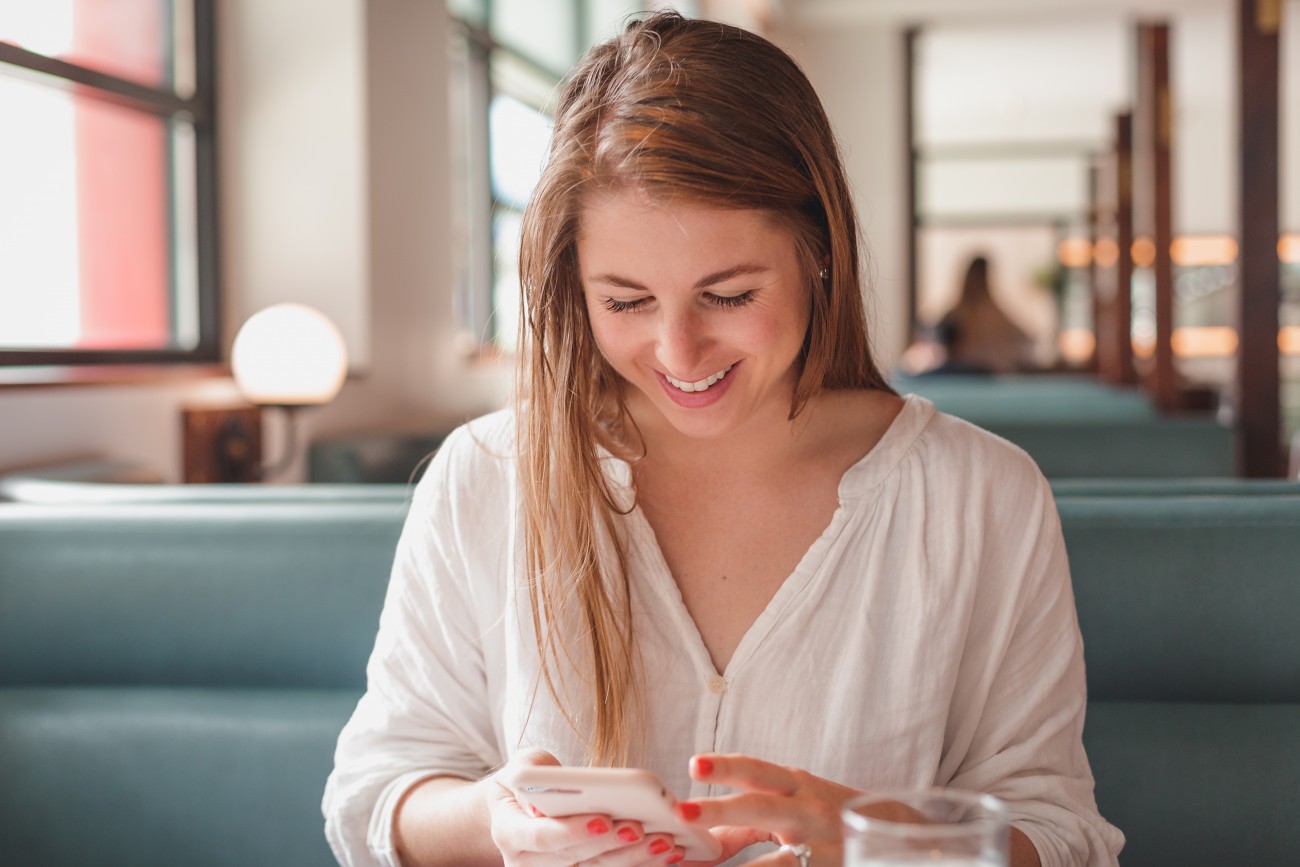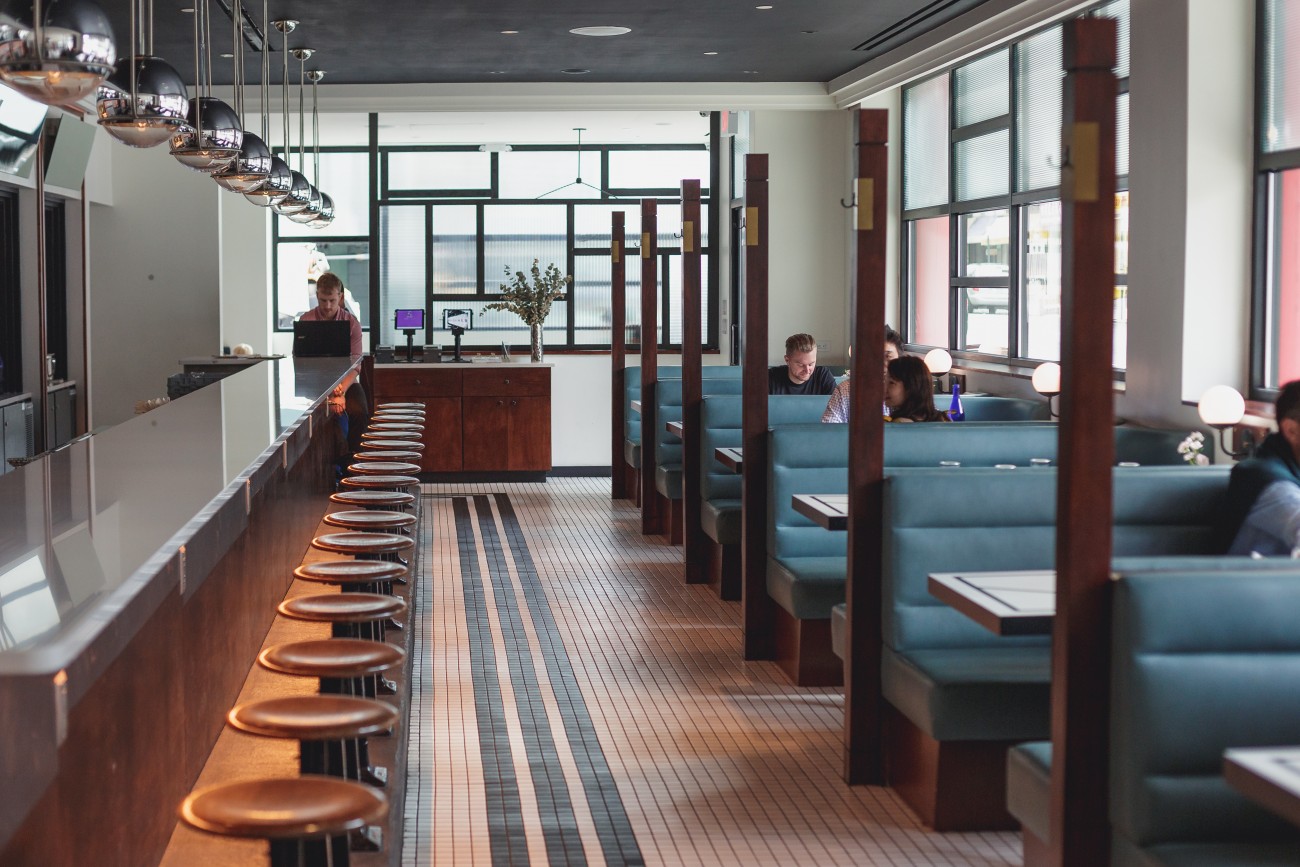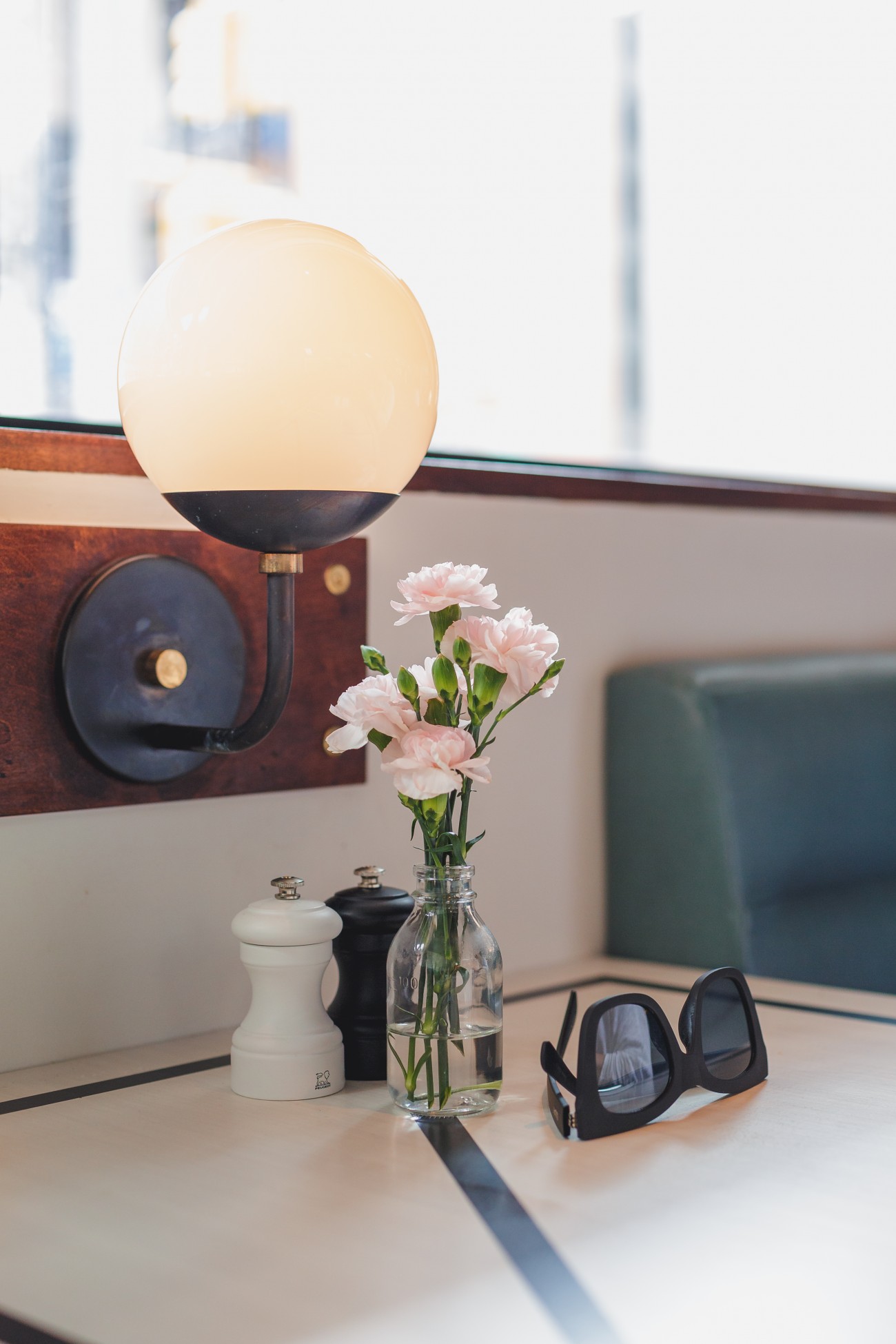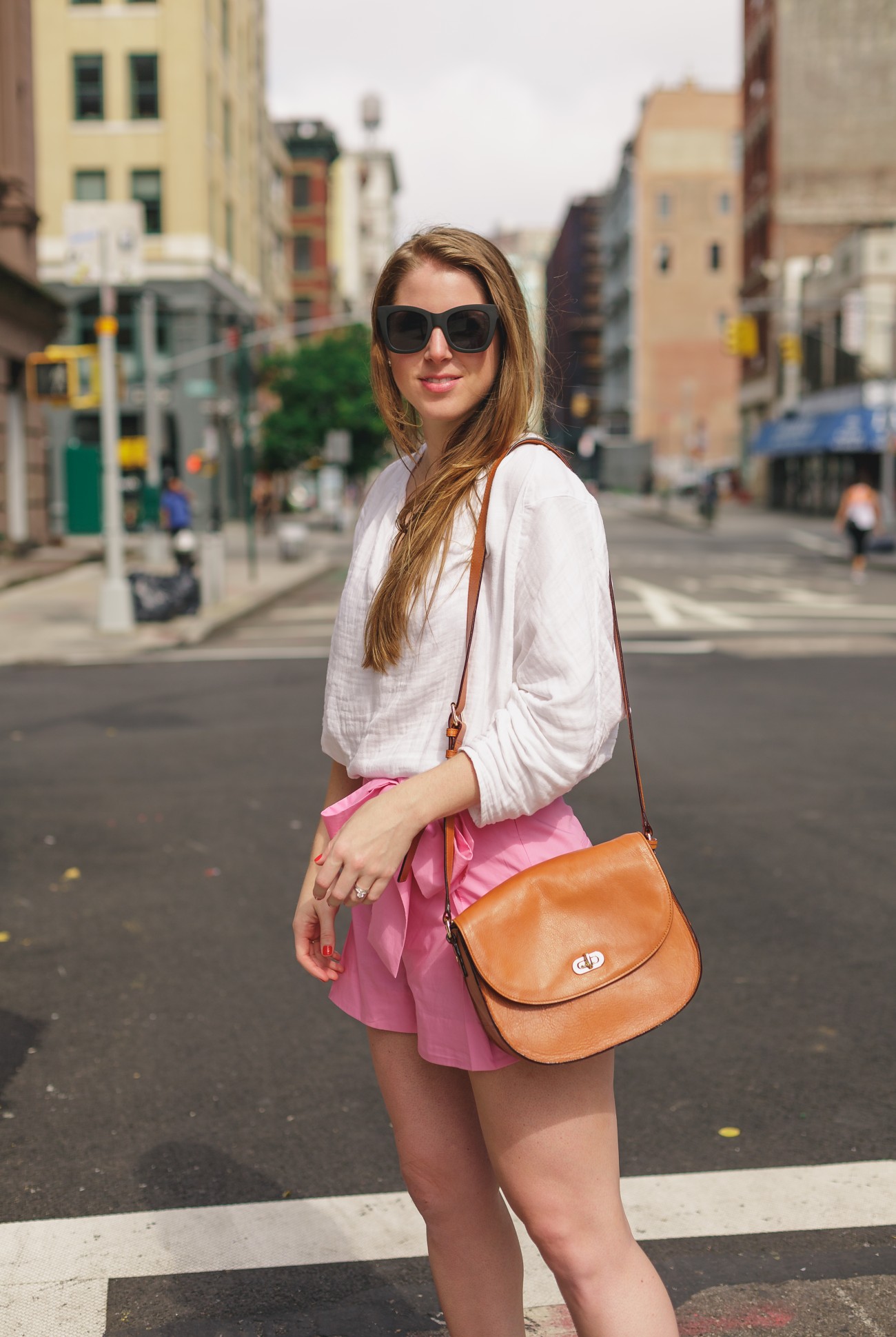 This was taken right before I almost got taken out by a biker…dangerous stuff.
Outfit: J.Crew Shorts (limited sizes, similar here & here), Free People shirt (available in 8 colors!), Sandals on SALE, Sunglasses (similar here), Lo & Sons Claremont Bag
I've been looking for a new breakfast spot for Jordan and I to visit on the weekends. I love going out for breakfast, though it's not something we do often on the weekends for whatever reason.
We typically make our own breakfast at home, and end up grabbing lunch while we're out of the apartment instead, but I wanted to try something different the other day, spice things up ya know?! I found this place Nickel and Diner, which is located right around China Town, on Howard street. We woke up really early that day, and arrived there around 9:30am, right when they were opening, and we were just about the only people there, which was so nice! We sat down in a booth towards the back and placed an order for two Americanos with milk as well as two breakfast sandwiches. The sandwiches were so good! Best I've had in a long time.
It was so nice to relax and chat in our booths for a bit before getting the rest of our day started. We had a couple errands to run that morning because we were heading out later in the day to celebrate our brother in laws birthday in Brooklyn. I wore these shorts that I bought in the spring, which are now on SALE, and for whatever reason I haven't worn them until now. I've also been living in this shirt for the last couple of days (I really need to invest in another, maybe blush) so I decided to pair the feminine shorts with a more casual shirt to make for a cute / casual Saturday outfit!  I was perfectly comfortable all day too; success.
The day ended up being really great, and I think it all started with our early morning wake up. Lately, I've hated sleeping in on the weekends, I would much rather wake up around 7:30 – 8am in order to get a head start on the day that sleep in. I don't like wasting time, especially when it's a summer weekend and it's beautiful weather. Jordan gets so mad at me because he thinks I'm always rushing him. My response "I'm not rushin', I'm Italian." Do you get it?
I'm heading home to Syracuse tonight to spend some more time up there. My parent's updated the backyard so we're having a big BBQ this week, which I'm really looking forward to. Laura and Yonathan are coming too, which is a big deal. It's bound to be a fabulous weekend!
XO