Chunky Sweater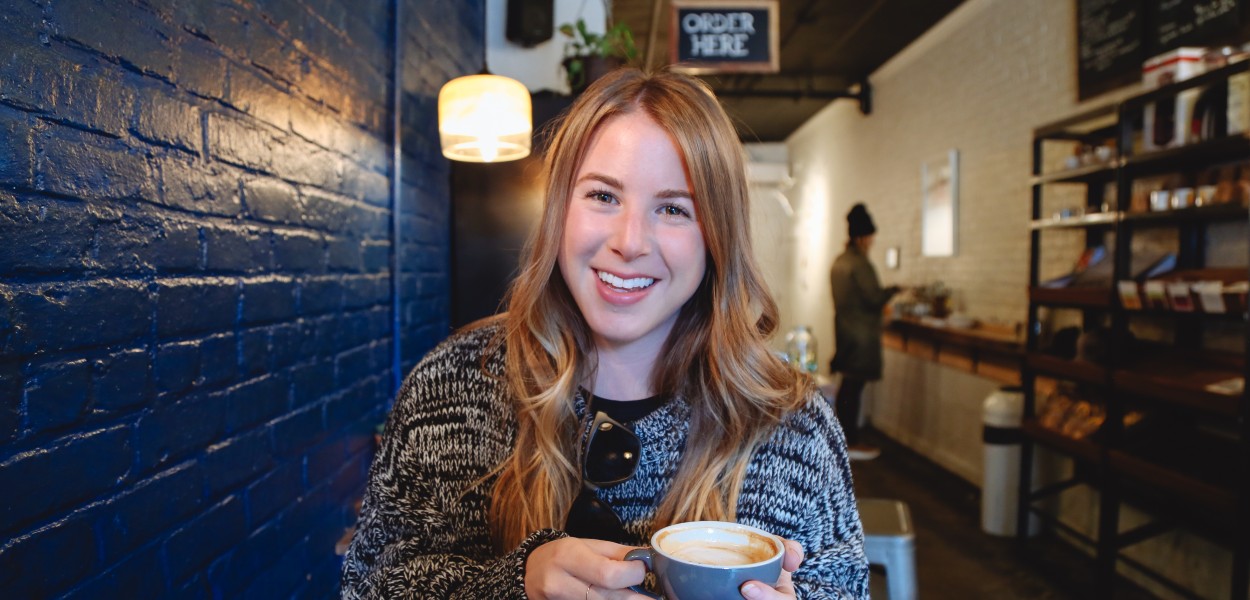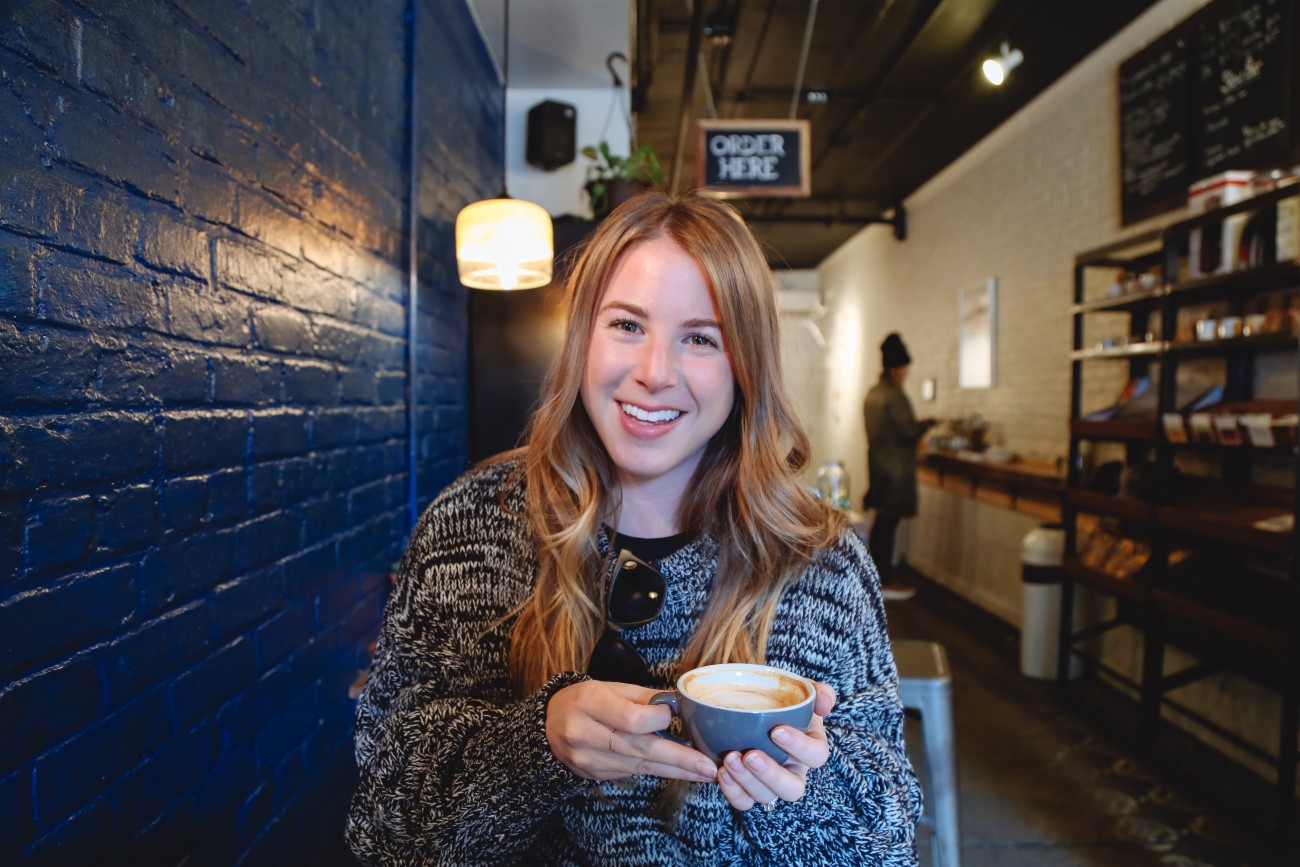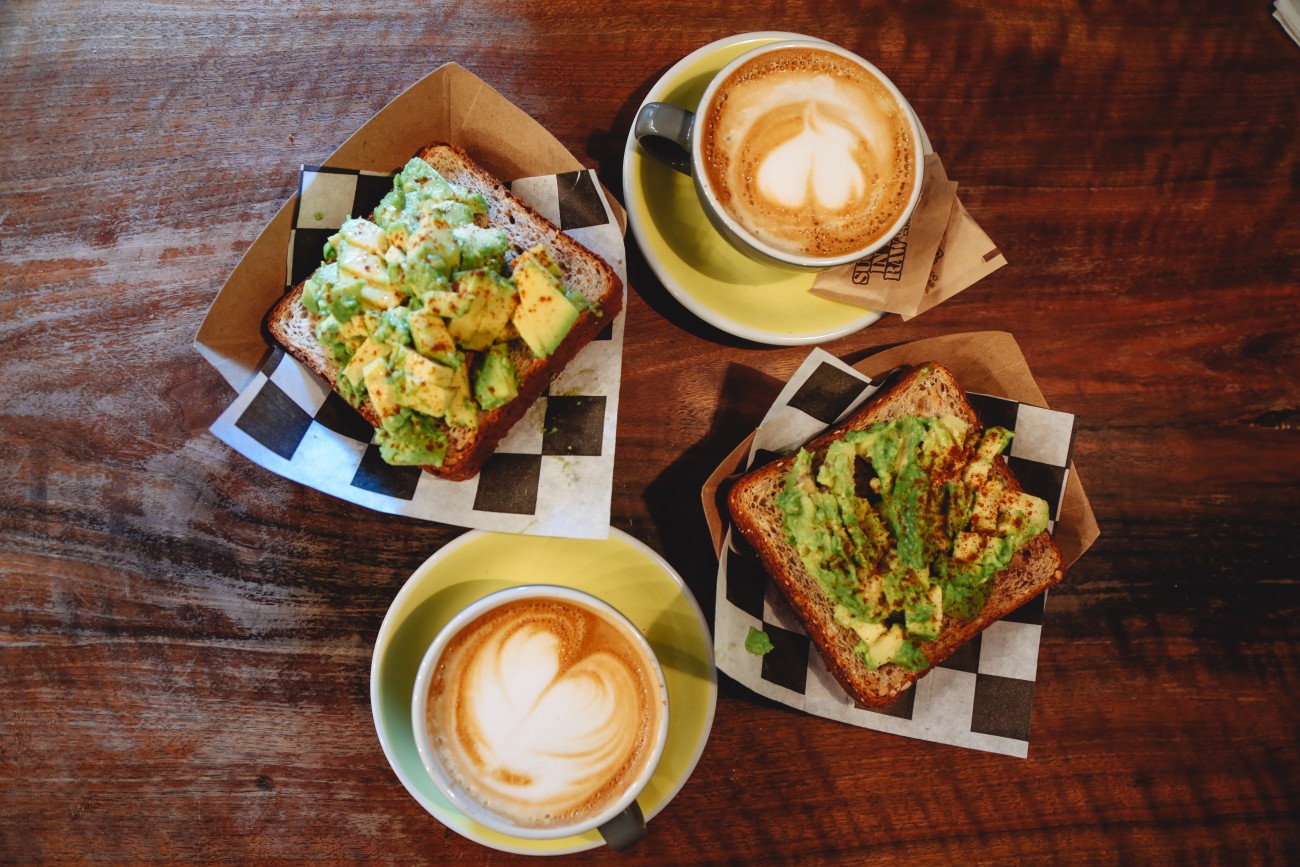 Avo Toast is soo good!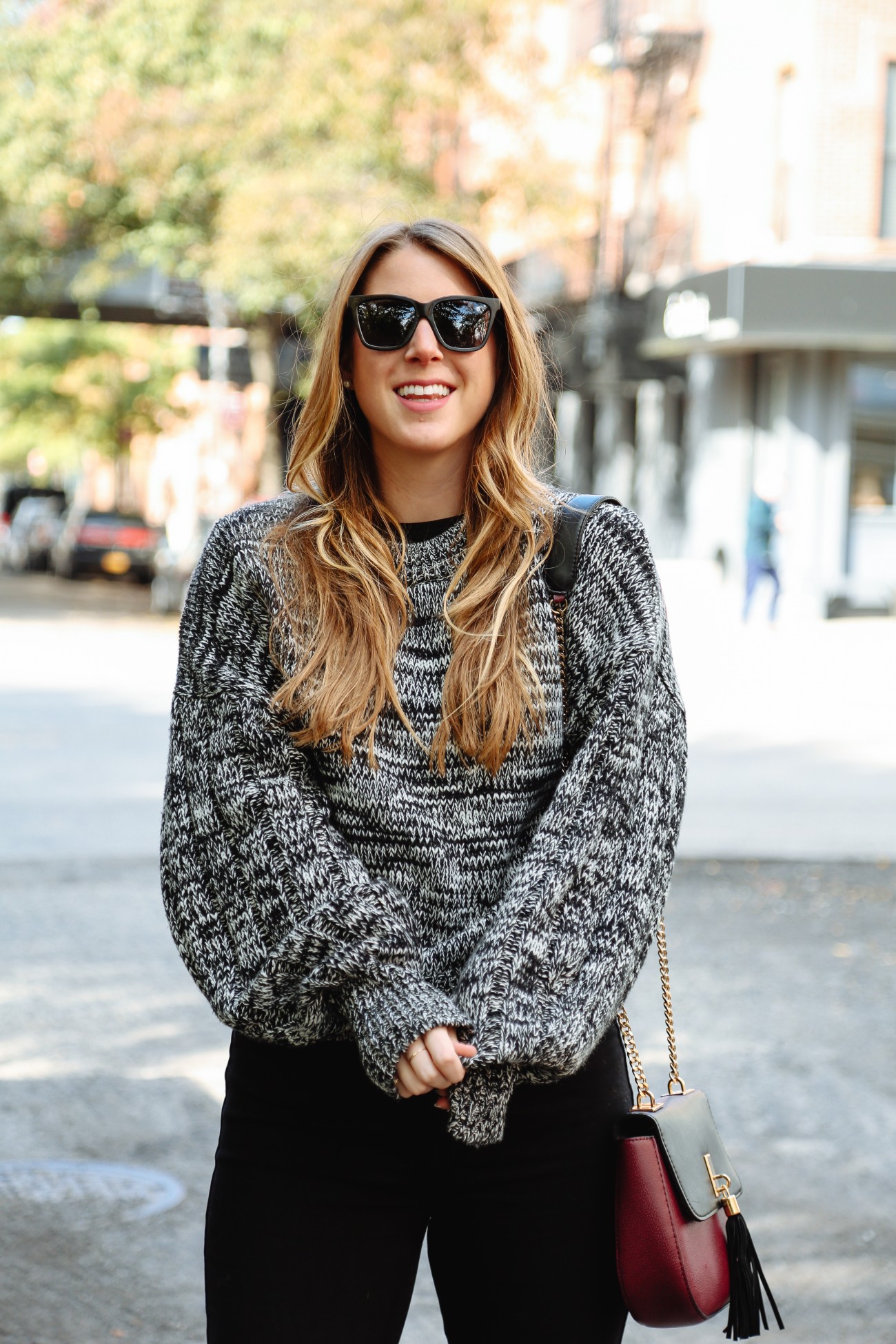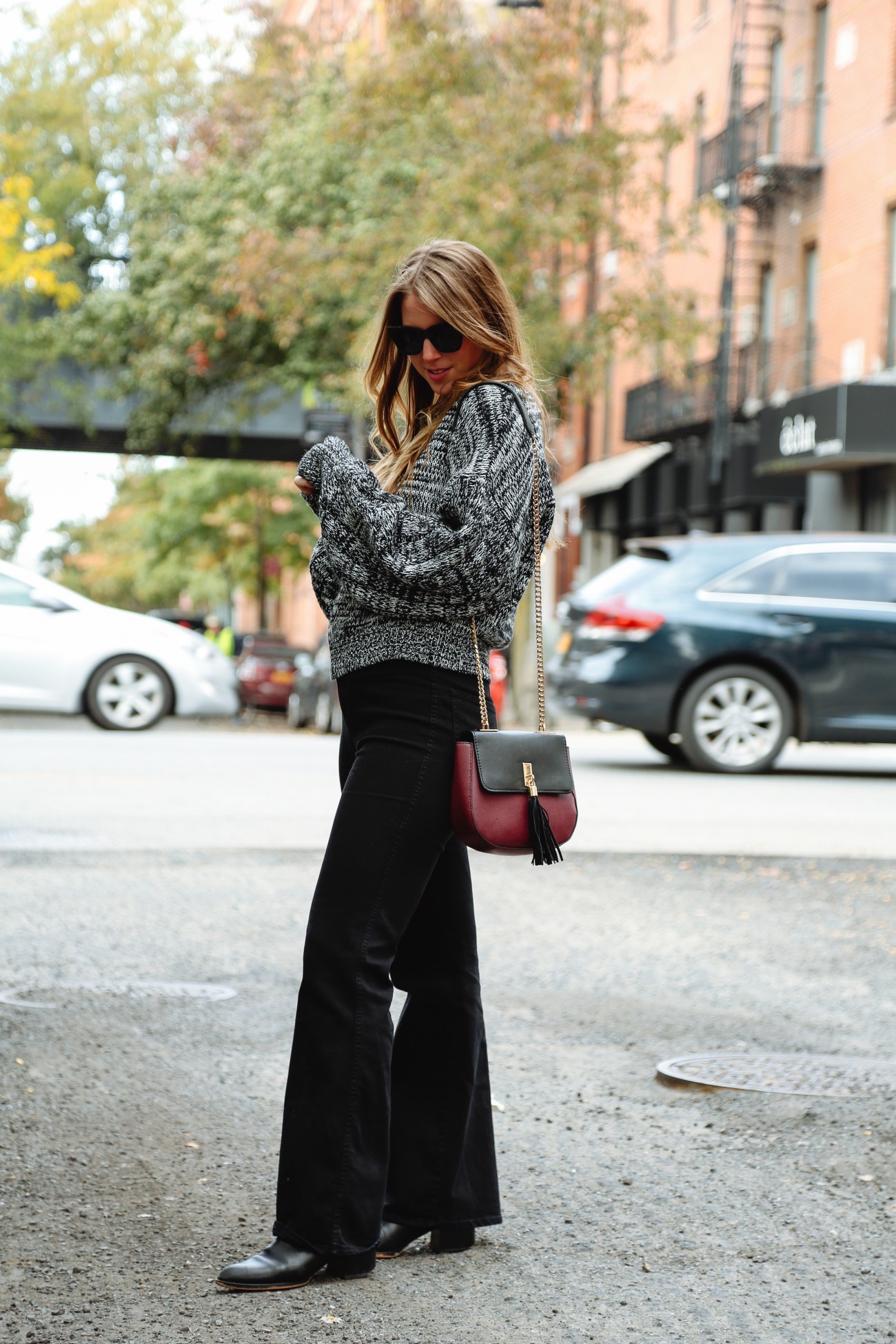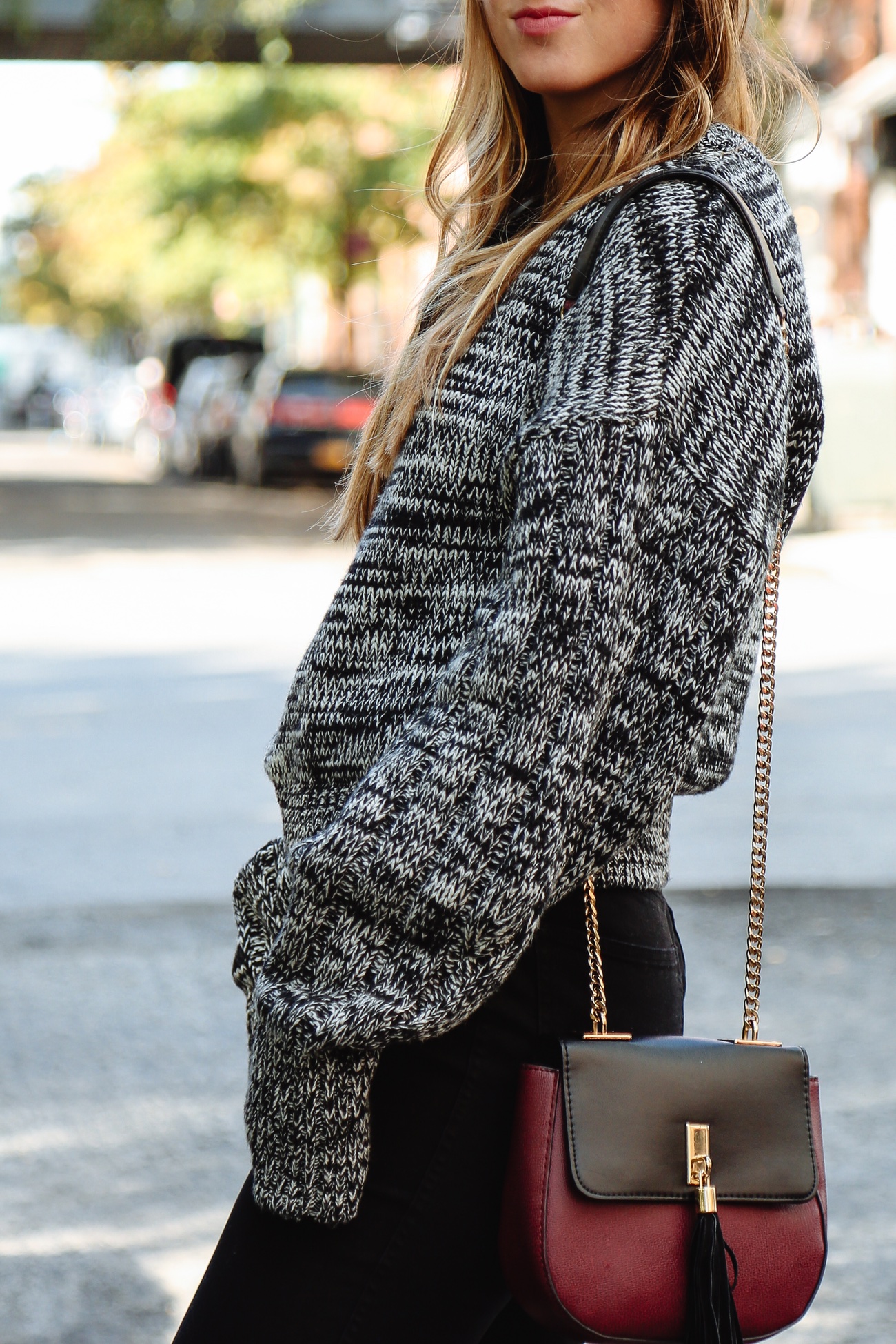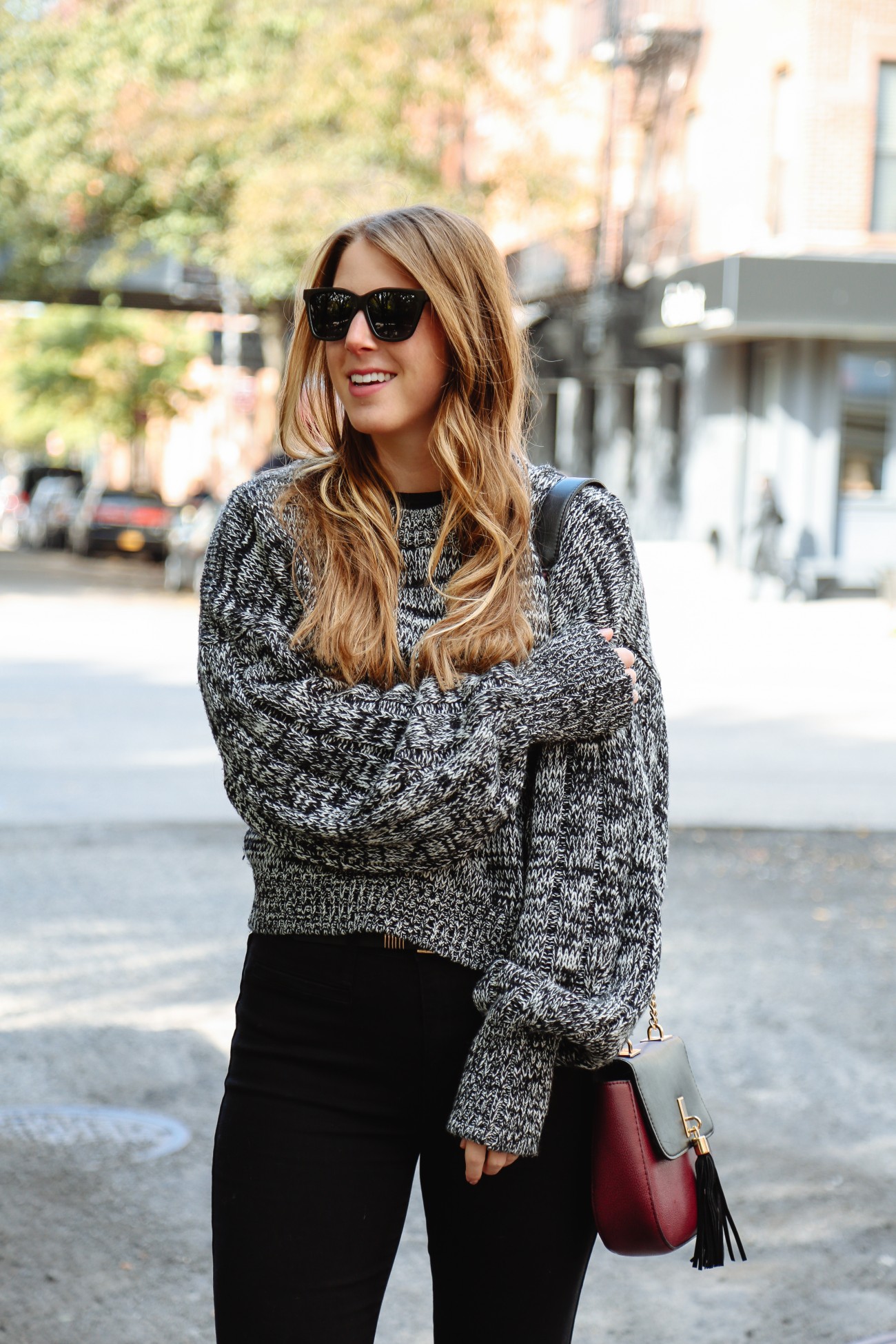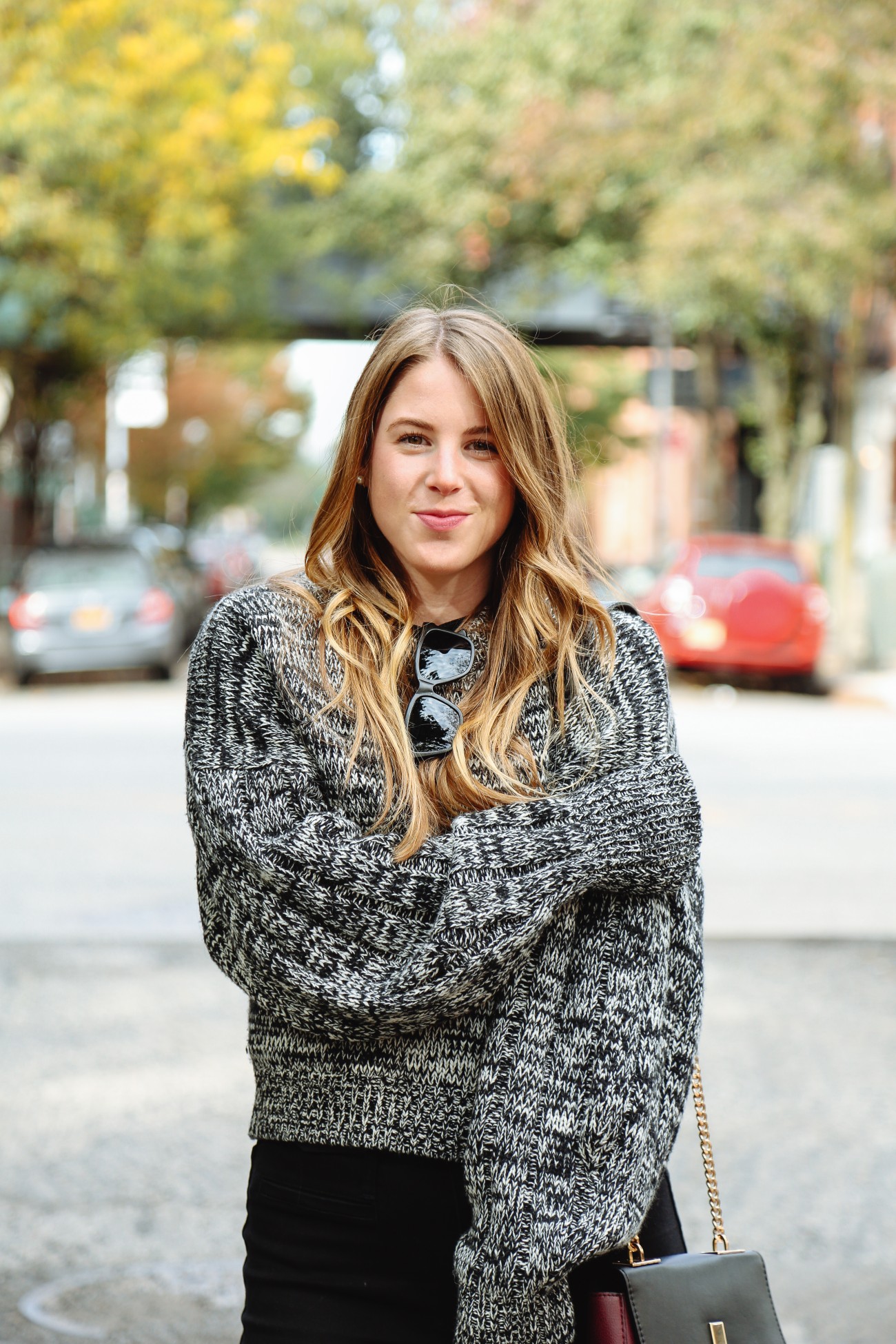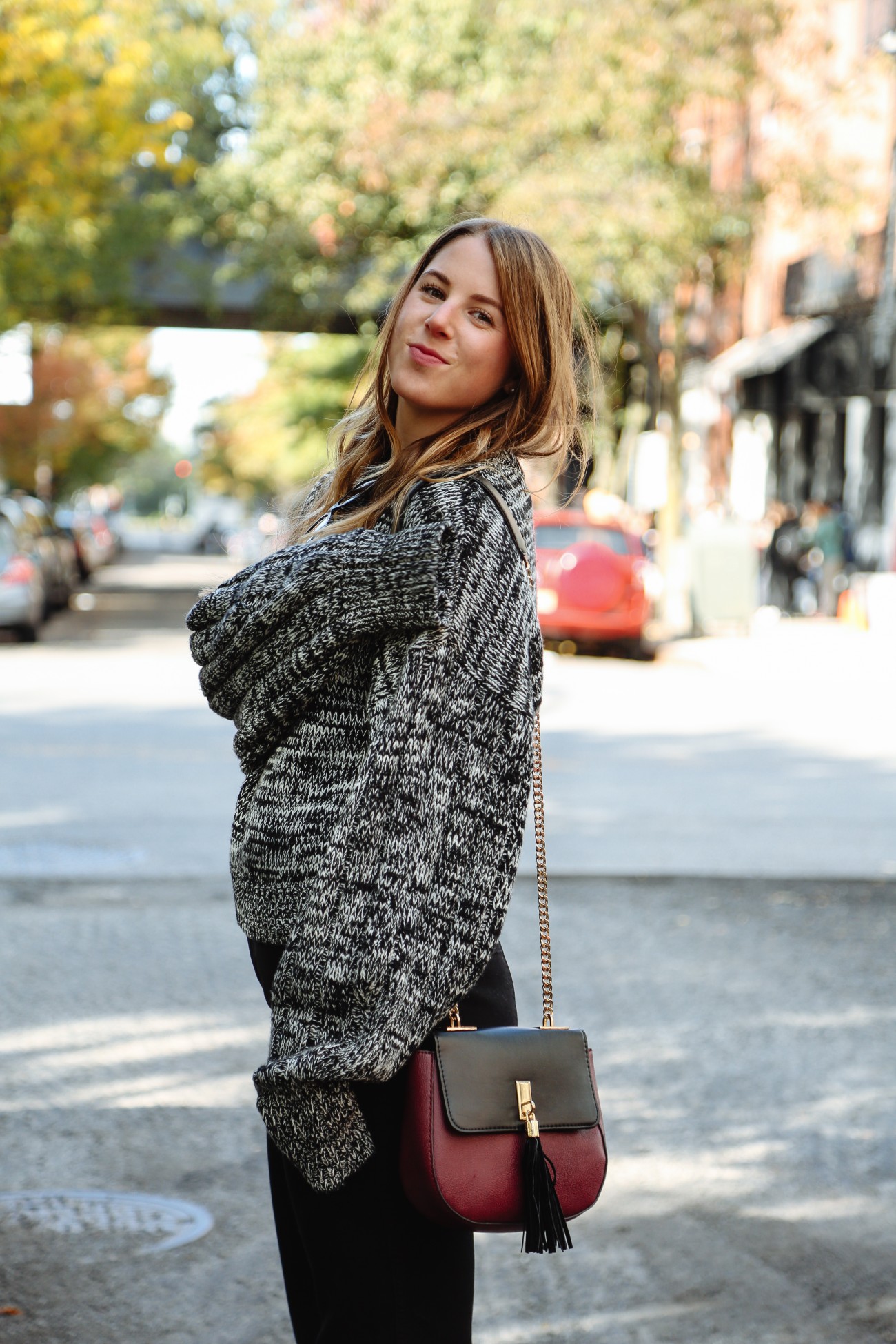 Look Ma! No hands!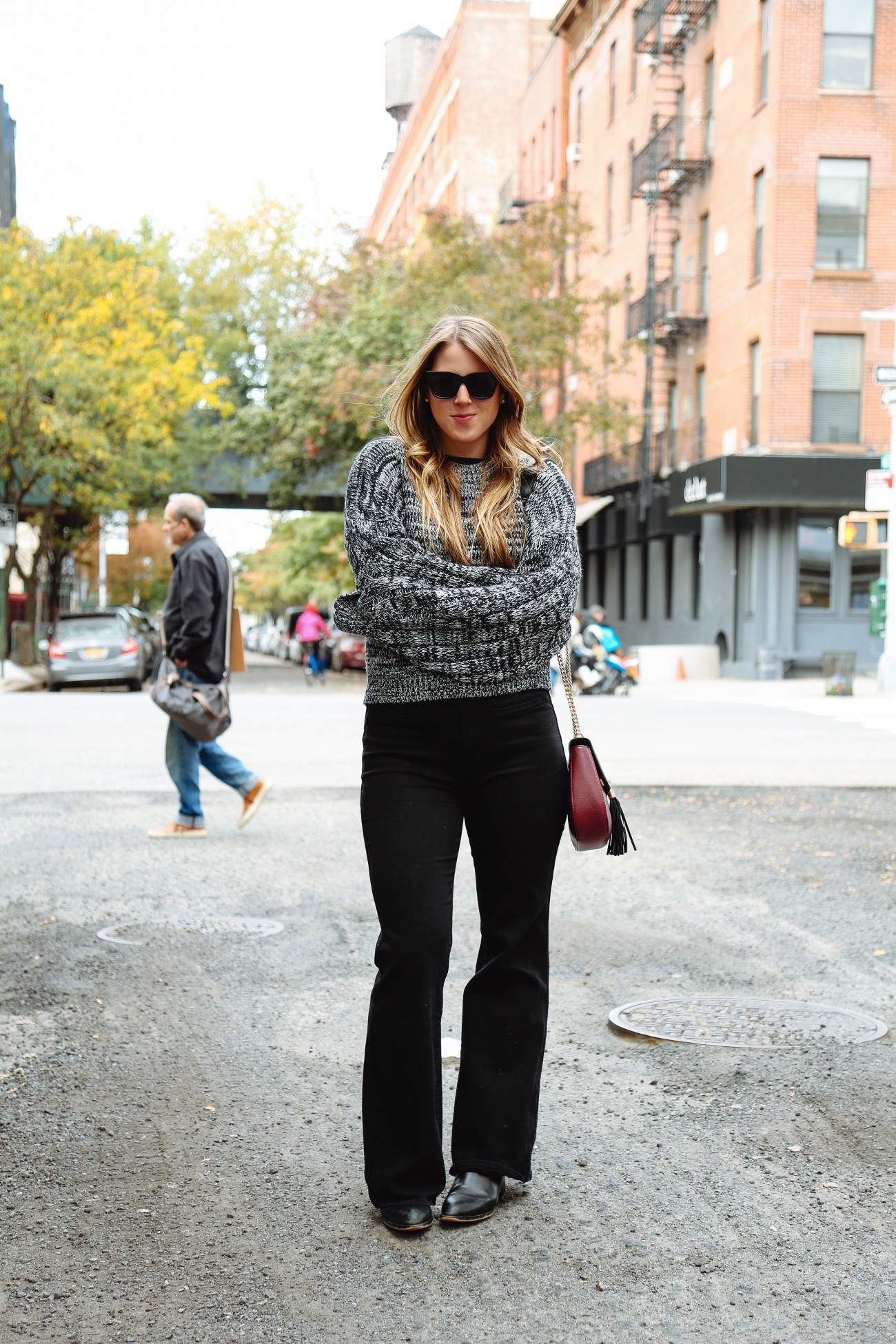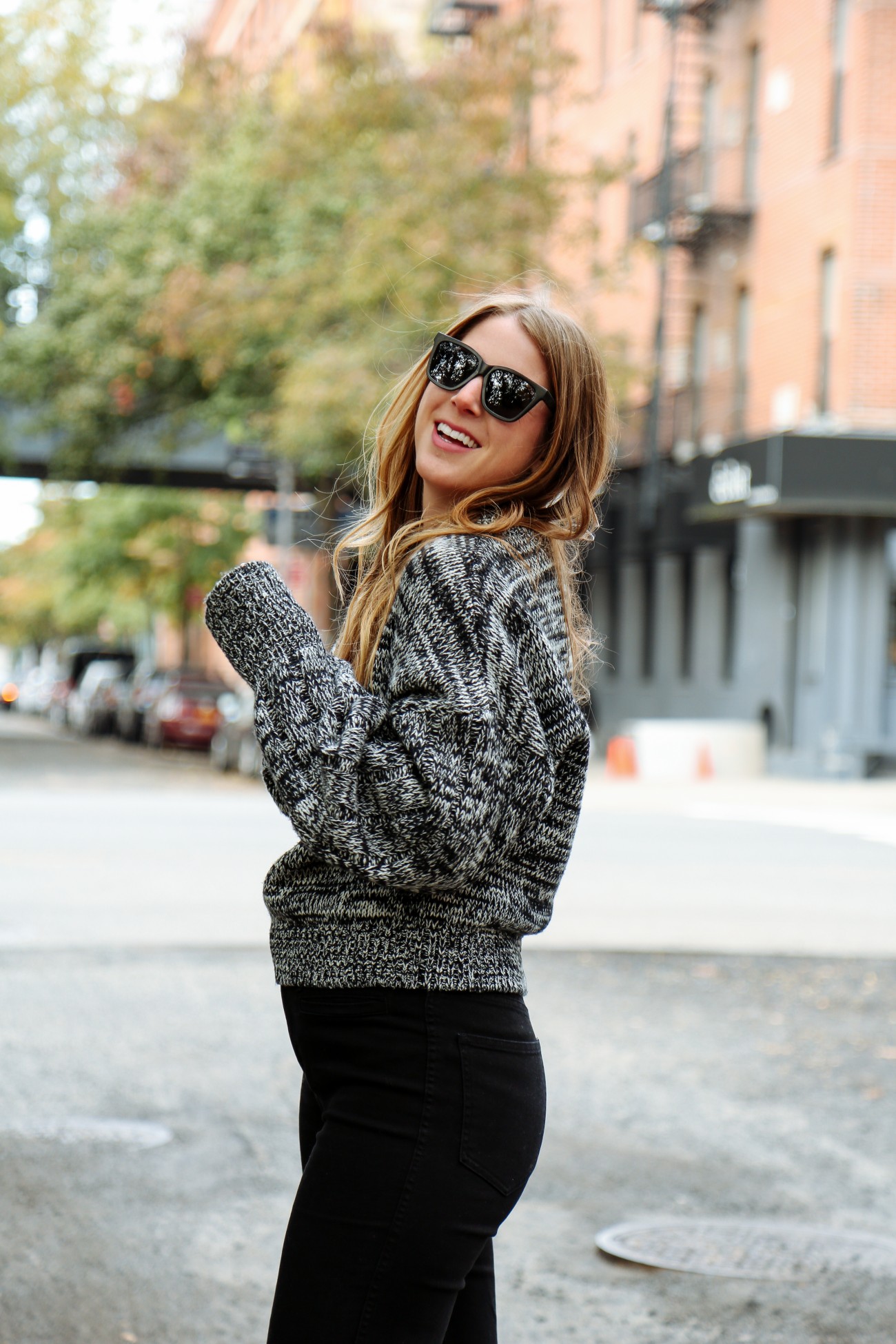 Outfit: Chunky Sweater (also love, this, this, this and this!), Purse, old love this one (similar style here and here), Jeans (similar here and here), Sunglasses
Ahhhh throwing on a chunky sweater during the fall is just the best!
Creating a collection of chunky sweaters is a goal of mine during the fall/winter. I would like you, you, you and you! Is it strange that I feel sexier sometimes in an oversized piece of clothing than I do in a bra and panties? Well, whatever if it is!
I just recently heard about And Other Stories, which is where I bought this sweater, because they opened up a store at Westfield Place in the Oculus downtown. The first time I went to try things on, I had a bunch of items in my hand, including this sweater. At the time I didn't need a sweater since it was still so warm out, so I didn't get it. But it's been on my mind ever since. Luckily, when I went in the other day they still had it. Pumped!
My favorite part of the design is the extremely oversized sleeves. Nothing screams comfort like flouncy sleeves!
We had a pretty busy weekend, as I'm sure anyone celebrating Halloween festivities can relate to. Jordan and I had a bar crawl to go to at 1PM on Saturday (we were 3 hours late), and I still needed to grab last minute items for my costume, and I also wanted to enjoy my Saturday morning / afternoon!
We've been making it a point to try new things in NYC when it comes to food and drink, and the past few weekends we've been hitting the jackpot! We went to this little cafe spot called Underline, which, for being located right under the Highline in Chelsea, was local and quiet. We had some avocado toast and some cappuccino to get our day in gear.
I hope everyone had the best Halloween weekend!
XO