Blue Anthropologie Romper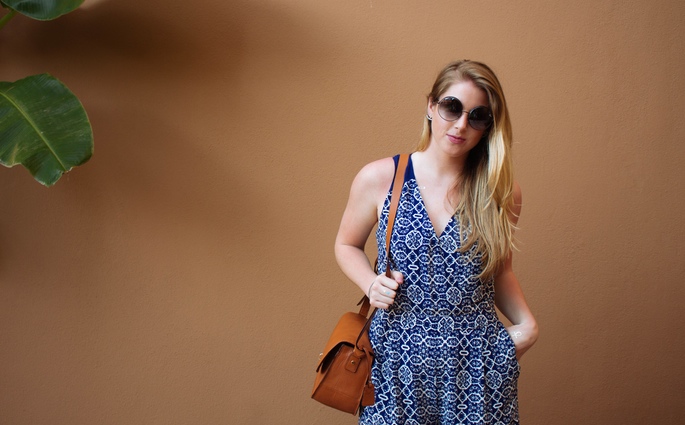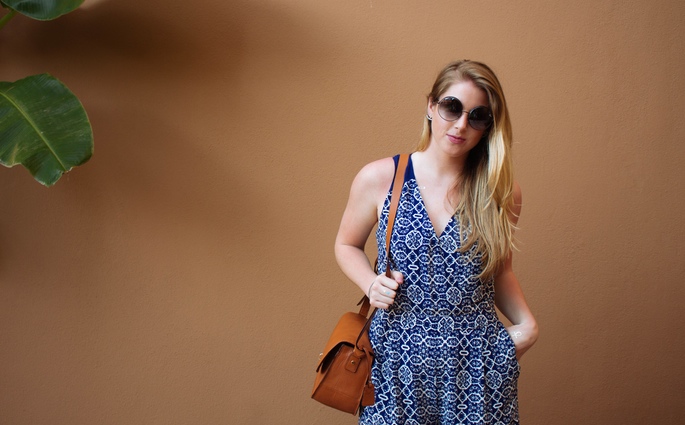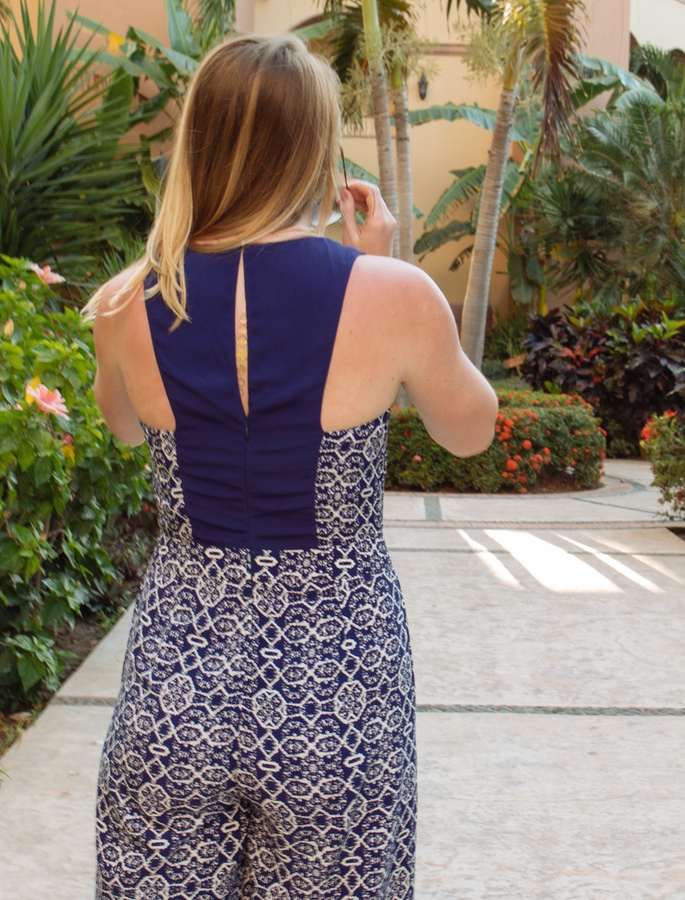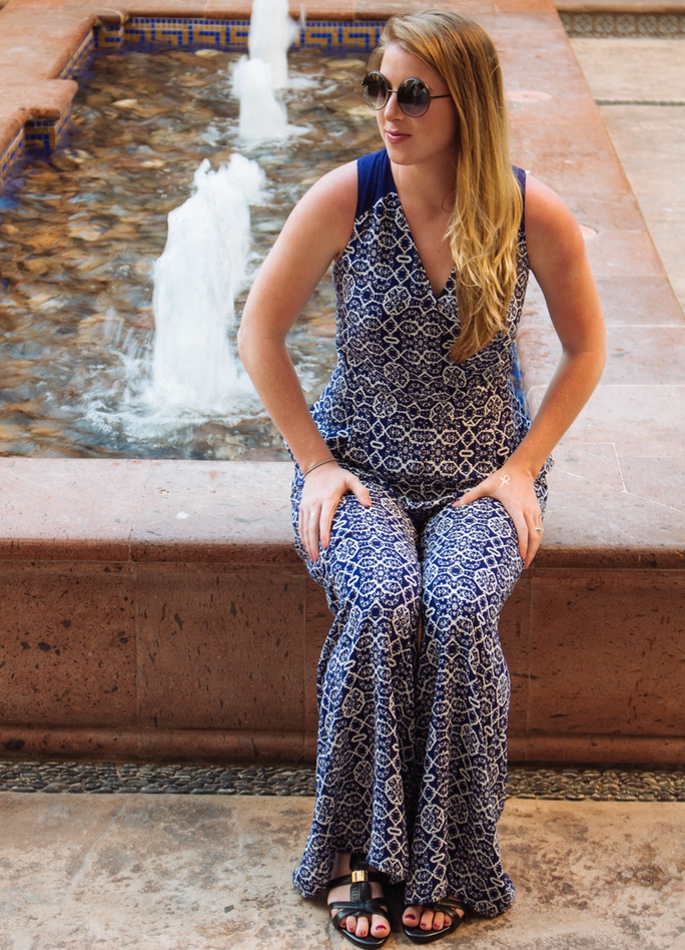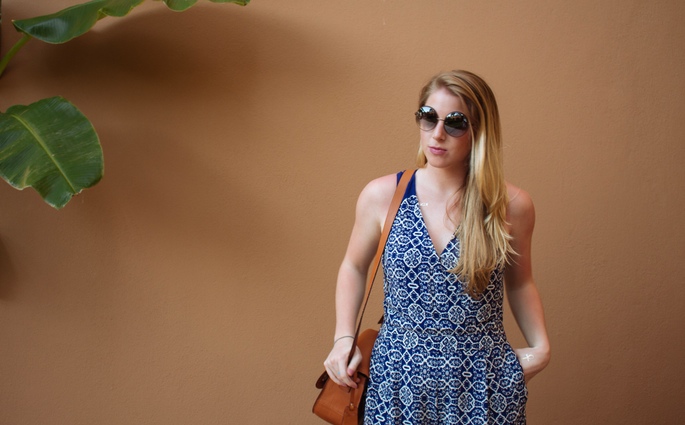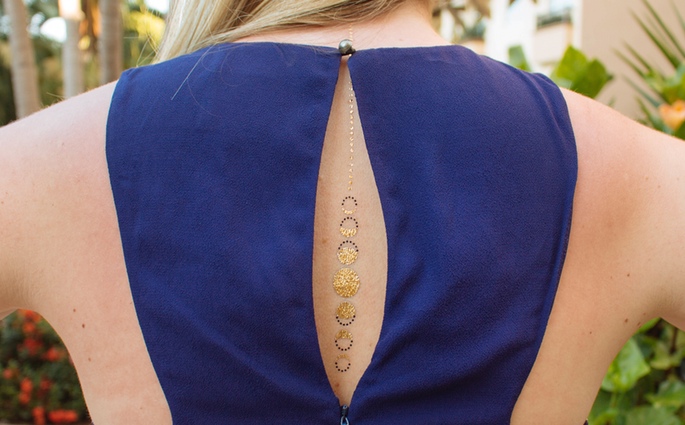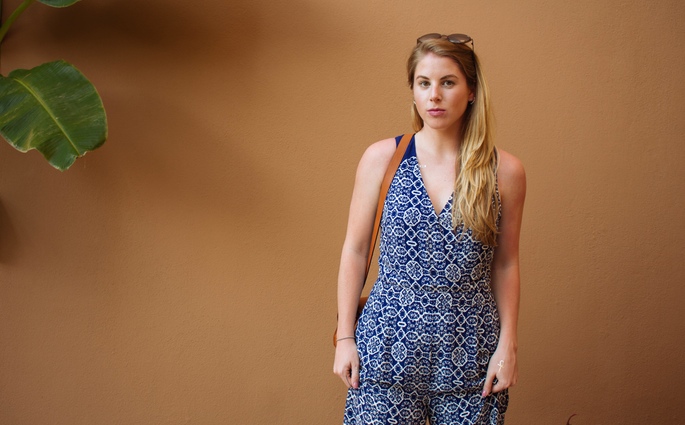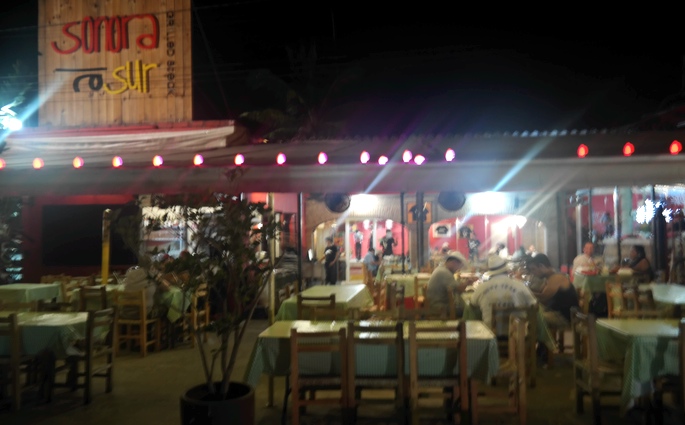 Jumpsuits are one of my most-craved items of clothing during the summer months, and thanks to Anthropologie and their awesomeness, I found this romper and have crowned it my favorite summer clothing item so far! This jumpsuit fits snug and loose in all the right places which make this stylish comfort piece a must have for anyone unwilling to sacrifice comfort for style. I also love this, this, this and this!
I wore this jumpsuit for a dinner out in Puerto Vallarta where we celebrated my sister and her fiancé on their upcoming marriage. A large group of us ventured off the grounds of our resort (Villa la Estancia) to a popular steak restaurant – located on the side of a road – called Sonora Al Sur. The steak we had there was hands down the best I've eaten in my life! I love venturing off the grounds of a resort while in another country, it allows me to experience the culture of the country I'm in. There's also way better ethnic food!
If you're curious what gold tattoos I'm wearing, they're Iamucollective, in the Mimi Egyptian. These tattoos are so much fun to wear on the beach and they last 3-5 days too!