Best Place To Buy Flowers In NYC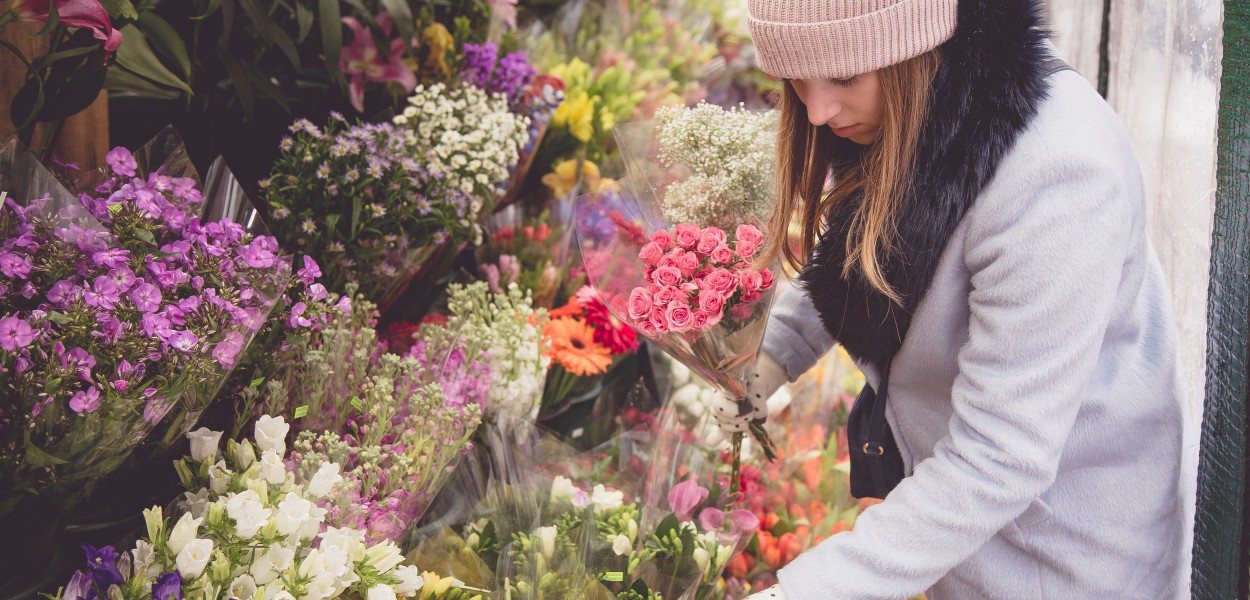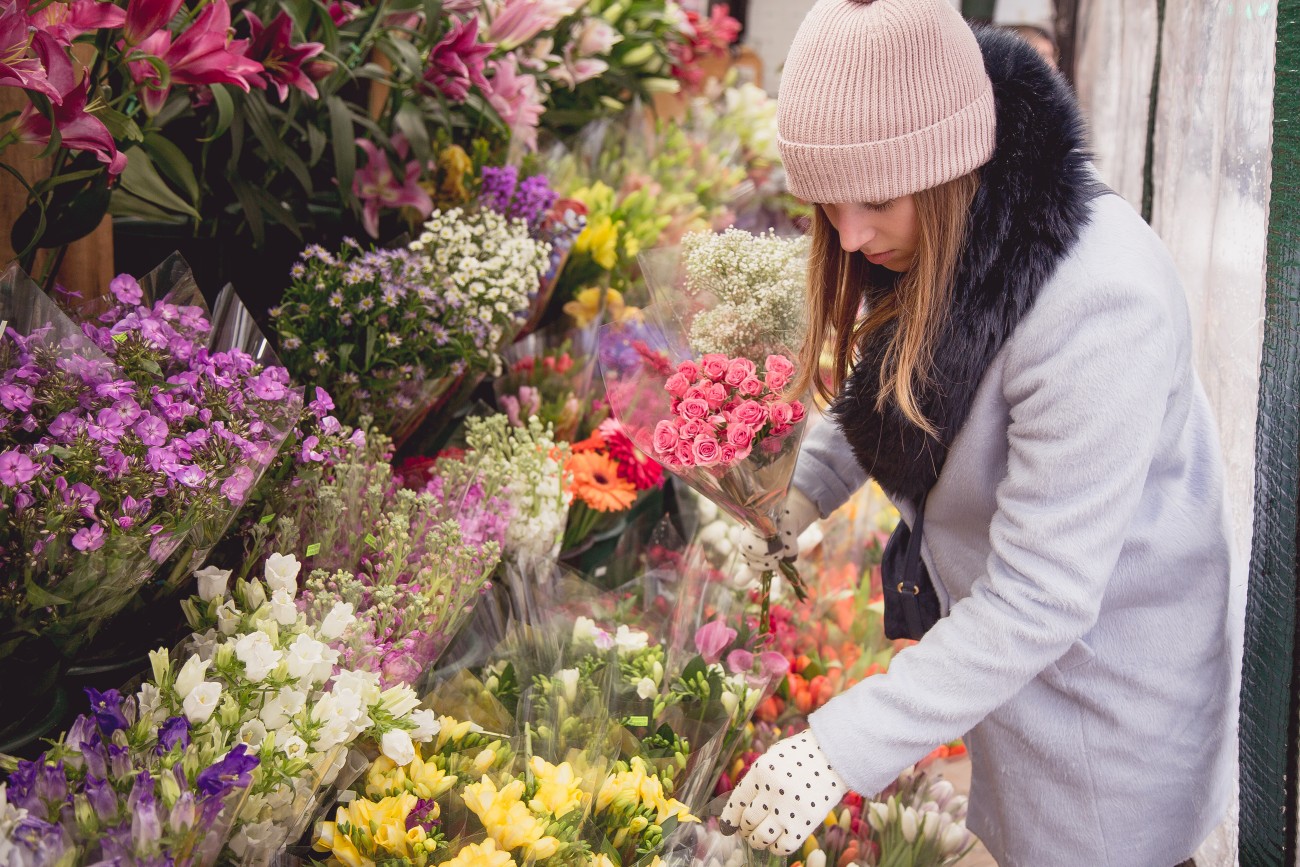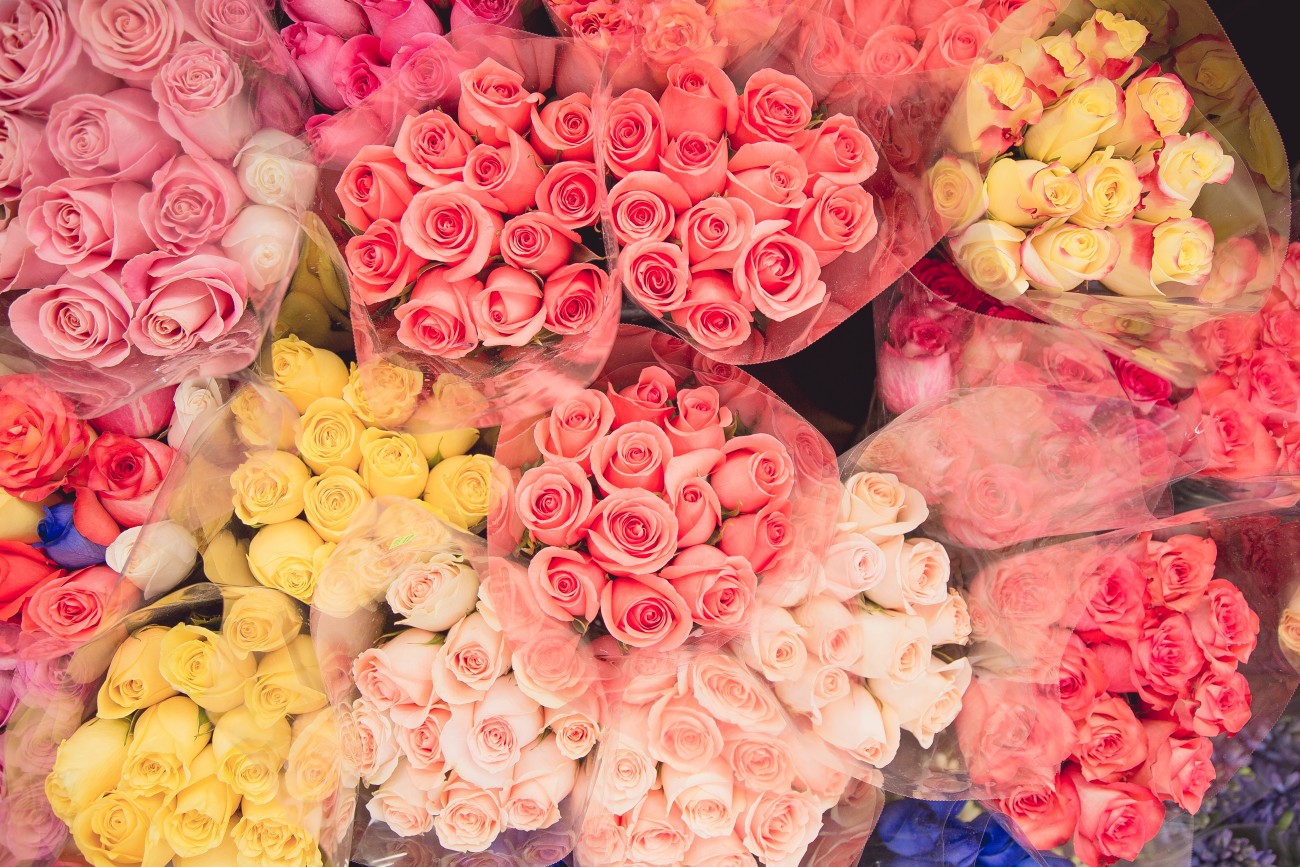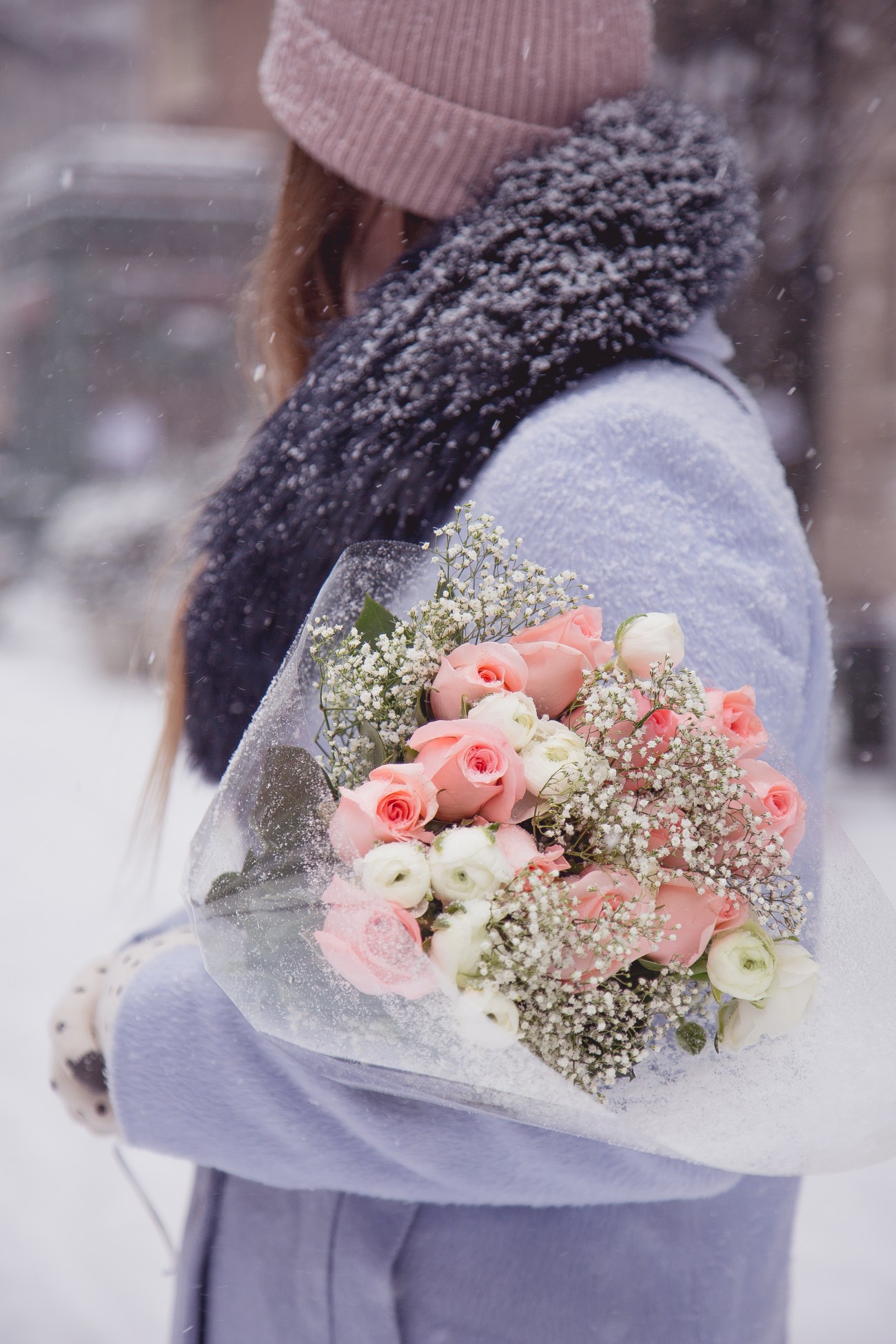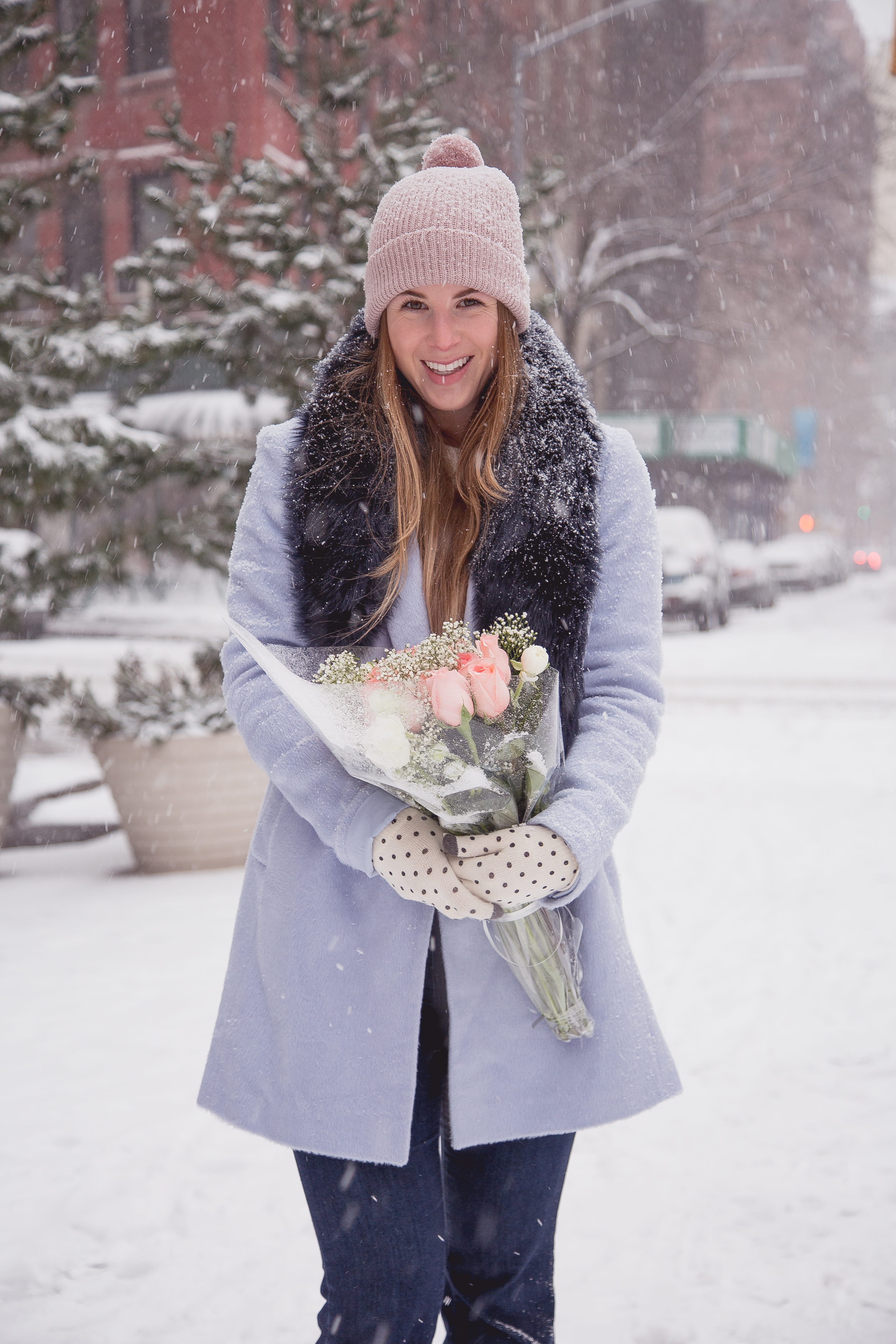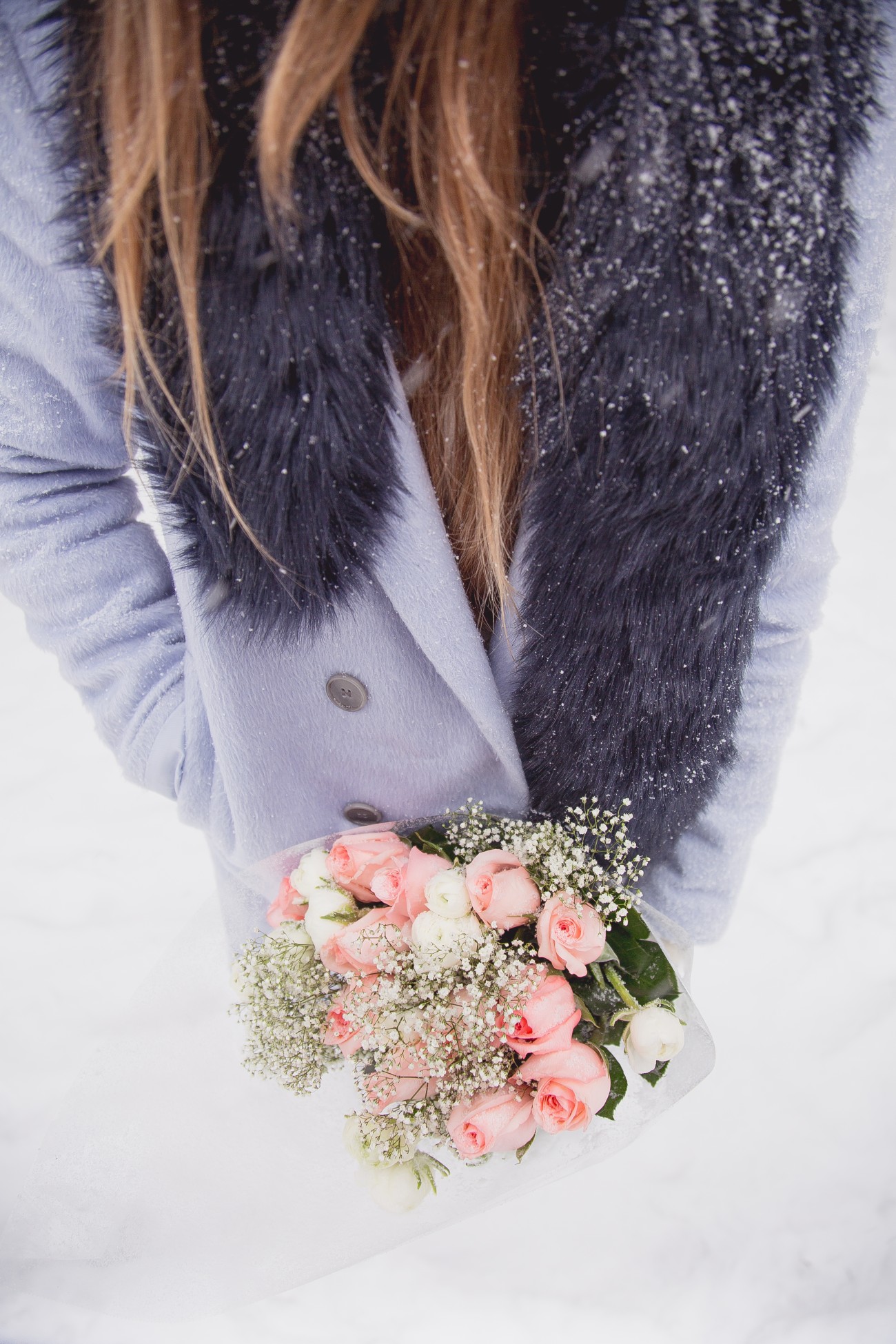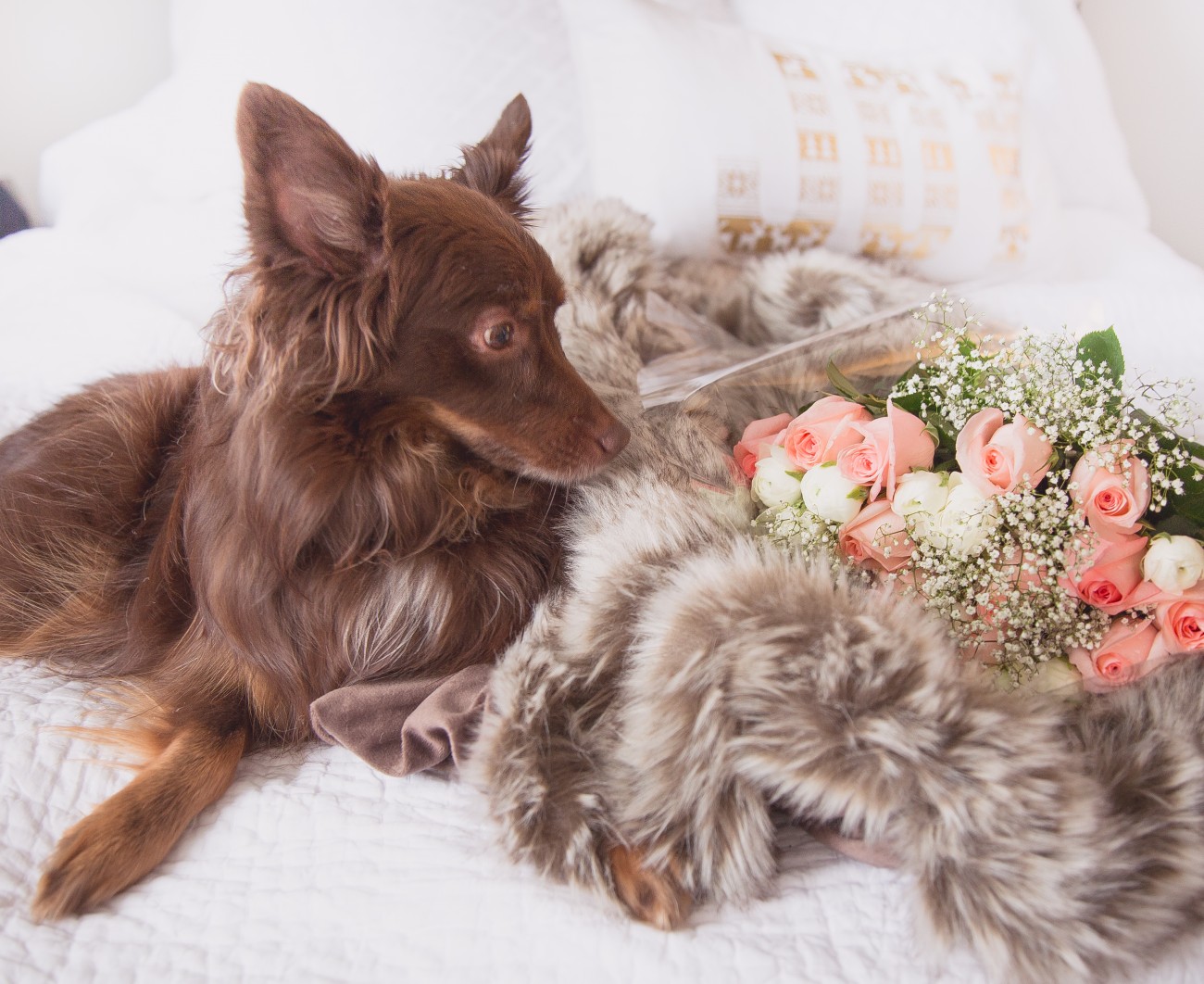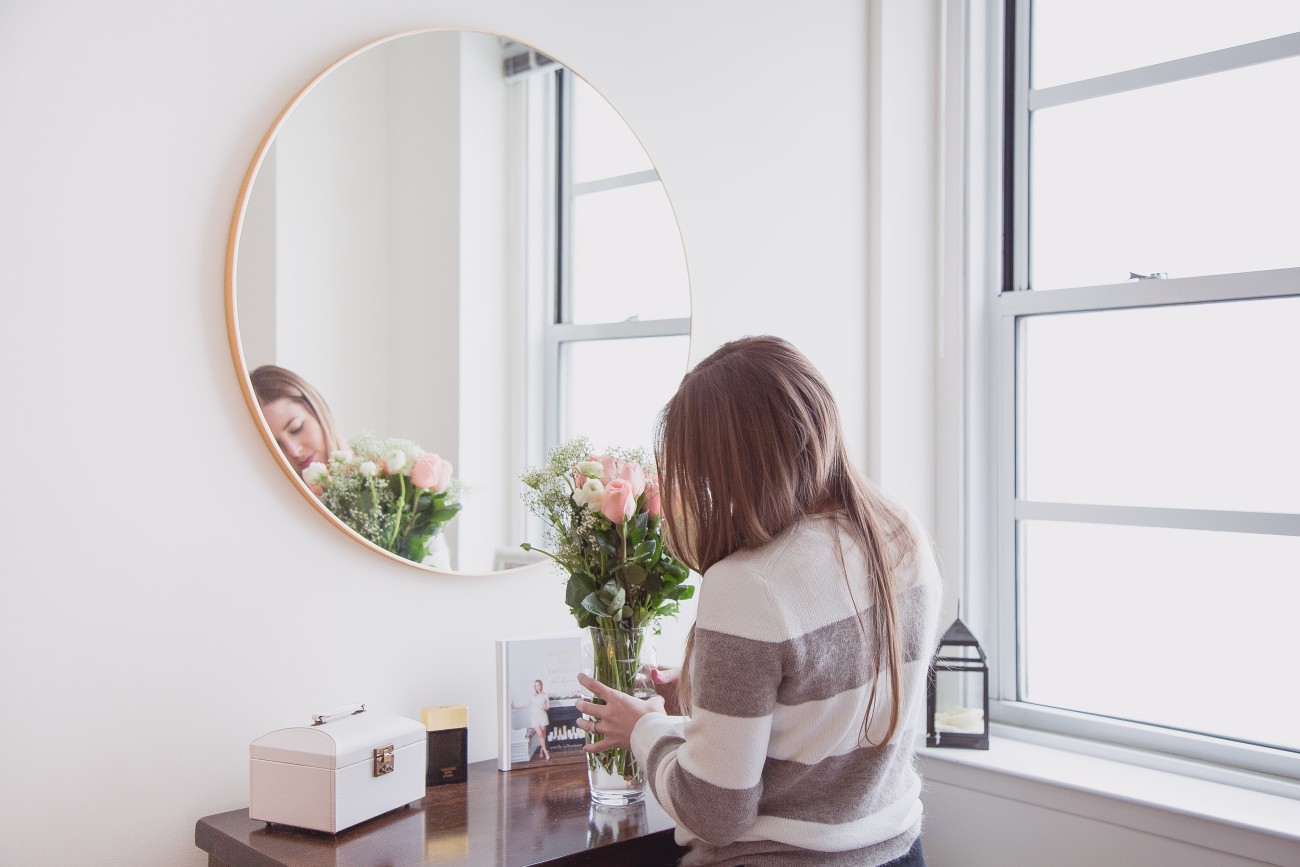 Outfit: Coat, old  (similar here, here here and here), Sweater, Ann Taylor Scarf (last seen here), Blanket (also love this one and this one)
We always try to have flowers in the apartment, and with winter now in full swing – it's a priority.
But, to be honest, flowers can be real pricy, which is a main reason why we don't have them at home as often as we'd like to. Until we found our go-to flower bodega, we thought we'd never be able to have blooms consistently at home without going broke, but thank goodness for that bodega! Who knew that you'd find beautiful, fresh flowers at a reasonable price at a small corner shop? Not us.
The corner bodega on Chambers Street has become our go-to whenever we need flowers. In my opinion, it's the best place to buy flowers in the city! They not only have a huge variety, but the man who works there thoroughly enjoys putting flower arrangements together, in the most beautiful way – he's so nice! The other day we stopped into the bodega to grab a bouquet for the apartment in a hurry. It was freezing out, so the idea was to grab and go. I didn't require the flowers to be wrapped in any special way, since we were just brining them home, but he insisted, and while my choices of ribbon and wrap weren't anything special he did the most amazing job putting them together. This made my job easy when I brought them home.
Of course I had to squeeze in a quick picture of Lex <3
XO