A Snowy Holiday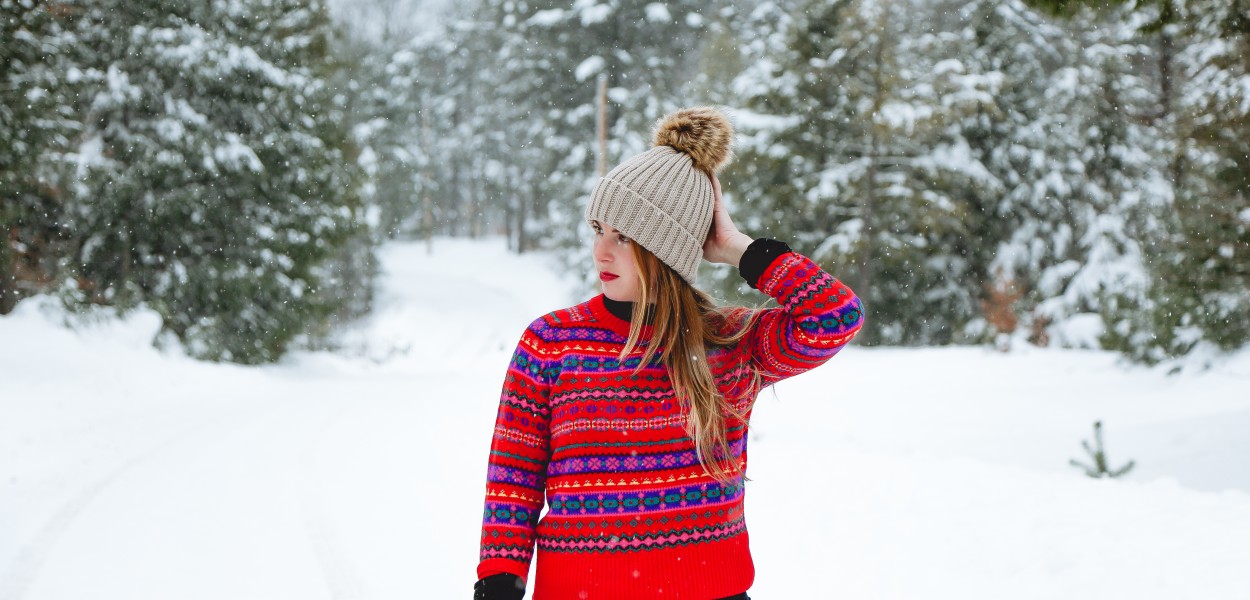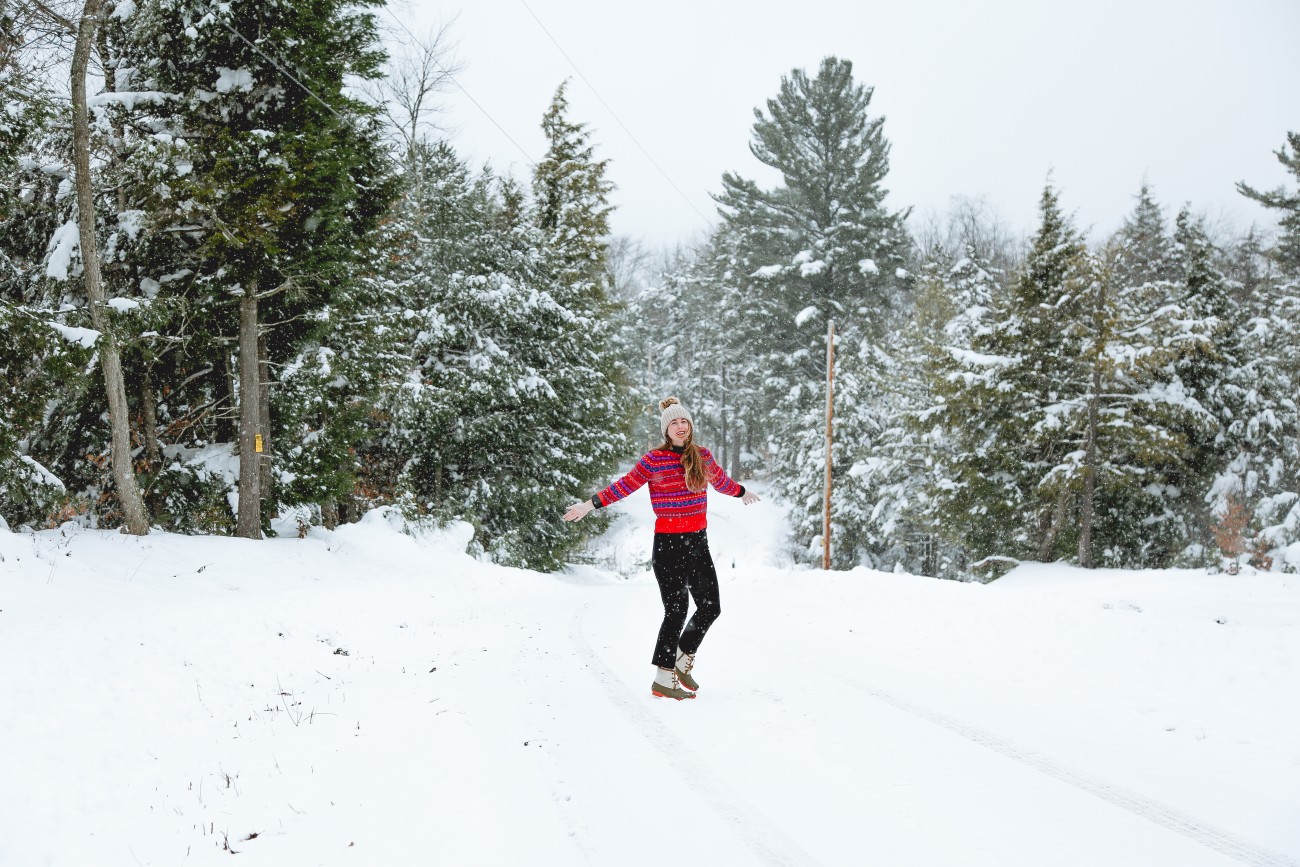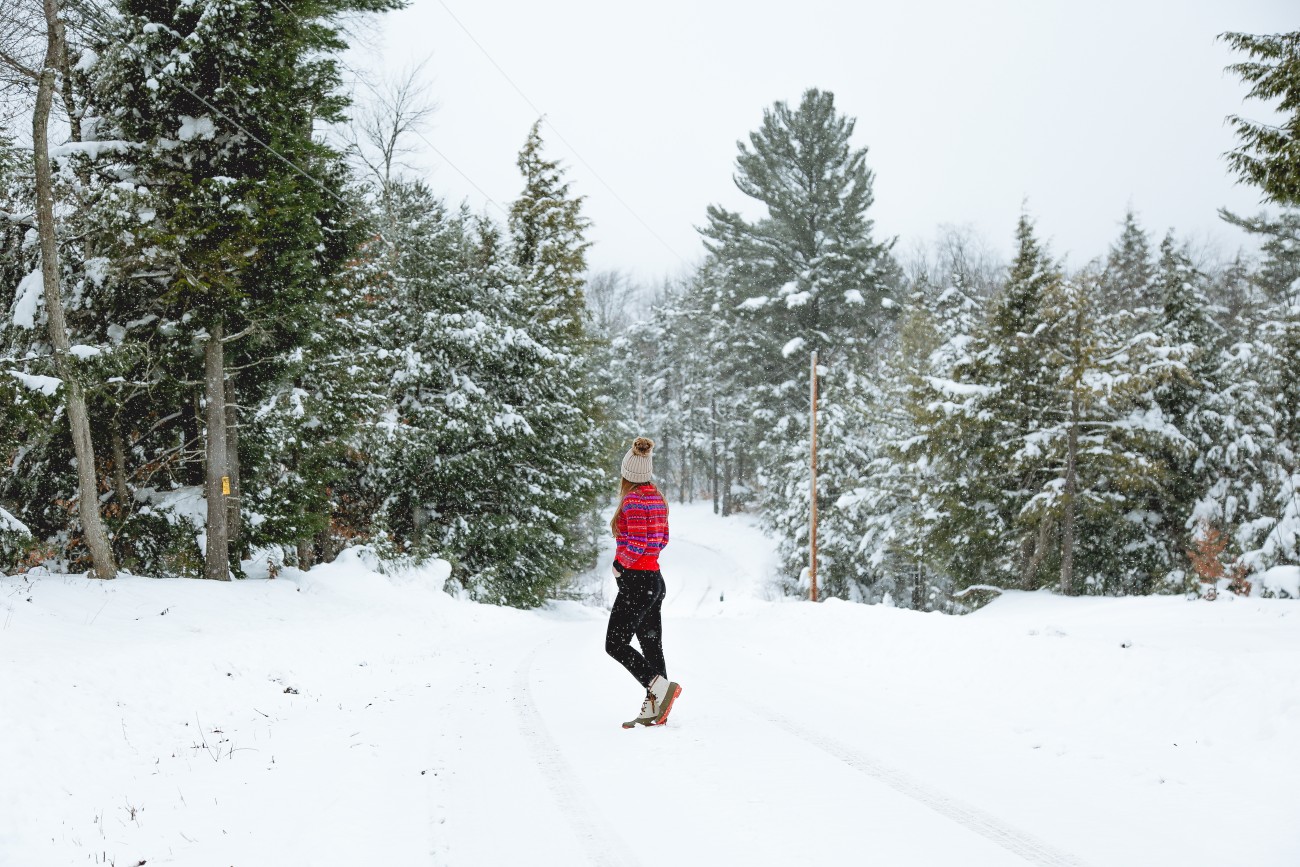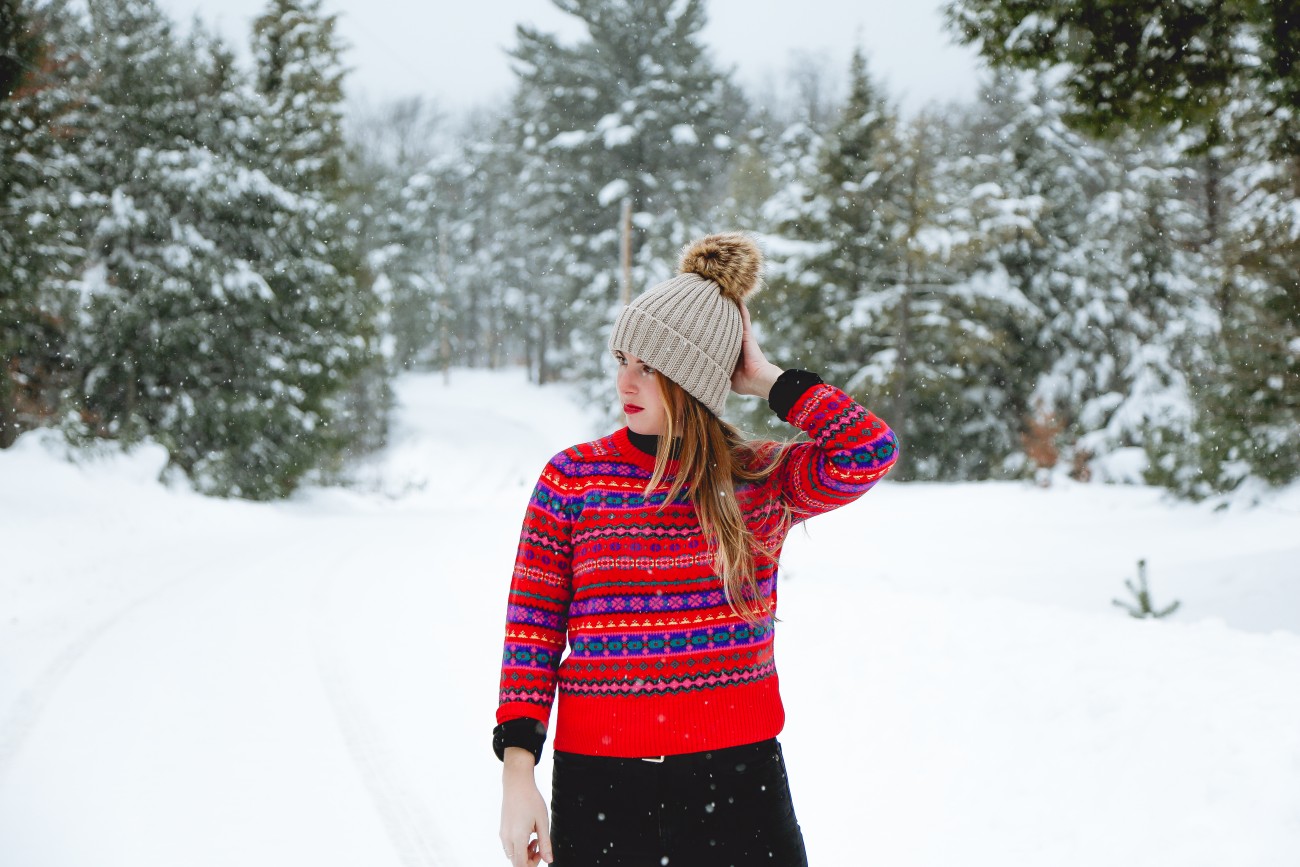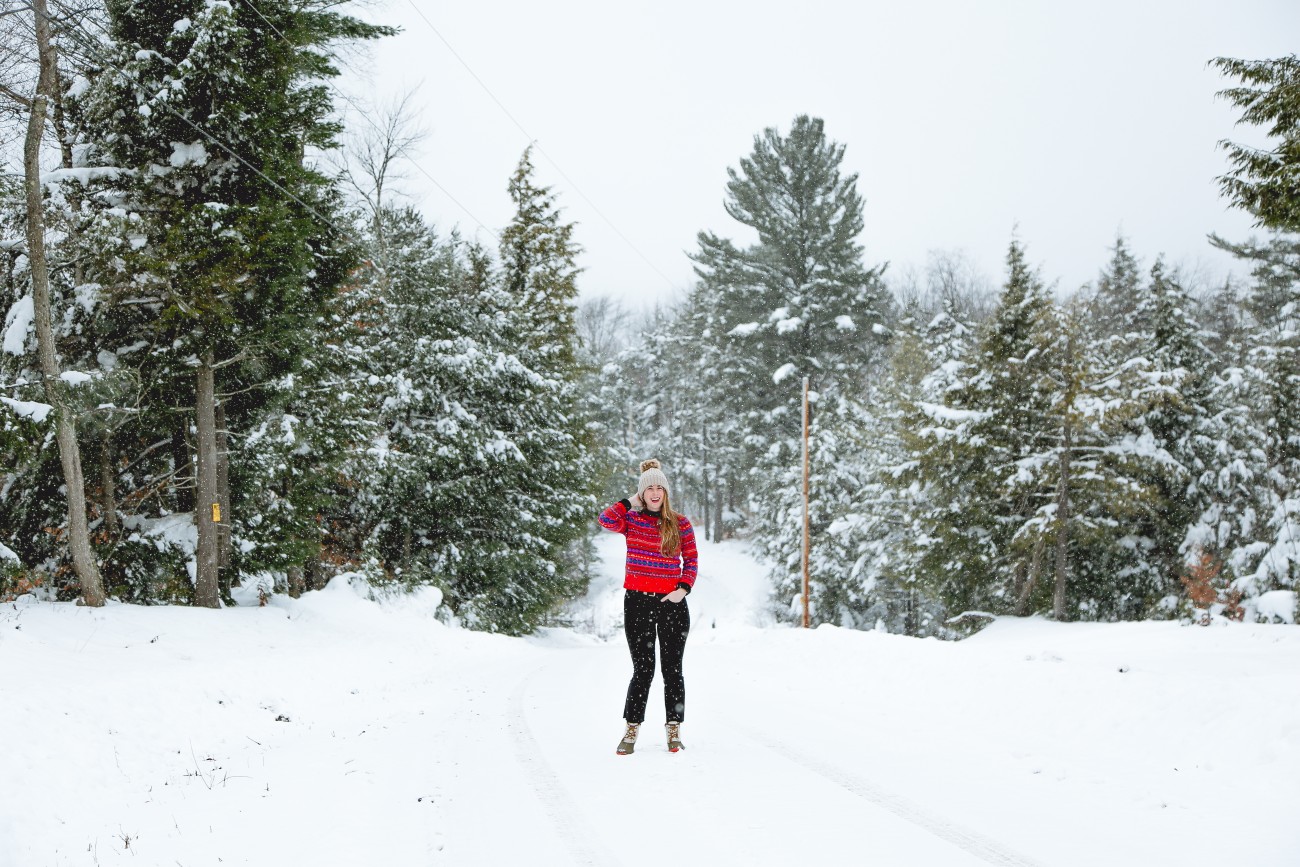 Outfit: Sweater (also love this and this), Jeans, Boots, Turtleneck, Calvin Klein Hat (on SALE)
For Thanksgiving we drove up north to the Adirondacks to spend time with Jordan's family. Service was spotty so I was offline most of the time, and the wine was flowing – it was perfect.
The drive up to the lake house was stressful though. Mid-way up we heard that the power was off at the house, and the generator stopped working – which meant no Thanksgiving meal, and potentially, having to all pack up and go back to Syracuse, which was not what any of us wanted to do.
Jordan and I planned on doing a shoot with all the snow while the sun was out, but after having to make many stops to grab oil, spark plugs (lol) and water for the house, it was late. So on the side roads right before approaching the house we stopped and opted for a few photos because it was still so pretty, even sans sun!
The weekend was so relaxing, which is why we enjoy going up north so much. There are no distractions, and we're able to hang out and enjoy each other's company, eat and drink – all the things that you look forward to doing during the holidays! I hope you all had a wonderful Thanksgiving!
XO