A Day on Lake Brienz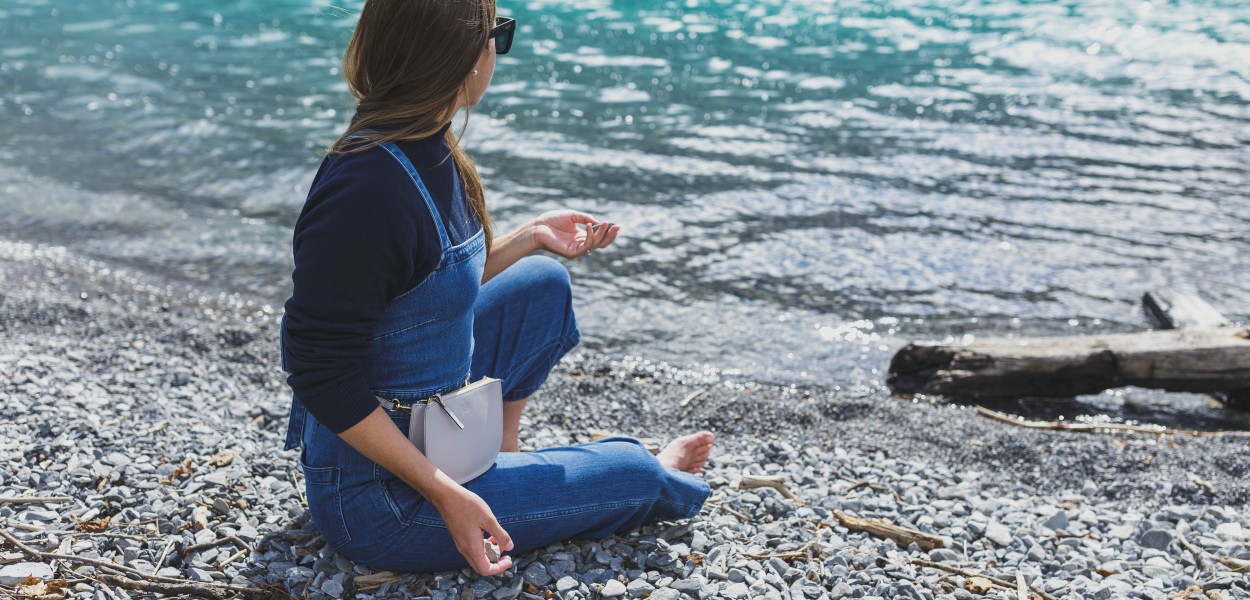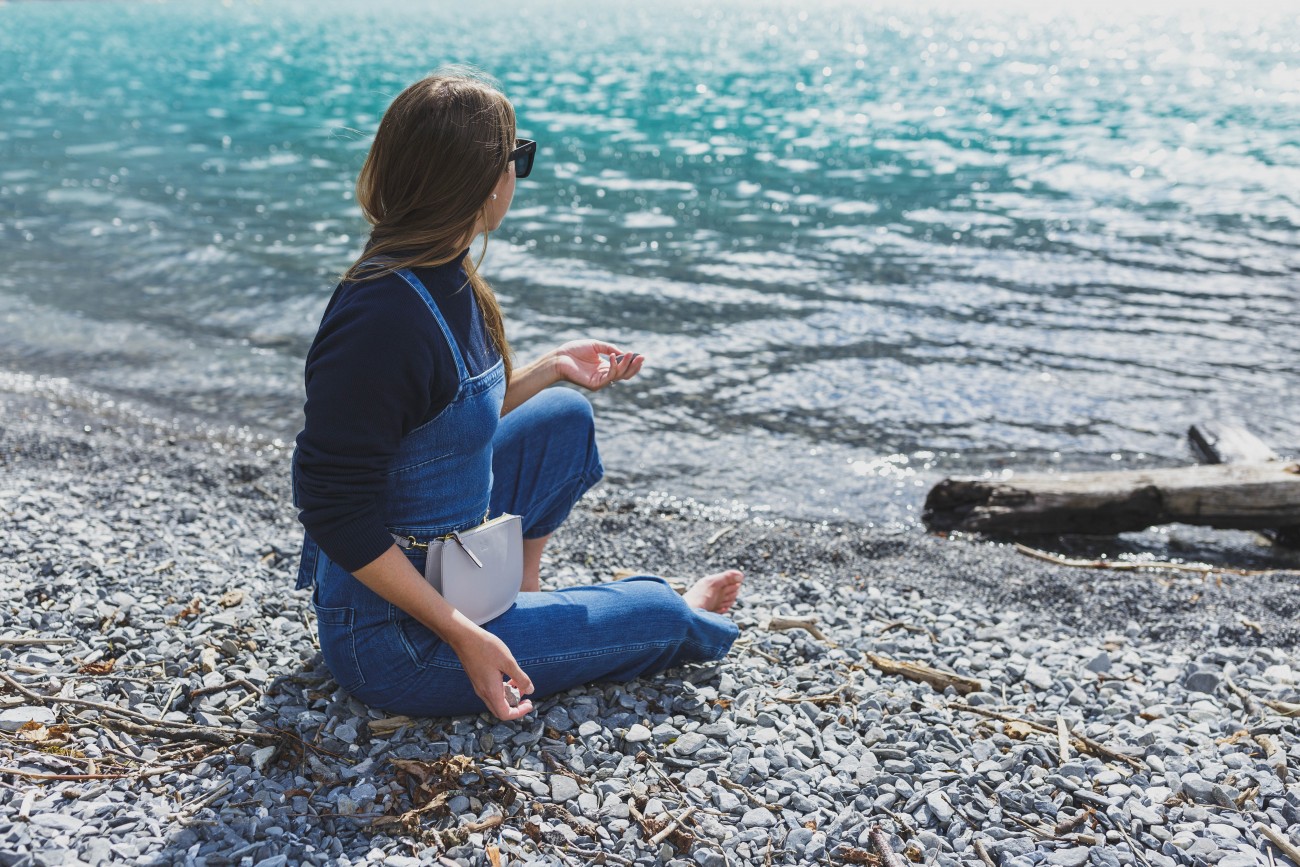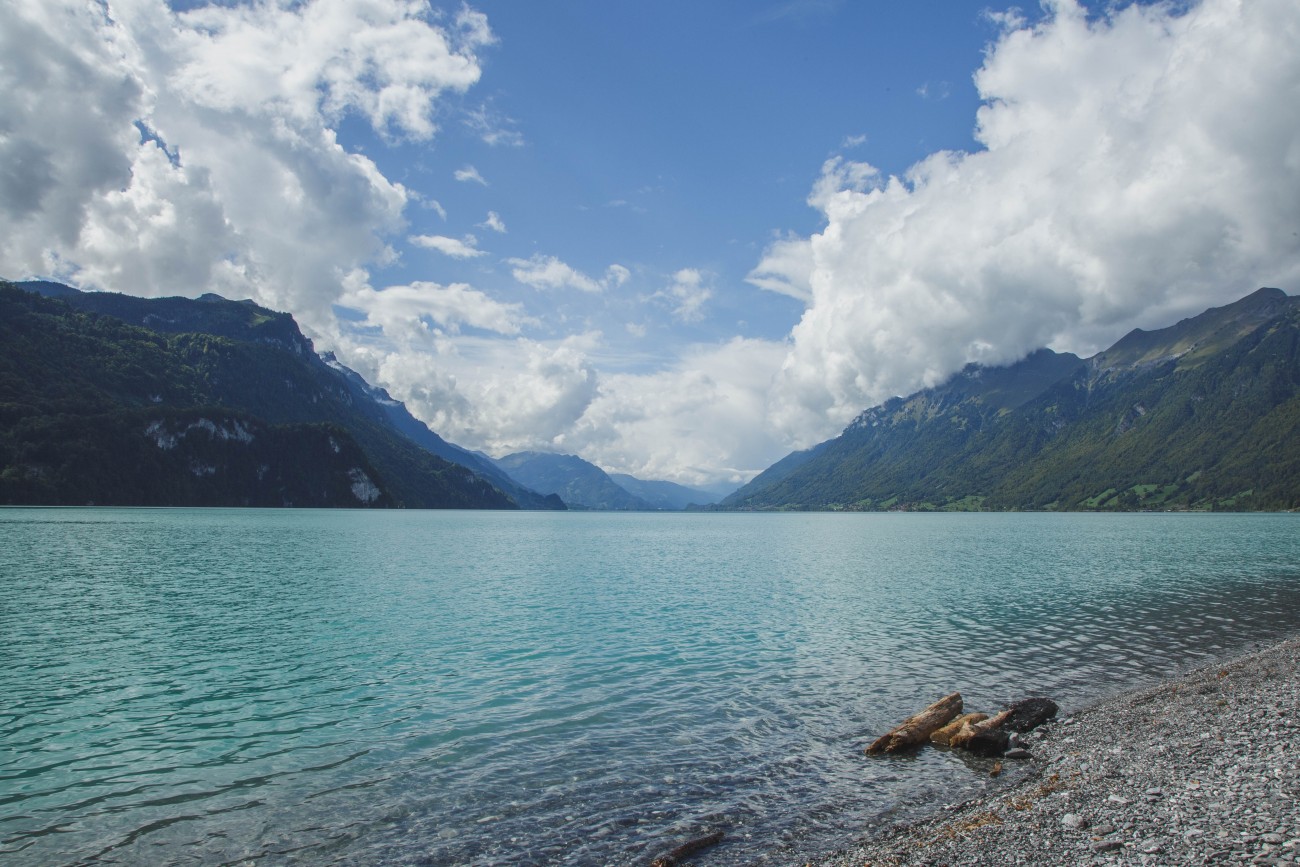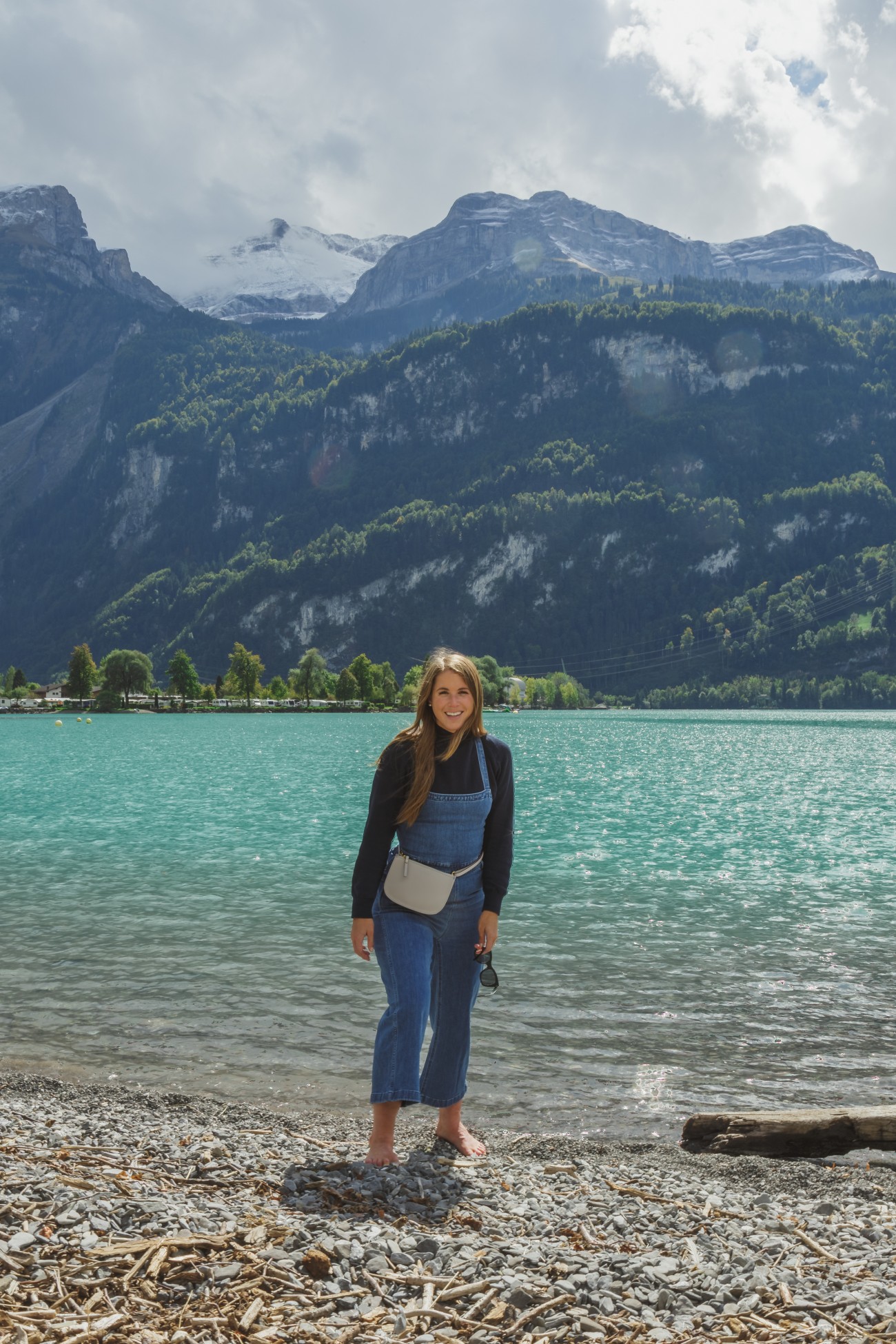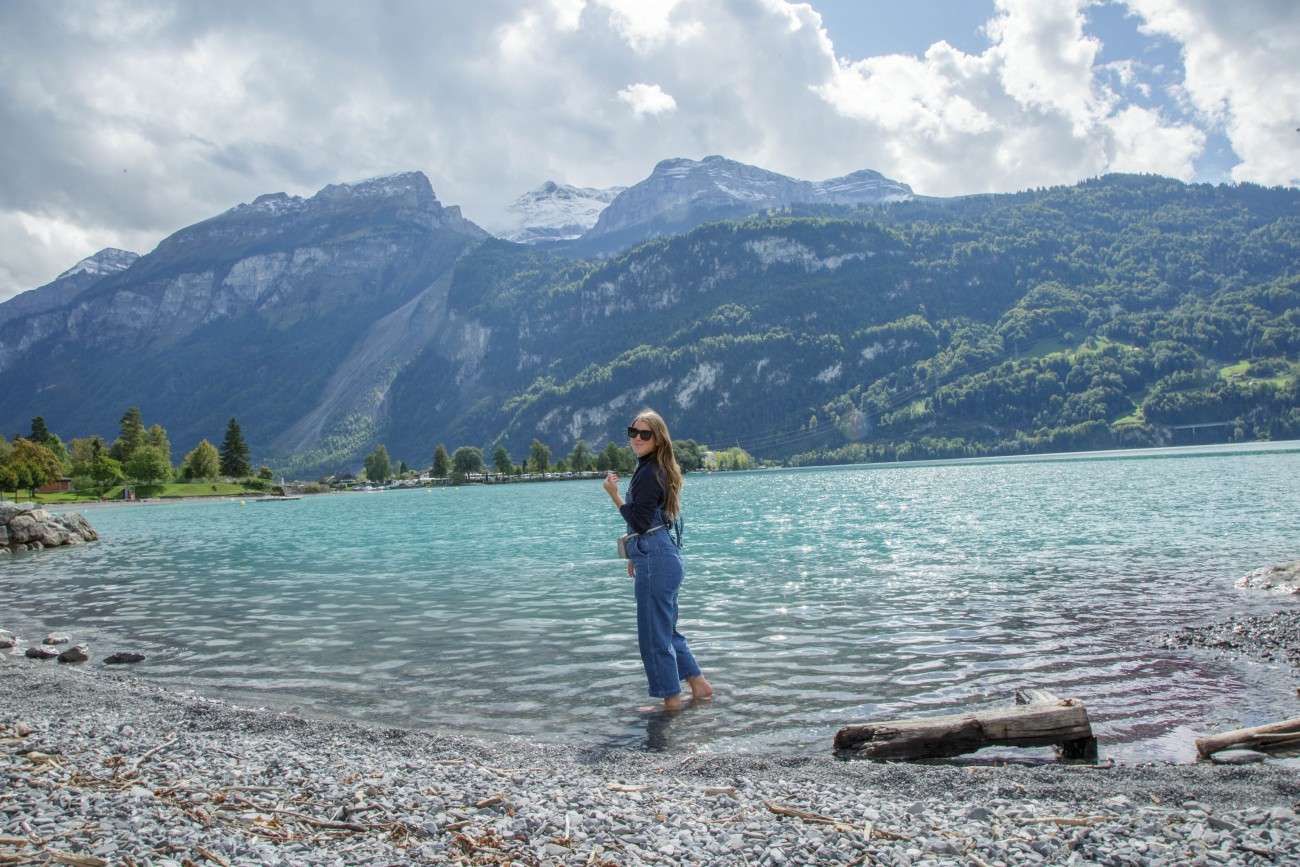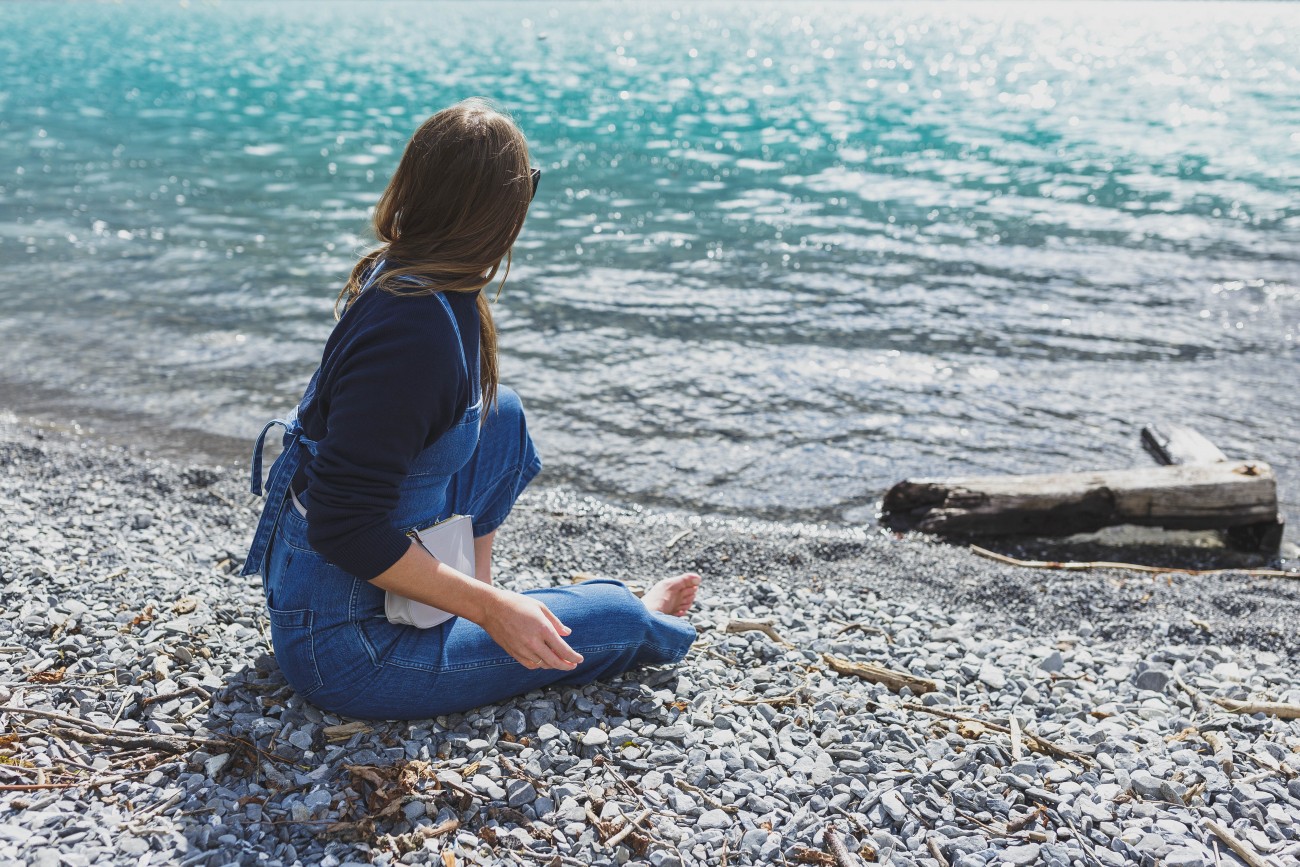 Our last day in Switzerland was spent off of the mountains and on Lake Brienz.
Outfit: Madewell Overalls – on sale with code YESANDYES (also love these), Everlane Sweater, Lo & Sons purse
We had spent the majority of our time in Switzerland in Wengen and the surrounding towns since our main goal of our time there was to hike, which we did a lot of (posts to come!), so it was nice to get down from the mountains for one day to explore the town of Brienz for a bit. We didn't do too much planning for our day in Brienz; we knew we wanted to see the lake and have lunch – and it is exactly what we did!
The train ride from Interlaken to Brienz was very scenic since the tracks run right along the lake – make sure to sit on the right-hand side of the train if you're heading into Brienz from Interlaken so you can soak up all the views! One of my favorite parts about Switzerland were their trains; they were so easy to navigate and were very nice inside (nothing like the MTA!). We had a relaxing ride over to Brienz, and as soon as we hopped off the train we headed in the opposite direction of Brienz in order to get to the very end of the lake to take some photos. I felt like the best vantage point to photograph the lake itself was at the very end, and it was nice because we had the whole end of the lake to ourselves for the most part!
We took our time here and I was determined to put my feet in the water, even though I was wearing shoes and socks. I thought the water would be warmer for some reason, but it was freezing! It felt like my feet were going to freeze right of, but I couldn't leave without putting my toes in! I spent the rest of my time on the lake skipping rocks and taking photos and videos while enjoying the view. I could have sat there all day and looked at the water; I've never seen lake water so blue!
I bought these overalls at Madewell before the trip. Madewell jeans fit me so well, and since I'd been dying to try overalls again, I figured these would fit and feel pretty decent, which they did! I have a long torso, so it's hard for me to wear jumpsuits but I'm so happy that these worked so well because I desperately wanted these for fall, and specifically this trip. I mean, what better time to try overalls again than in Switzerland?! I threw on a light sweater underneath to complete the outfit, and I was perfectly comfortable for the weather that day. You're going to hear a lot about this Lo & Sons purse as well throughout these vacation posts because I wore this purse everywhere! I loved that it allowed me to go hands-free and access everything I needed so quickly. I have a ton of Lo & Sons products and this one is by far one of my favorites. This Waverly bag comes in a bunch of different colors too! I'm excited to share so many more posts with you from
I'm excited to share so many more posts with you from out trip!   XO
XO