A Day In The Flower District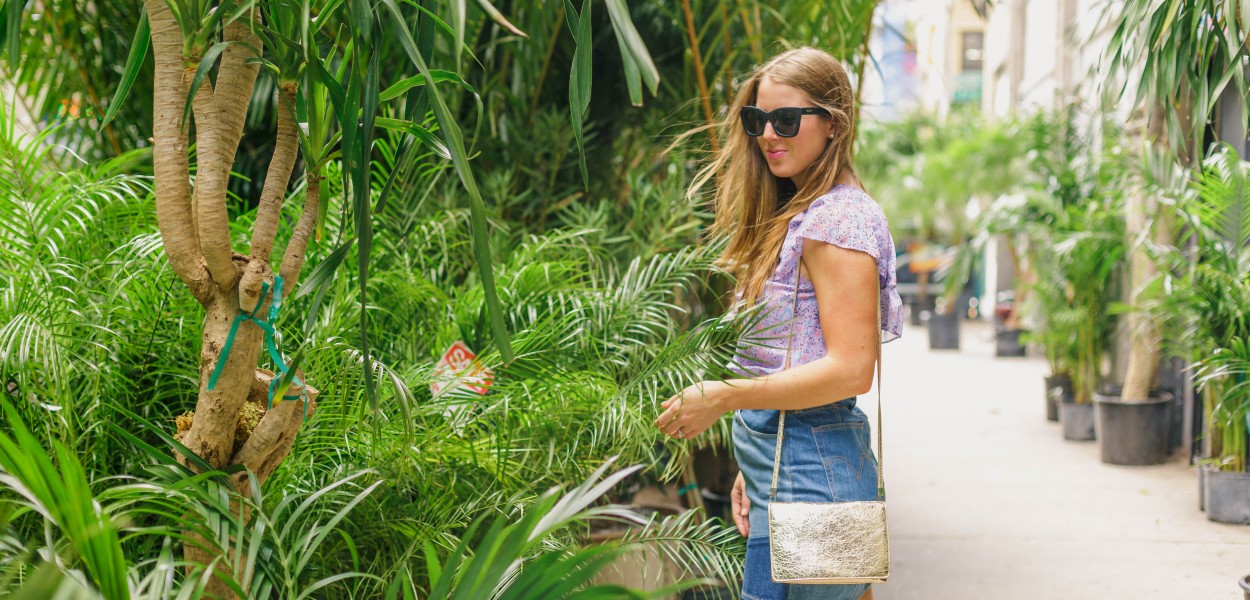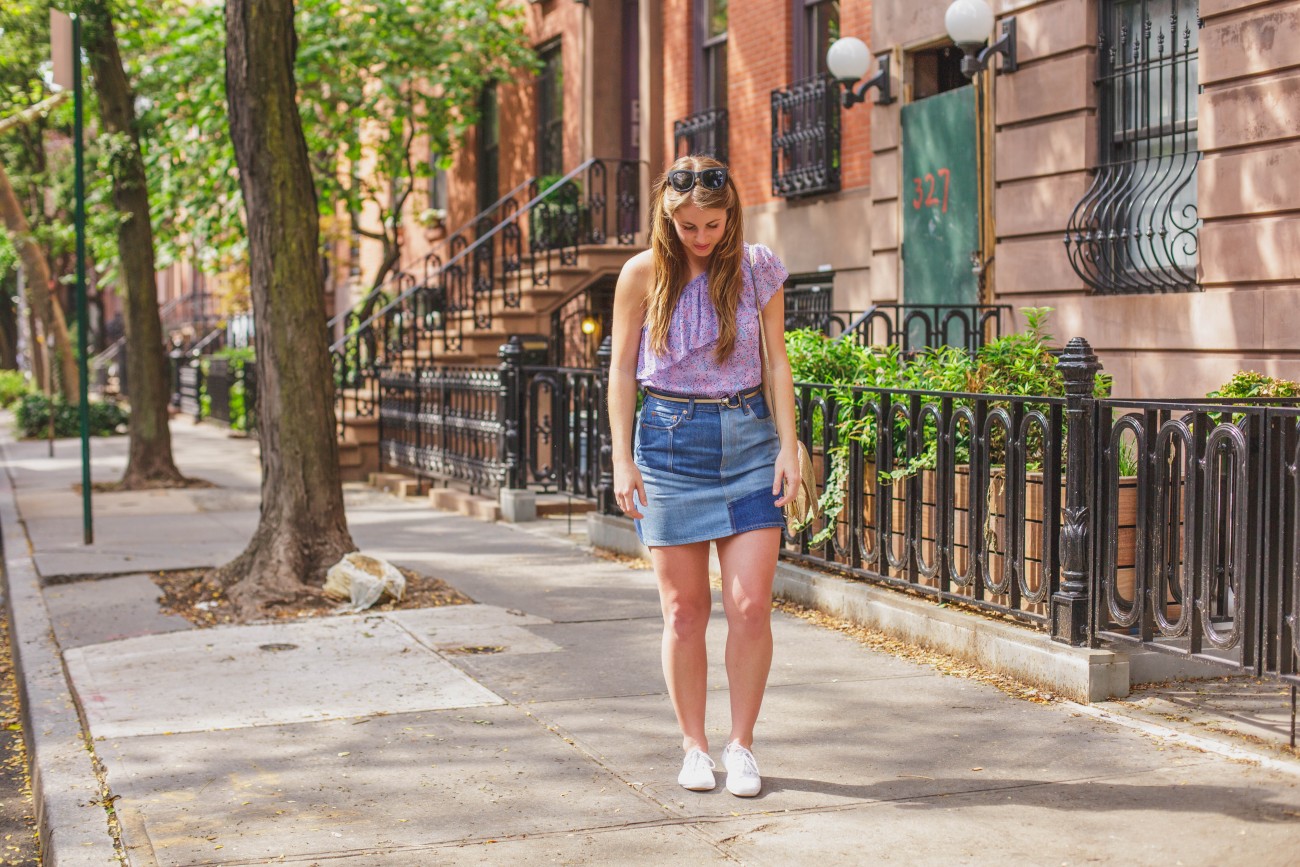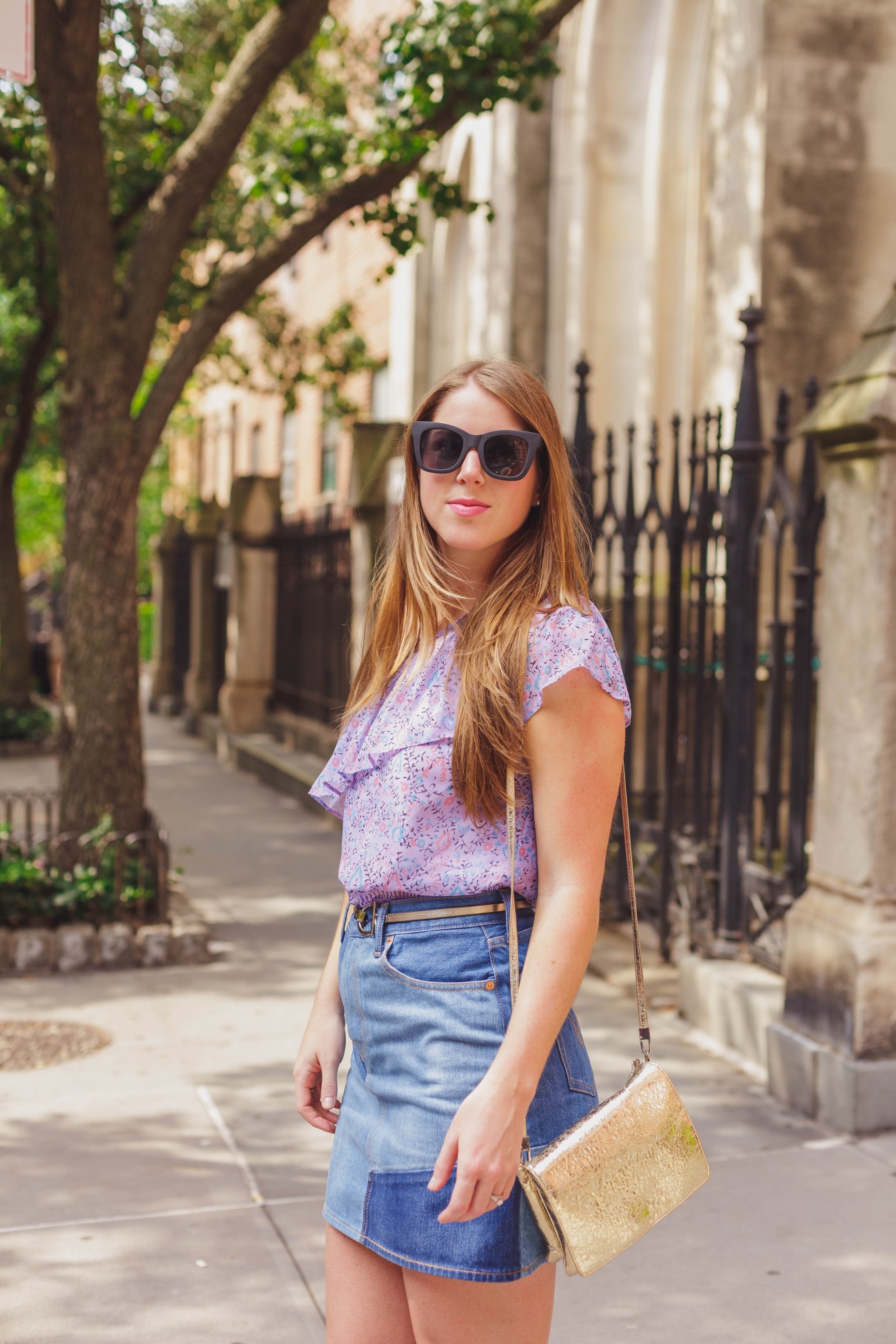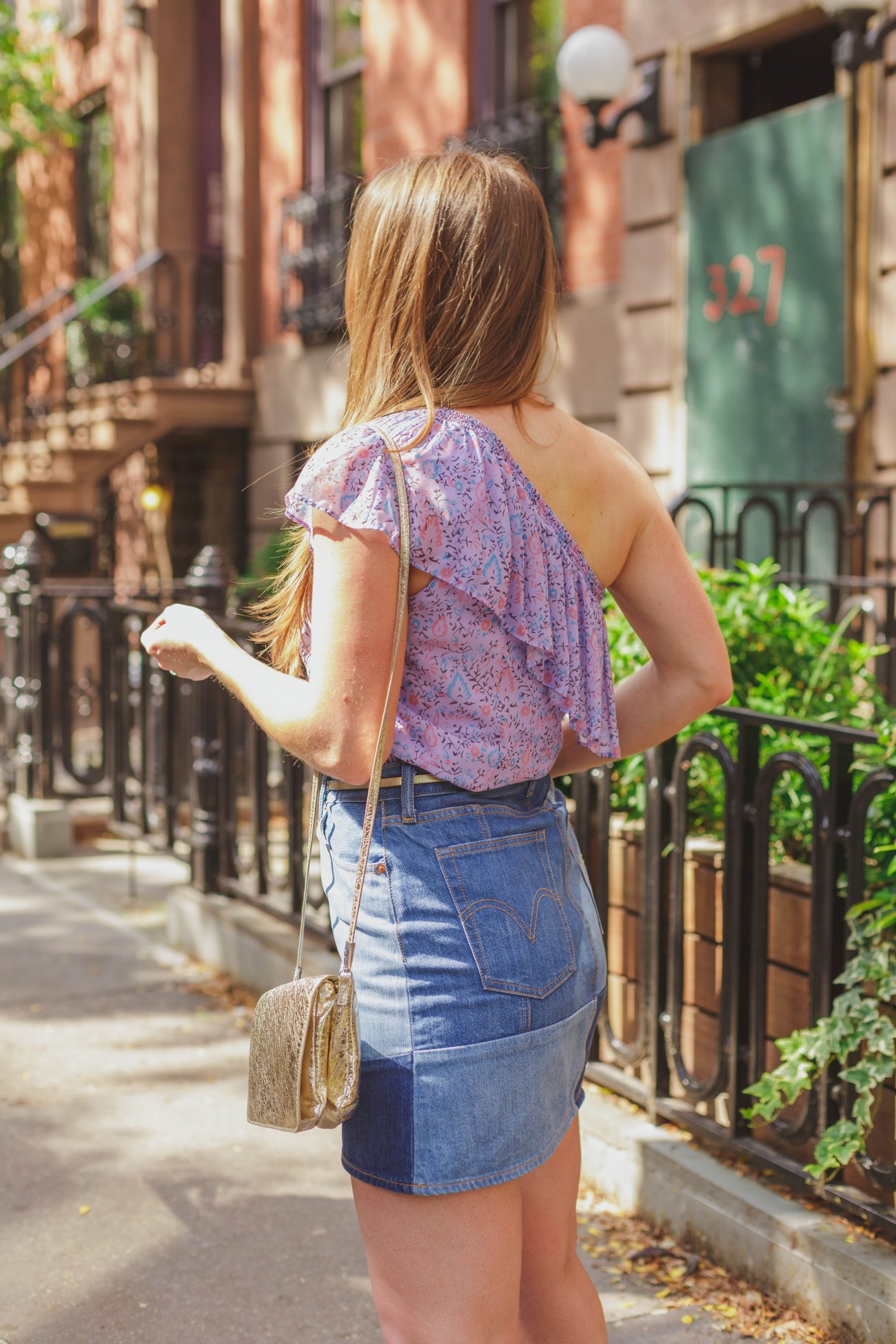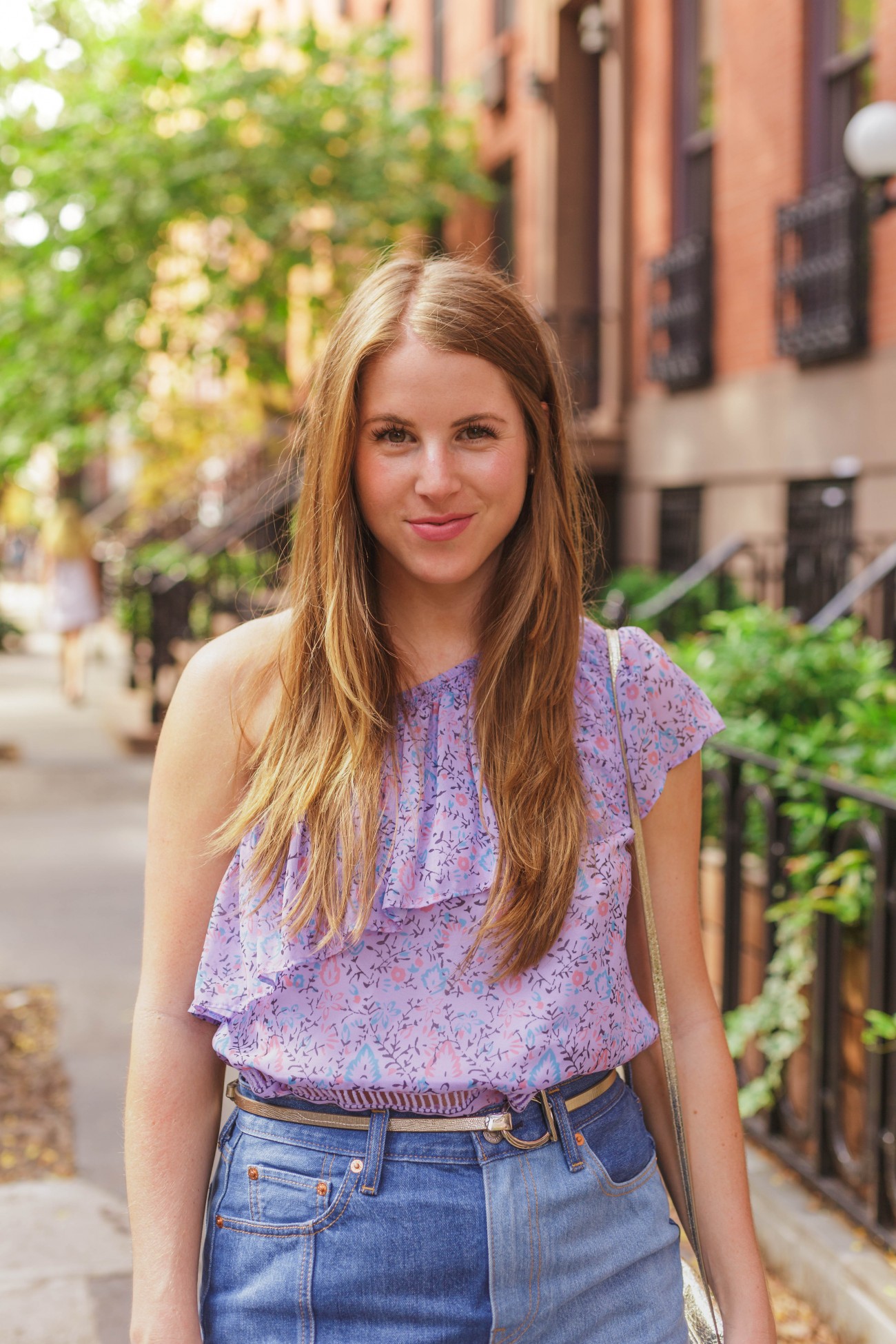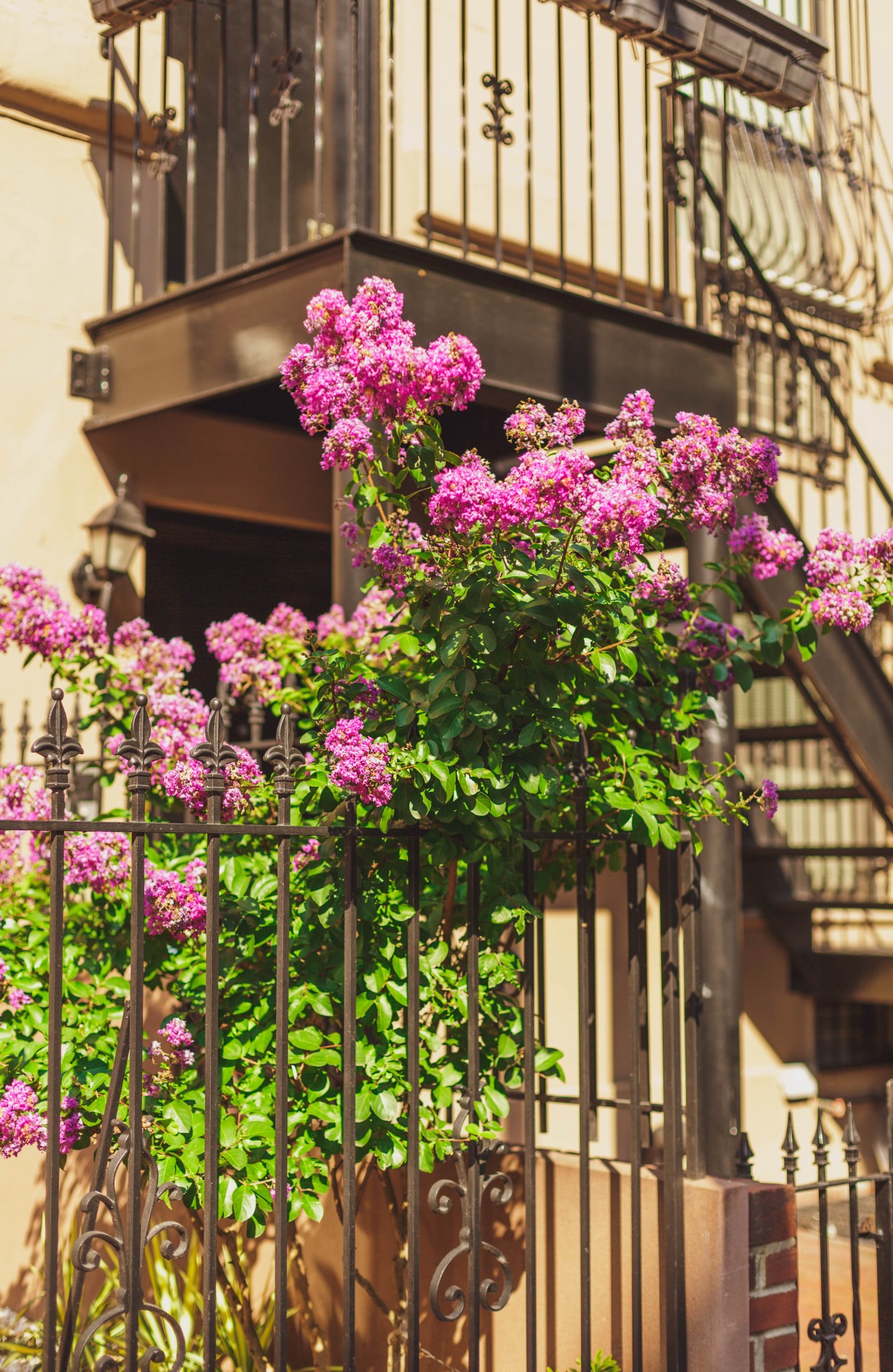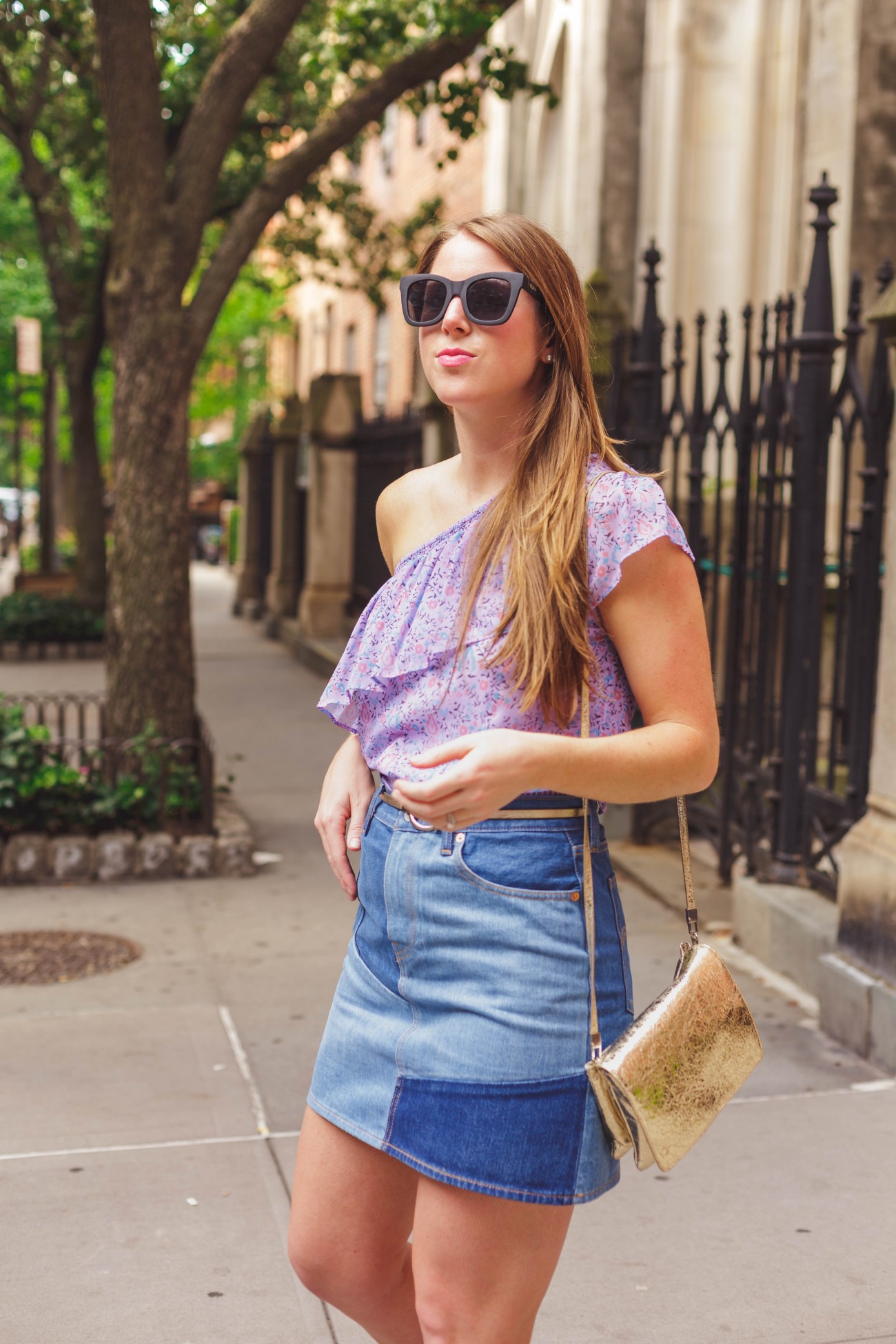 Apartment redesign can be stressful, especially when you only have one room to work with!
Outfit: Saylor one shoulder top (on sale), Levi's patchwork skirt (last seen here)
We've been talking a lot about incorporating plant life into our decor for so long now but have yet to do it because we haven't been able to decide where we want to begin. We can't get a plant that is too large (even though Jordan would love to put 5 palm trees in our space), and I also don't want to have 16 small plants everywhere. Decisions, decisions!
I recently started an Apartment Design Pinterest board to help me organize my ideas for our small space, which has been very helpful in our redesign stage. What we're learning towards, is a bird of paradise plant, as well as some shelving (love these!) to place some smaller plants on; potentially above our desk, in the kitchen, or really on any of our 4 walls. I think this would help brighten and open the space up a bit more. So this past weekend, we hit up the flower district to start our search for our apartment plants! I was pretty surprised at how affordable the plants were, of course, we were looking at the sale prices, but even the newer plants inside the store were affordable (unless you're literally buying a palm tree).
Unfortunately, this weekend we came up short, but at least now we have a better idea of what we're looking for. We're heading home to Syracuse this weekend, so I think we're going to continue our search up there as well! Who knew plant searching would take so much time and effort!
After we left the flower district, I was naturally starving so we went to my favorite restaurant, Saigon Shack, over in Greenwich village before heading home.
I wore this one shoulder top, which I actually received through Rent The Runway. I finally decided to try out the RTR Unlimited program and I'm so happy with it, I've received about 6 outfits in the last two weeks, and I've been really pleased with each outfit I received! I felt feminine and casual when I incorporated the jean skirt too, and this one has been on repeat all summer long. I'm so happy I decided to finally hop on the jean skirt trend earlier in the season!
XO