A Day In Bellagio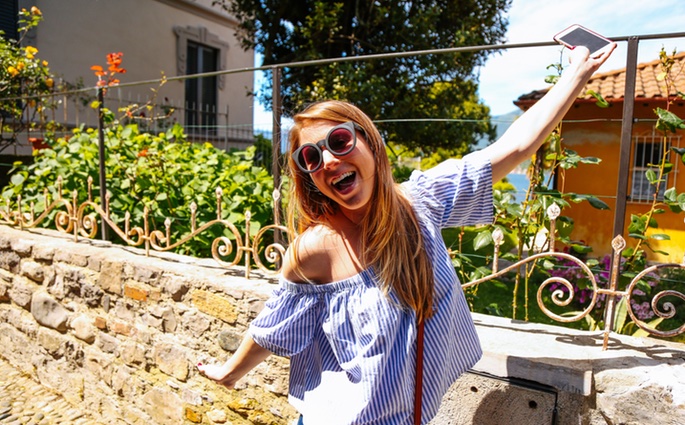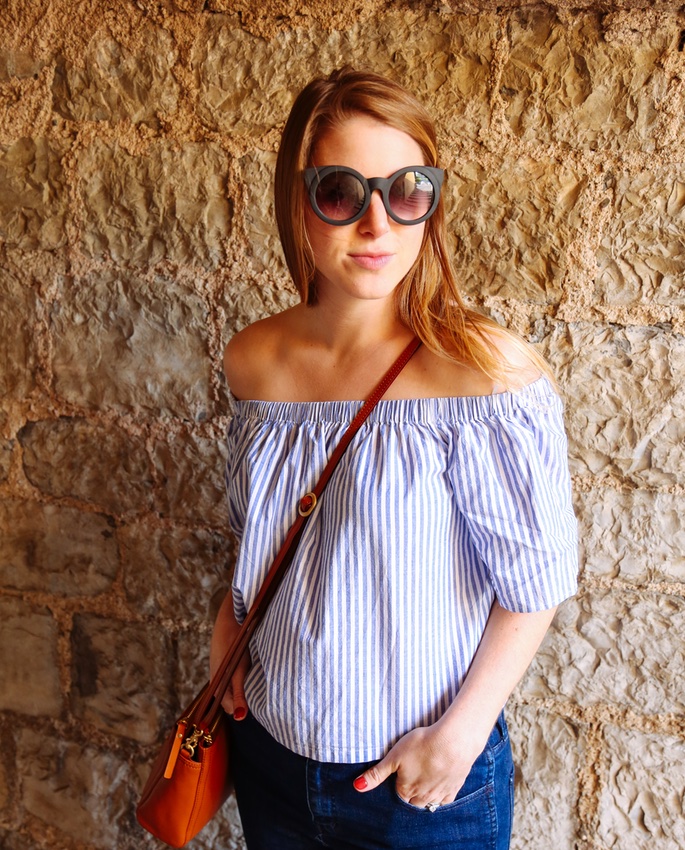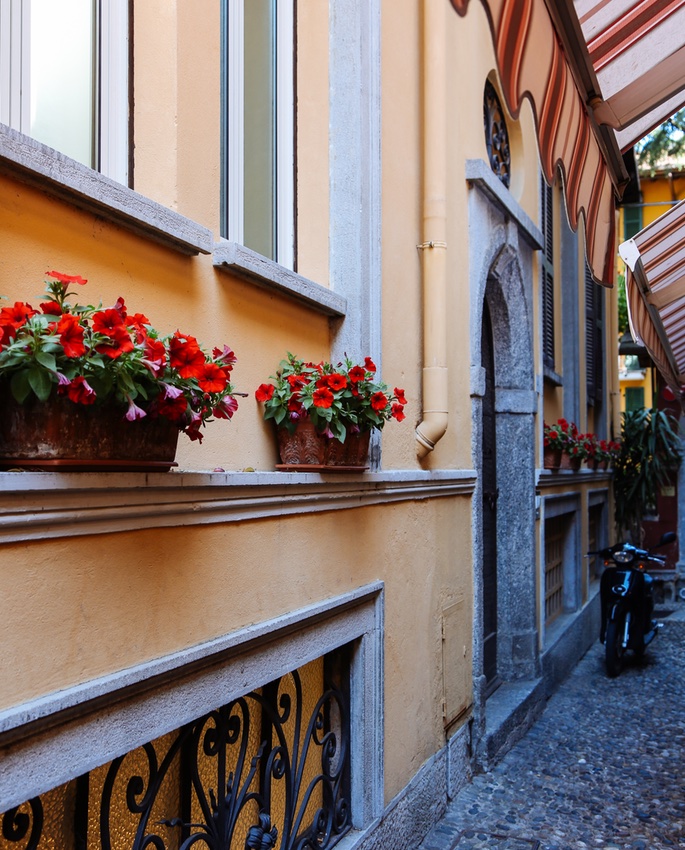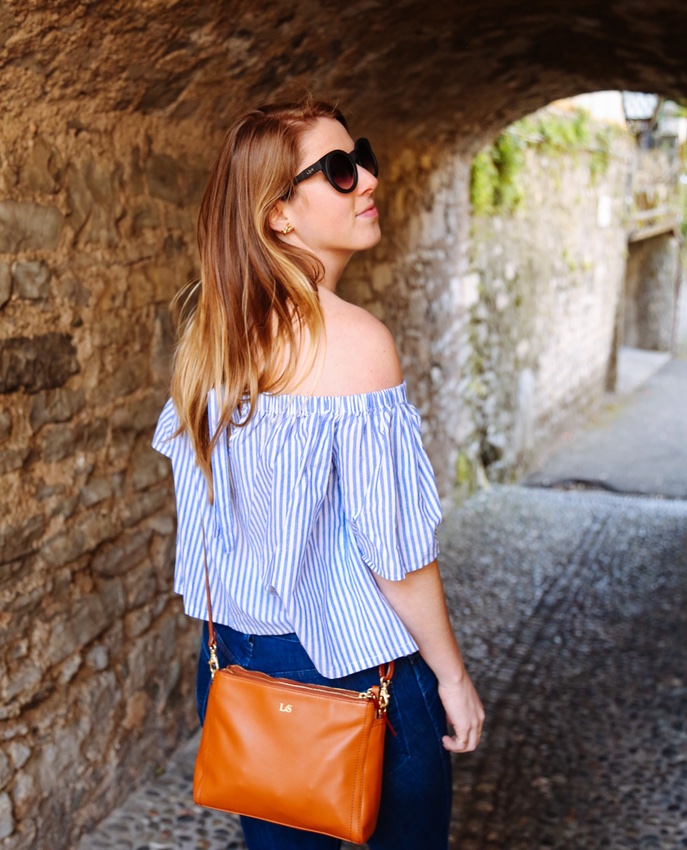 Outfit: Top, similar here (also love this one), Jeans, Purse (last seen here), My favorite kind of Shoes
Location: Bellagio, Lake Como
Our first full day on the lake was spent over in Bellagio, a small town right near Varenna (the crotch area of the pant leg shaped lake, if you're a visual learner). We took a 15 minute, extremely scenic ferry ride over to the town in the morning, in an effort to beat the afternoon rush. Bellagio is an amazing town, made famous by George Clooney's frequent trips – which any towney will explain to you! And after my second time here, I was consistently reminded why I came back.
It was so nice to explore with Jordan, we had no agenda, aside from contact solution and allergy medicine, which we picked up at the local pharmacy…but after that we hopped right to it! We got lost a few times, ended up down some driveways of people's homes, but that was the beauty of this day – we were OK with having no idea where we were.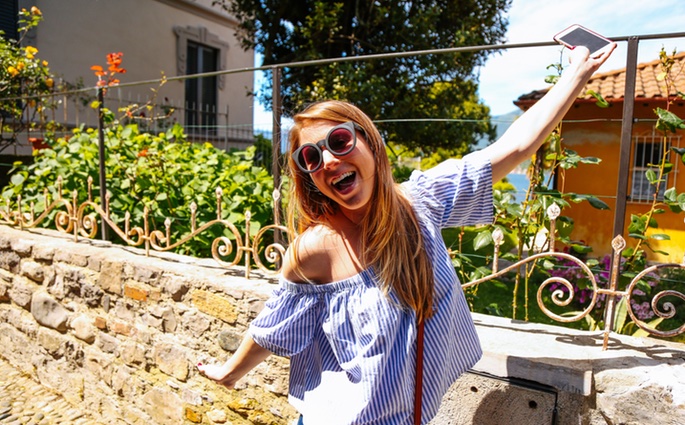 The face of a carefree girl right here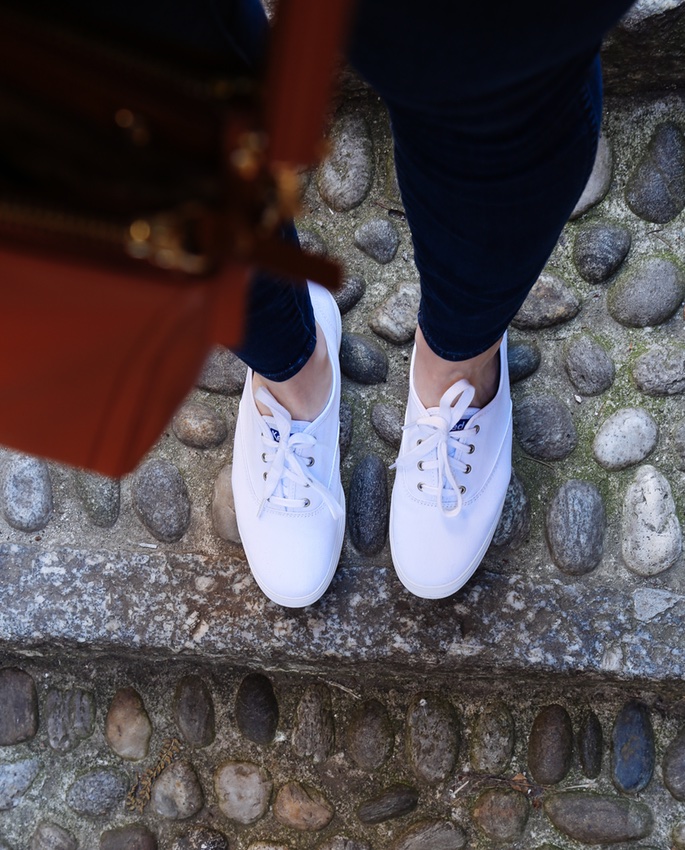 After walking around for a while, it was time to eat! After hearing rave reviews of a restaurant called Apertivo et al  I was hoping to stumble upon it on our walk, and we did! Oh my goodness, 5 hours later we were feeling extremely happy, refreshed and full – but the good kind of full. The point of an Apertivo, similar to an Enoteca, is to try different wines from around the region – and many wines we tried (take a look at a video we took while seated here on hour 4). A meal is not typical at a place like this, but they did serve a few dishes – lasagna and salad being a couple of them.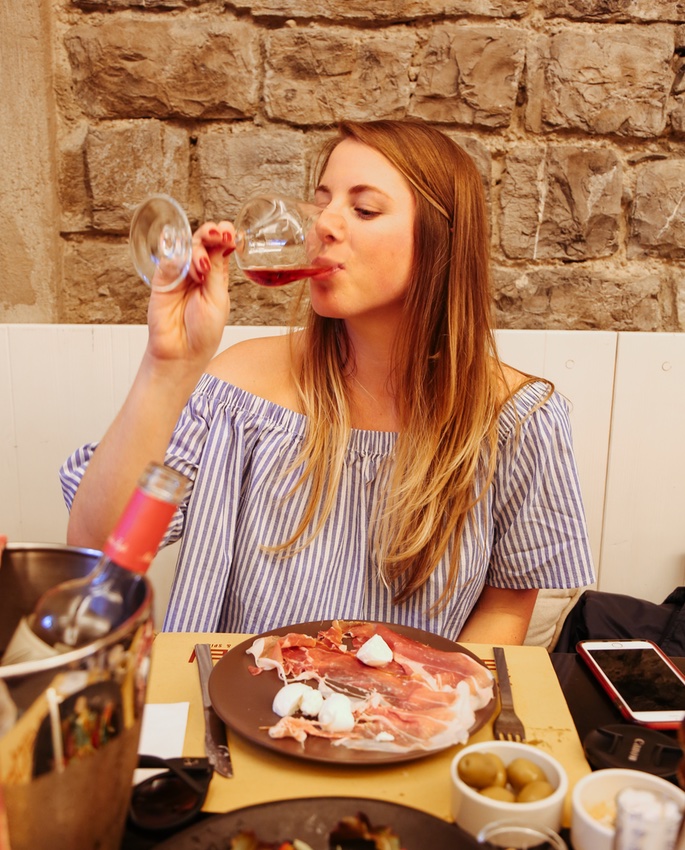 This lasagna, I'm not kidding, was the best dish I had in Italy, and possibly my entire life – OK, small exaggeration, but not too far off. The buttery bolognese sauce was heavenly, but the dish overall was very light. I wish we ordered more!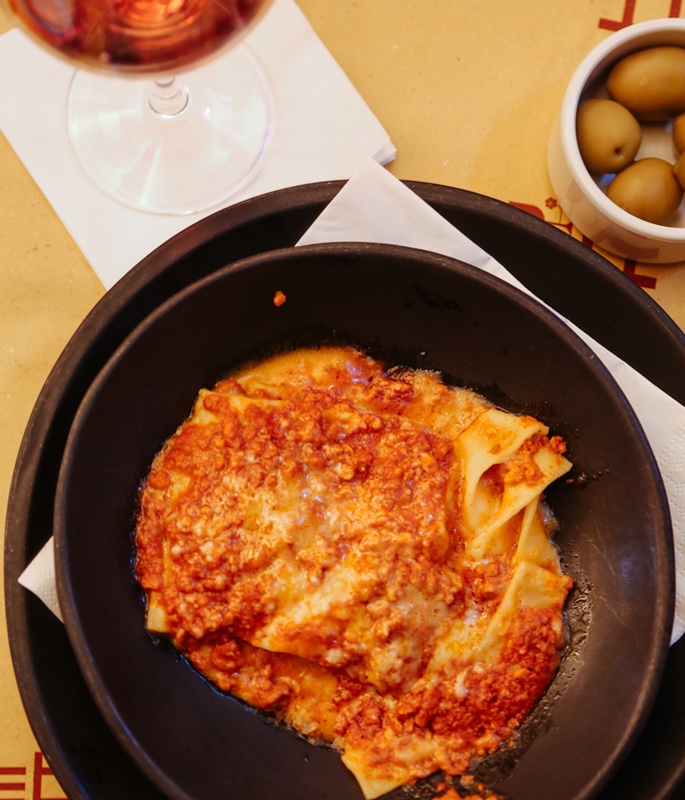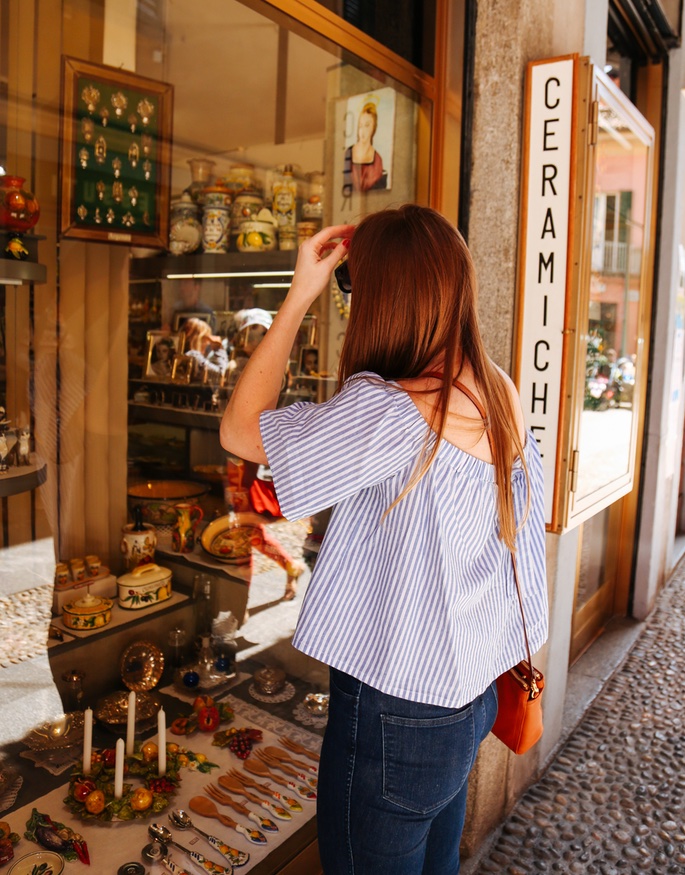 After walking off our late lunch / happy hour, we did a tiny bit of shopping – nothing crazy, but I like to grab homemade items from places I visit, so a stop at this beautiful ceramic store on our way to the ferry was what I needed. I picked up a new pizza cutter and an oil vase – they are currently sitting on my counter top and looks so nice!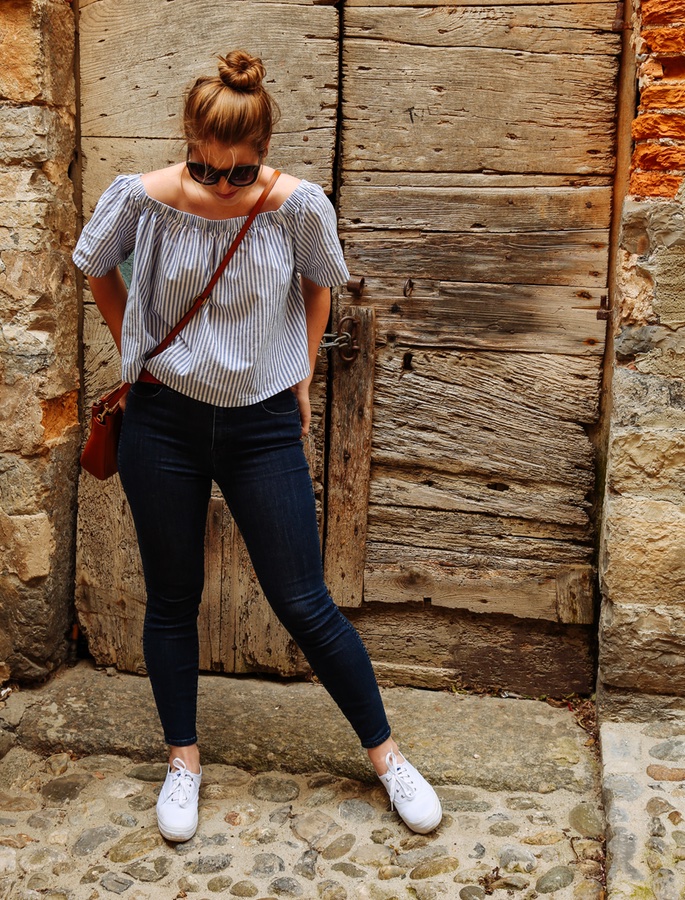 I can't say enough about this top and how it makes me feel! It's one of those summer tops that you put on and it's an instant mood-booster. Wearing clothing items that make me feel confident and happy is always a goal, because I honestly don't always feel super confident in all my clothes that I have – and then having an item like this, makes me wonder why I'd ever wear an item that doesn't make me feel THIS good!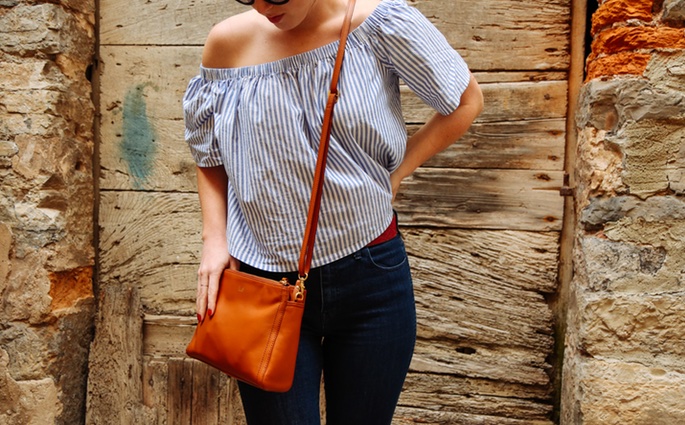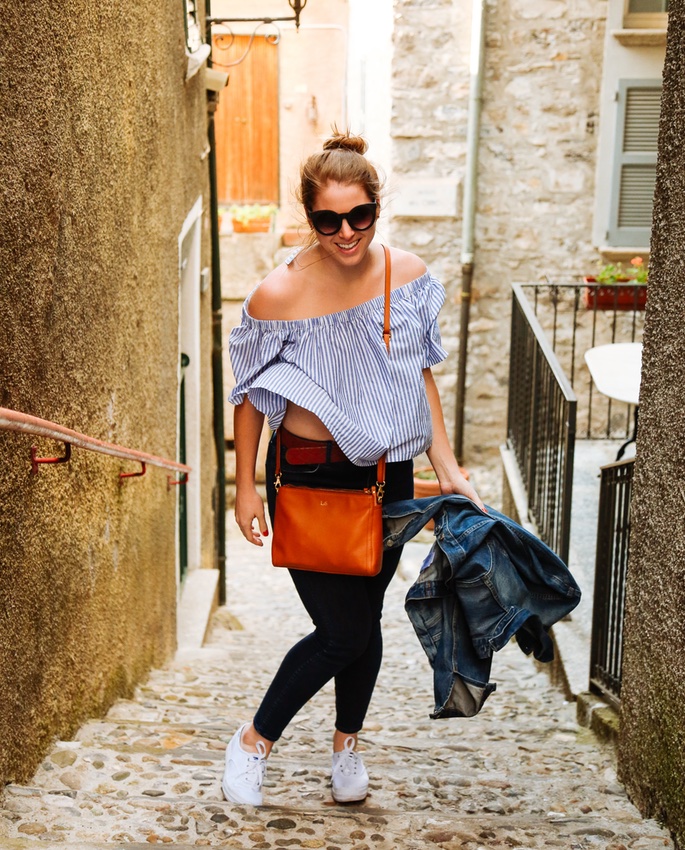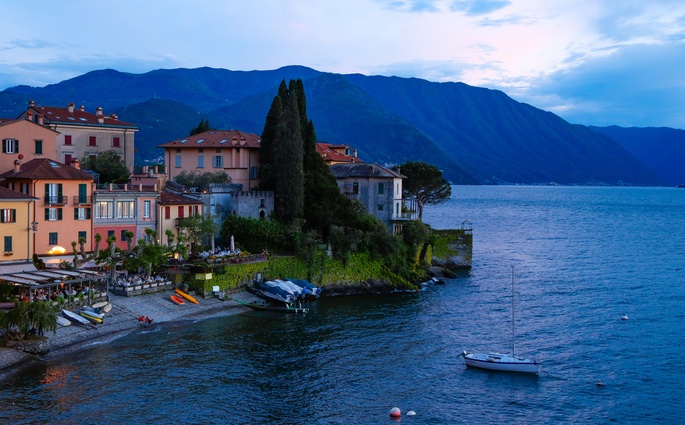 This day was one of my favorites during our 16 days in Italy. From start to finish it was exactly what we had hoped it would be, and looking back at these photos allows me to relive those feelings all over again! The sunset that night on our way back to Varenna was stunning. We managed to grab this photo above, just before it went down!
Outfit: Top (similar here, here and here), Jeans, Purse (last seen here), My favorite kind of Shoes
XO