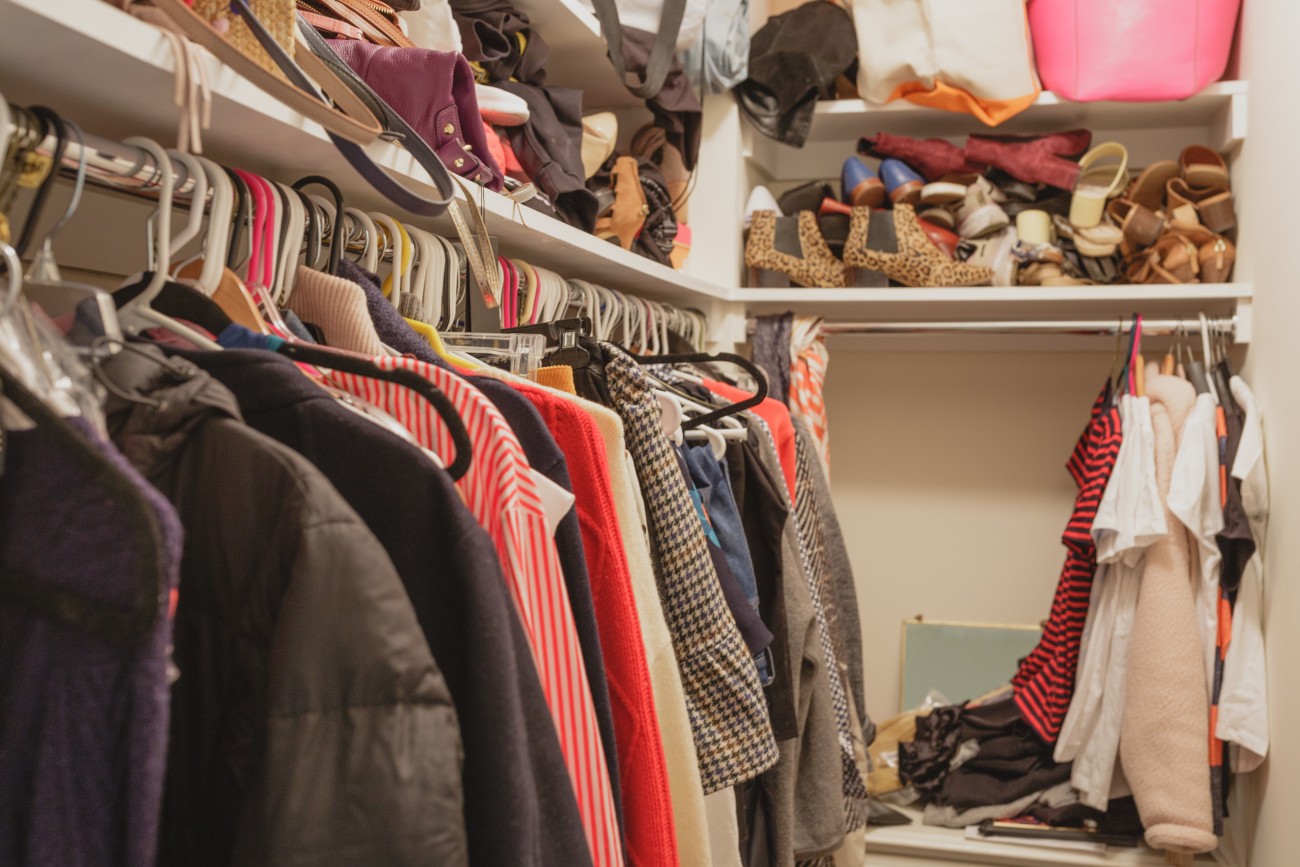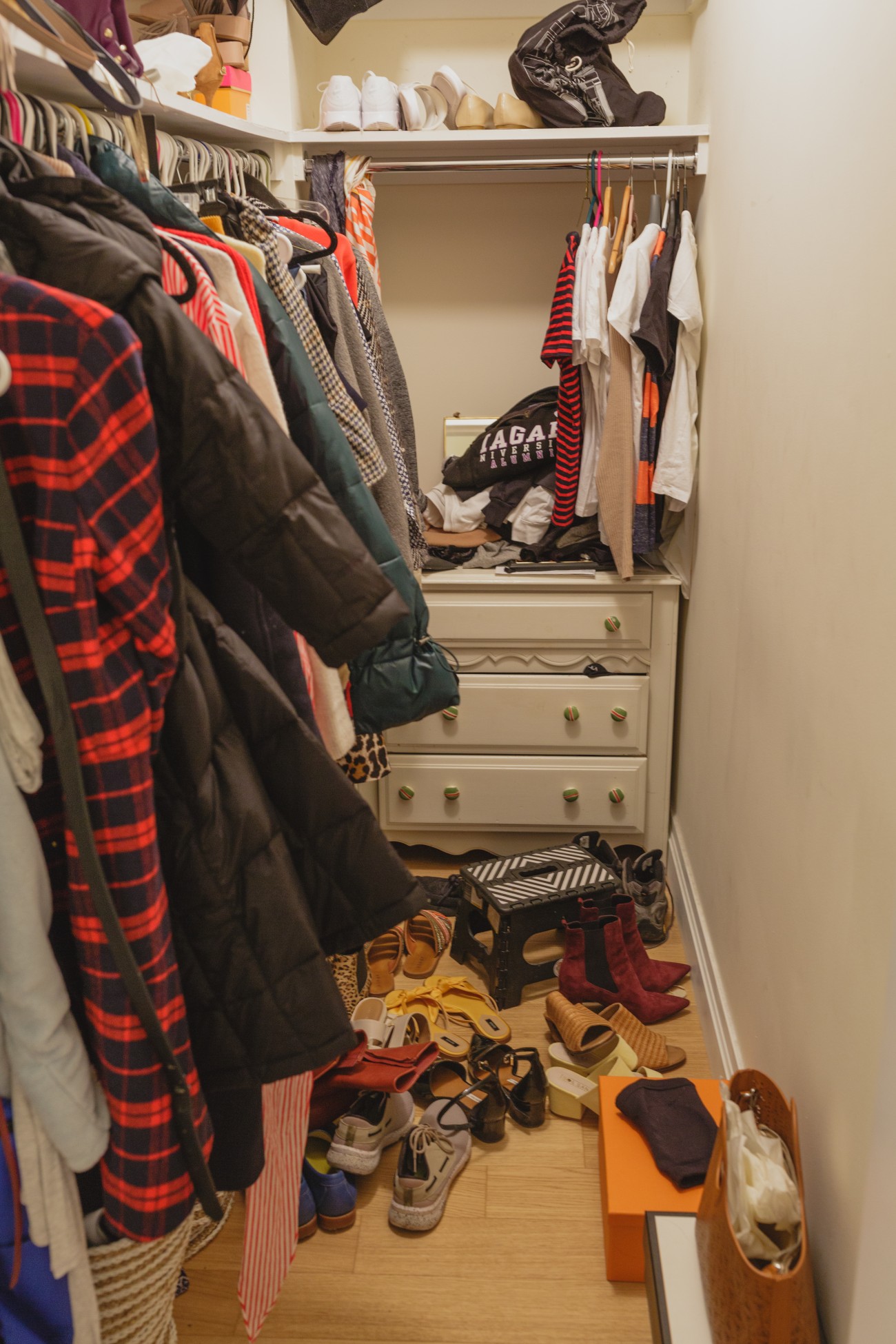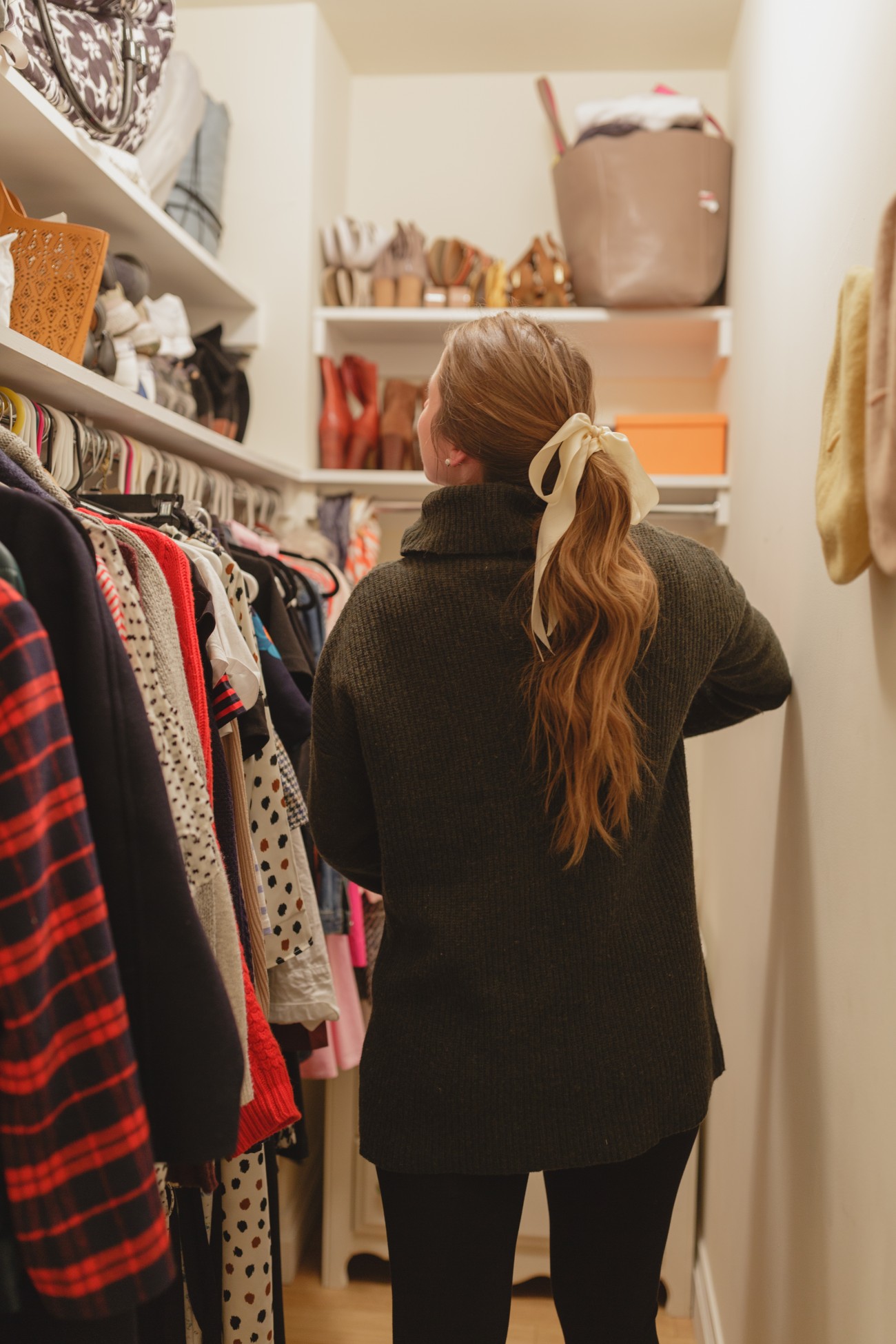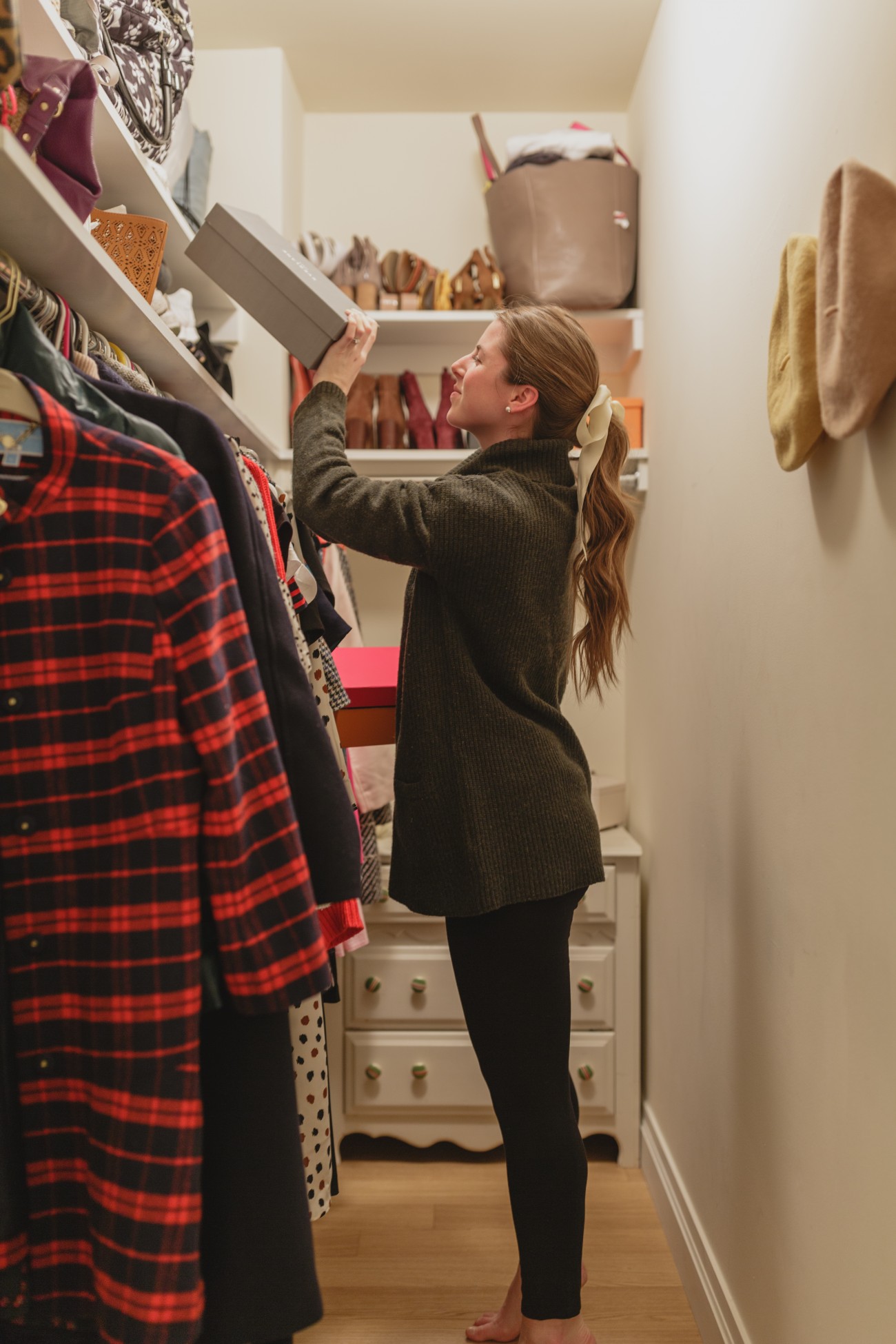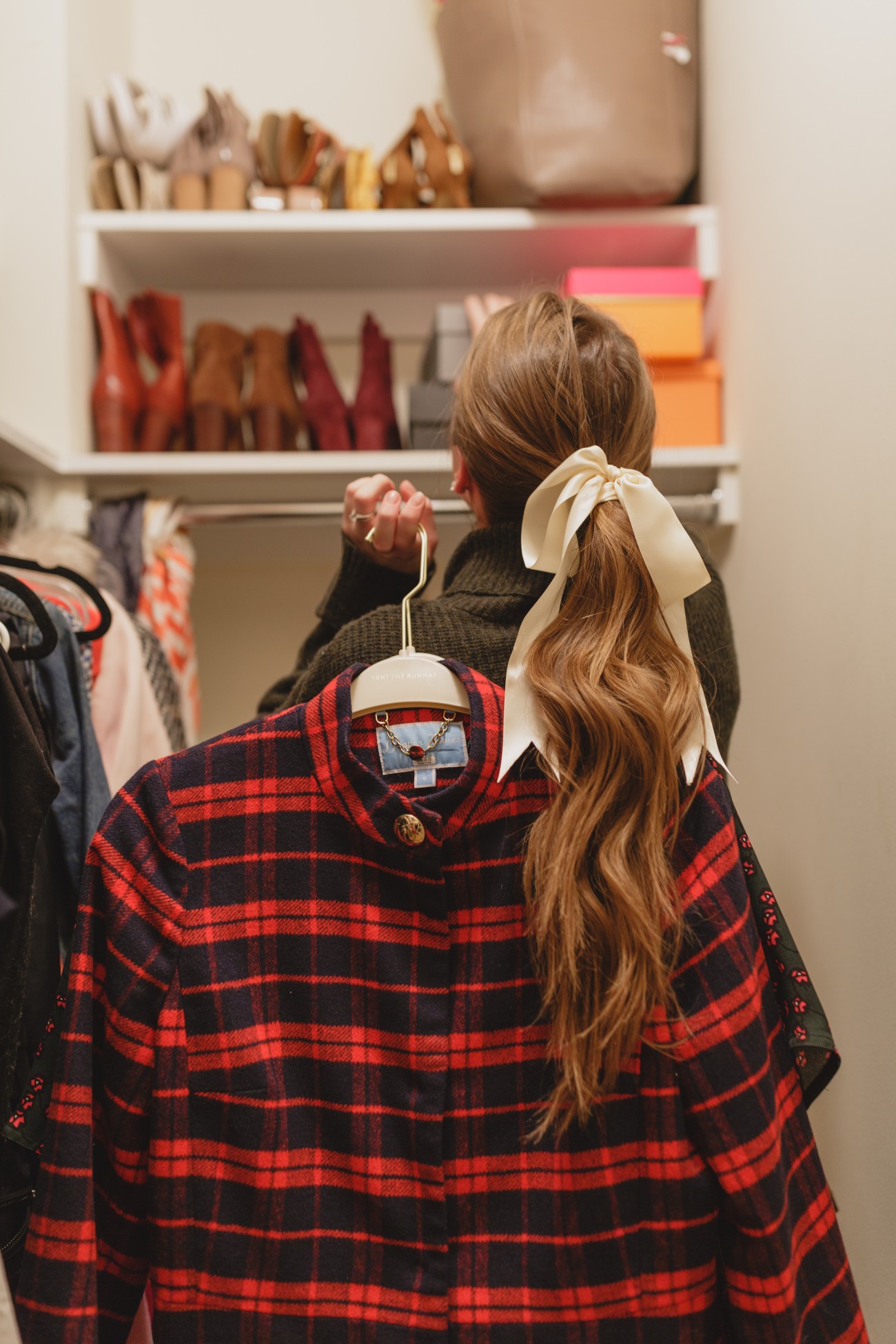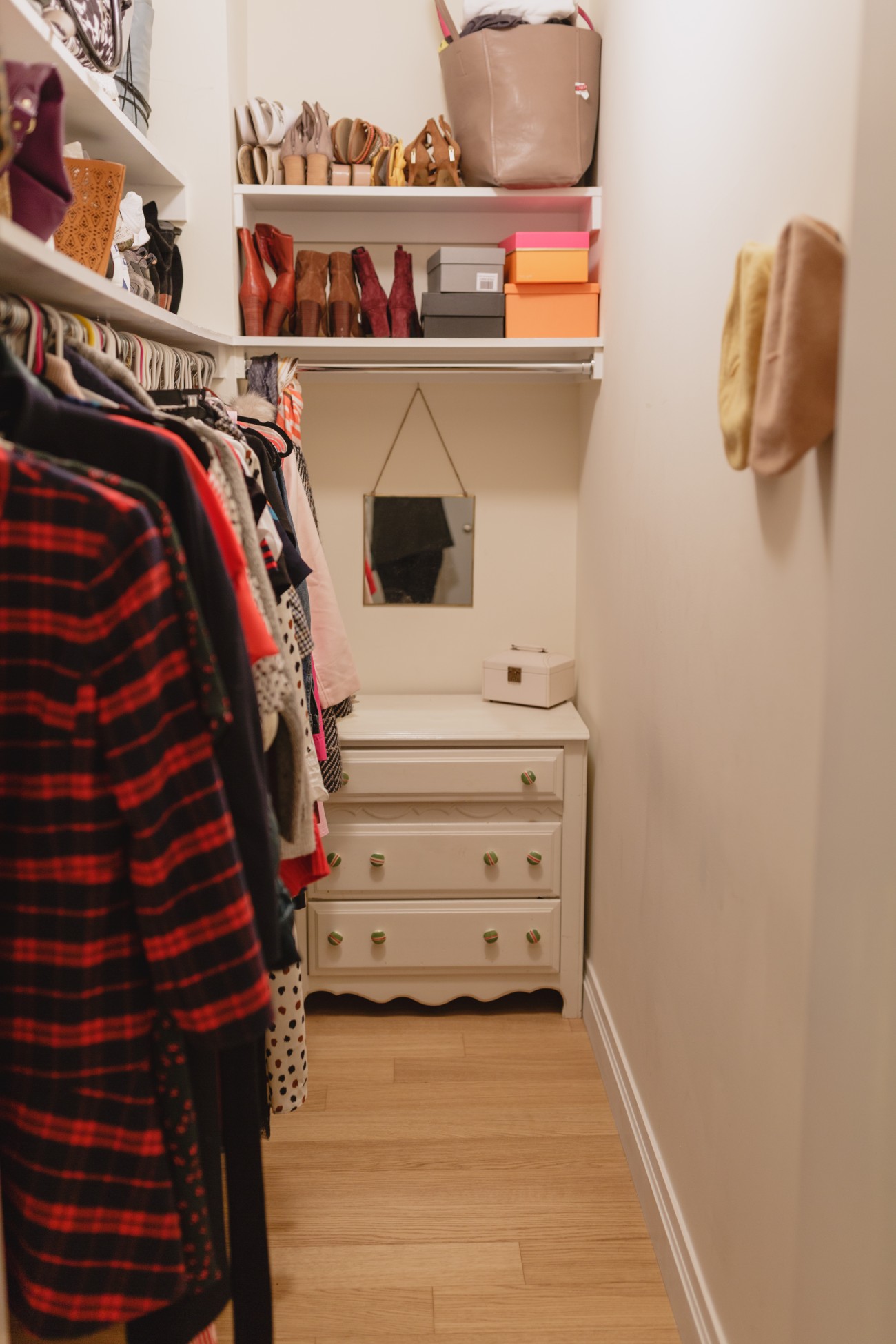 I had just about enough of what my closet had become in 2017. There were many times I couldn't see the floor, or knew what I was stepping on and I had enough!
Living in a small NYC apartment brings with it small spaces, so there is no room (literally) for extra clutter – something I seem to always have! What can I say, I have a hard time getting rid of things!  It seems like EVERYTHING holds some type of emotional attachment, or memory. But with so little space, I knew I needed cleanse, so when Rent The Runway came to me and asked me to clean out my closet, find items I didn't need anymore, and donate them, I couldn't refuse. The idea behind it was perfect, not only was I decluttering my apartment, I was also donating to those who could use those items more than me.
The overall purge took me about 4 days, since I would start, stop, play with lex, and repeat. Clearly you can see from some of these photos that he was practically begging for attention.
I started my cleanse by first clearing out my shoes on the shelves – those stress me out the most. I got into a habit of piling them on top each other and I would then loose track of what I had as the seasons came and went. Many sandals I had couldn't even be donated because they were so beat up! After the shoes, I started the decent with the clothes, which is what took me the most amount of time. I love all my clothes, which is why I really needed this closet cleanse. Its hard to get rid of items that you hold dearly, even if you only wear an items once a year…right? After many run throughs I ended up with about 4 bags of clothing & shoes to be donated. After I had it all cleaned out it felt so great to be free of the extra clutter. What you don't see from these photos is that I also went into my drawers and cleaned out my underwear / bras, stockings and old t-shirts that I don't wear to bed anymore. FEELIN' GOOD!
As you probably already know from my past posts and IG content is that I'm a member of the Rent The Runway Unlimited program, and with this membership I'm allowed up to 4 items at a time. I can swap out the items whenever I want for new ones too, or keep ones that I love for as long as I want – even purchase them at a discounted rate. It's the perfect solution to my problem of shopping, and inevitably buying clothes that I don't need. With this membership I shop less, which means more closet space. It seems to be a rotating closet now these days and  I have "so much more room for activities!" Please tell me you know that line from Step Brother.
XO