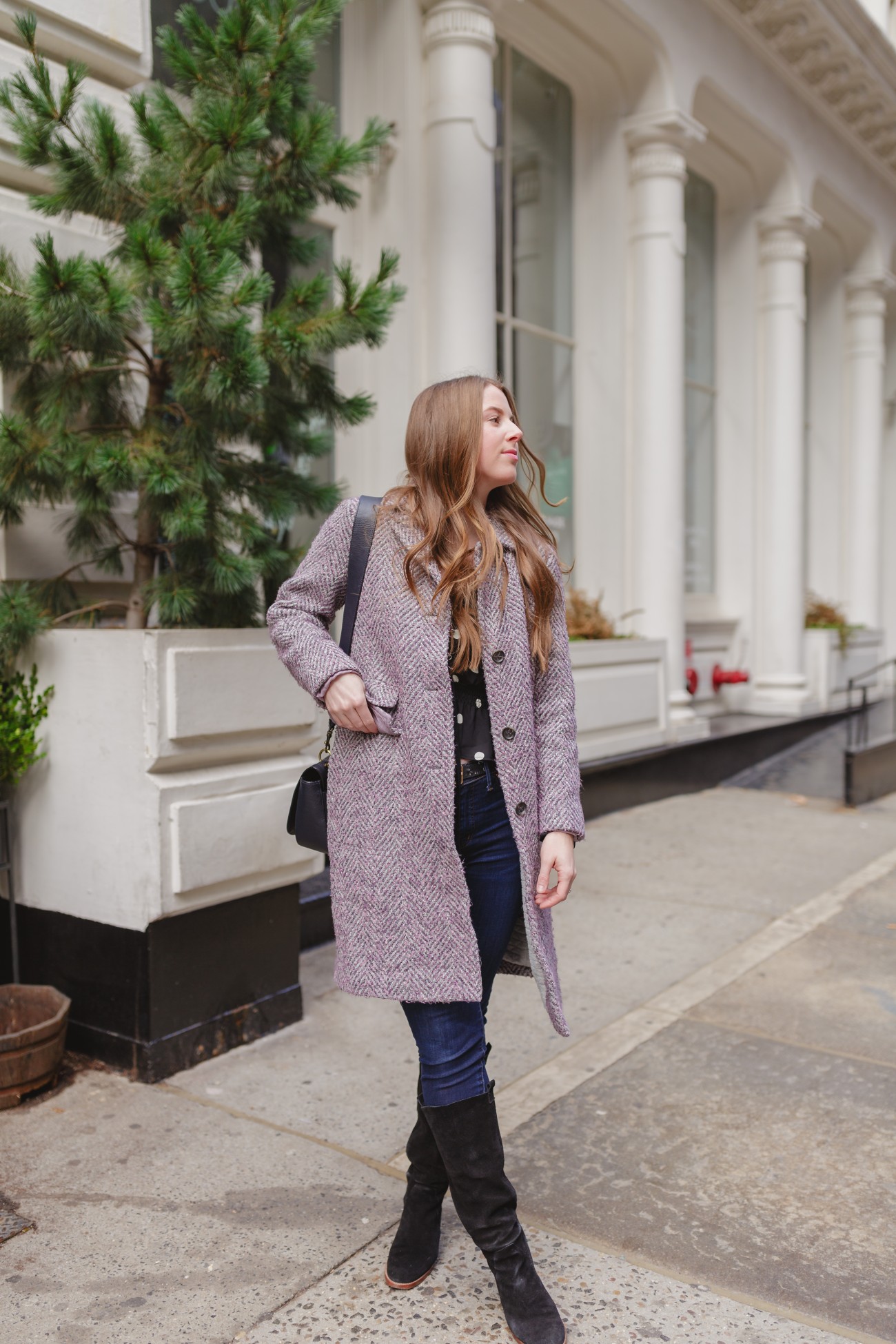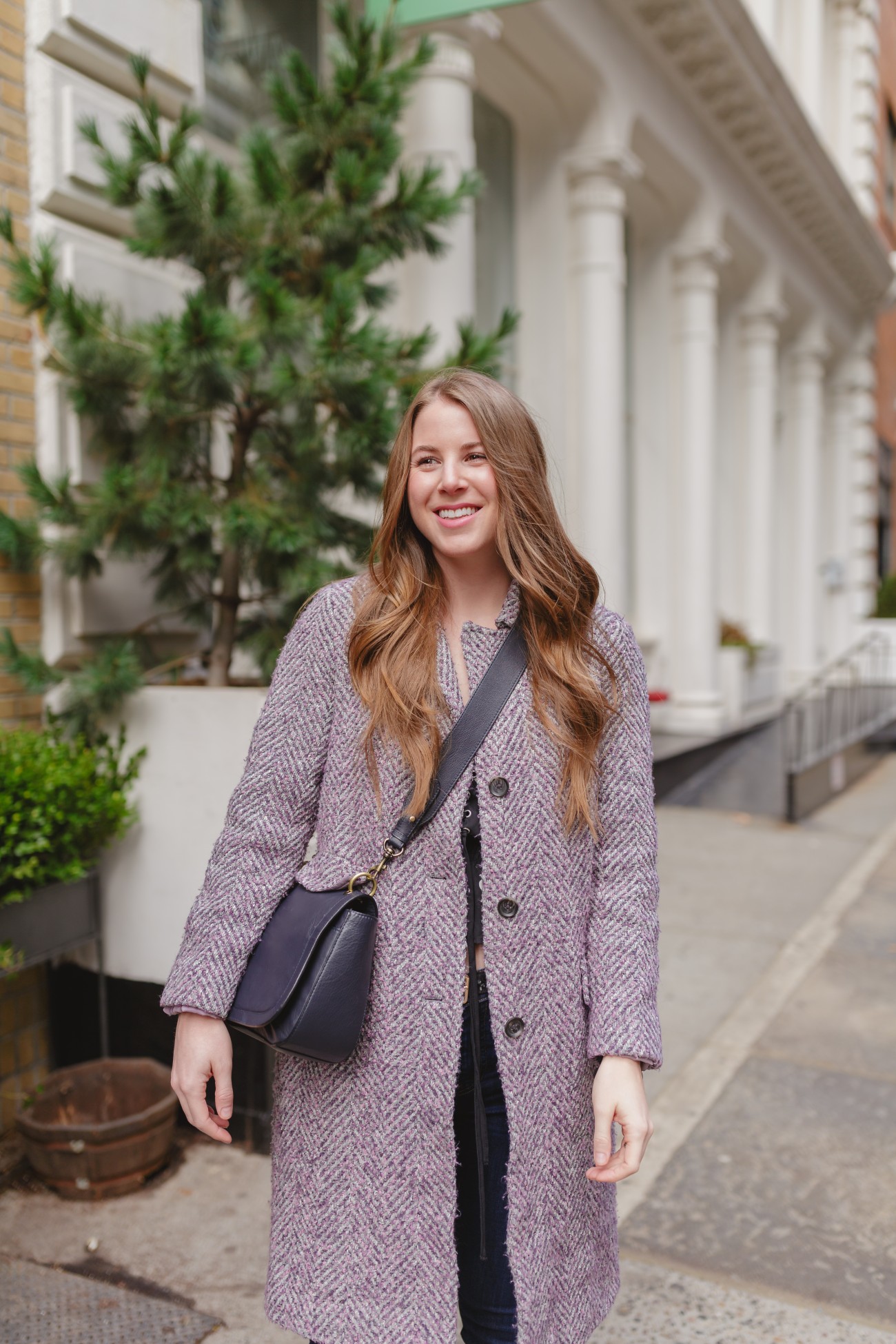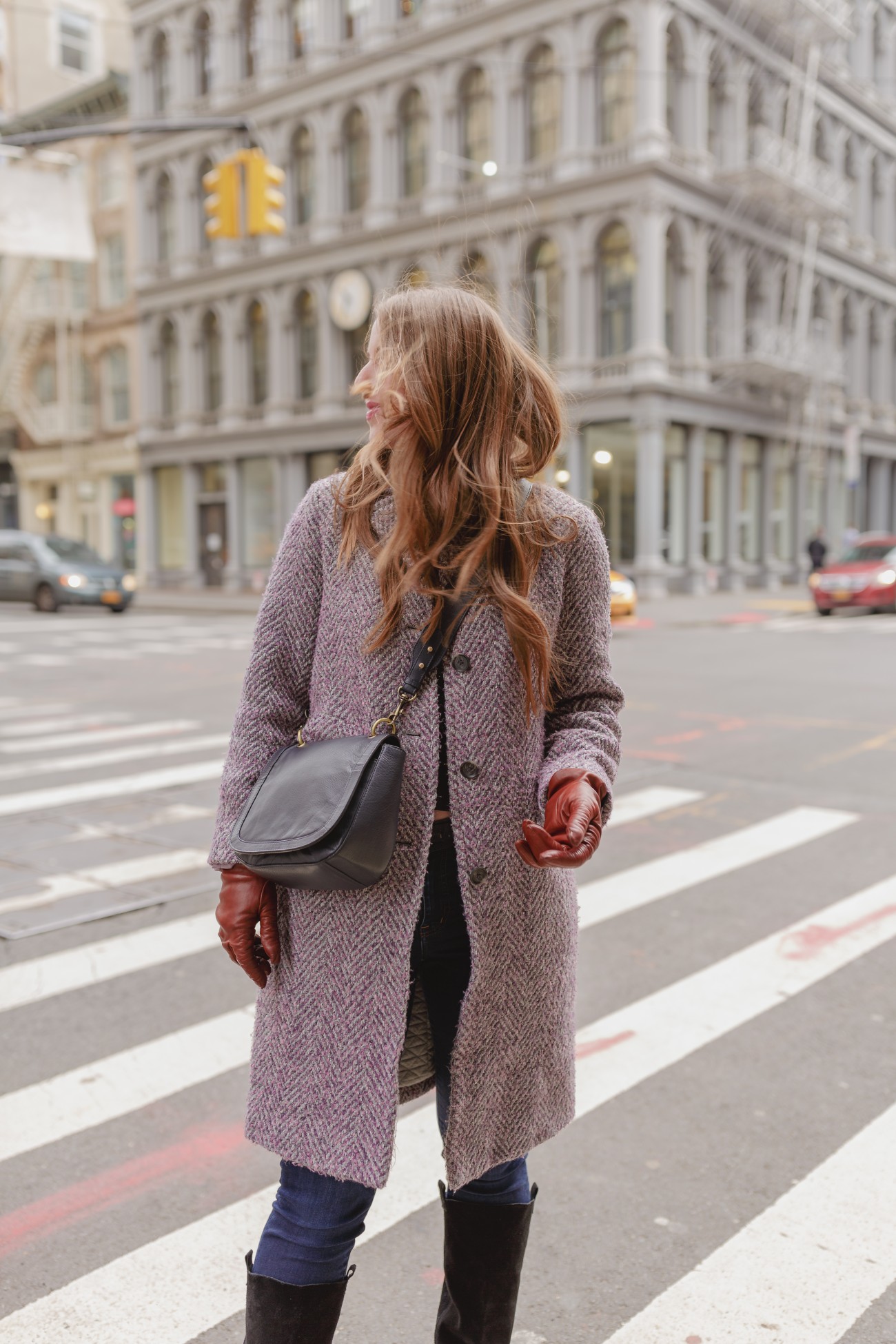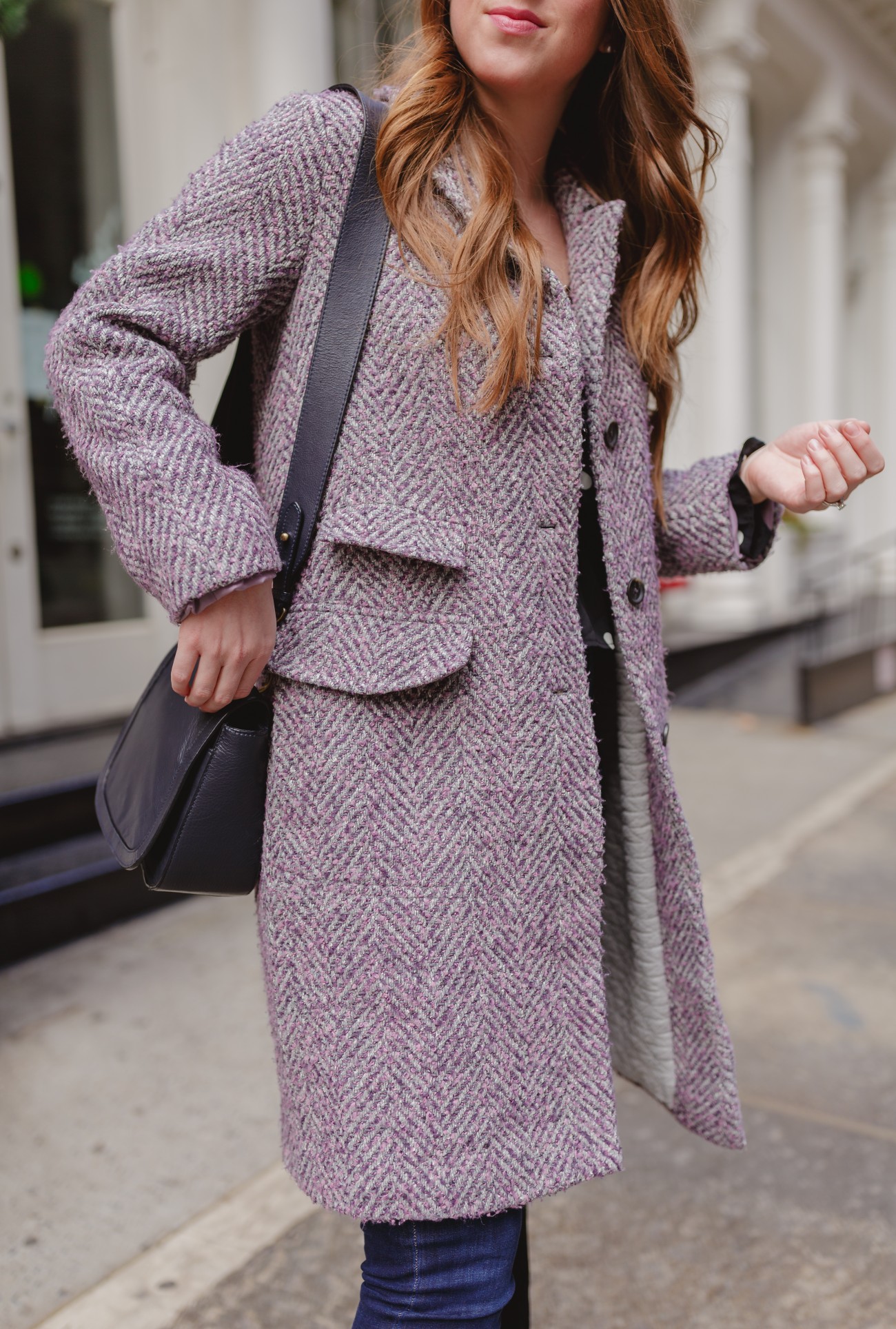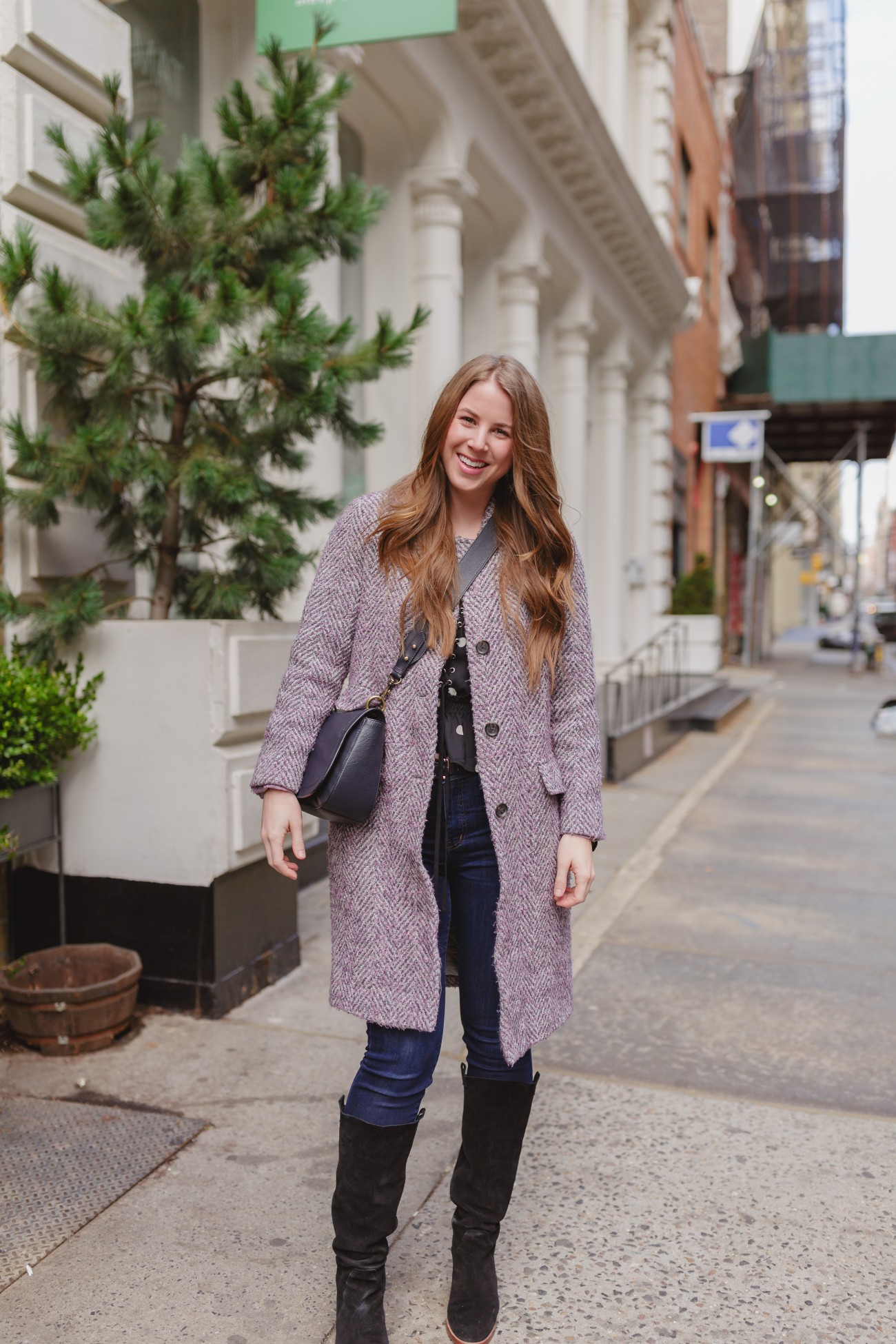 I can feel myself slowing letting go of the darker colors and reaching for lighter, more spring – like colors.
Outfit: Crossbody Bag (old, similar here, here, and here), Black Suede Boots (similar here and here), Rebecca Taylor Coat (similar style here and here)
While its still technically wintertime, it sure hasn't been feeling like it here in the city. Wednesday it went up to 75 degrees (jaw drop), which is not very characteristic of February. Half of me gets excited about the warmer weather, and the other half is a little freaked out. Regardless, with the warmer temps I've been able to wear some lighter layers, like this Rebecca Taylor coat I'm wearing (also love this, this, this and this in terms of lighter jackets) – which is a welcomed change. I can feel spring coming so soon!
We wandered around Soho on Monday for Presidents Day and it was strangely quiet. I can't tell you the last time I walked down Broadway and didn't have to worry about running into anyone. It was a nice surprise during the day off and while walking I thought it would be the perfect day to take advantage of visiting a restaurant I'd been dying to try for literally 7 years; Jacks Wife Freda. I love Israeli food and this restaurant is seriously just as good as everyone had said!
I felt like such a tourist, as I do on most weekends, and after lunch we visited an authentic Chinese China store called Pearl River and picked up some really cute blue china that I posted about on my Instagram stories. I will share with you what I picked up in another post.
Cheers to it being Friday!
XO